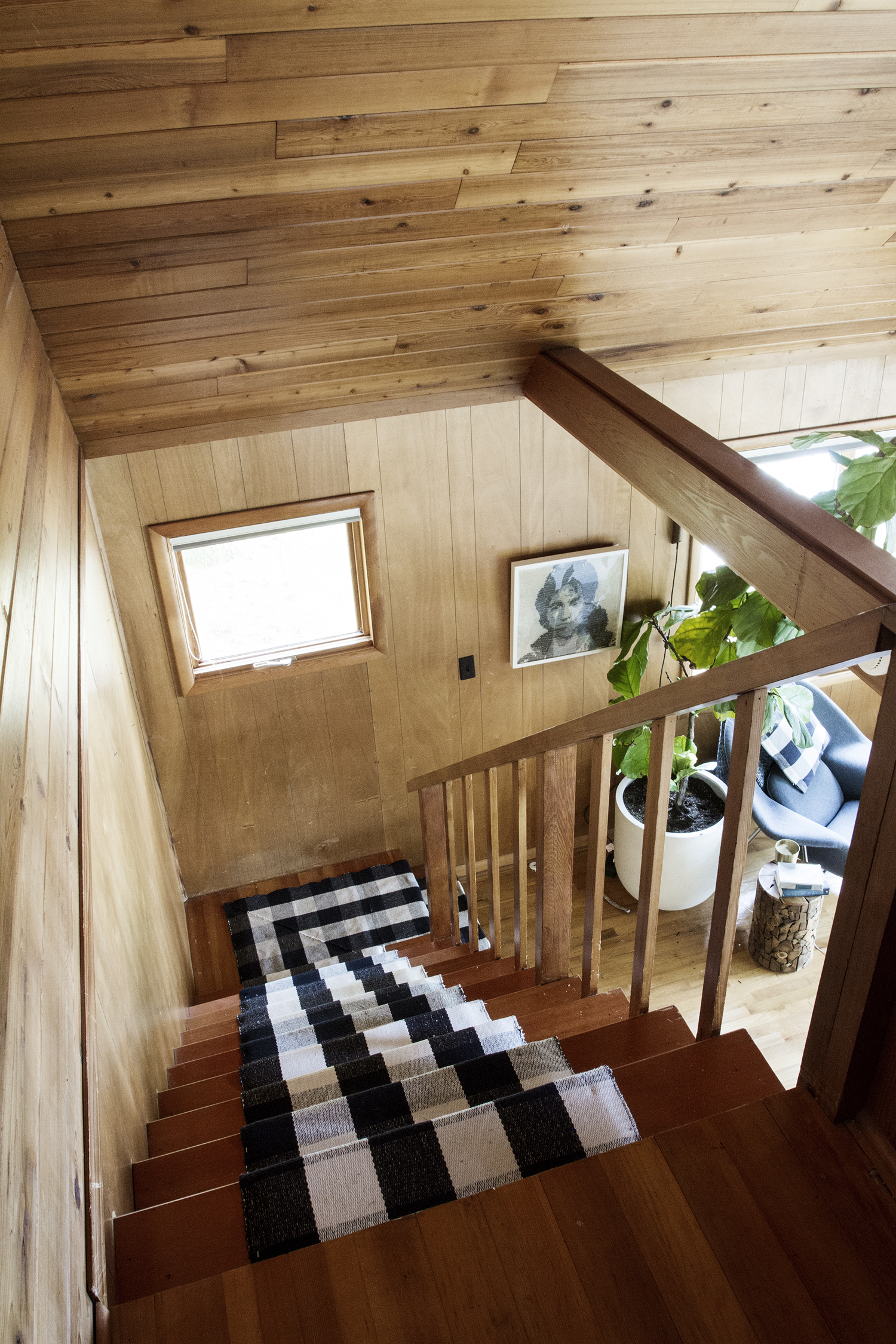 Guys! Last month I shared with ya how I installed a stair runner on the cabin staircase using multiple small rugs. Today I wanted to share the method I used to add a mitered corner on the landing and continue the runner around the corner of our stairs.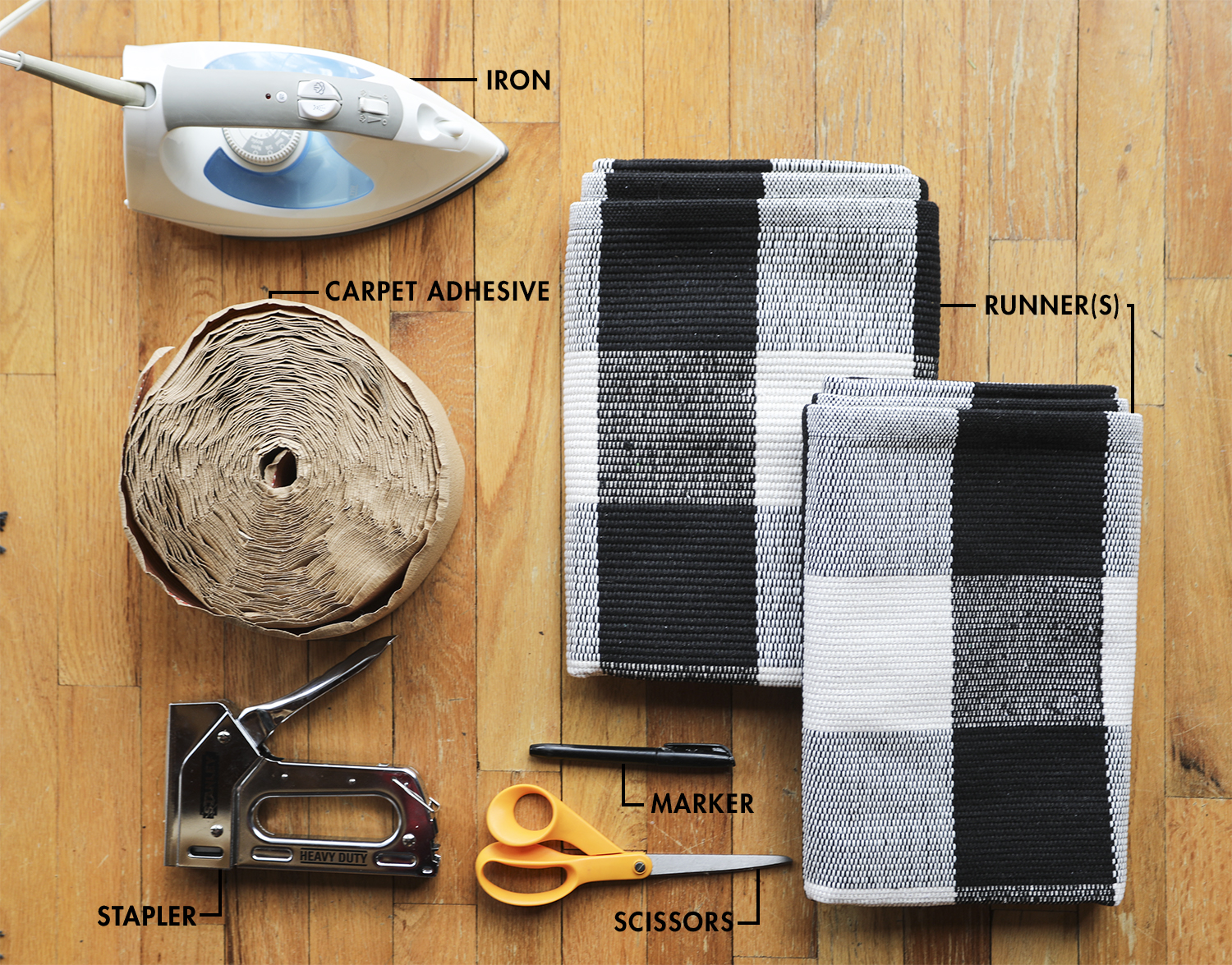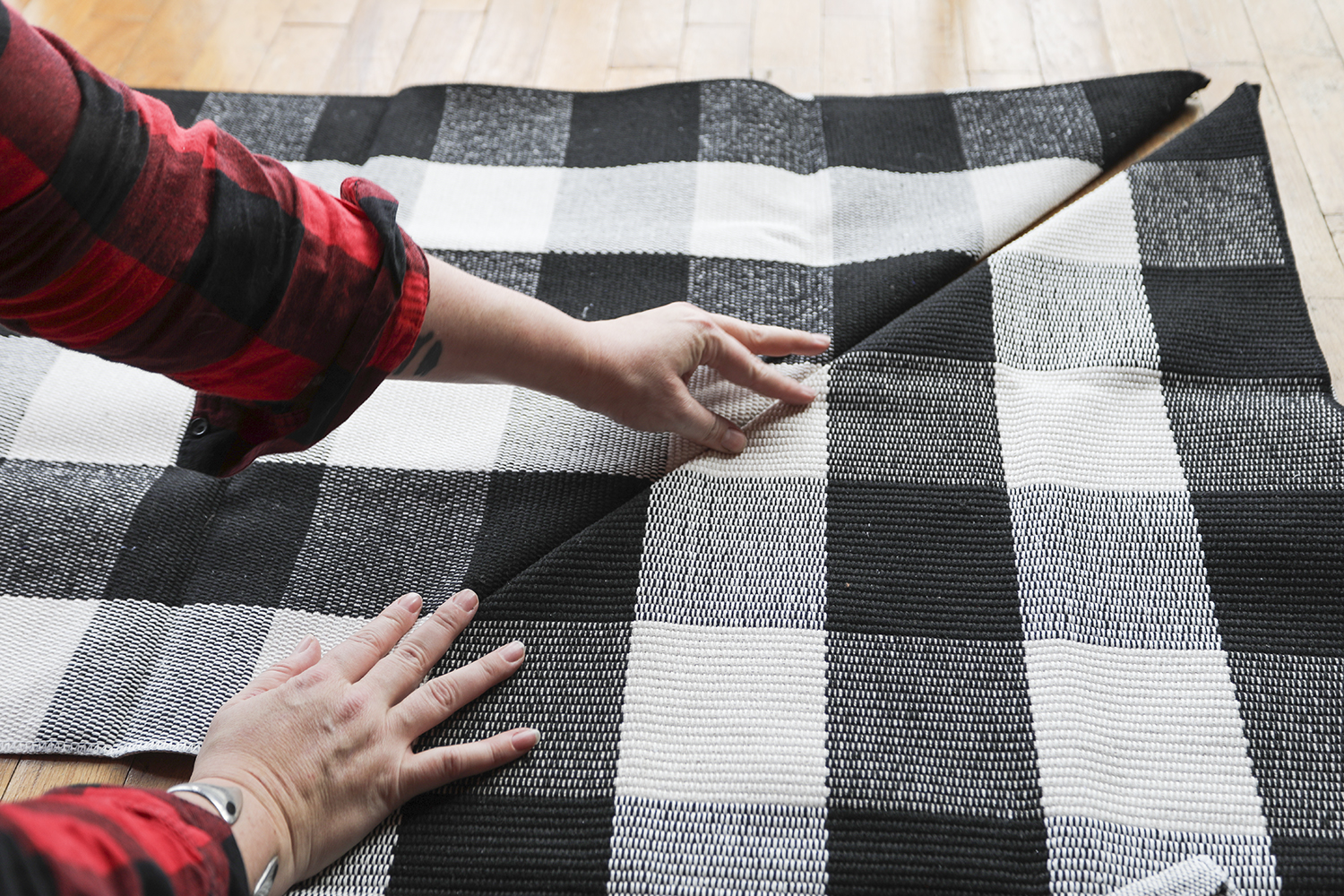 STEP 1 :
fold the runners together
to determine the best place in your
pattern to place the 45º miter cut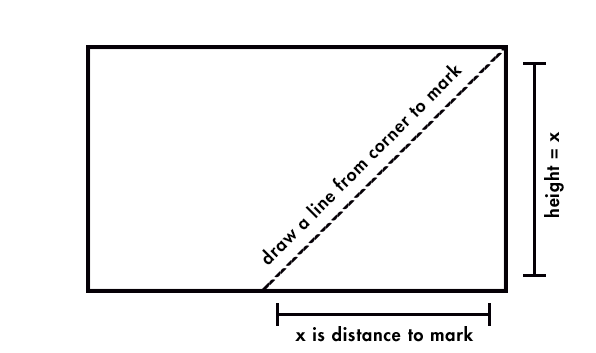 STEP 2 :
use a sharp scissors to cut
both runners diagonally
at a 45º angle.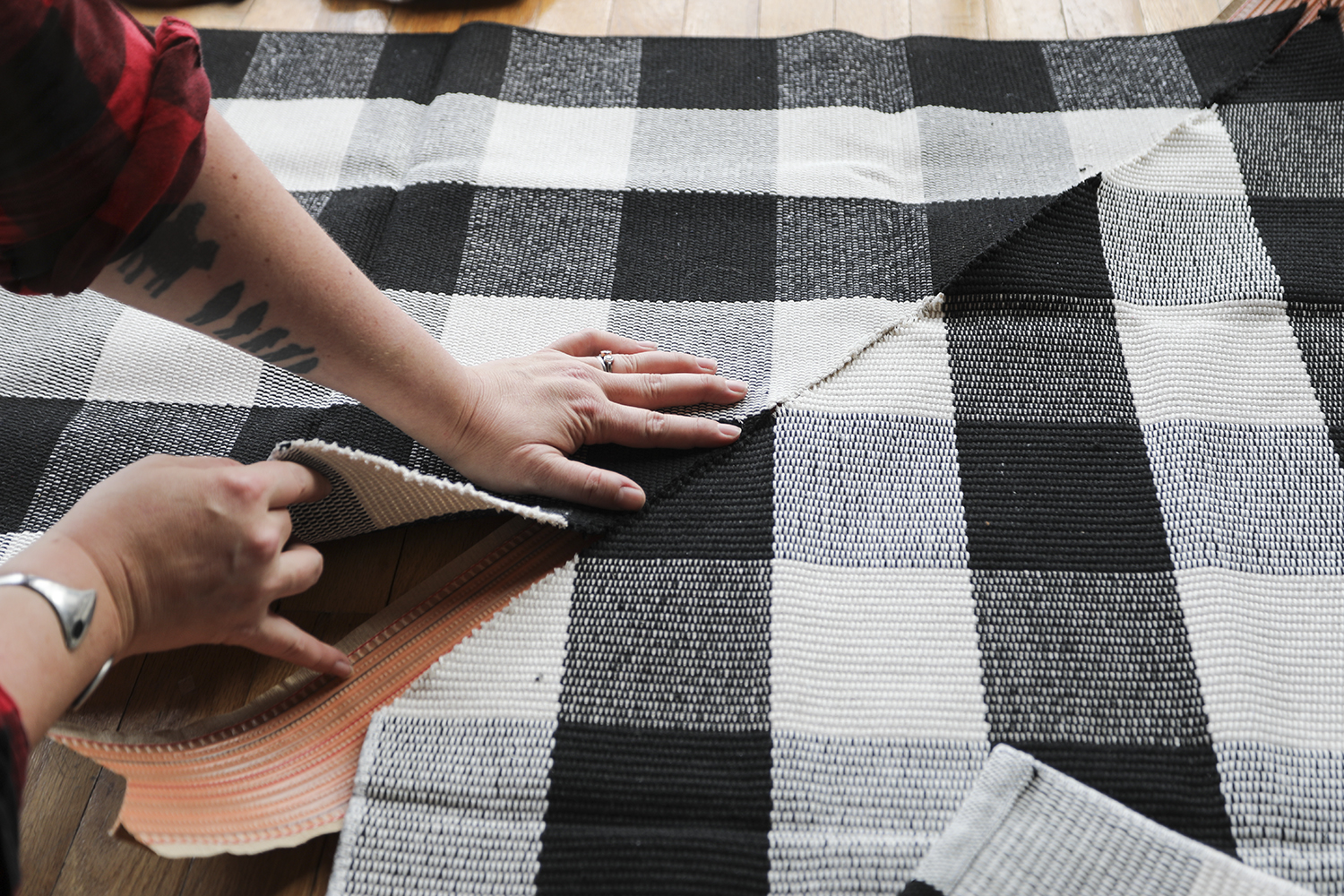 STEP 3 :
cut a piece of carpet adhesive slightly longer than the length of the miter.
set the tape under the rug and line up the edges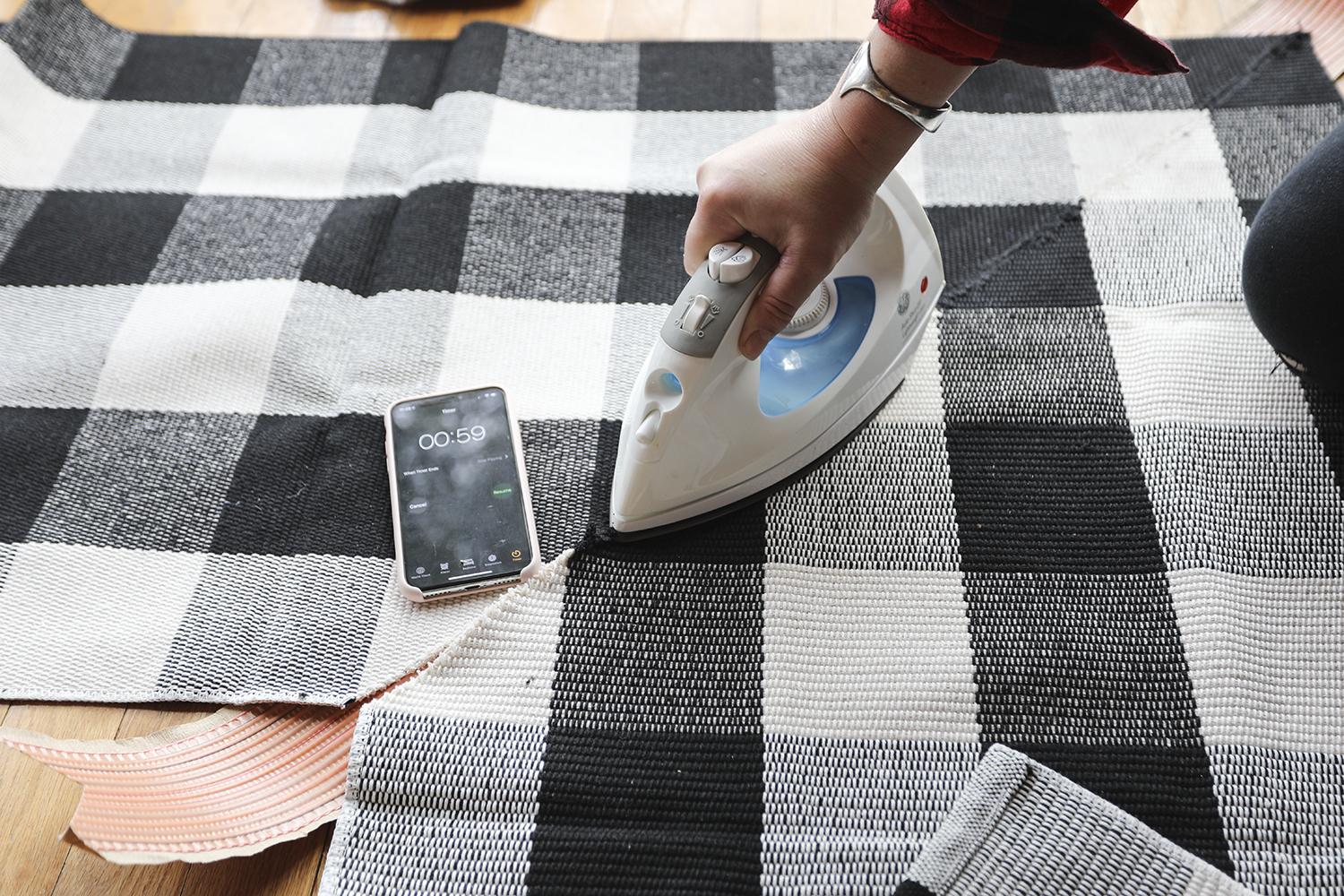 STEP 4 :
use your iron on the hottest setting. set the iron on sections of the rug for up to a minute to get the glue on the adhesive strip to melt and bond to the runners.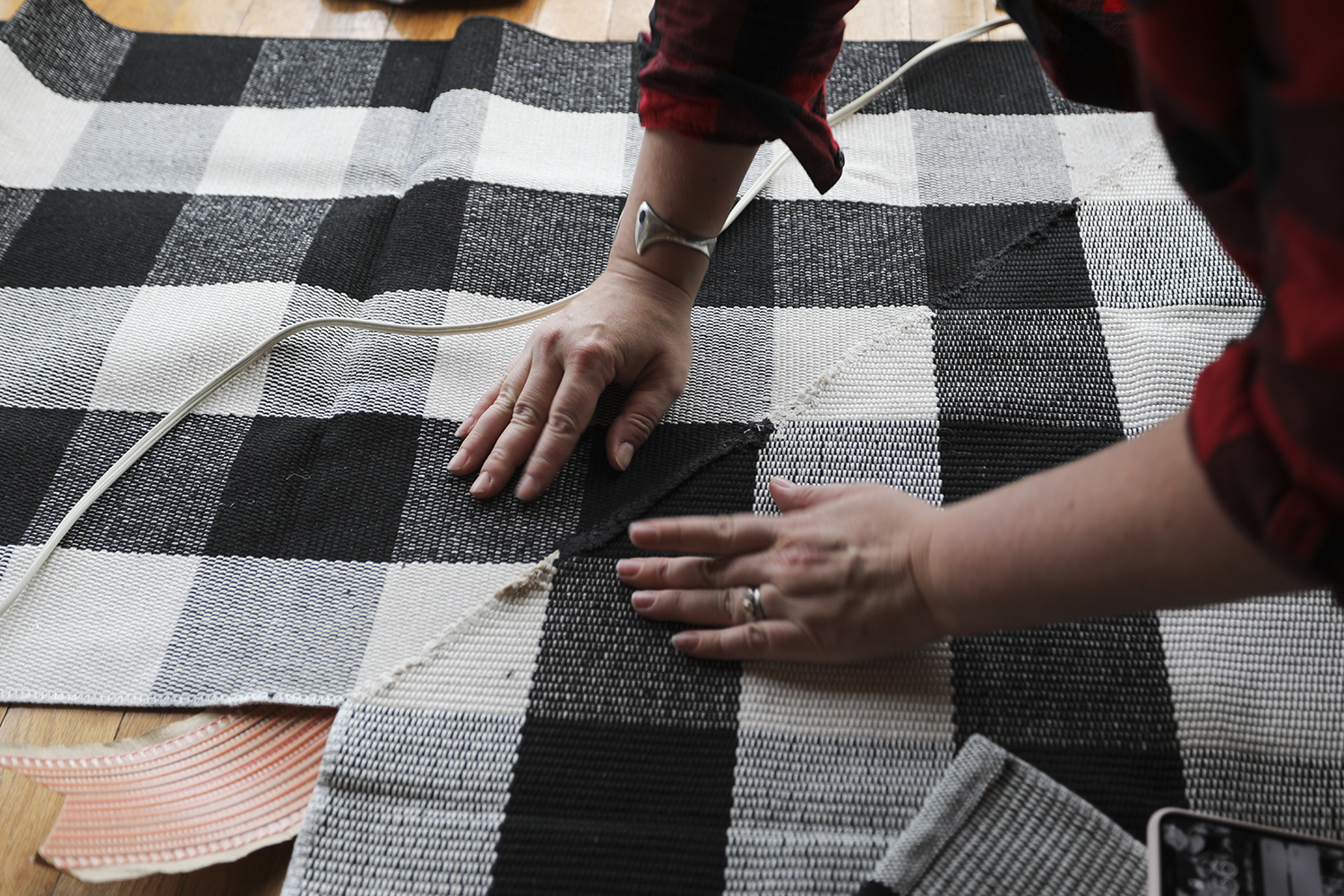 STEP 5 :
push the edges of the joints together. Be careful! The runners will be hot!
STEP 6 :
trim the excess fibers from the joint.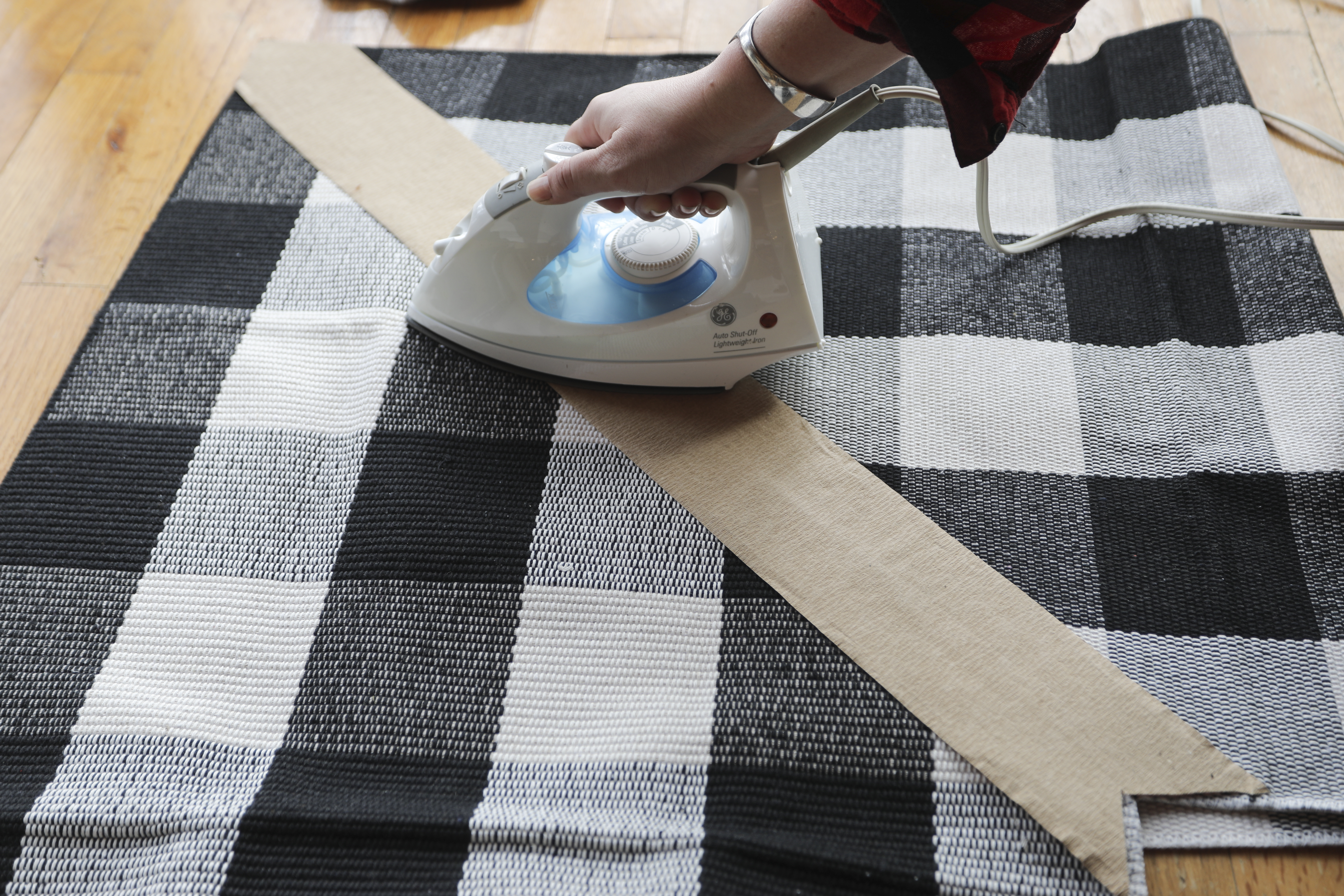 STEP 7 :
flip the runner over and iron from the backside. trim the carpet adhesive to fit the shape of the inside and outside corners of the joint.

Fast forward. You have now gone and read Part 1 of the series on installing a stair runner and you are a basically an expert on how to carpet stairs. If you haven't, don't worry! Hop over to the original post for all the details on how to install and measure the carpet padding, place tack strips, where to staple, and how to join multiple pieces of carpet/rugs/runners.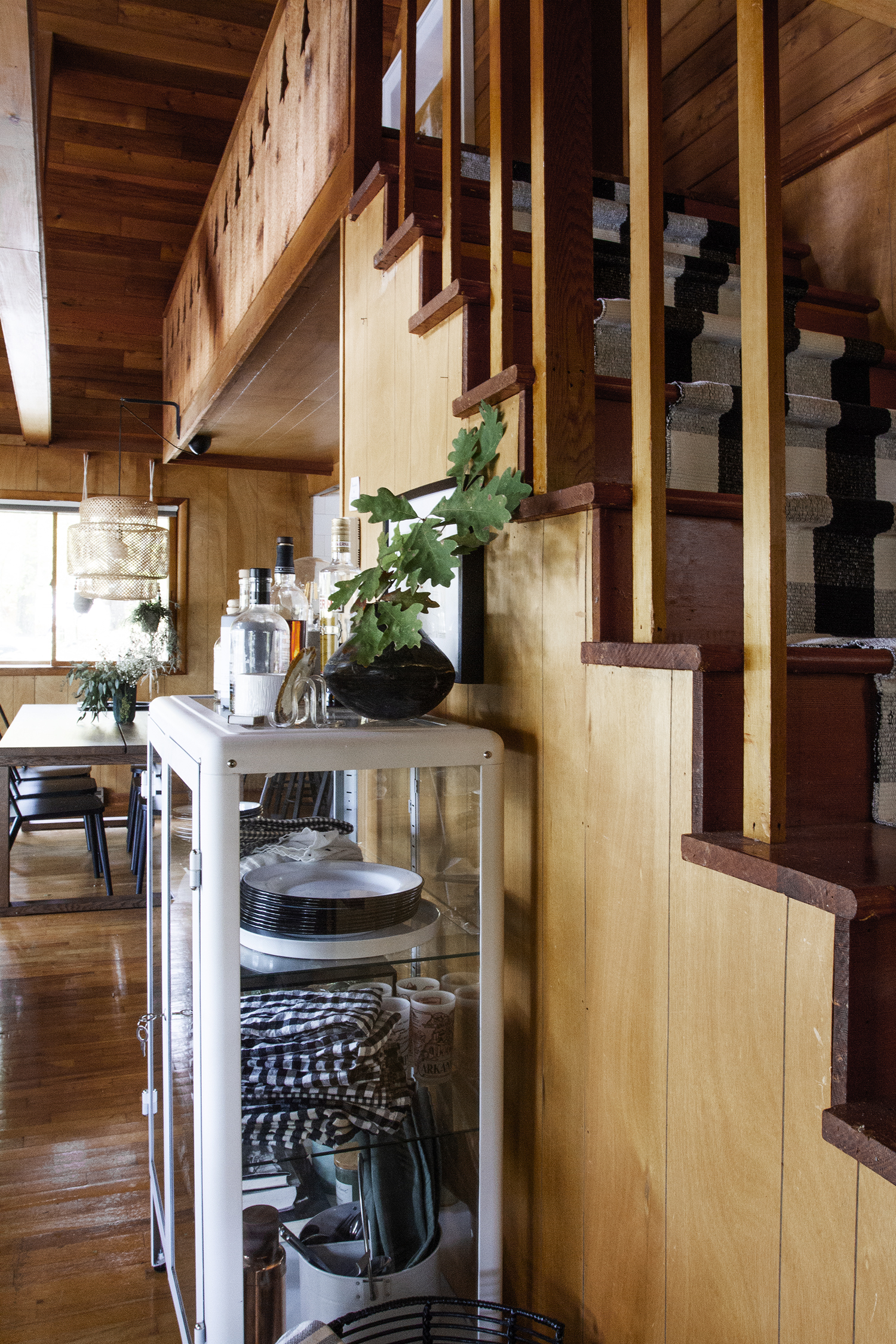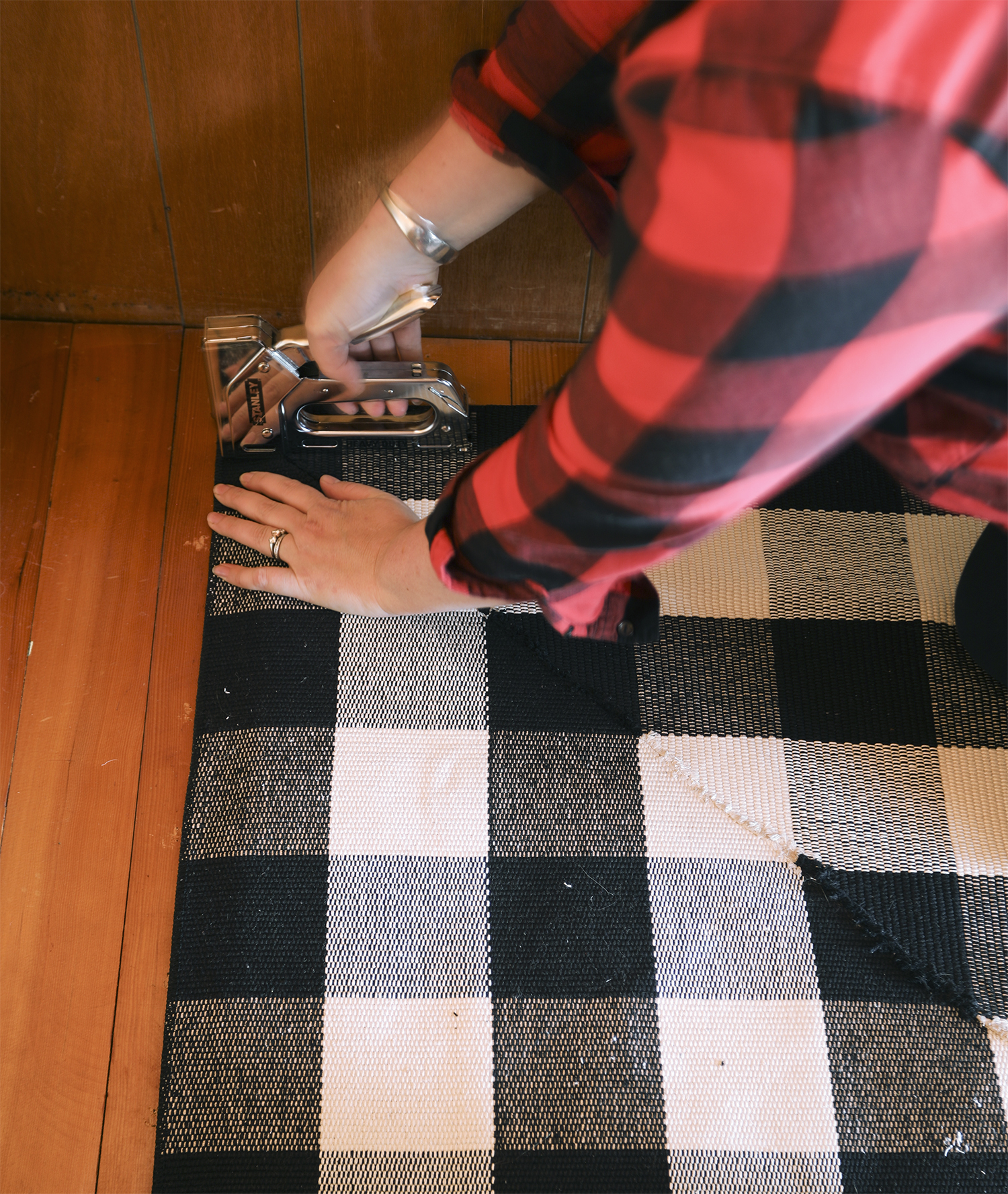 STEP 8 :
start stapling the edges from the outside corner of the joint and work outwards making sure to pull the runner taut before stapling into place. Repeat with the inside corner
TIP :
Use a permanent black marker to blend metal staples into dark areas.