Hey Guys! So far I'm sticking to this two posts a week goal that I set for myself
for 2019
. Two posts a weeks means sometimes I'm just going to share something really quick and simple, like this
new dresser
we just had delivered for the cabin bedroom!
As the title indicates, this ma' friends, is my first brand new real dresser ever. Up until this point I always just painted old furniture, so this new piece feels really grown up.
White ANYTHING is my secret weapon when it comes to combating the charming, but sometimes overpowering, wood tones in the cabin. White neutralizes, and adds contrast and I love the look of this modern dresser against the walls!
I purchased this during some sort of black Friday/cyber Monday sale and got it for 50% off! I felt like if I didn't buy it, I would regret it, so I pulled out my credit card and went for it. I waffled between the 6-drawer dresser we bought or something taller and more narrow since our space was limited. In the end, I went with the longer six drawer dresser because I thought visually it would give me a good base to style objects and decor next to art hung on the wall. These angled walls can be troublesome when it comes to wall hangings, but the dresser acts as an anchor for the space, and I can include wall hangers (that's what my guys on American Pickers call 'em) above the dresser and they become part of the overall still life.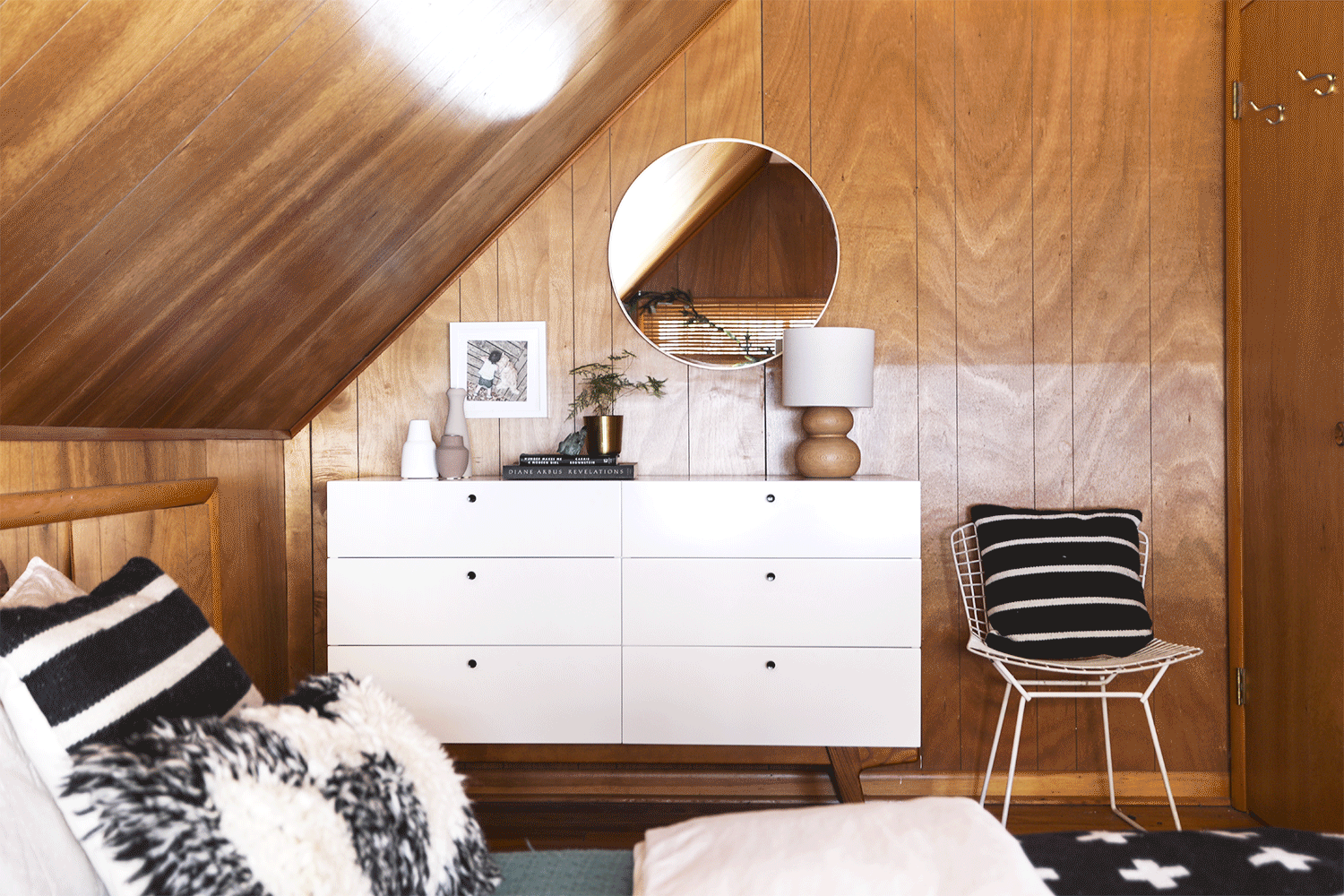 We needed a mirror because mirrors at the old cab' are lacking – you know that us Allen's need to know we're looking good when we're out in the woods. I found this one and had it rush shipped to the cabin because I just couldn't wait until the next time we'd be visiting to see it with the dresser. The brass on the mirrors' edge is repeated in the bedside sconces and the brass planter (aka old candle holder). Did you know that if you stick your old candle containers in the freezer for a few hours it becomes super easy to get the unused wax out? All you have to do is tip the container upside down and the wax slides right out.

The candle sticks on the dresser are super cute – even without candles, I love them just as objects they are all different shapes, have a matte texture and I love the muted colors. That little lumpy lamp is my all-time favorite new thing! I got it for less than $35 bucks – worth ever penny.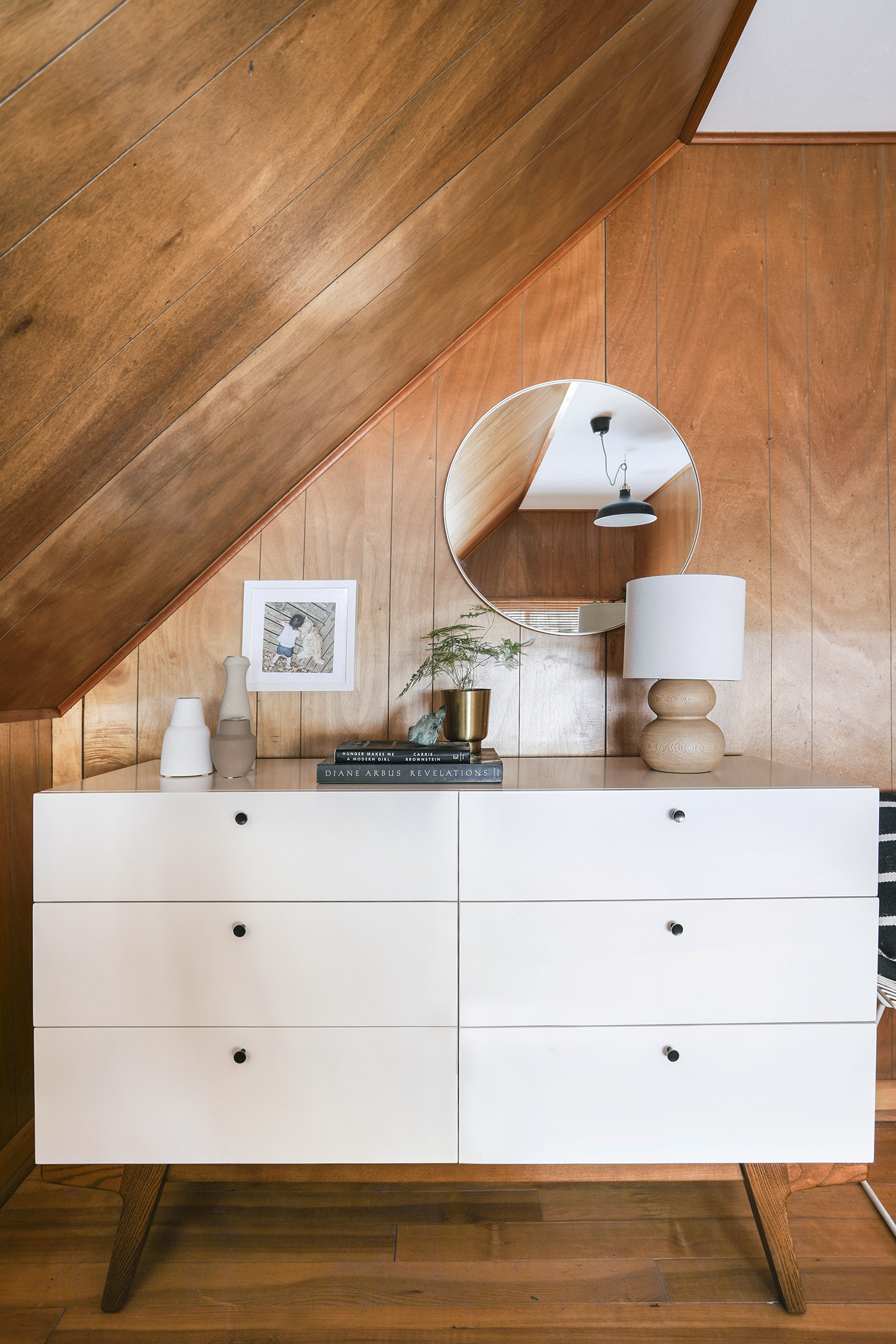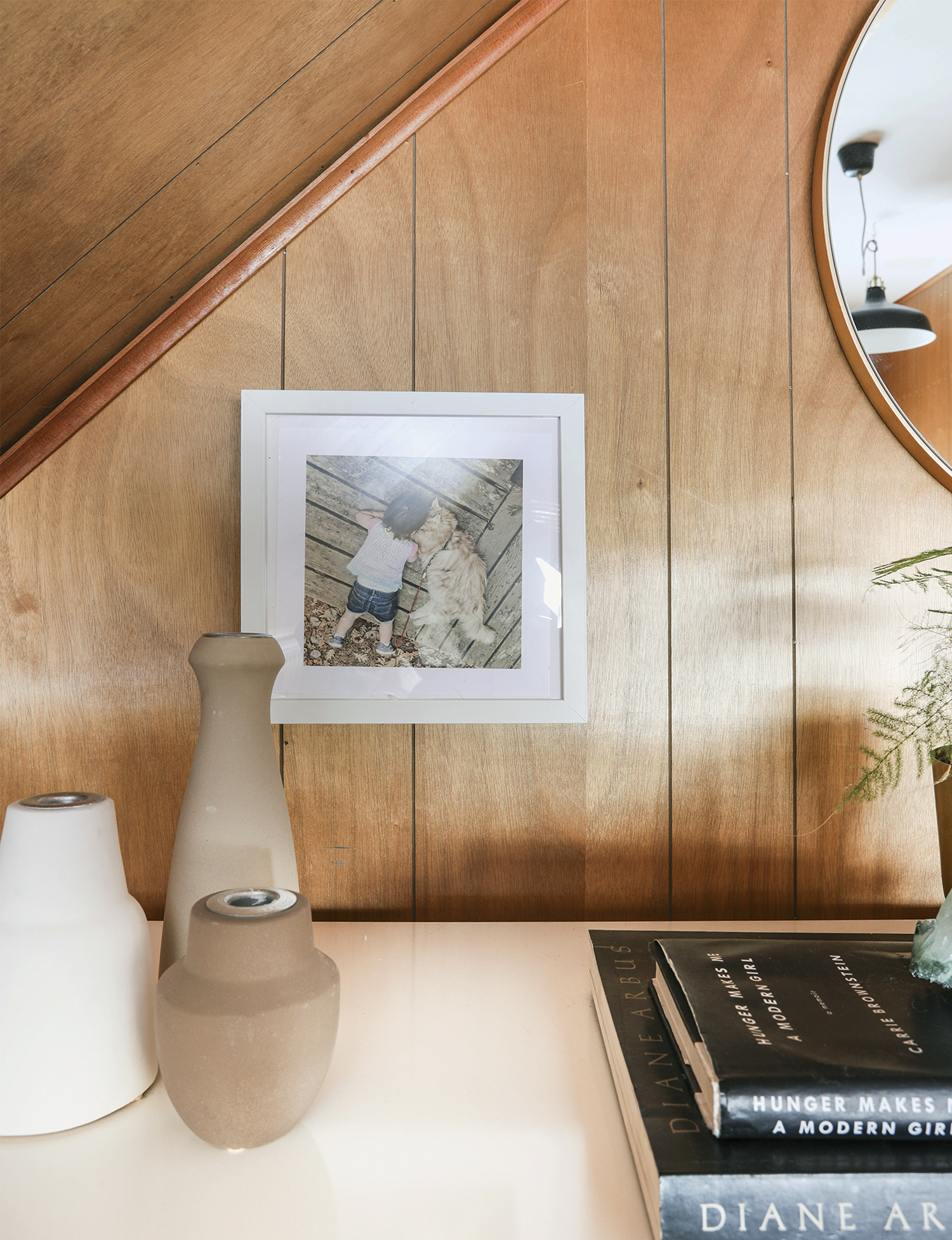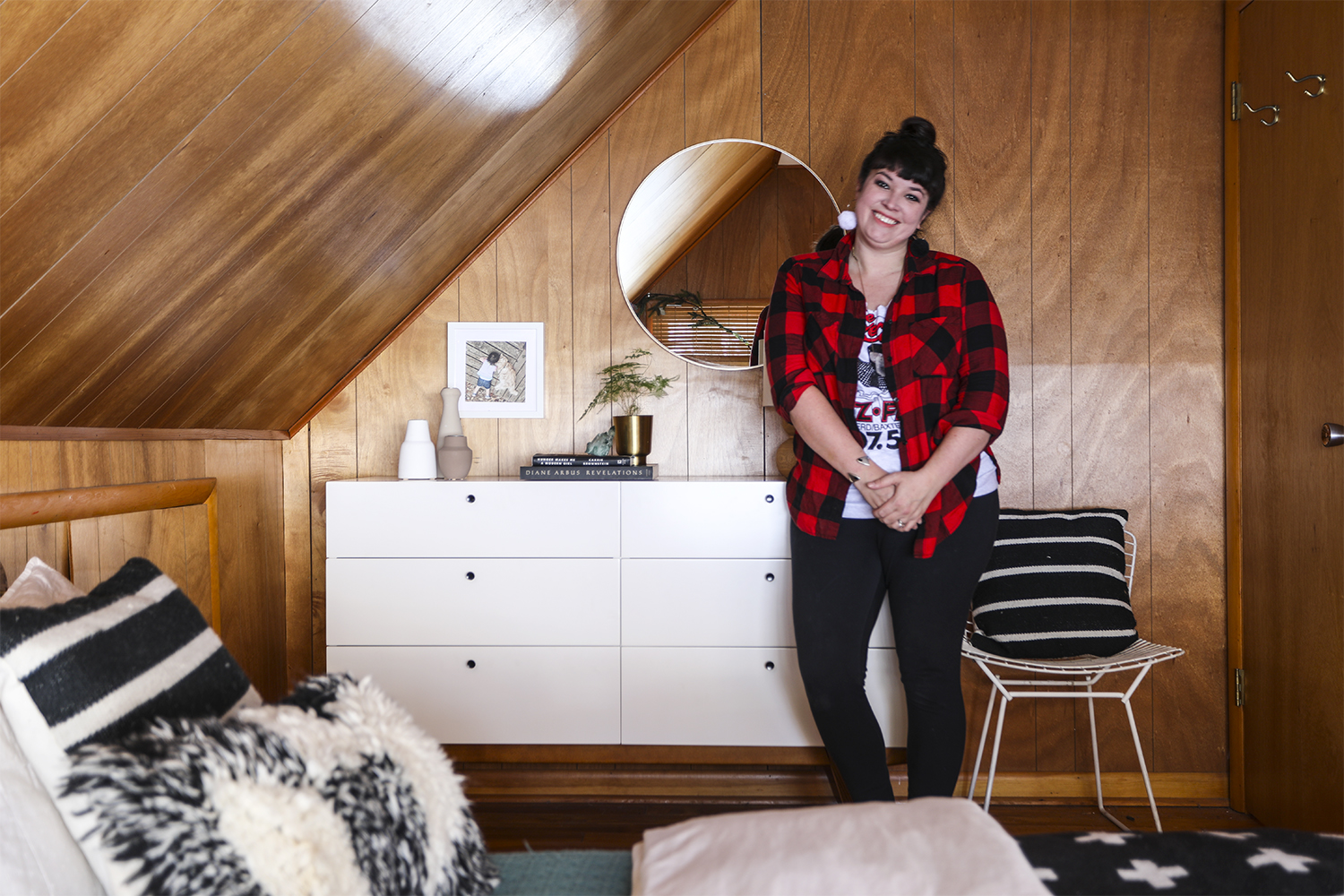 And here is a photo of me, cause why the heck not. This is what the bloggers are doing these days, isn't it? Anyways, I'm sure you're curious as to where I got my lumber jack shirt and my 107.5 Power Loon tee, and how I generally just look very cool. I am actually posting this just in case you like classic rock. Please do me a favor this weekend and tune into Northern MN's treasure of the airwaves, The Power Loon – here's a direct link or listen via tunein in the sonos app. You'll thank me.
Other Cabin Bedroom Posts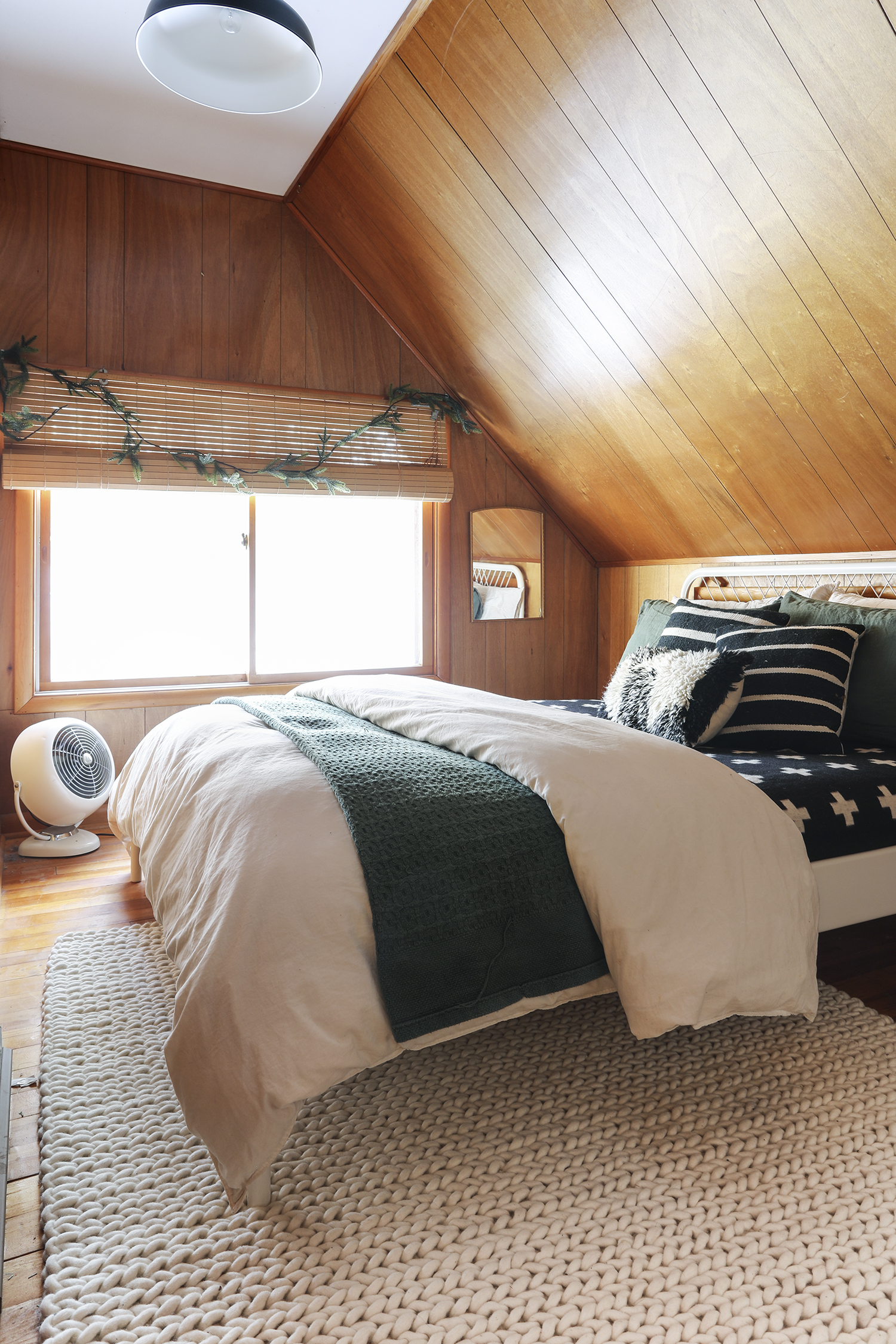 I'm feeling really good about where our cabin bedroom has started from and come to. I think we can call this reveal worthy! This is maybe my favorite space in all of the cabin. I am a big sucker for a small cozy room. Back in the early aughts, when ...
Read More
Hey Guys! So far I'm sticking to this two posts a week goal that I set for myself for 2019. Two posts a weeks means sometimes I'm just going to share something really quick and simple, like this new dresser we just had delivered for the cabin bedroom ...
Read More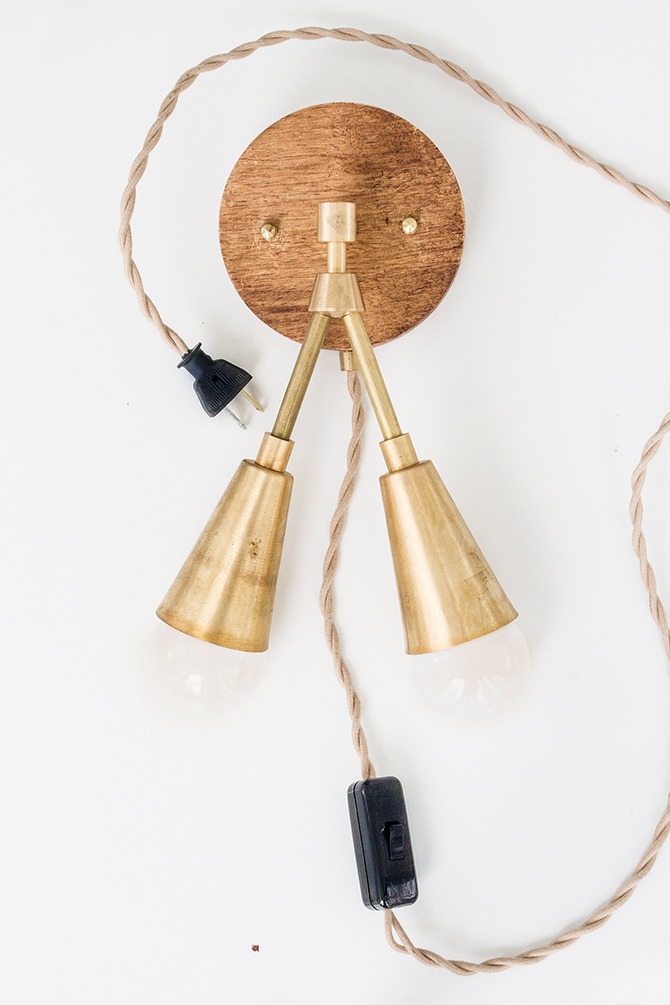 ↑ drag cursor over image ↑ Wazzup team? I wanted to share instructions for these two plug-in sconces that I recently made for our bedroom at the cabin. I wanted to design something that had retro feel to reference the age of the cabin (circa 1968) but I wanted it ...
Read More