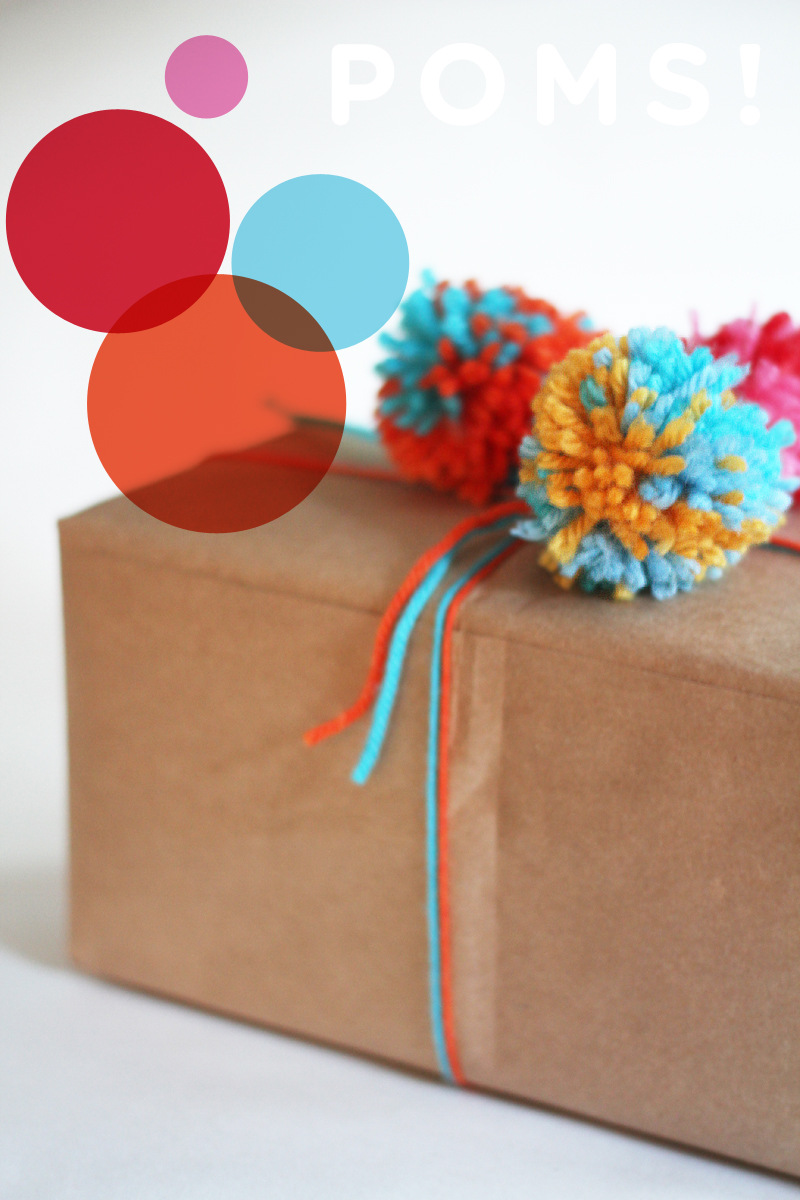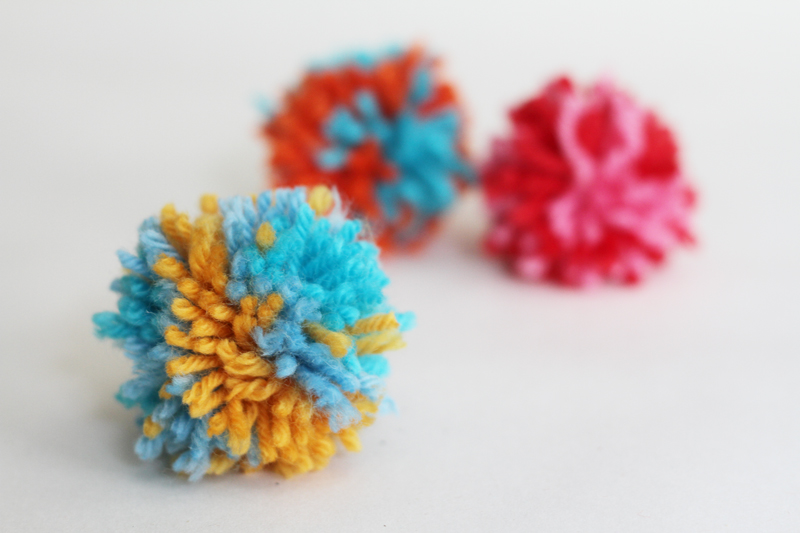 Hey e'rebody! I don't know about you but I have a TON of wonderful people in my life who have July birthdays. If you didn't know, July is a super trendy month to have a birthday ;)
I was having trouble wrapping some gifts earlier this week for Finn's 4th birthday. Bows were in short supply so I decided to whip up some yarn poms and use them in place of bows. I'm loving the way they turned out. I've been totally crushing on the poms my friend Crystal makes for ALL Knitwear hats. Her poms are super cute, so cute that they have infiltrated my brain. I luvre them. So, when I was trying to wrap presents on the fly with kraft paper (aka brown paper bags) I went straight for the yarn bag to try and spiff it up a bit and ended up with these cute pom bows.
In case you don't know how to make a pom, I thought I'd share a quick tutorial with you. Now you can liven up your July bday gifts too.

I mashed together a few different tutorials but took the most from a tutorial over at prudent baby.

First things first, to make a pom you need to cut out two donut rings from cardboard. Being that I suck at drawing circles free hand and I don't have a compass I traced the bottom of an Ikea glass for the outer ring and a 1 inch button for the inner. YOU DO NOT need to be exact, so don't stress if it's not perfect.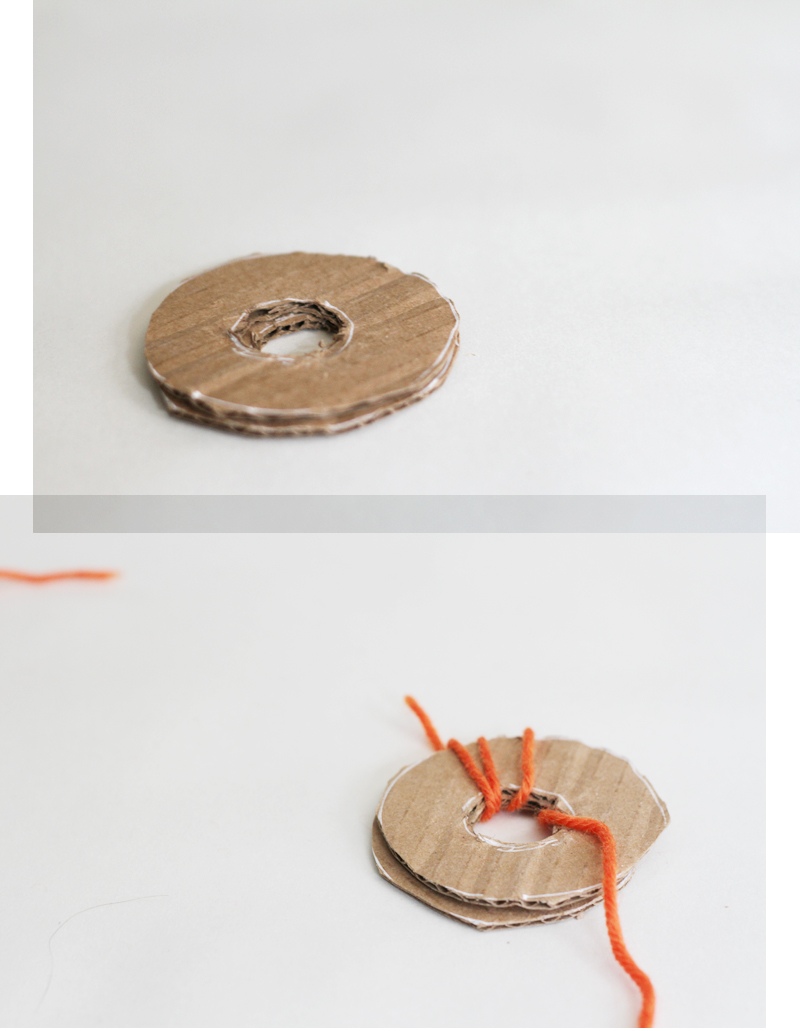 Once you get your two donut shapes put them together side by side and start wrapping a piece of colorful yarn (approximately three feet in length). I work the poms in three foot sections of yarn because any longer than that and it gets difficult. Plus this way you can incorporate a lot of different colors.
P.S. you don't need to tie a knot or anything like that either. I just held the loose end with my left hand and wrapped with my right.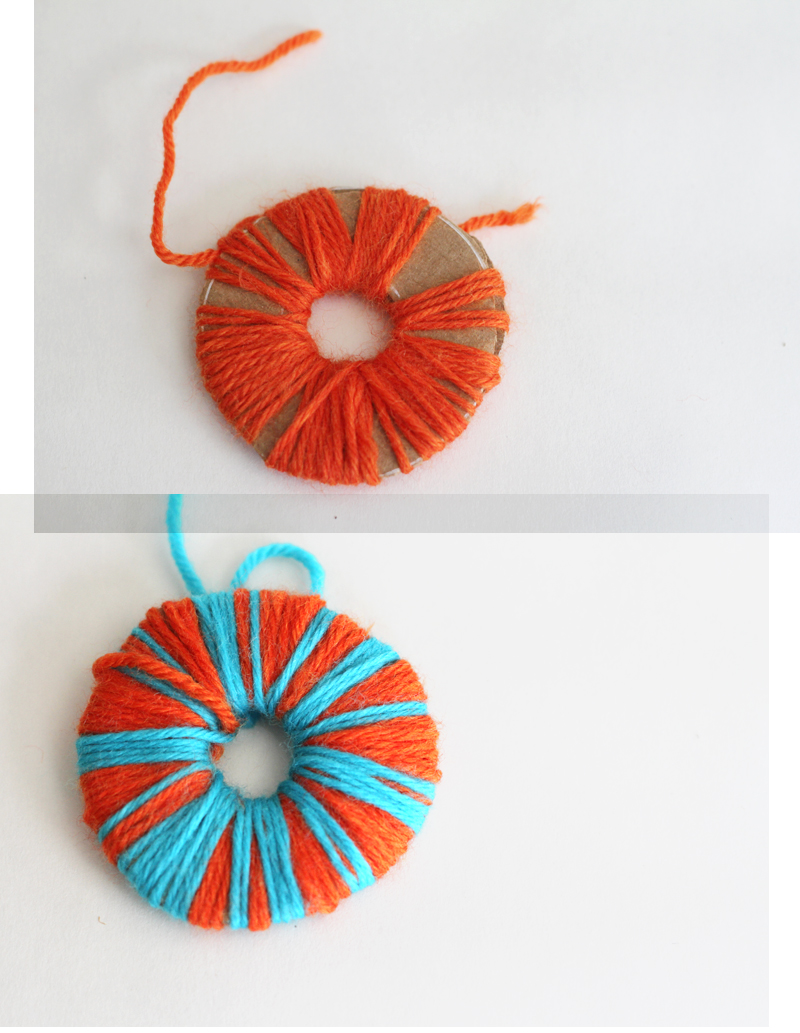 Above you can see the I wrapped a first round in orange and then overlapped it with a second color in blue. Feel free to do many layers, the more layers the more dense and full your pom will be :)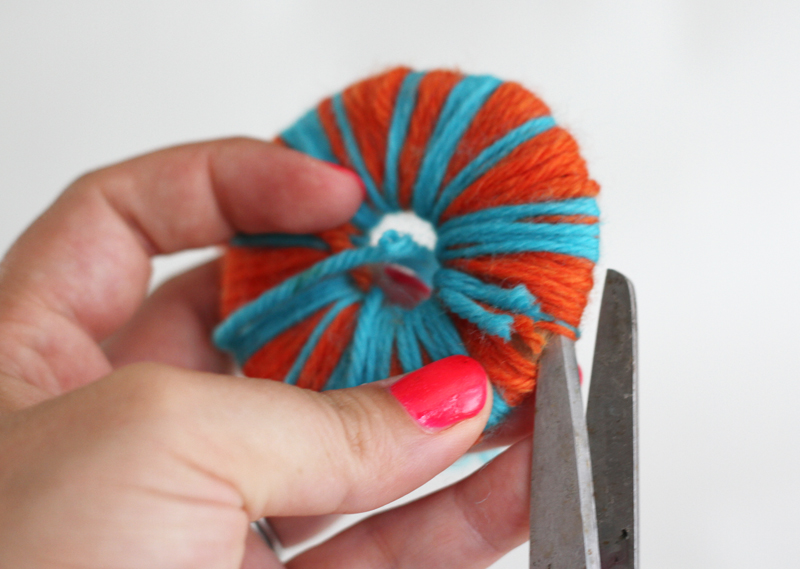 Once you are finished wrapping your donut take a scissors and cut the yarn around the edge of the donut. Continue cutting slipping your scissors in between the two pieces of cardboard.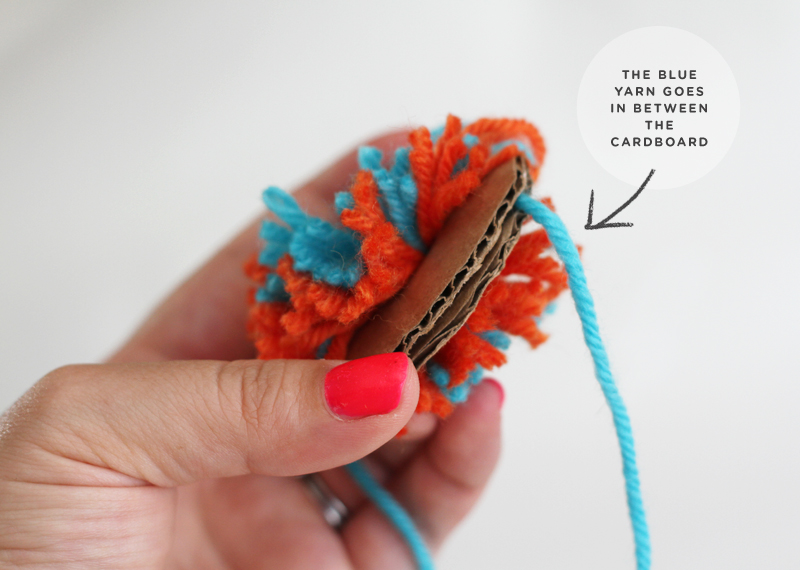 Eventually you will want to cut a piece of yarn about a foot in length in a color that coordinates with the colors of your pom. I choose blue and you can see it slipped in between the cardboard pieces in the above photo.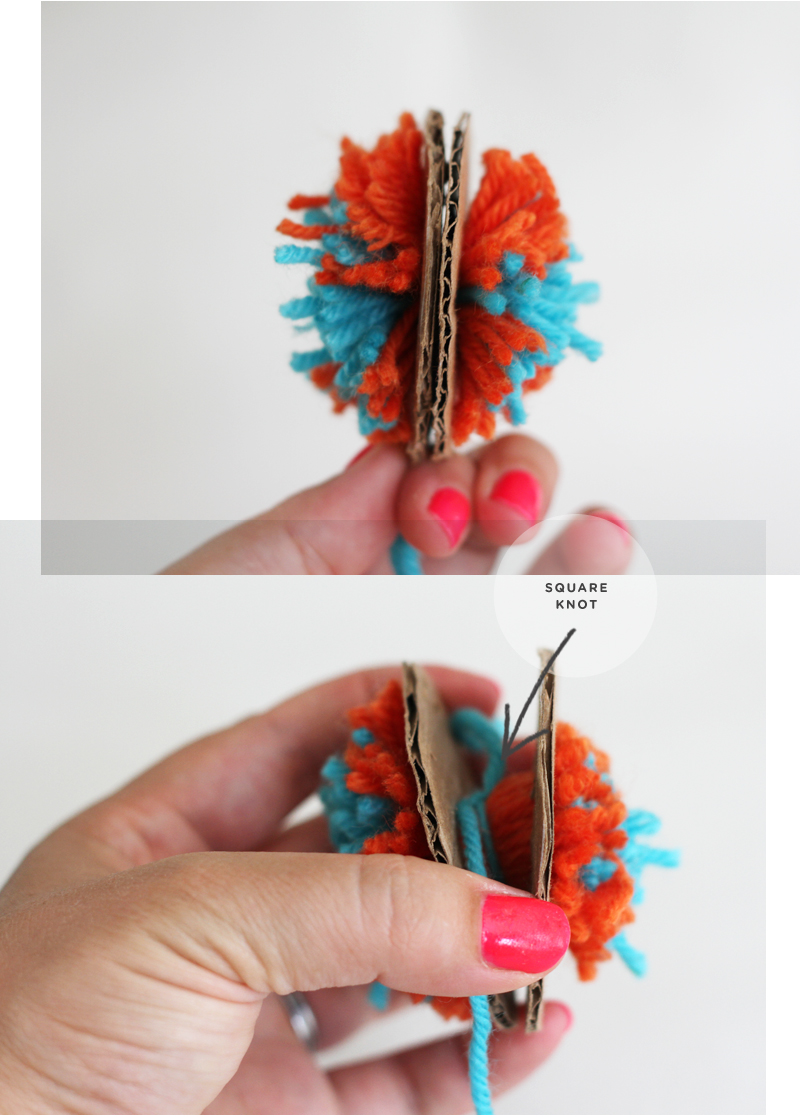 Continue snipping the yarn and slipping the blue piece (or whatever color you choose) in between the pieces of cardboard. Wrap the blue yarn all the way around the circle and tie it tight using a square knot.
You're almost done
Pull apart the cardboard pieces and fluff your pom.
Shape uneven yarn pieces using a scissors but leave the blue "tie piece" of yarn to attach to your wrapped gift.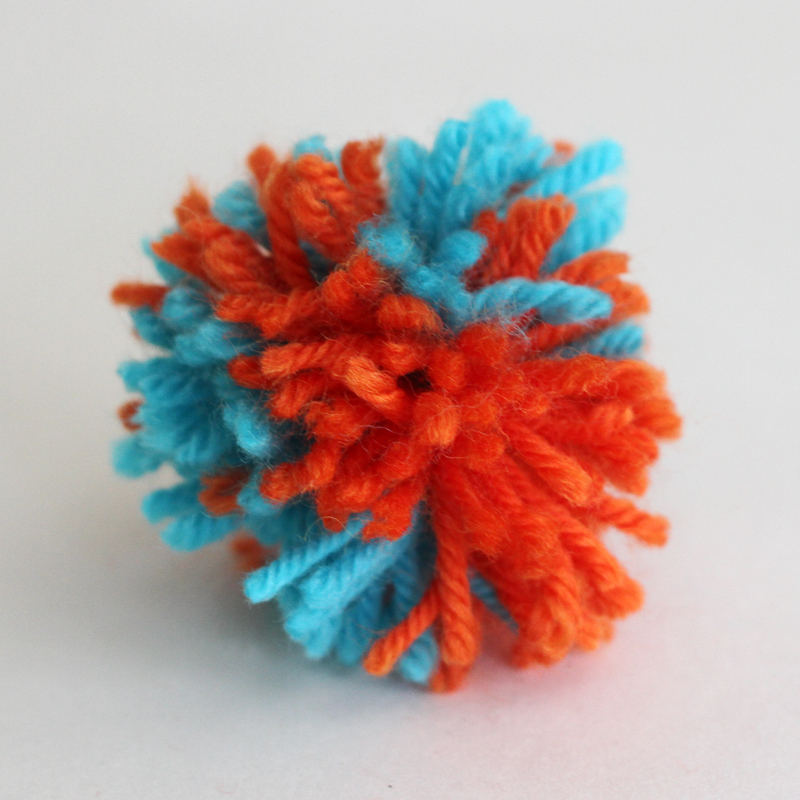 Ta da!
Tie your present up using colorful yarns and attach your pom on top!