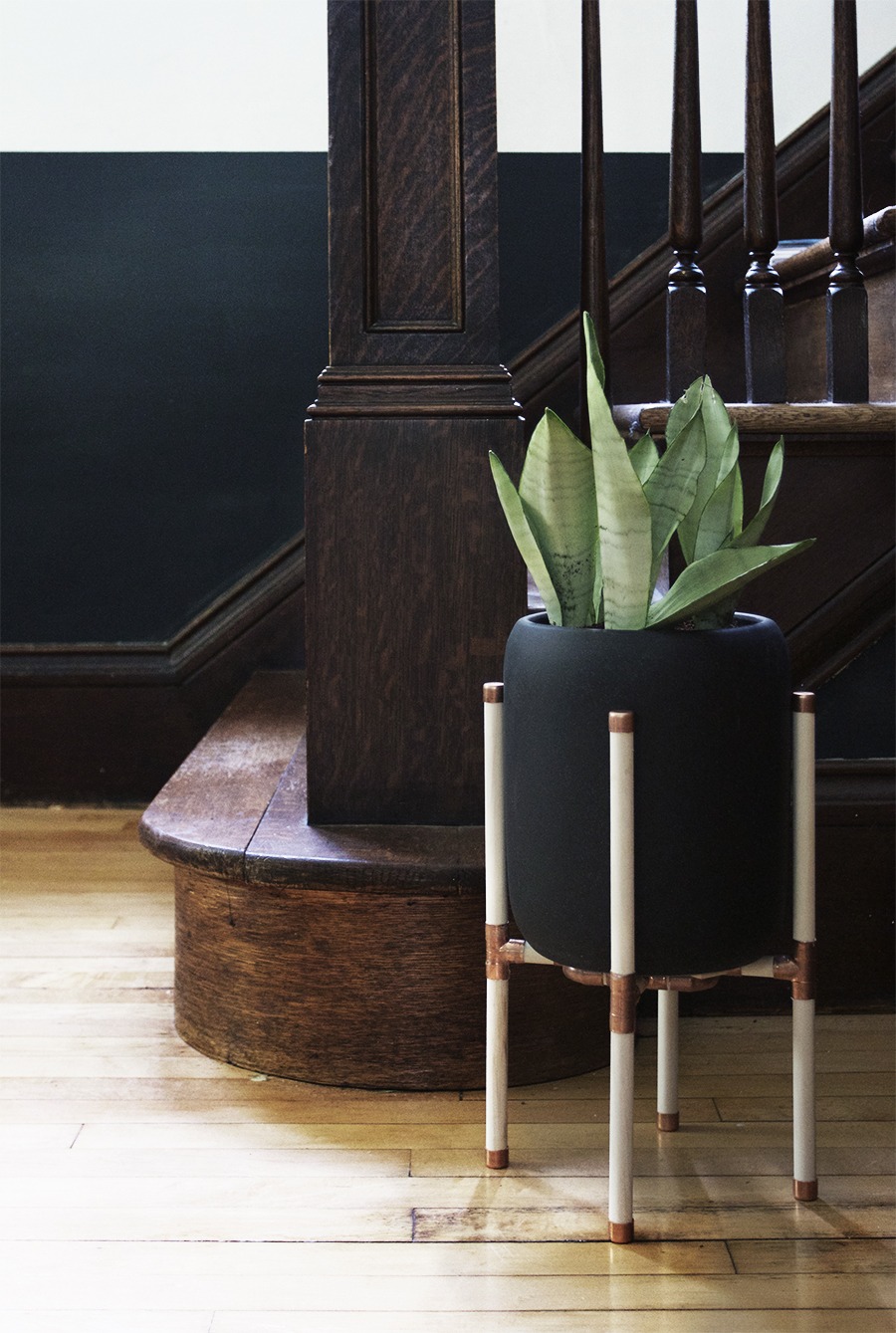 Hey Guys! Hope all is well with yas. I've been doing a little webhost rearranging over here, and haven't had access to the site for the last few days. I'd appreciate it if you could please let me know (in the comments) if you notice any weird hiccups with the site. Thanks in advance on that one :)
Okay fools, so I've initiated phase two of my DIY craziness. Believe it or not, I'm not a big fan of DIY when it comes to home decor. I should rephrase that, I like it when it's done well, which I think is rarely seen on the old interwebs – I'm talking to you pinterest – and therefore most of the time it makes me wanna barf. So now I'm kind of putting myself out there, but I've been feeling like I've come up with some worthy DIY pro-jez.
So when I had my celestial vision of the entryway design a few weeks ago, there were parts that I needed to incorporate (like the mirror) and a mid-century style planter (that cost more money than I had to spend). Because the vision required these elements I had to come up with a better, smarter, easier, CHEAPER way of achieving them. I already shared the mirror with you guys last week, and today I'm gonna show you how I made my DIY version of a mid century (turned minimalist) plant stand for merely 17 bucks. You be the judge of how crafty vs cool it is.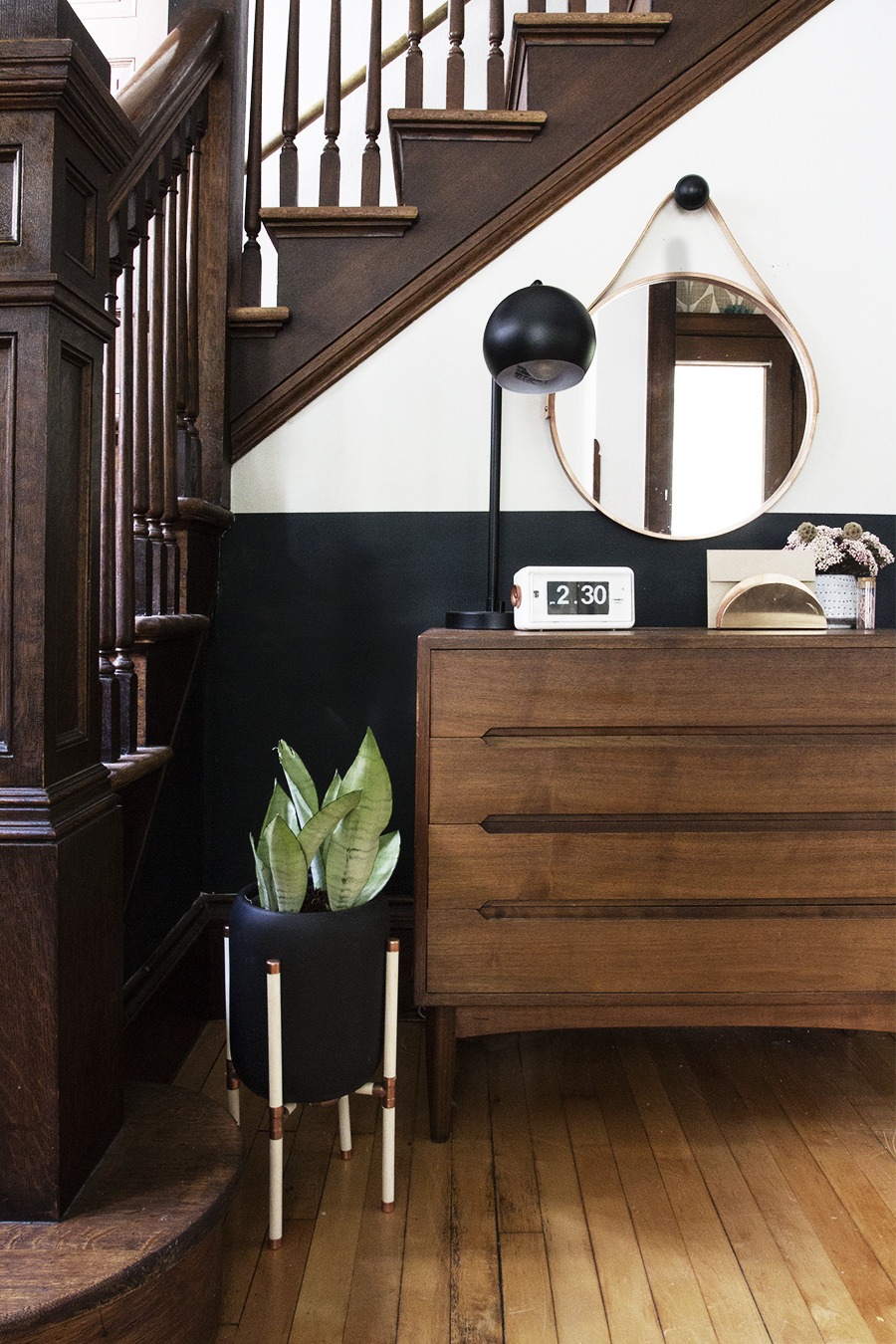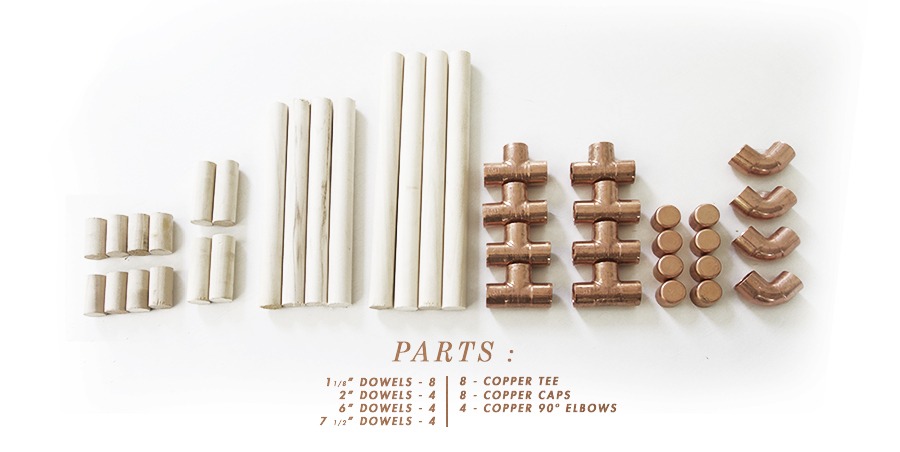 This was a pretty easy build. Besides the dowel and copper pipe fittings all you need is some all purpose glue (I used Liquid Nails) and a saw (a hand saw would work fine). For my planter I used this tall matte black planter from Ikea – which I love. It even comes in different silhouettes, and I will be purchasing all of them to satiate my plant addiction. Anyways, you would want to change the the length of the second set of four dowels (marked here as the 2″ size) if you were to use a different planter.
You'll want to take the 8 – 1 1/8″ dowels, the 4 elbows and 4 Tees to make the square base. Use a q-tip to apply the glue to the inside of the pipe fittings. After completing the square attach the 4 – 2″ dowels to the 4 Tees using the glue (as seen below). Lay the base flat to dry for at least an hour. Attach the remaining 4 Tees to the ends of the 2″ dowels with glue and allow them to dry vertically for at least an hour. While the glue is drying add the 8 caps to one end of each remaining dowel. Allow the caps to dry. Lastly attach all the 6″ dowels to one side of the planter and the 7 1/2″ dowels to the other side. Take care to make sure all of the vertical dowels are plumb. Allow to dry over night before setting the planter inside the plant stand.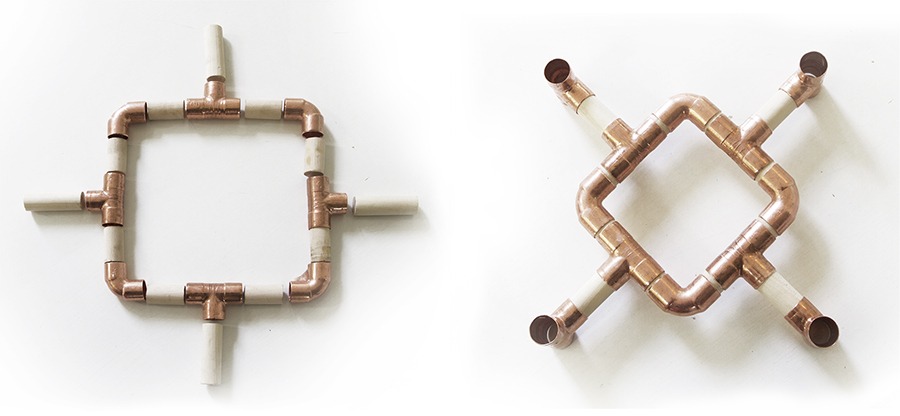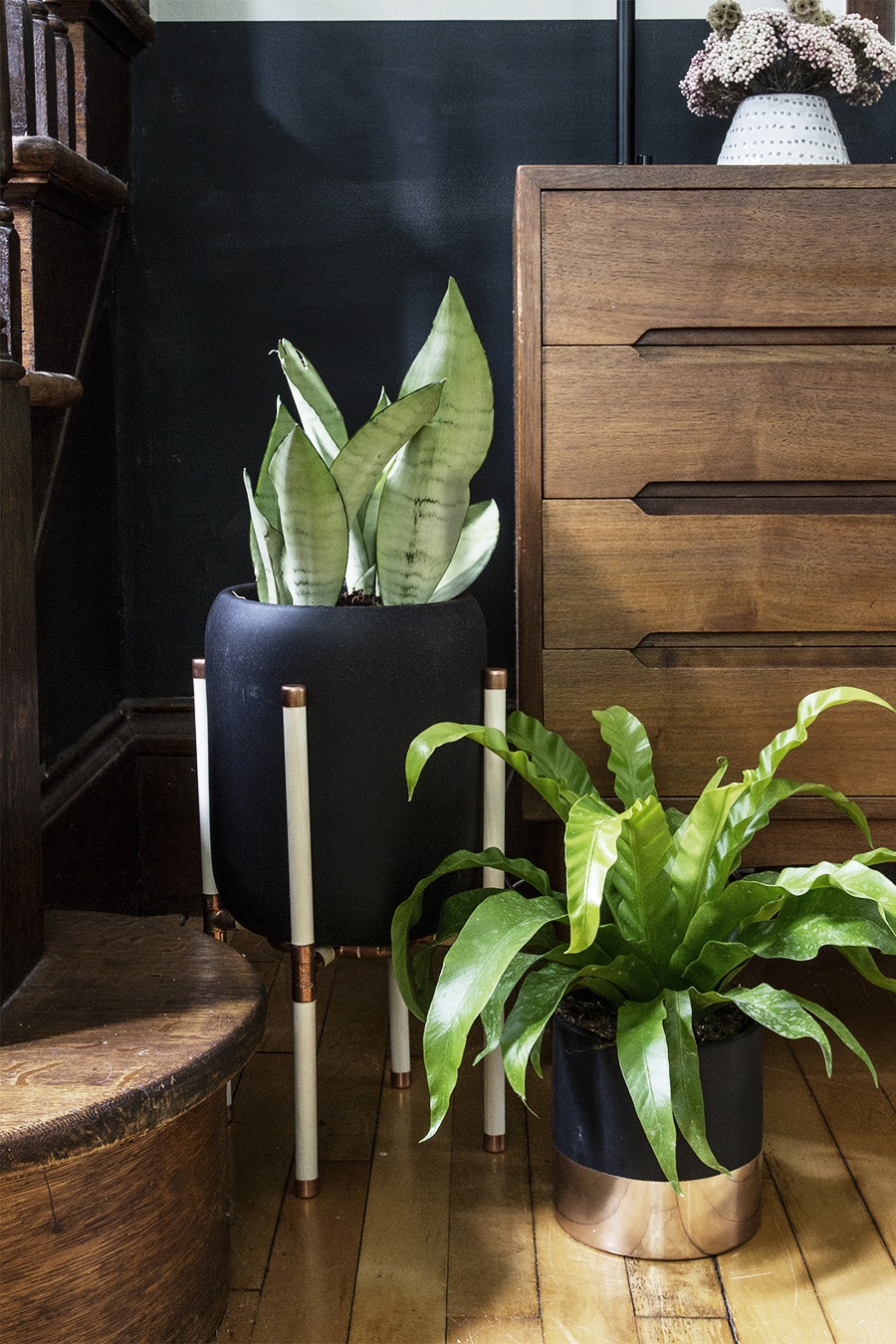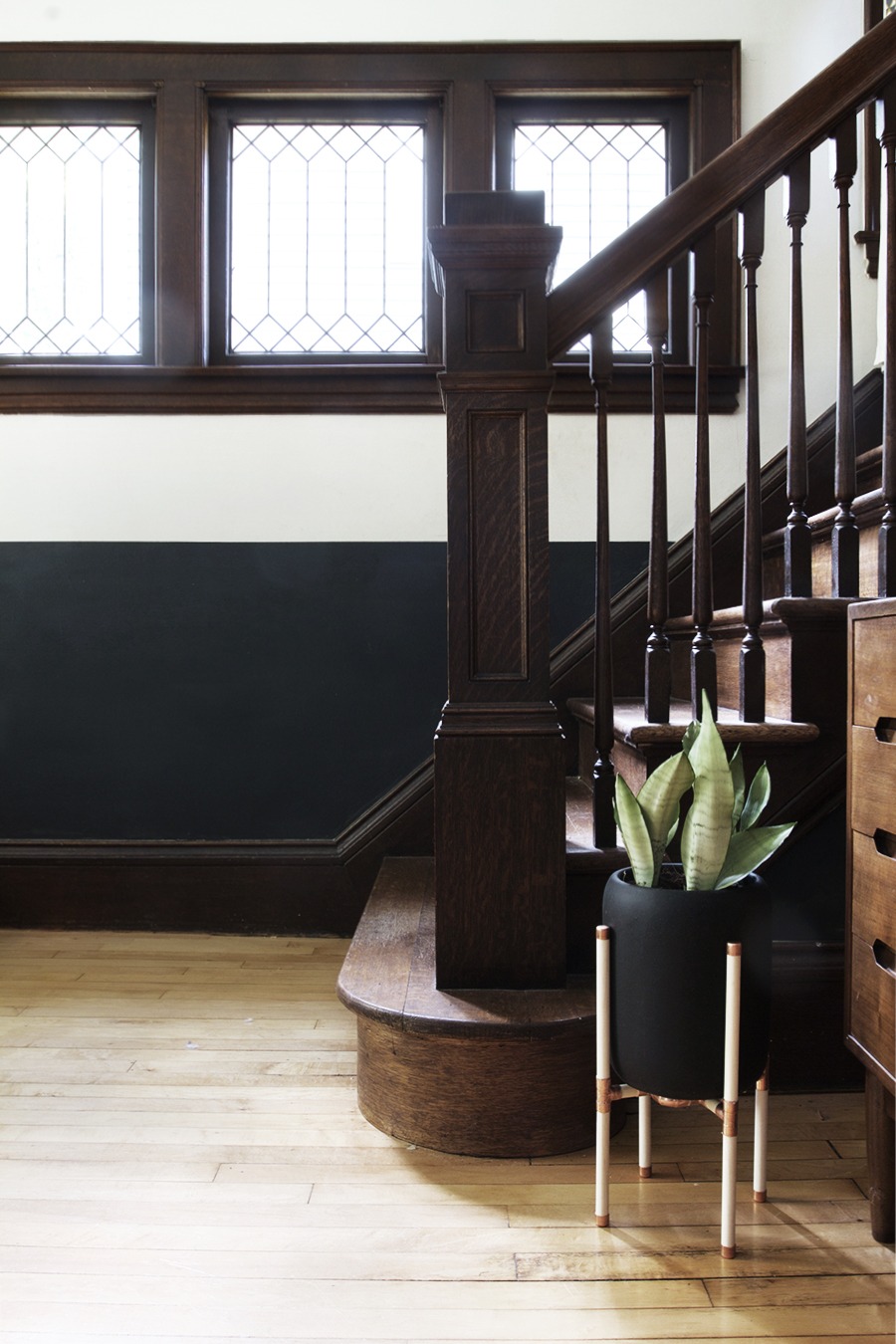 Alright pals, I still have one last DIY up my sleeve. I'll be sharing soon!