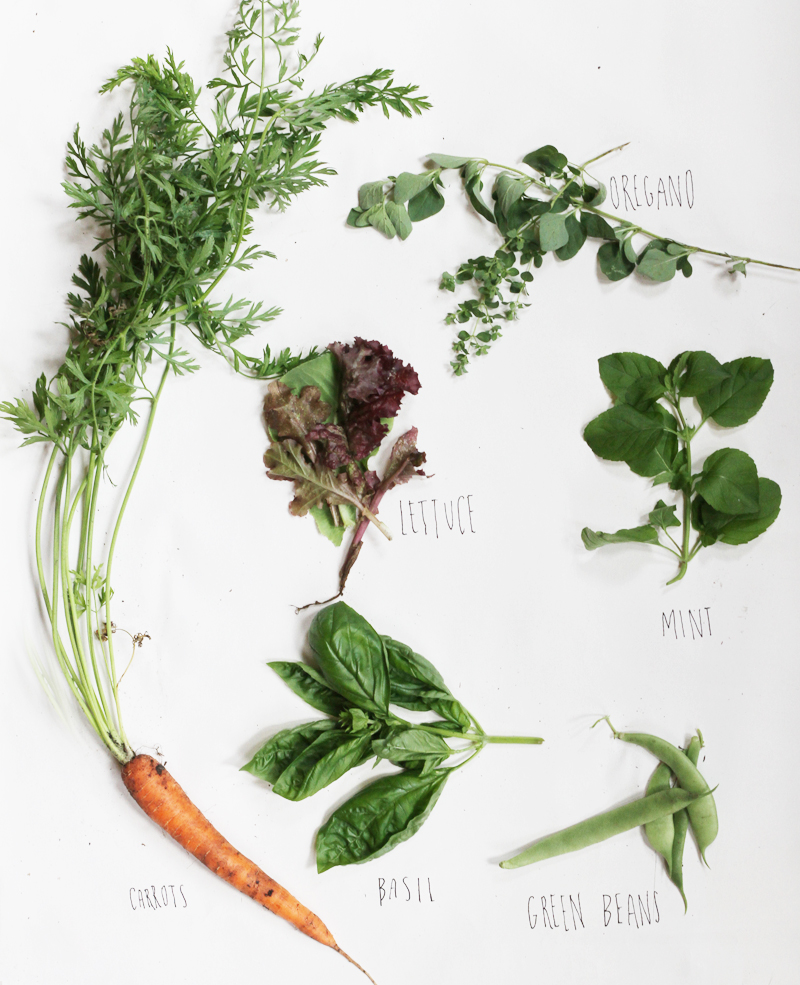 Well our little veggie garden is producing little bits of wonderful food for us. It's been a great experience and the kids love it nearly as much as I do. We've planted broccoli, peppers (3 different kinds), beans (3 varieties), tomatoes, spinach, carrots, radishes, onions (green & red) cucumbers, 4 different types of lettuce, basil, rosemary, oregano and mint . Like I was saying, it's been a great success even if our crop is small.
My big goal this year is to have enough veggies to can and preserve our own bloody mary mix including spicy pickles and picked green beans and peppers. Anyone out there with any pro tips on growing and canning a small bloody mary garden let me know what you know.
Even though I'm happy maintaining this small garden I have big little dreams for next year. I like the idea of expanding and creating a long narrow garden on the side of the house dedicated to leaf lettuce. I'm a sucker for a garden salad and some spicy greens.