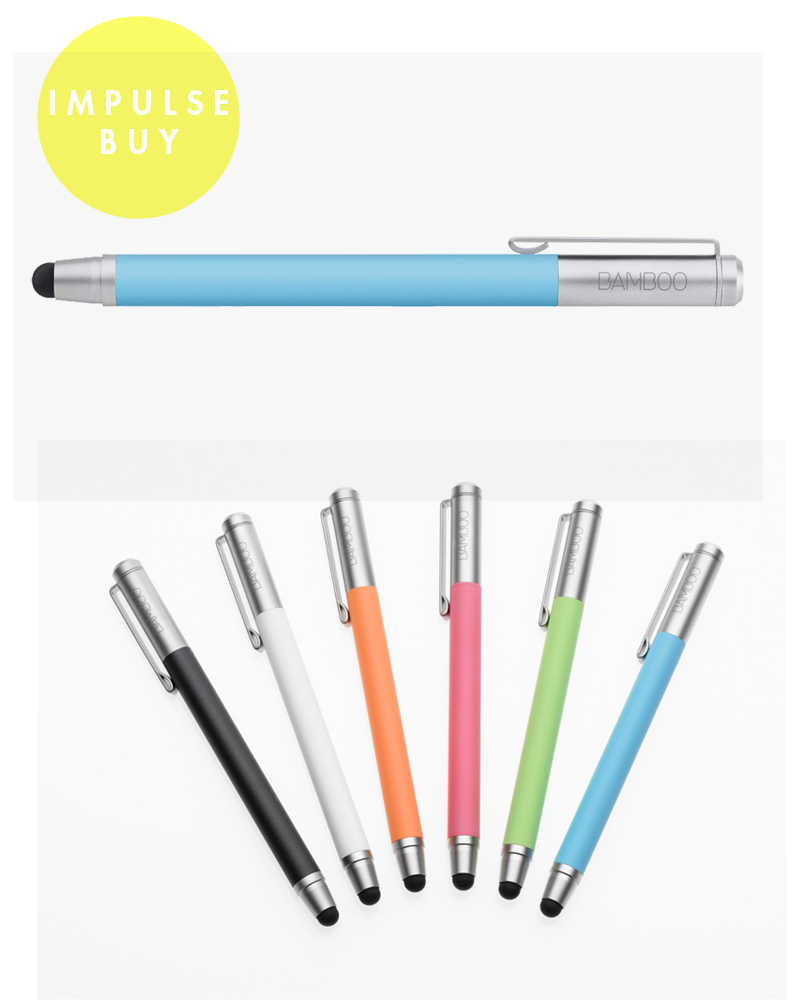 I don't know why it hasn't occurred to me before but you can draw on ipads, duh. Come on Scoops!, get with the program. All you need is a stylus and an app or two. I've been having the urge to draw on the darn thing for awhile. I've been thinking it would be great to actually write over images for blog posts and the like but haven't put two and two together until now. After I had this epic realization I did some brief research and decided that the $30 Bamboo Stylus by Wacom was the best bet for the money.
I just ordered it up last night, from the bath tub cause that's how I roll. I'm looking forward to having it arrive in the mail and hope that we become fast friends.
Anyone have experience with this or other tablet stylus'? I would be curious to know what you think.