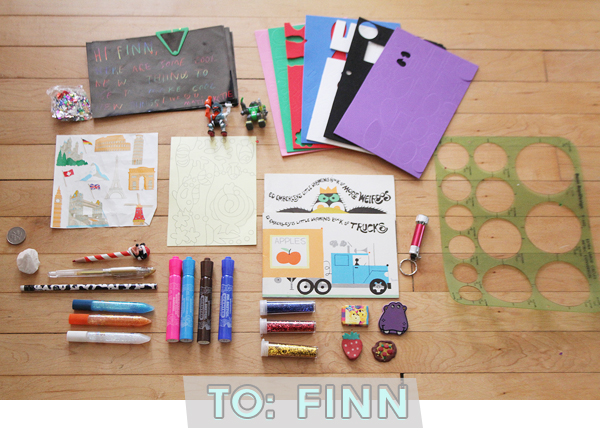 Finn got his first package from his Uncle Matt & Aunt Katie in the mail last week. Excited does not come close to describing Finn's reaction to this. It took nearly an hour to sort through all the contents of the package. Each item had to be carefully examined and dissected. Inside the box he found confetti, a magnifying glass, a small flash light, foam shapes, a coloring book, 2 Ed Emberley books, a ball of rainbow colored yarn, a chocolate egg, erasers, pencils, stickers, markers, a rock, a coin, a circle stencil, glitter and few other small trinkets. Mind blown.
After Finn settled down and the excitement dimmed, Finn and I decided that we would use the contents of the box to make a package for Matt & Katie and send it back in the mail. By the way, if you didn't know, sending letters in the mail is a novel idea to kids. Finn thinks it's insane and awesome that the mail carrier actually will pick up his package and take it to Matt and Katie's house.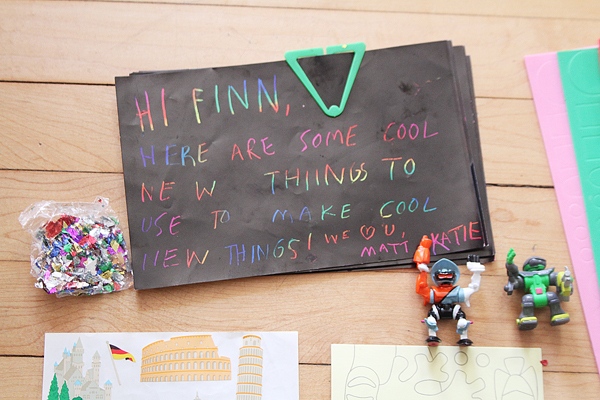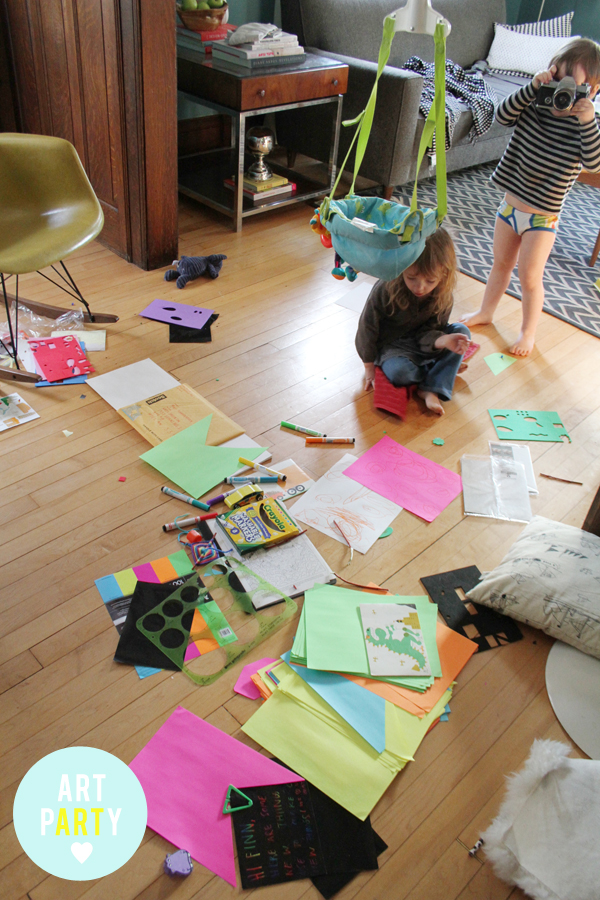 Here's Finn playing the role of sleazy pantless photographer.
We spend a Friday afternoon producing our creations. We use cut shapes, markers, tape, glitter and yarn to assemble our return correspondence.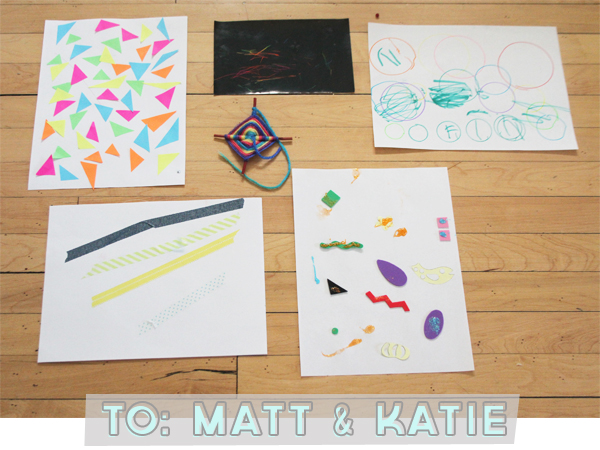 Out of all our creations, this is what Finn chooses to send back to Matt & Katie.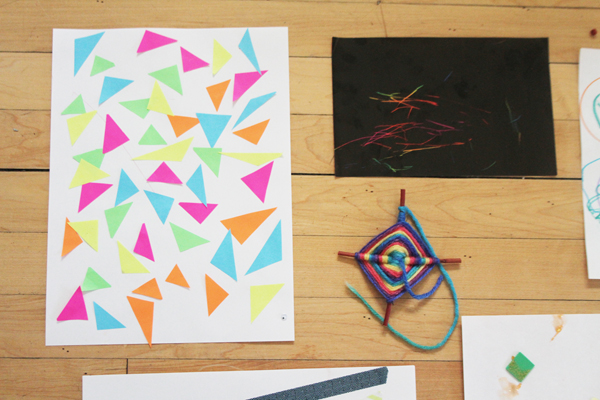 Now we wait patiently to see if we get a response to our package.