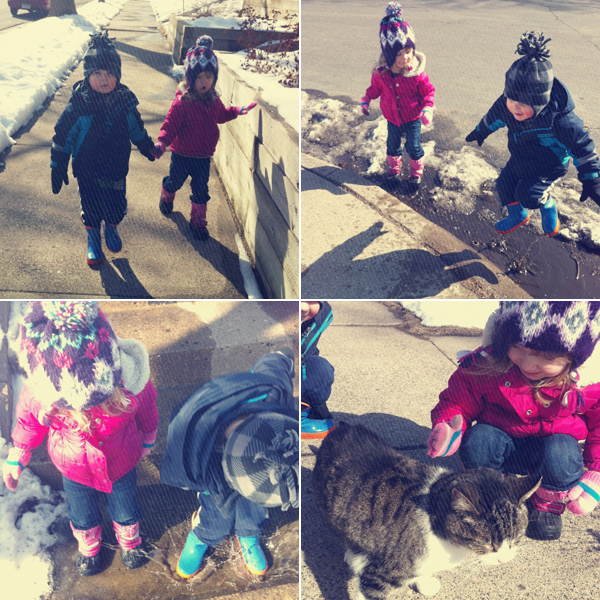 Happy Friday everyone and welcome to spring in Minnesota! It's coming! I took a look at the forecast today and am stoked for our coming week of 50º – 60º temps!
The kids and I went puddle stompin' on Monday when temps hit 61º, you heard me right, 61º god damned wonderful degrees! Here are a few photos I snapped of our adventures on my phone.
I hope you're all getting amped and excited for spring too. Have a great sunny and warm weekend.