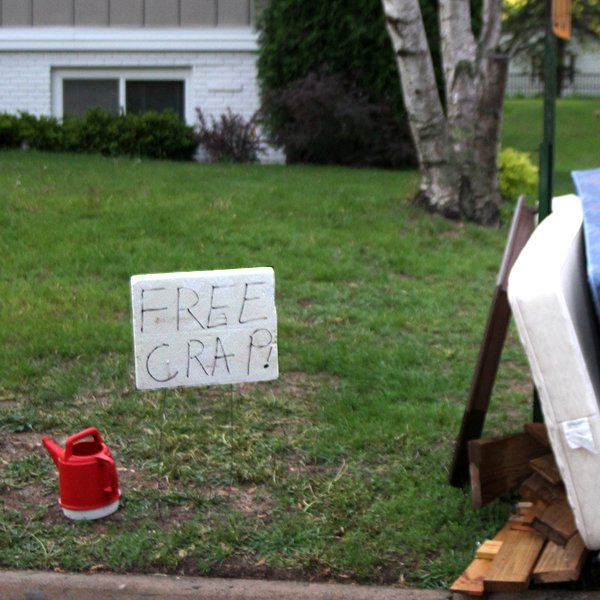 No time for focusing
Here it is, by popular demand. The post about how Crystal, McTubbins and I, hopped into a orange truck and went looking for amazing junk during a downpour in Bloomington last week.

Crystal finding the very rare & elusive Laura Ashley poster circa 1994
One day every year the entire city of Bloomington cleans out their junk and throws it on the curb. There is no limit to the amount of trash stuff they can put on the curb, so many good finds to be found.
Crystal and I embarked on the same journey 3 years ago, we were successful in junk but bad in luck, more here.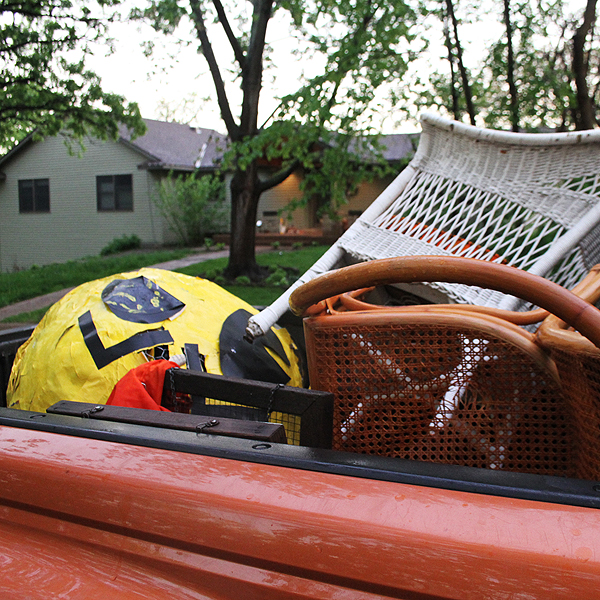 Anyway, this year we only found a few good finds including a wooden slat shadowbox, a bentwood chair with broken cane, a white wicker chair and a paper mache pac man.
In other news, I am so crazy busy with baby shower prep. Heads up, it may be a sparse week around the blog.