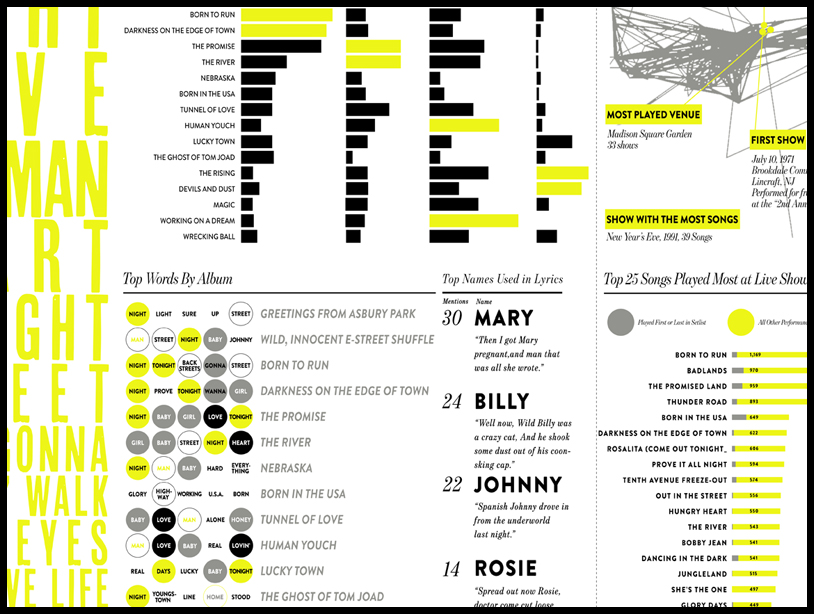 Guys, can you hardly stand it? Less than a week until Bruce comes to visit me here in the Twin Cities. I know I can barely stand it, two back to back nights with the Boss, 4 Bruce shows in one year. How could I be so lucky?
I thought I'd share with you part of this really nerdy project me and Jeff are working. Here's the smallest sneak peek of a Bruce Springsteen Infographic poster focusing on lyrics and tour dates. Jeff has been using his data mining skillz, combined with his excellence in Excel and has put together a detailed and intricate archive of the best bunch of Bruce info nuggets. Now it's my job to make it a visual masterpiece, talk about pressure. I'm just starting to sketch out some ideas and it's making me get so incredibly amped to see Bruce this weekend!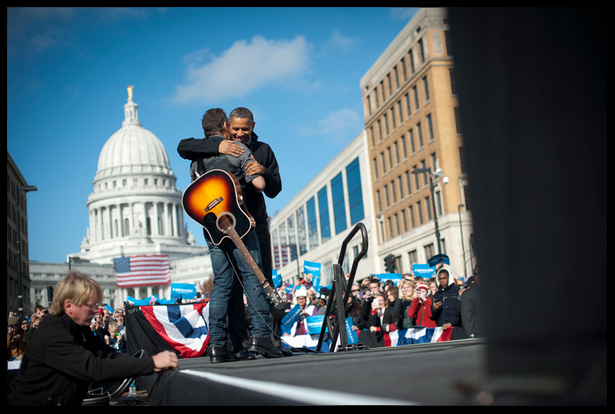 In other news, Bruce and Barack are besties! Don't you love it? Here's a link to a transcript of Bruce's rally speech from yesterday afternoon in Madison, WI! Yeah Bruce!