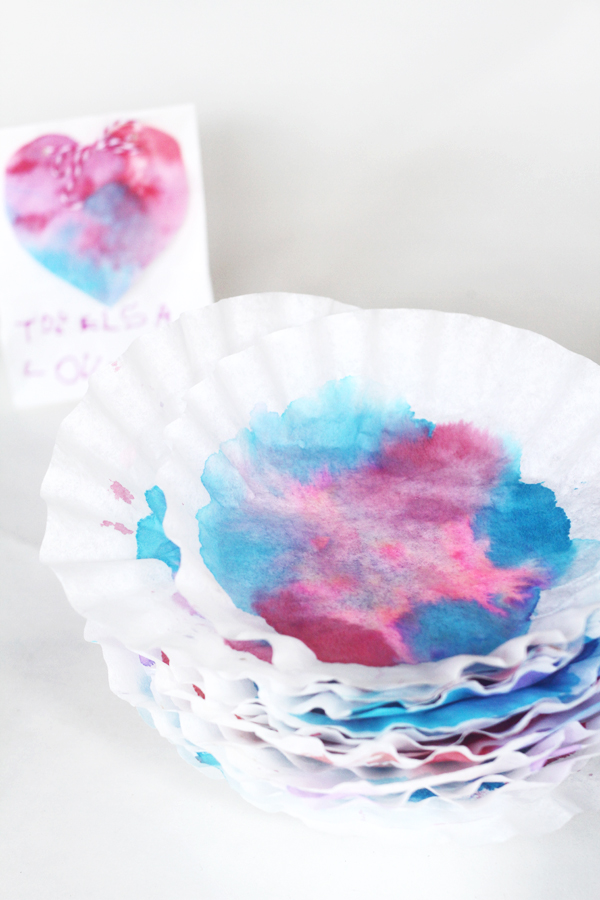 I don't know about you, but we've been working hard on our Valentine's over at Casa La Allen. It is Finn's 1st official V-Day at school this year and he is responsible for bringing a Valentine (or as I like to say "Valentimes") for each one of his classmates. Making Valentines involves a lot of stress and excitement for Finn, because he's a ball of anxiety just like his mom. He was desperate to learn exactly how we were going to make Valentines for all his buddies having never done it before.
Not to worry little man, mom's got you covered.
We have a decent amount of craft and art supplies around our house, and all I knew was that we were going to make these things ourselves, obviously. Finn's has a limited attention span when it comes to arts and crafts and I wanted him to feel like he contributed to each one of these Valentine's. So I thought of the easiest thing I could possibly think of; painting coffee filters with water colors. It's hard to screw this up (even if your 4) and it has a pretty cool tie dyed effect. Gus was even able to help his bro out and we had 20 filters painted and set to dry within half an hour.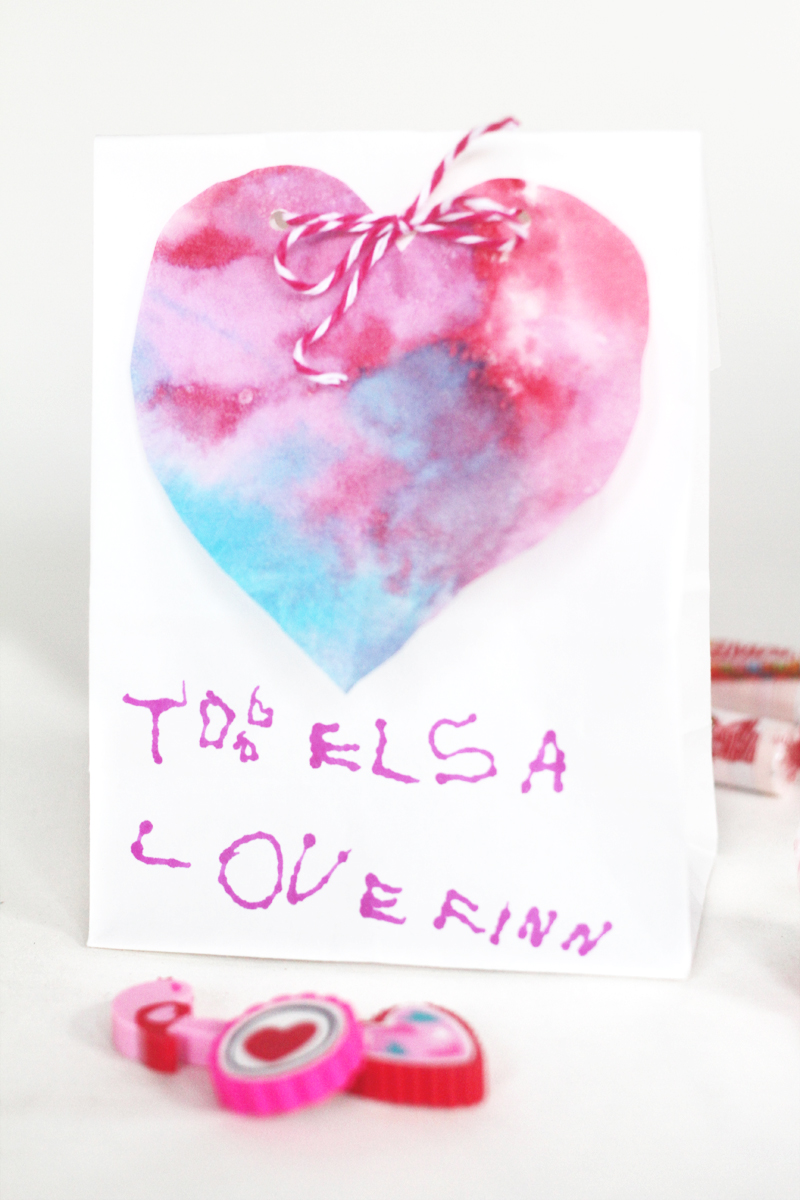 Last night we headed over to the craft store for some small bags and some goodies for his classmates including some super cute heart erasers.
Today we are addressing and filling bags, and mom is helping punch holes, cutting hearts and tying them on with bakers twine. We're a pretty efficient little machine.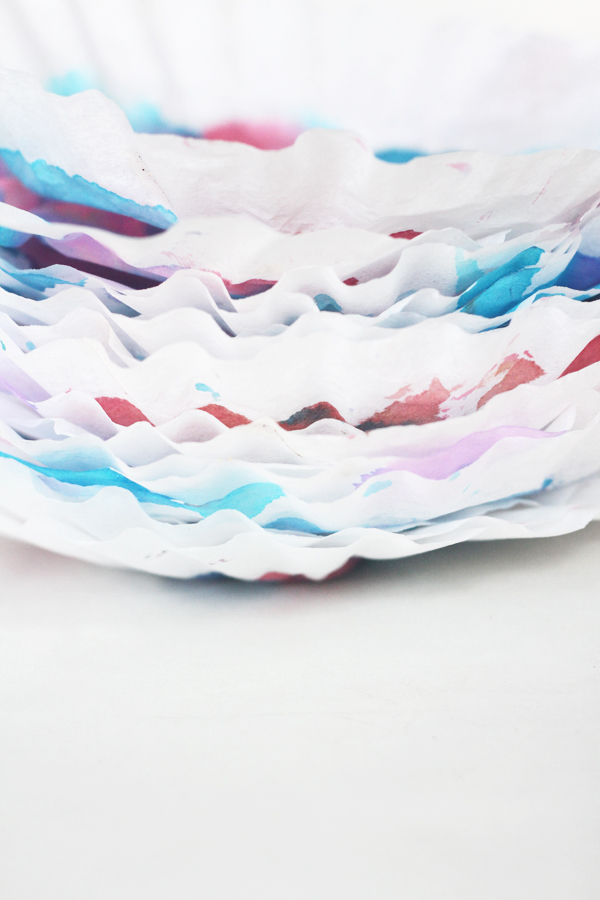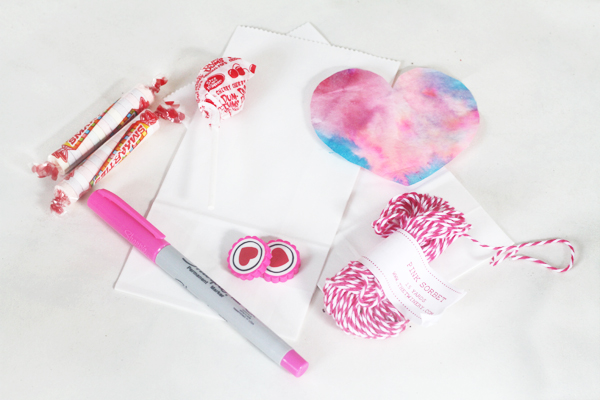 Supply List
Goodie Bags
Pink Marker
Coffee Filters
Water Colors
Bakers Twine
Treats
Hole Punch