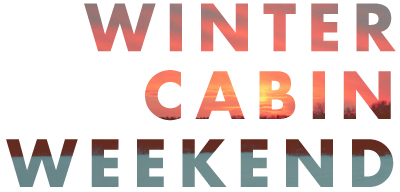 We just got back from another amazing weekend at our friends, Matt (aka Uncle Matt) & Katie's family cabin located "up north" in Cross Lake, Minnesota. This is one of our favorite places in the whole world and we spend months counting down the days until it's time to hop in the car and head north on HWY 169.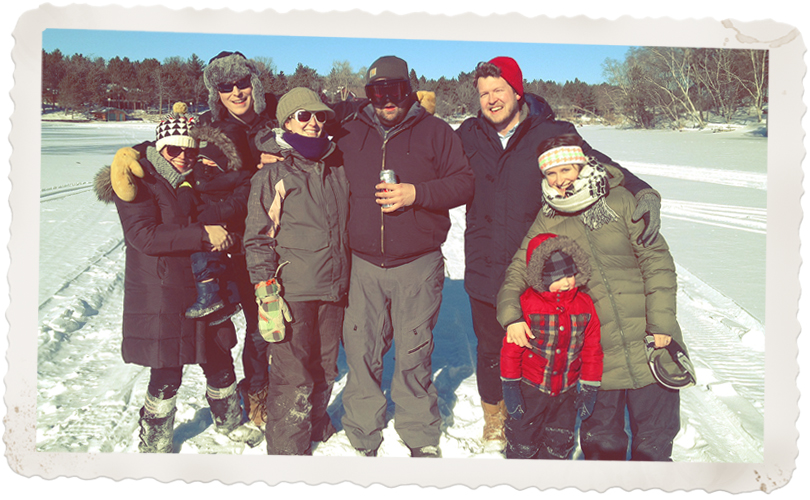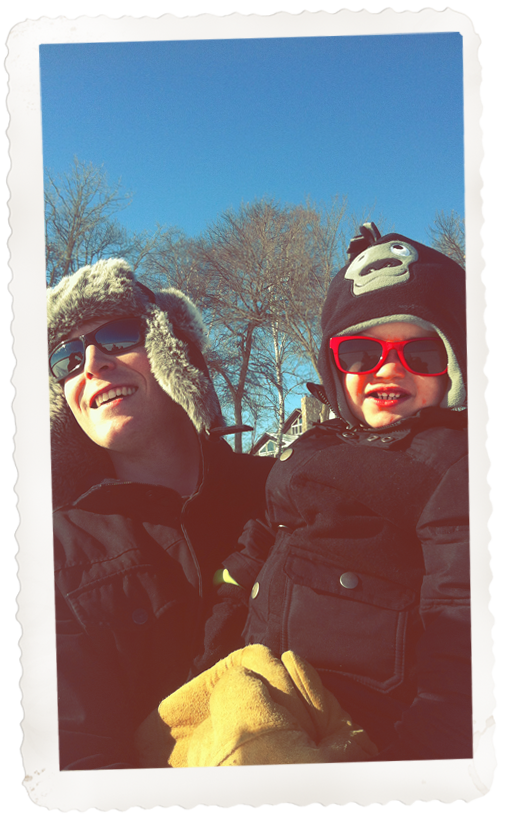 We've been lucky enough to be going to the cabin on an annual (summertime) basis for years, but just recently started an annual winter cabin trip tradition. It's like having a summer and winter Olympics, but for cabins instead of sports. This is my new cure for the winter blues, without a doubt. All I need is a quick trip in the middle of February to look forward to and I'm good to go.
The cabin concept is a very Midwestern idea. In Minnesota everyone knows someone who has a cabin and usually everyone spends at least one weekend per summer up at "the lake". This is a fact. I can't think of anyone who doesn't do this. It's engrained in you from day one.
For us, it's always the same crew of people for these cabin getaways. We only grow by kids. Six of the group have been BFF's since high school, so there's always a lot of old (and very funny) inside jokes to be had.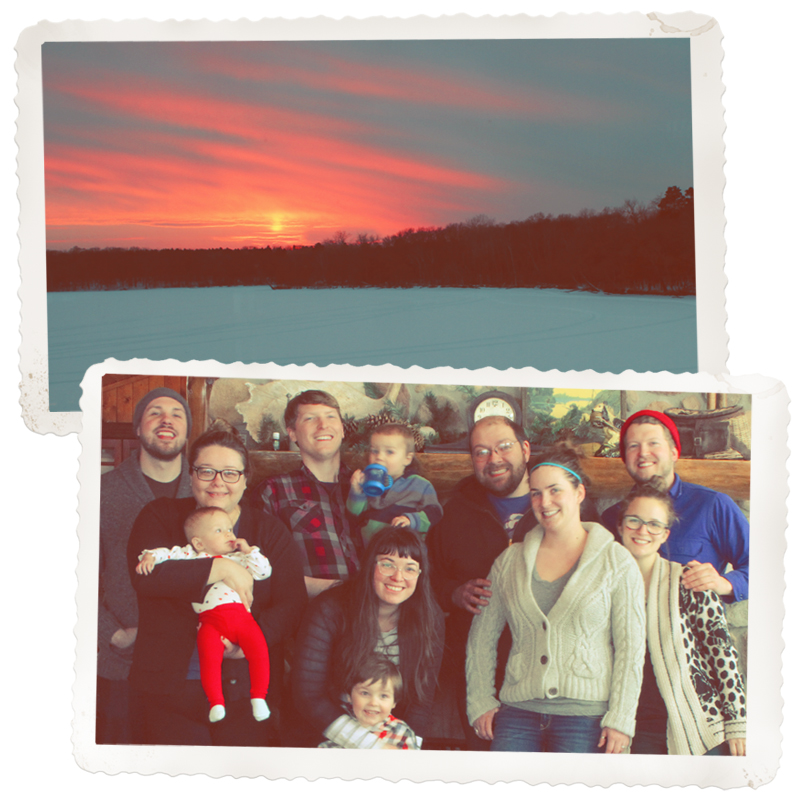 We filled the weekend with tons of delicious meals and lots and lots and lots of cocktails. There was endless games to be played, Legos to be built, wintery lake walks to go on, ice-jump-holes to be made, fires to be tended to, and hot tubs to chill in.
As a mom, one of my favorite things in the world is to see the kids anticipating our trek to this special cabin in the woods. Finn is an expert at losing his mind with excitement prior to our cabin trips. He has so many good memories already! He looks forward to the cabin bunk beds, the old cabin board games, and calling bingo for "the old folks". He can't stand the wait (it's almost as anticipated as Christmas) and it's so good to be the one who is lucky enough to witnesses it. It'll be the best when Gus is a little older and anticipates our cabin trips too. Then I'll get to see brothers freak out the days leading up to our departure.
One of my biggest dreams is that someday we might be able to have our own cabin on a lake in the woods, and provide a place for our kids, our grandkids and our friends to have amazing memories too. For now, the Cross Lake cabin is pretty good substitute.