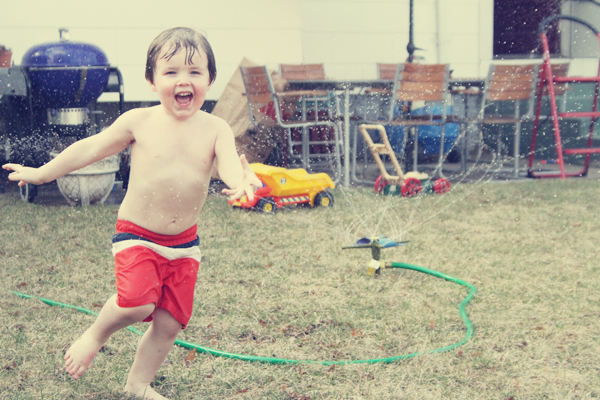 Guys remember when it was like 75º this week last March and we were running through the sprinkler?
Geez.
Doesn't look like that will be happening again for awhile.
In other news, the kids are on the up and up. Gus gave us a pretty good scare, but he seemed to turn a corner yesterday afternoon and he's doing much better today. It's hard being the momma of super sick kids. We are so happy Gus is feeling better. Finn and I are still sick, but we're tough dudes, so we'll be okay.
Now I only think it's fair, that the Allen fam is exempt from sickness for the rest of the spring and summer.