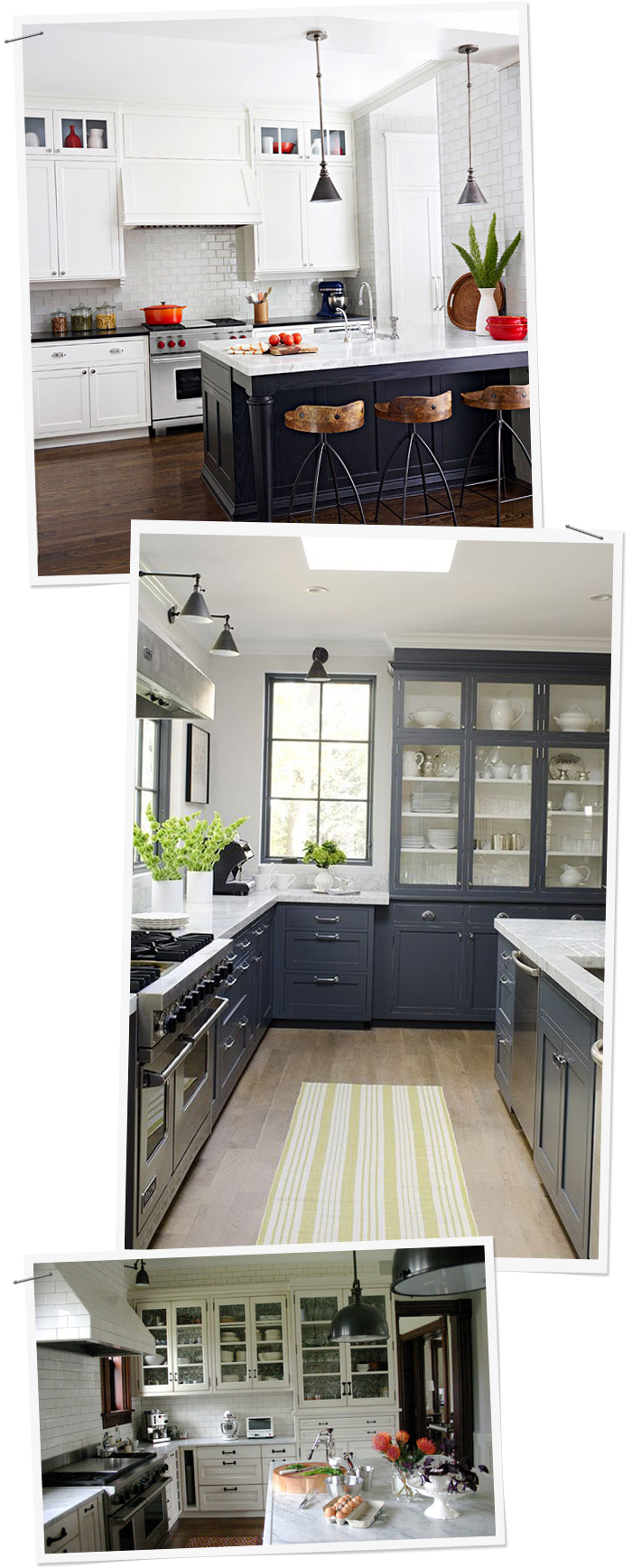 What better thing to do while sanding and painting my kitchen cabinets then dream about my future finished babilicous kitchen, ahhh. I mean, I have so much time on my hands while doing all that boring crap that I can't resist dreaming about how great it will be when it's all done, and my dreams sometimes look like the photos above. Fer real guys, now that I started this kitchen project I am so excited about it!
Now, I know my little kitchen makeover isn't going to result in the above amazingess, but I think I could kinda pull it off, at least in a way that is condusive to my awkward kitchen layout, ya know? I am loving, let me rephrase that, L O V I N G ! the look of dark dark base cabinets and white uppers. I wish I could do that in my kitchen this time, but alas, I have black granite countertops that will make dark base cabinets look weird. It's so sad but so, so true. Those dark charcoal base cabinets will have to wait 'till futre days and keep me company in my dreams.
I've just recently started diving into the world of inspiration photos, so if you think of anything that might be up my alley feel free to pass it along!