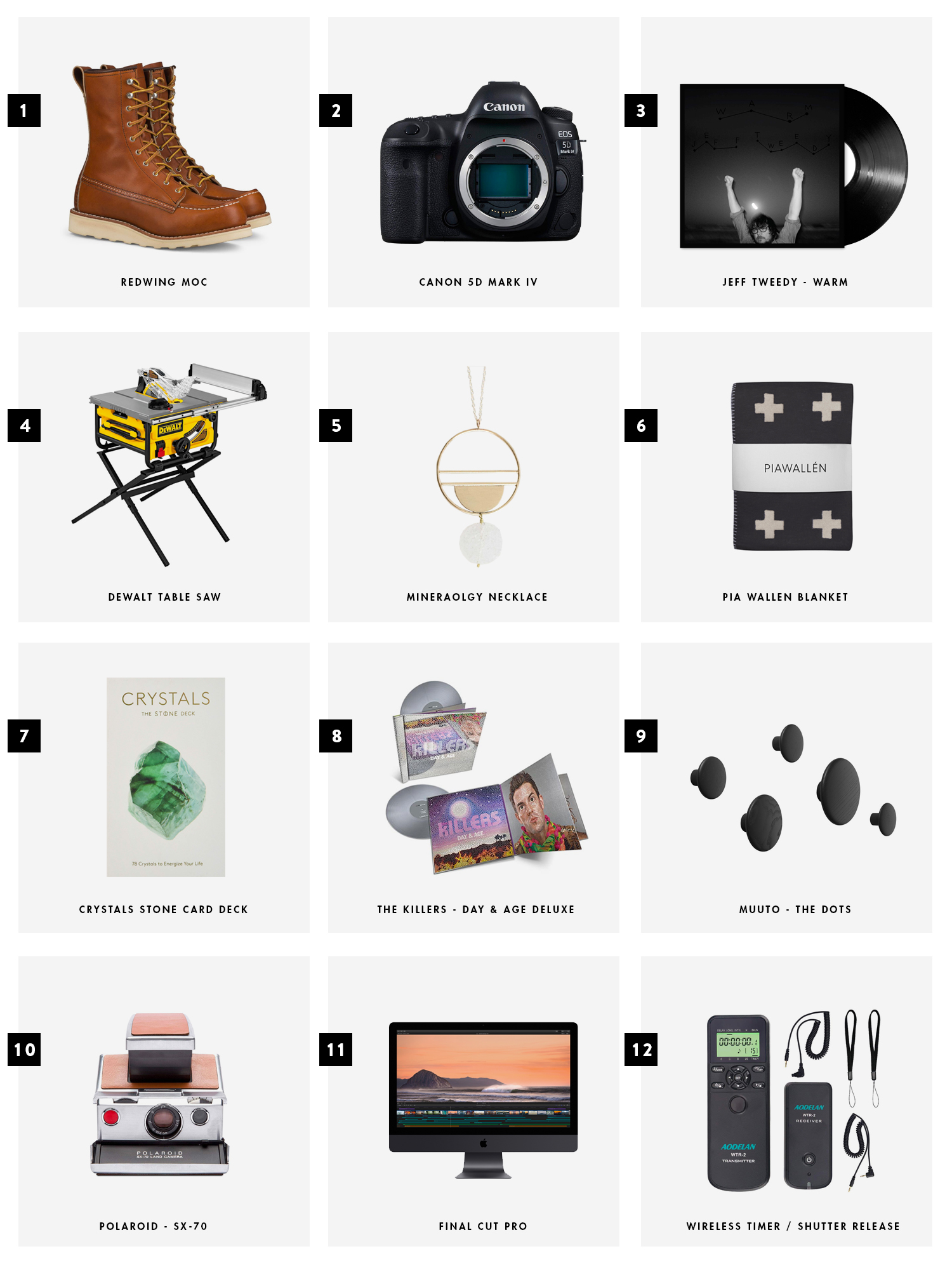 Hello ma' friends! I am one of those annoying people that enjoys celebrating their birthday. My brother and I have birthday's three days apart in the month of December and my Mom always did a really good job of trying to make us both feel special on each of our own birthdays. I have to blame her for instilling a true, unabashed love of my favorite 24 hours of the entire year, deep within me. On a side note, I unintentionally gave birth to two humans with July birthday's less than two weeks apart, and I try my hardest to have special birthday celebrations for both of them too – passing on the torch to yet another generation of annoying birthday-loving-jerks.
With all the holiday shopping guides floating around, I thought it might be fun to share my birthday wishlist with ya, just so you don't forget the true meaning of the season (wink, wink). Of course this is a dream list, but it's cool stuff like this that is always on my radar. I am very happy and thankful to report that I did upgrade my camera this year – a very zang McDang sitchu-ang – although it was more of a necessity than a wish as my other camera died after 7 years of loyal service. Still, my new Canon 5D is super slick. I'm still experimenting and learning every time I pick it up, but I can definitely see an improvement in my images, especially in low light situations.
Thanks for indulging me!