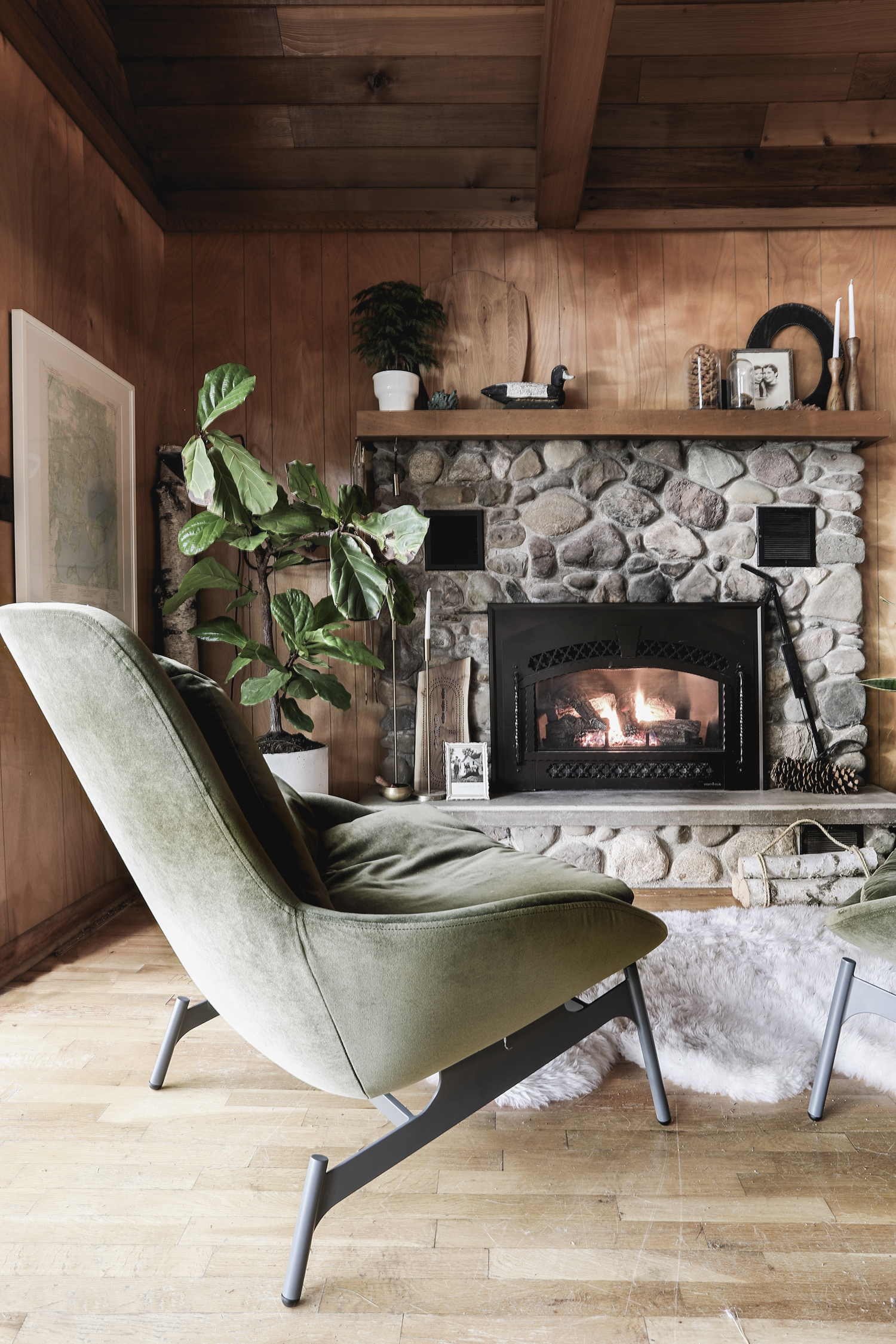 I did something that I don't normally do a few weeks back. I impulse shopped. I'm a planner when it comes to design and I really enjoy the process of dreaming and scheming and double checking before I purchase anything. For me, it makes my purchases feel really good and intentional. I don't want to regret stuff I buy, and I want to be a responsible consumer.
Anyways, in August, Julia Miller (please follow her right now if you're not already) posted to her IG stories that she had just been at the Blu Dot outlet here in Minneapolis and had found the perfect pair of field chairs. I let the slide flip to the next on my phone, and then I flipped it back, and then I held down my thumb, and then I was in trouble.
At the cabin we are all about making the most of our spaces, the cabin isn't that big so we are always wanting to maximize hang spaces. We had purchased two of these upholstered frame chairs when we moved in to the cab, but they just weren't the right sort of chair you'd want to sit in front of a fire in and read a book. They are more like the type of chair that you put in a corner and throw clothes on. Good for looks, but not for sitting extended amounts of time. They have a future in another part of the cabin, but not here in front of the fire.
I had always loved the Blu Dot's field chair. I would just stare at it anytime I received a copy of the catalog, and now here it was in a mossy velvet green, on my phone for a huge discount. Duh. So I convinced Jeff that this would be worth the investment, got in touch with Blu Dot and sent my mom to close the deal.
Now look at 'em!
We just had 8 adults and 5 kids at the cabin this weekend and those chairs got so much use. I'm not kidding that even with that many people the old chairs would usually be looked over – they would collect coats, but no one would sit in them. The field chairs are so comfy and inviting and much more suited to this space. I moved our Franco Albini ottoman that we had been using as a side table to another part of the room, and positioned the chairs so they faced more inward. It's so easy to plop right into these beauts get and cozed.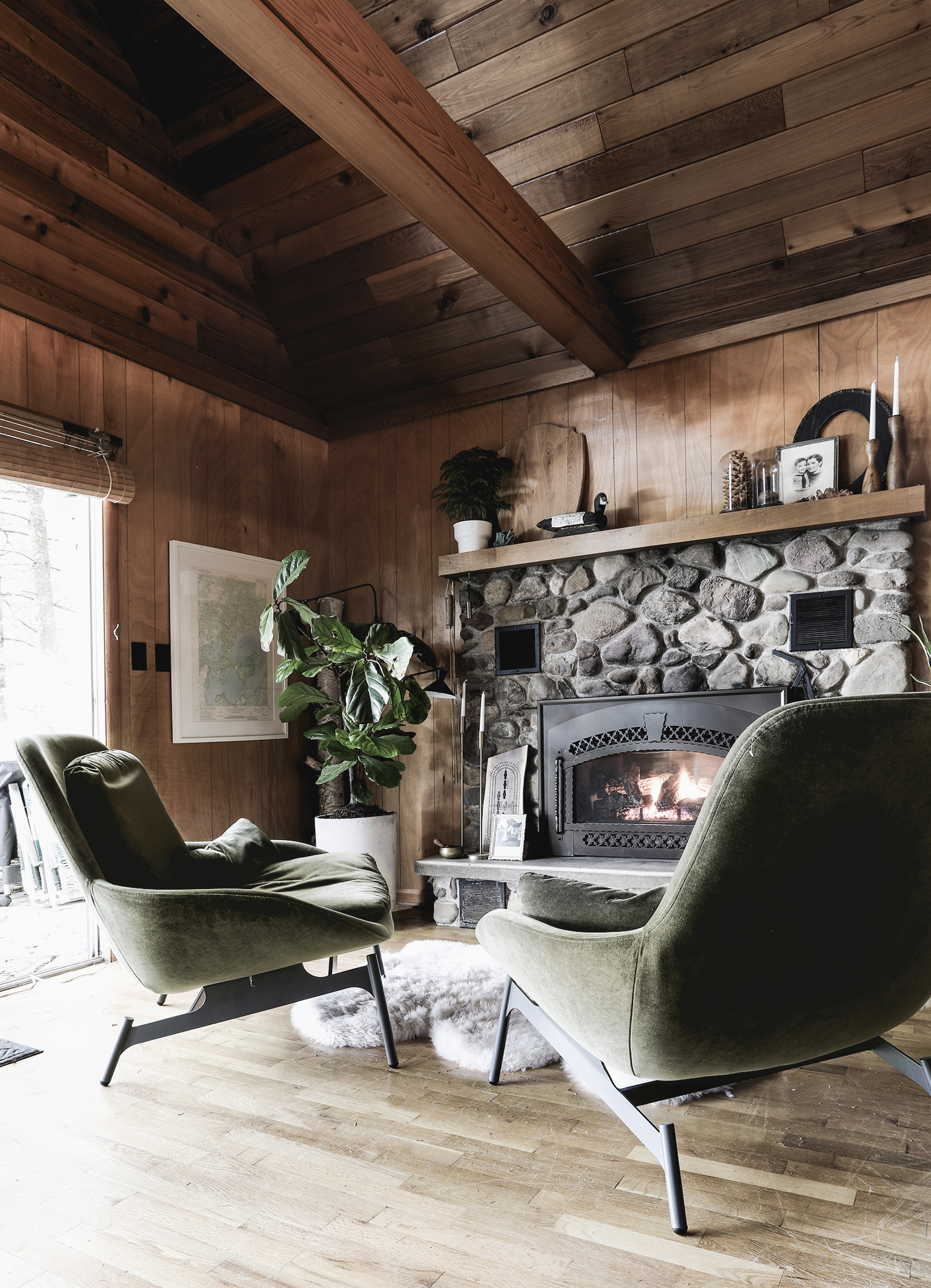 In other news, did you notice my Fiddle Leaf Fig (side note, Jeff had his mind blown last weekend when he realized that they weren't called "fiddly figs")? Last spring it caught a case of root rot. I think our cabin cleaners were watering it, and it didn't need to be watered. I trimmed the whole thing back to just the main trunk and repotted it. I really didn't think it had a chance, but then all summer it has just been going nuts! I've really enjoyed watching it make a comeback even if it still looks like its been through the ringer.
Shop The Cabin