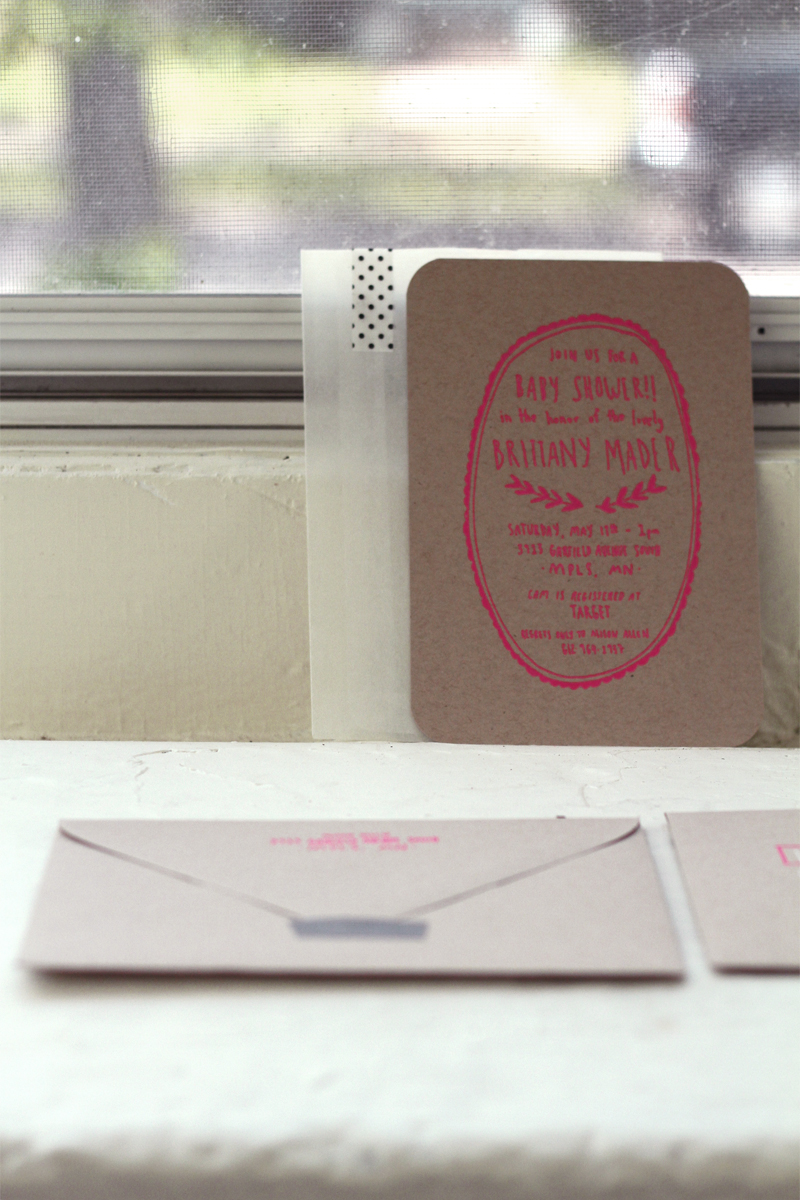 This weekend I cranked out some invitations for my friend Cam's baby shower that I will be hosting in May. I'm super happy with how they turned out. I was totally inspired by Shanna Murray's decal illustrations. I knew from the get go I wanted the party to involve a lot of handmade elements and I thought I'd start by penning the invitations in my own handwriting. Plus I had just ordered a bunch of washi tape for no other reason then to hoard polka-dots and stripes. It needed to be put to use.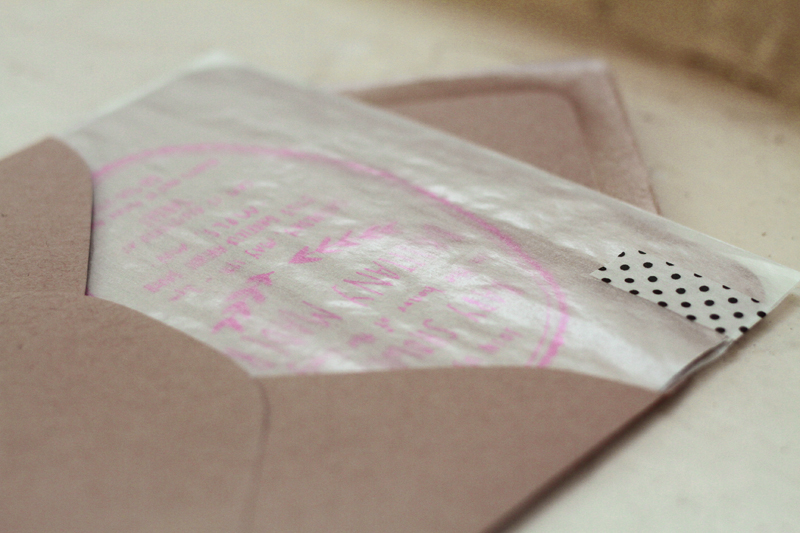 I pulled out my old gocco printer out and went to town. I'm getting pretty proficient with this printer, it used to terrify me. Mostly because the screens and bulbs were so expensive, but now I'm an old veteran. I've got mad gocco skillz.
I tucked the invites in an inner 5×7 glassine sleeve. I love making correspondence and I wanted these to feel special and delicate.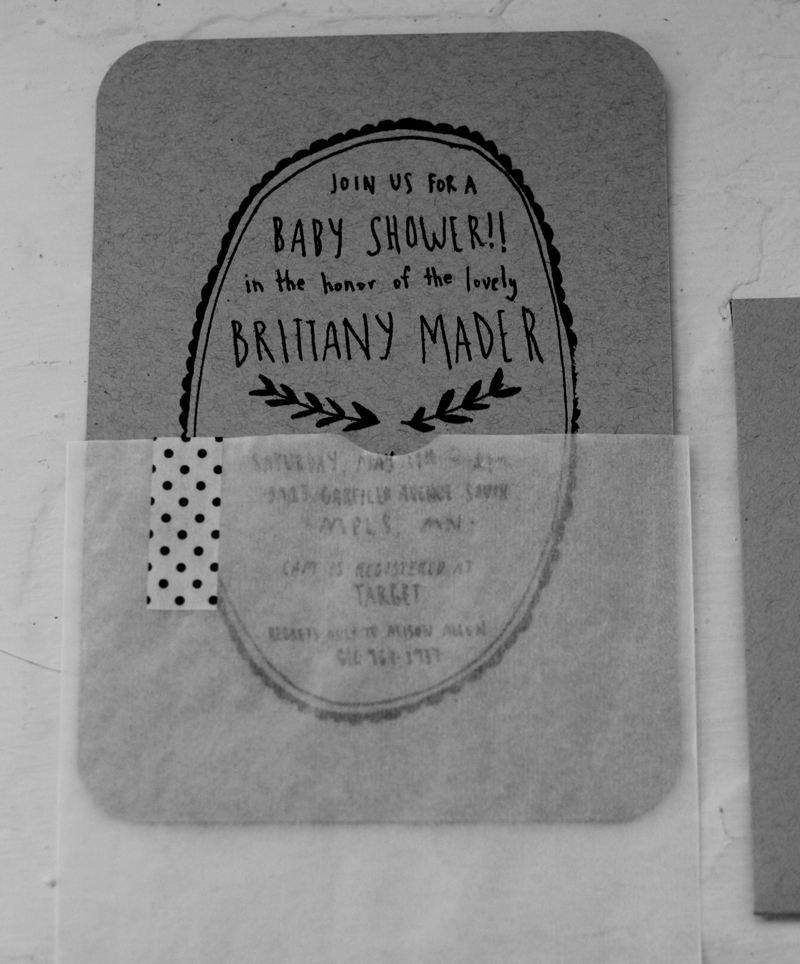 Can't get enough of the polka dots these days. I whole heartedly blame Annie Larson and Crystal Quinn.
I rounded the edges of the invite with a corner rounder. Do you have one of these? I highly recommend one, they make even the simplest correspondence seem special.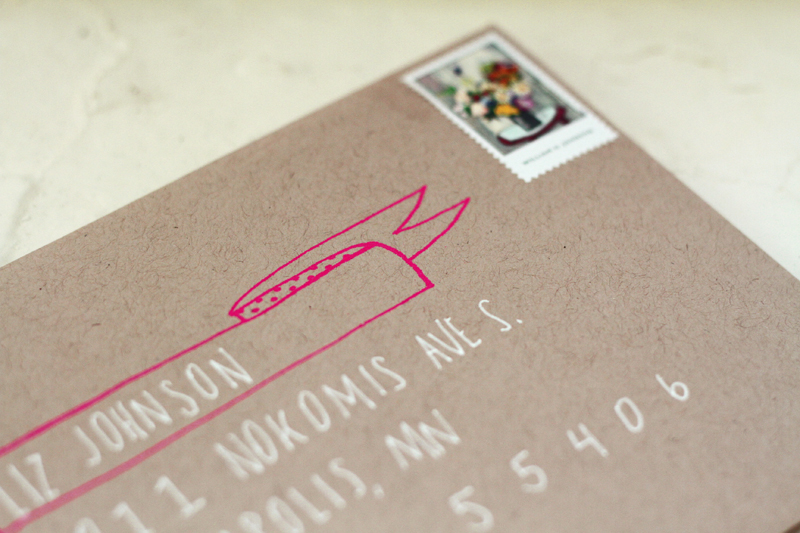 I also printed on the front of the front of the envelope with hot pink banner and then hand addressed all of them in white ink. I think this might be my favorite part.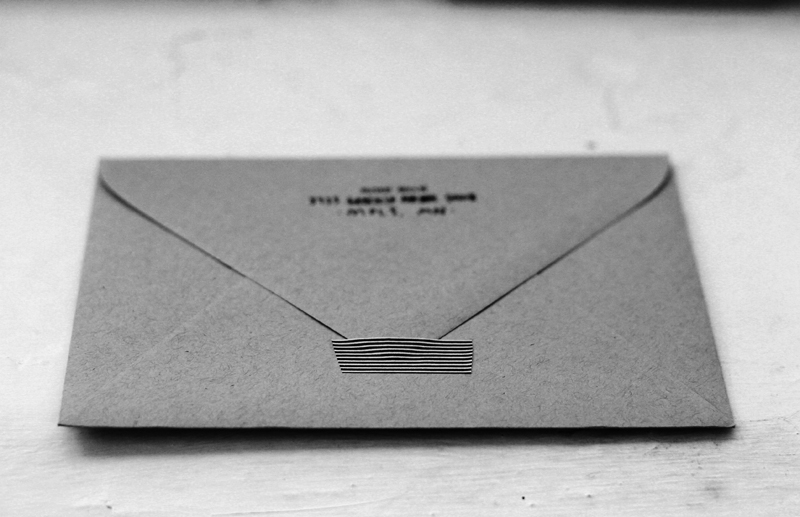 The back of the envelope, printed with return address and sealed tight with black and white striped washi tape.
Put a strip of washi tape on it. duh.