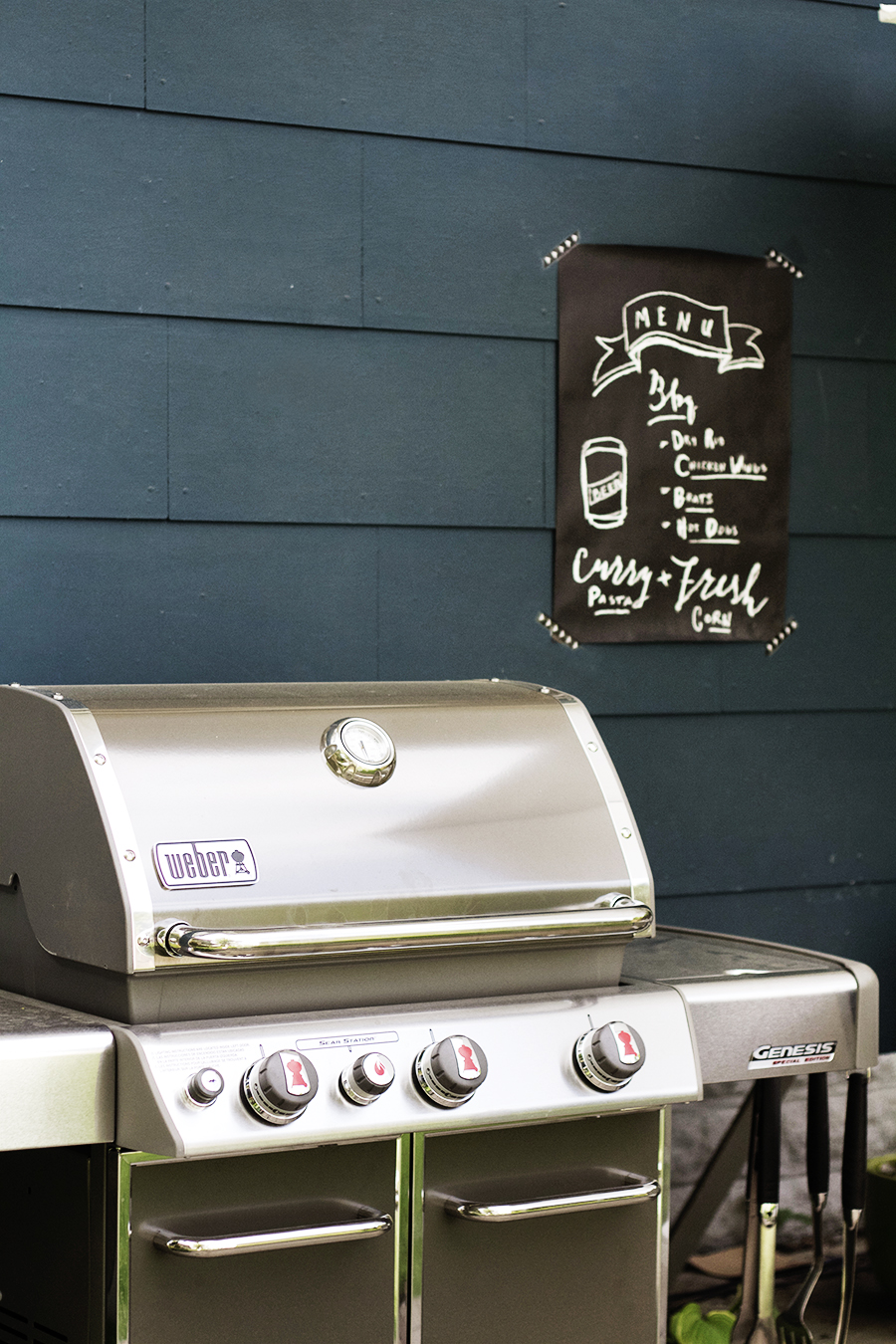 Hey guys! Did you know us Allens are the Kings and Queens of grilling and backyard parties, respectively? I'm sure you had no idea. Anyways, I know it's kinda cliche for dudes to be super into grilling and babes to be super into entertaining and throwing parties, and at our house we usually kind of pride ourselves on going against the gender role flow. But Jeff and I fall right into those stereotypes of grill master extraordinaire and hostess with the most-est, and we are damn good at it.
I gave Jeff a Weber grill for his first father's day present seven years ago. He had always been curious about grilling and it seemed like a really good 'dad' gift, so I thought, what the hell? He took to it right away! Jeff would be the first to tell you that he's not super proficient in the kitchen overall, but grilling looked good on him from the start. It was something I knew nothing about, so I couldn't boss him about it (I do do that sometimes. I'm a jerk, I know). He could learn on his own, and at his own pace. Which he did, very quickly and awesomely. He is for sure one of the best, if not thee best, grill master out of all of our friends. He loves it, he's proud of it, and it makes him happy.
I on the other hand, love a good party. Always have, always will. Things have changed a lot from the day of keg stands and party cups, but the general idea is still the same — relax and enjoy being with each other. Nowadays with everyone being all old and kidded-up, the key is to create cool vibes for both demographic sets: the kiddos and the oldos. Parents can't enjoy themselves if the kids are squabbling and bickering (as they do), so I always try to have a few small new activities set up for the little people. I know the adults don't need much, especially if the kids are happy, but I try and make it a little extra special — a tub full of beer on ice, some party lights, conversation seating and easy but fun serving pieces.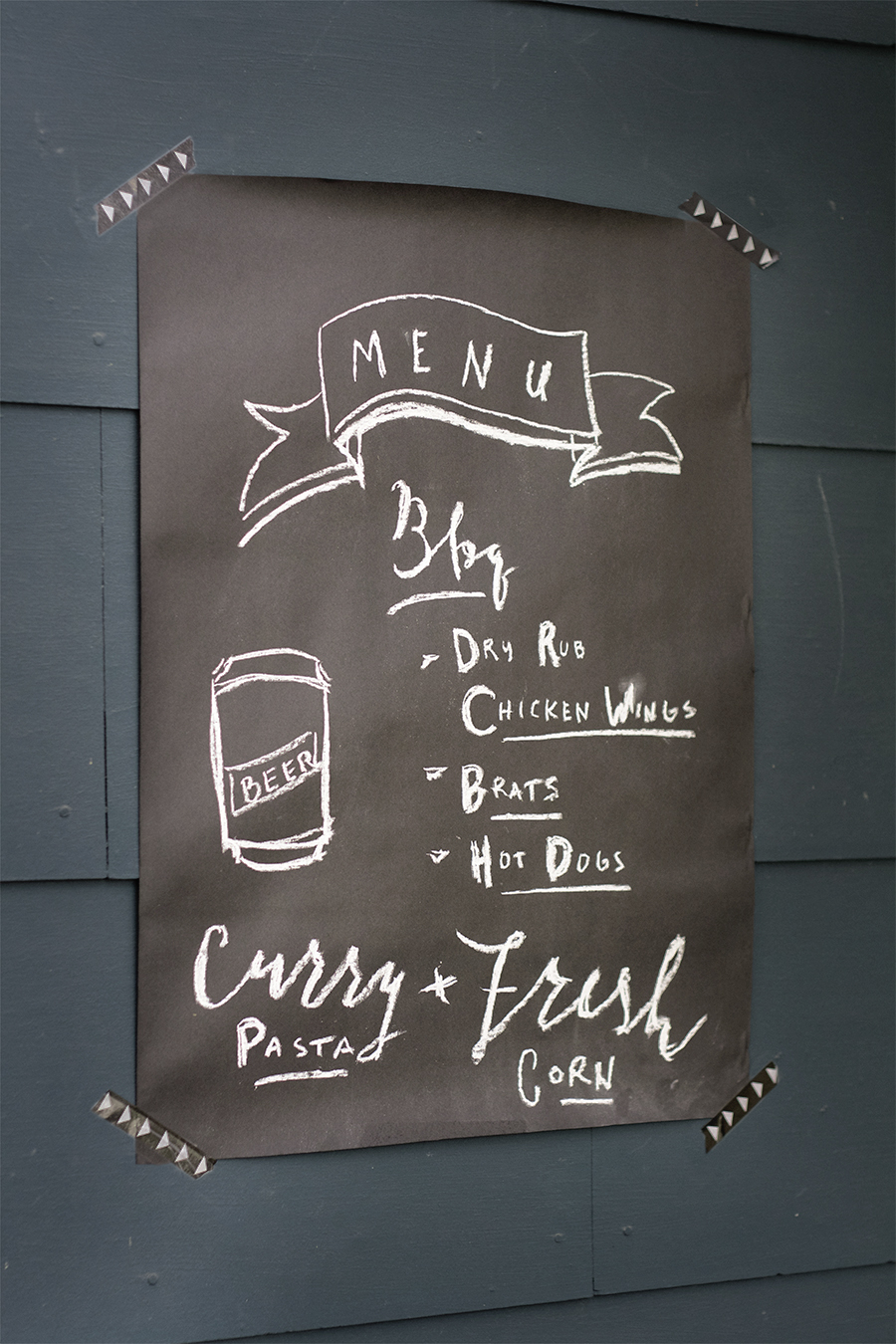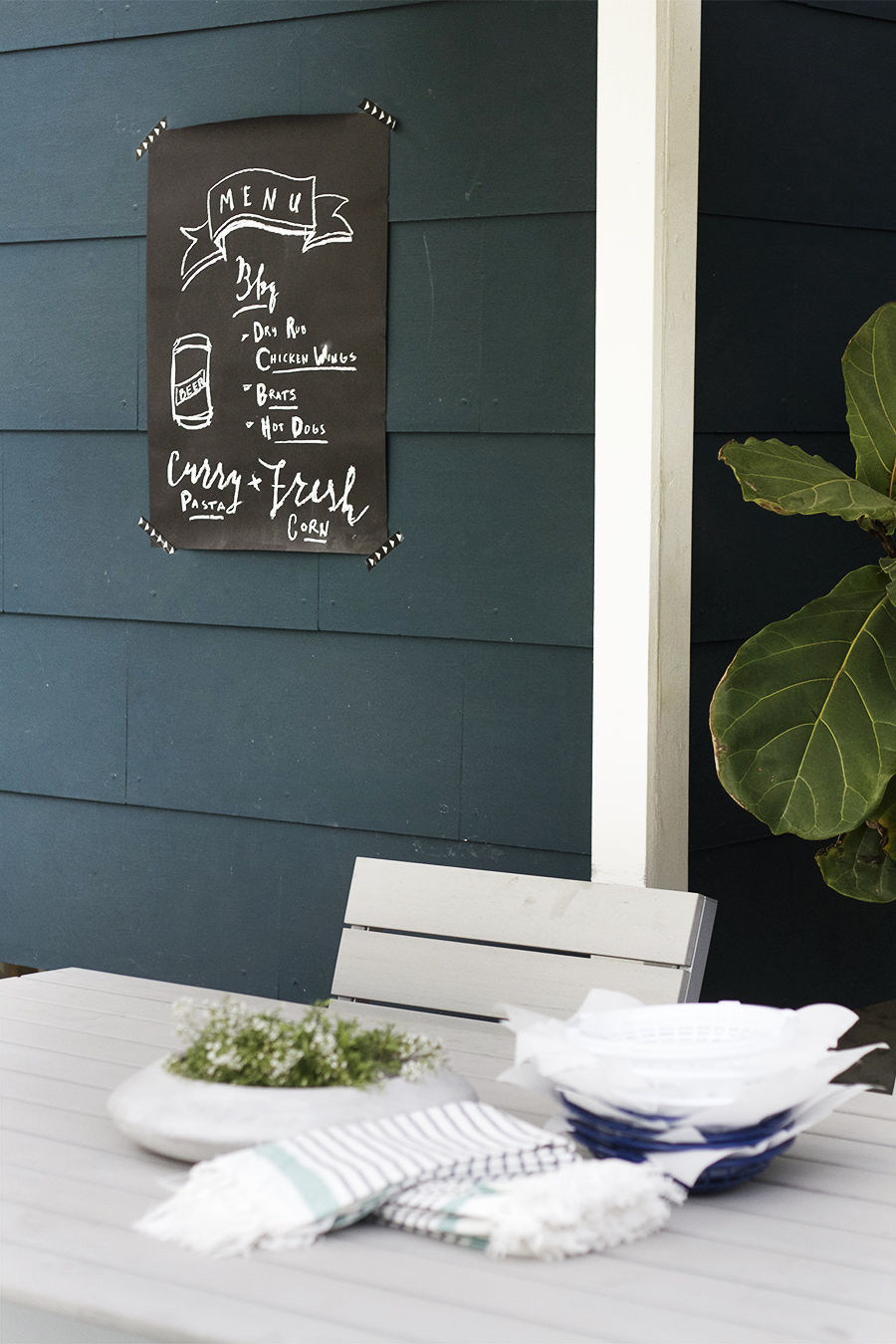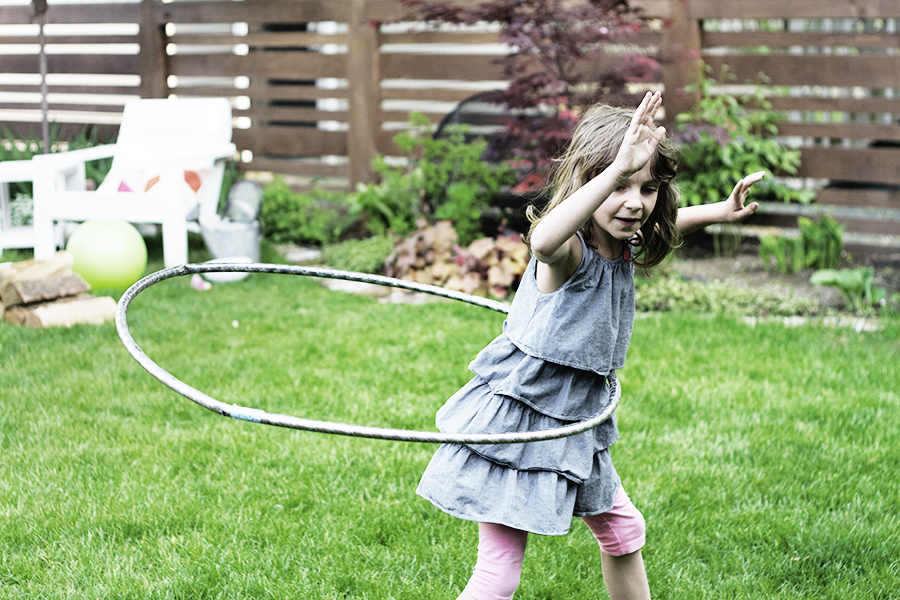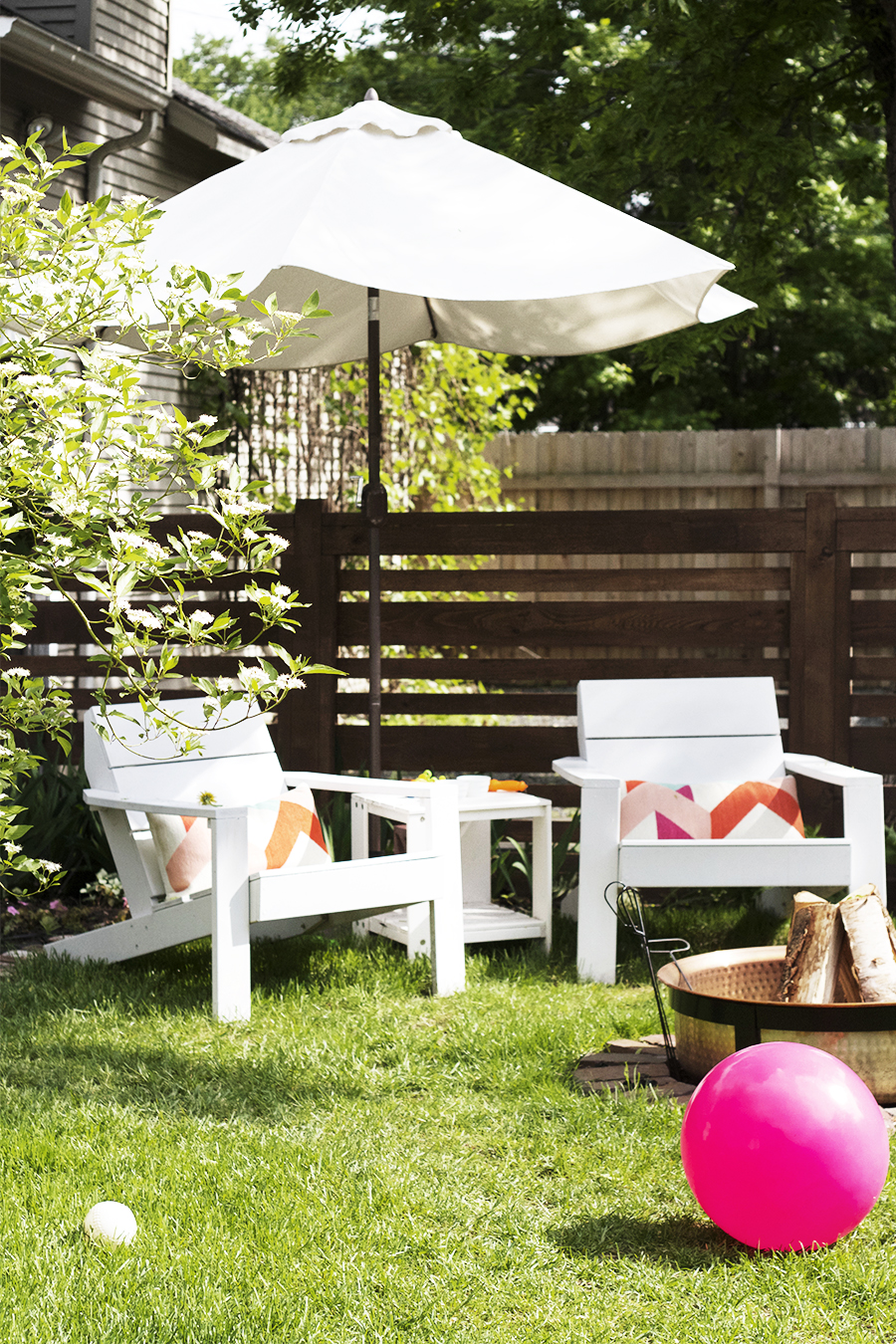 Zones are crucial to parties. You have to let your guests feel like they have multiple and distinctly different regions in which to hang. For us, it is especially important for us to have spaces that are kid friendly now that my friends and I have created all these small people. Think about what you want your backyard or outdoor space to do for you, how do you want it to operate? If you have a small patio space, you might want to invest in some nice lounge furniture instead of a dining table. If you have kids, make sure you have tons of yard games on hand and spaces dedicated for them to play them in. If you just want to chill and read a book (kind of a Party Foul to be honest, but we'll allow it), set up a hammock and make it cozy with comfy pillows. Ace put together a list of really useful tips on creating outdoor spaces that are even more in depth, highly recco if you're in need of some solid advice.
For us, the main Zone in our back yard tends to be the patio table and grill region. The dudes hang together and shoot the bull while tending to the grill, the girls hang at the table and sip some champagne (like the housewives do), and the kids run around the backyard. The hammock has turned into a swing set of sorts, and the kids love to climb all over it when they get together. Let's not forget the fire pit area, which everyone tends to gather at after we scarf a delish meal. Lots of times we follow it up with s'mores for the kiddos, and very funny jokes for the grown ups. We keep two Adirondack style chairs out by the fire pit, but I have a large stash of folding lawn chairs that I can pull out at a moments notice.
For this B(log)BQ, I set out lots of fun toys (aka distractions) for the kids. I find that the dollar section at big box stores can offer up a lot of good, fun, cheap toys, and I tend to stock up. I was able to score a few badminton sets, sunglasses and bubbles – kids eat this stuff up. All were a hit, and the kids played for hours. It was a hot sunny day, one of the first this season, and I made sure to shade sunny areas with umbrellas. Umbrellas are also something I have a cache of. End of seasons sales offer good deals for umbrellas and stands, and they make a great backdrop for social party zones. Color palette is crucial, even when you're just in the backyard. I try and get pillows, napkins and even bouncy balls to tie into a specific color story. This year the backyard is sporting bright magenta, orange, and turquoise colors paired with lots of metallic copper pieces. When in doubt, I go white – always have a neutral you can depend on!

Gardens and flowers make a great backdrop for outdoor parties, but you don't have to have a green thumb to throw a killer party. Add some hanging baskets to your outdoor space, and keep the lawn maintained and mowed. I'm one of those crazy people that mow once ever 4-5 days. We have an electric mower for our small backyard, it takes ten minutes and it keeps the backyard looking sharp. When I have extra time I use my edger to make it look real good. Its one of those extra touches that goes a long way. We always have the party lights up, they are a permanent installation in our backyard. They're the perfect amount of ambiance. We recently upgraded to some real deal cafe style lights. The other globe lights could be a little overpowering at times, and I didn't want to have a plane accidentally mistake the yard for a landing strip. These new lights are spaced a bit further apart and give off a warm glow, they're not as bright as the globes and it looks pro-fesh.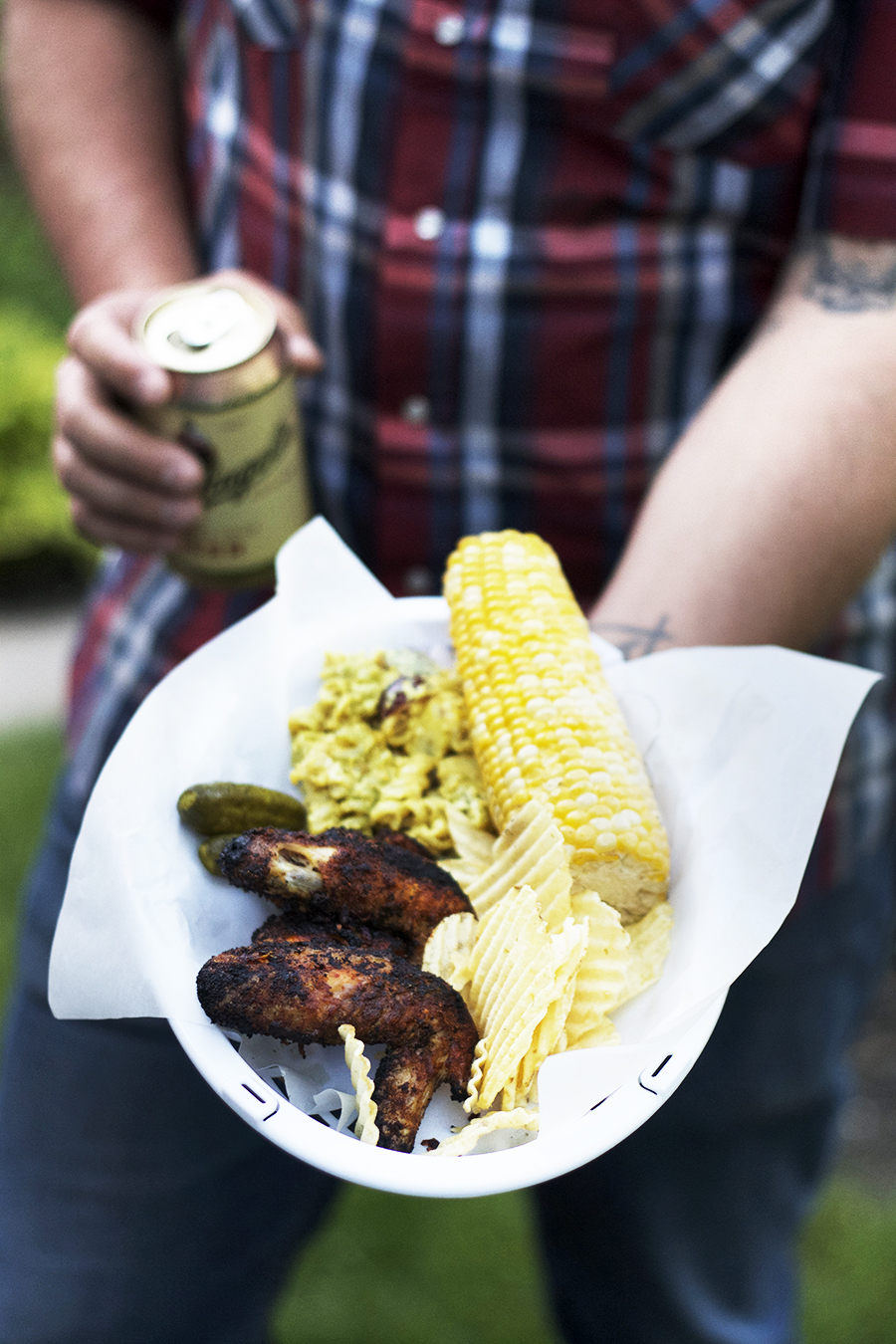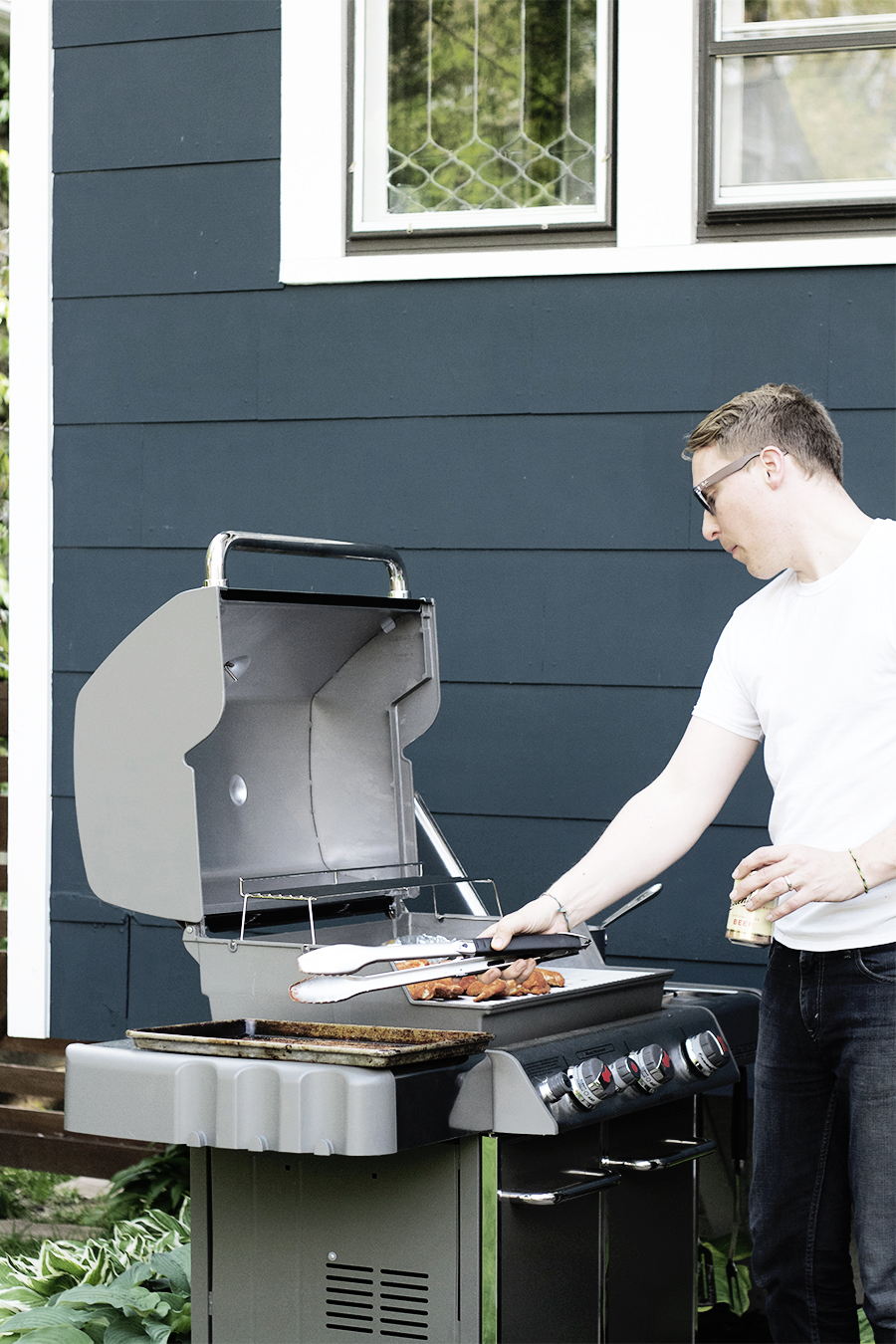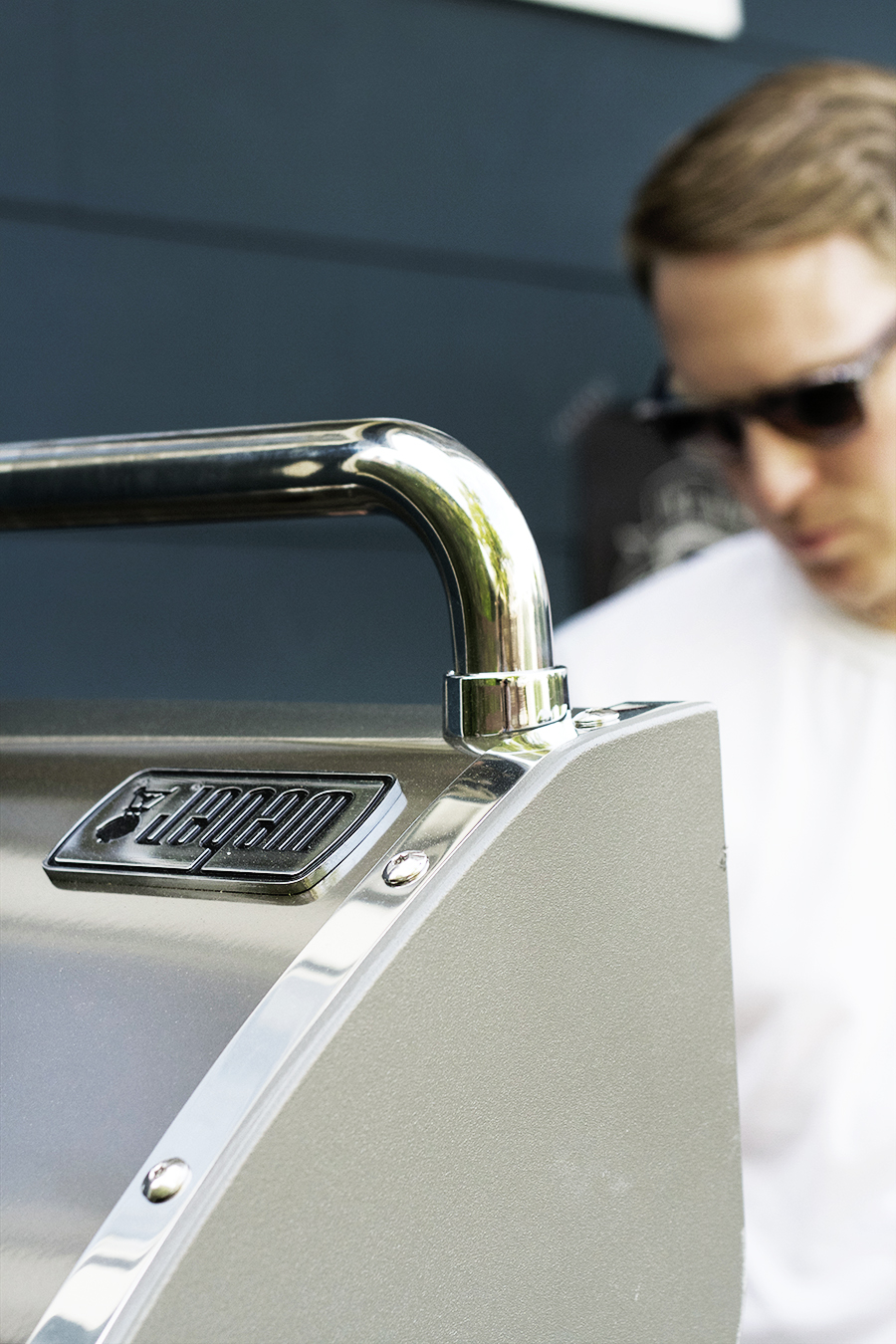 So when Ace Hardware asked me if I could share with you guys how we throw a BBQ while at the same time showing off this Weber Genesis Grill, and all of it's cool features, I was like "oh heck yes we can".
We love our backyard, and as all good Minnesotans do, we want to soak up every last moment of summer outdoor time. That means outdoor cooking. I'm gonna throw it out there and say that we host some sort of backyard hang sesh at least twice a month in the summer, and it almost always involves grilling. Having a gas grill or even a hybrid propane-start charcoal grill makes for easy grilling. We keep a stash of dogs and brats on hand, but we venture into all sorts of different grill territory. With our CSA in the summer we grill lots of veggies and fixings for tacos. On Friday nights we grill chops and 'taters. And in the late summers we'll try our hand at deep frying french fries (from our garden) while hamburgers grill on the grateand buns toast on the upper warming rack.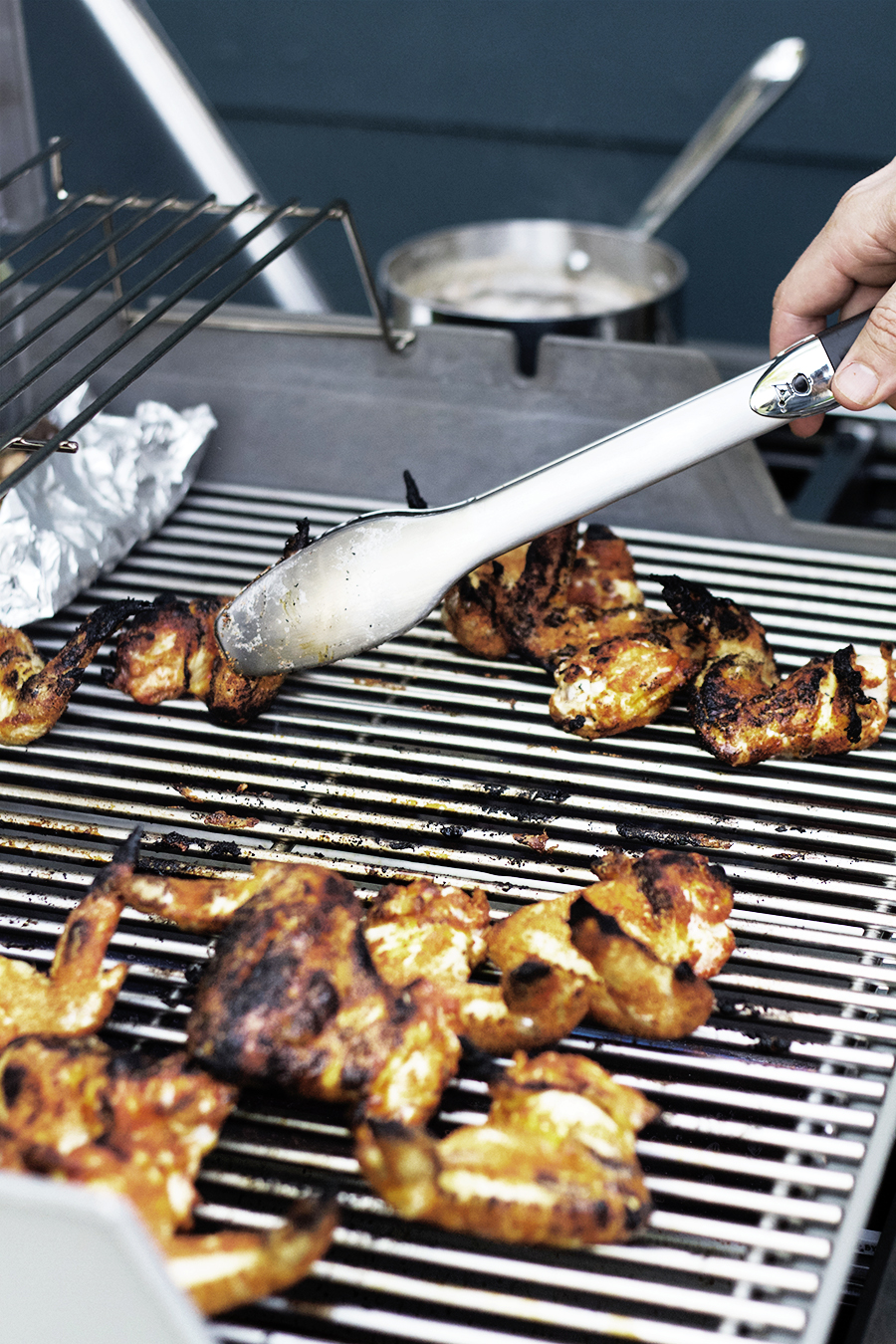 Can we talk about this grill for a sec? Jeff is a charcoal purist, and was a bit timid about trying a gas grill. It didn't take long for him to be wooed by this baby. To make him feel a bit more at home I picked up some hickory chips so that he could add the smokey flavor we all love to the foodz he was grilling. It worked well, and it made the backyard smell pretty damn good. The chef de cusine grilled for us his own secret dry rub wings, corn, beer soaked brats and 'dawgz for the kiddos. You guys, the side burner! This is one thing I'm really sold on is the side burner, Jeff boiled the brats, in beer, outside! There is so much possibility for this, like corn on the cobs or deep fried french fries, or even steamed veggies. I love it. Also, there is tons of room on this grill. It would be hard to believe you'd have to make meals in batches (which is a problem we would run into all the time on our charcoal grill). I don't think our old Weber Performer charcoal grill will be going anywhere soon, but now we totally understand all the benefits this Genesis adds to our BBQ game.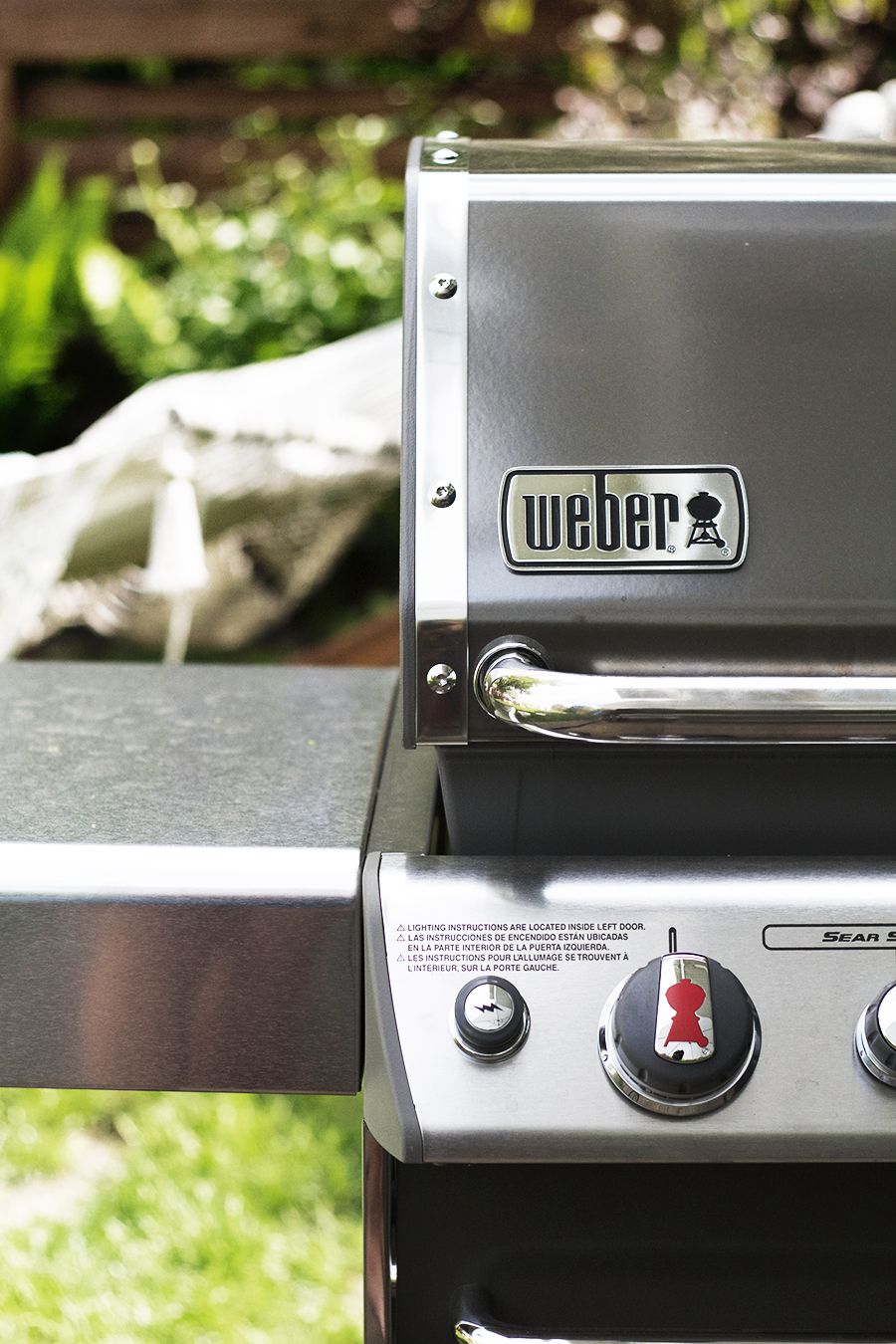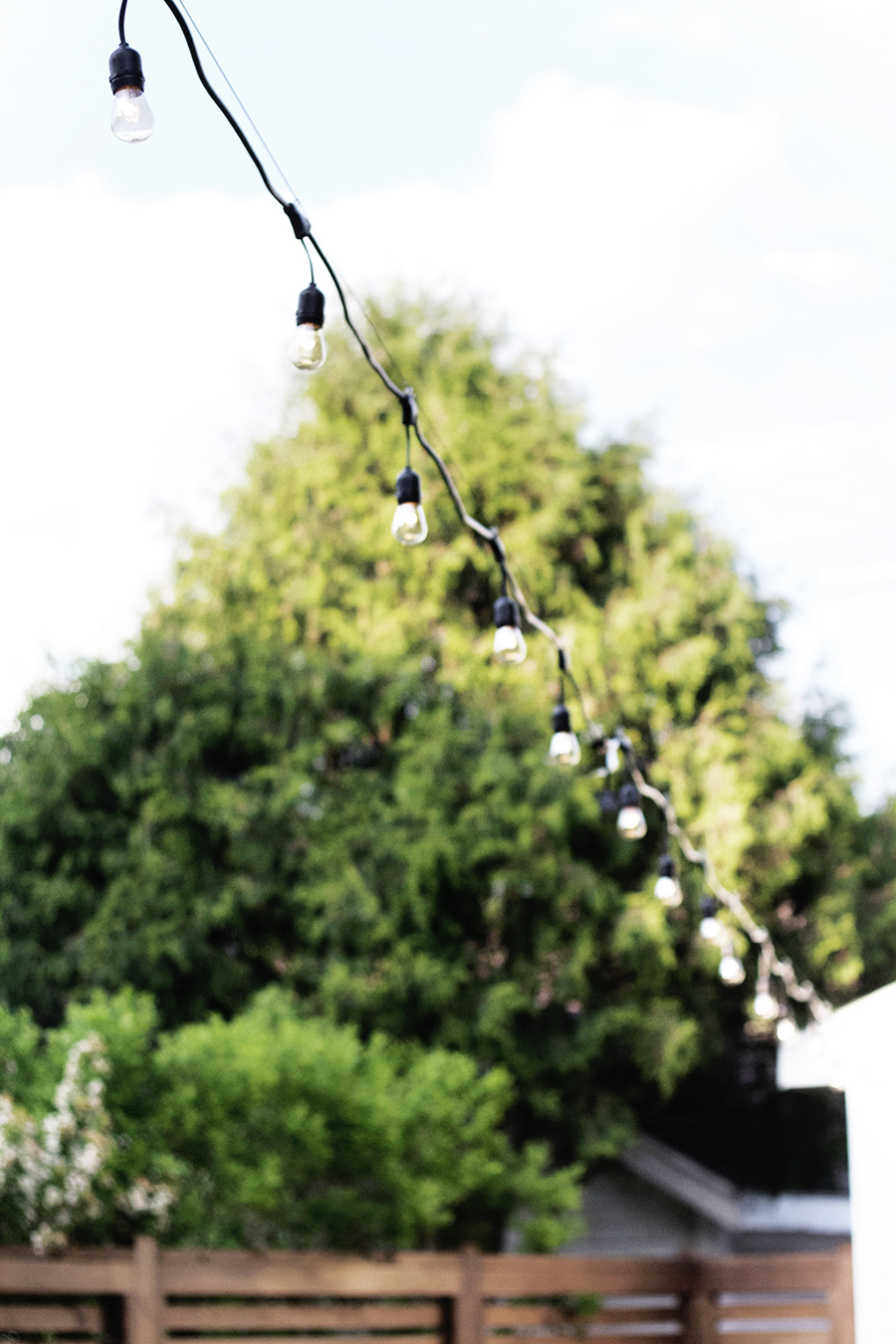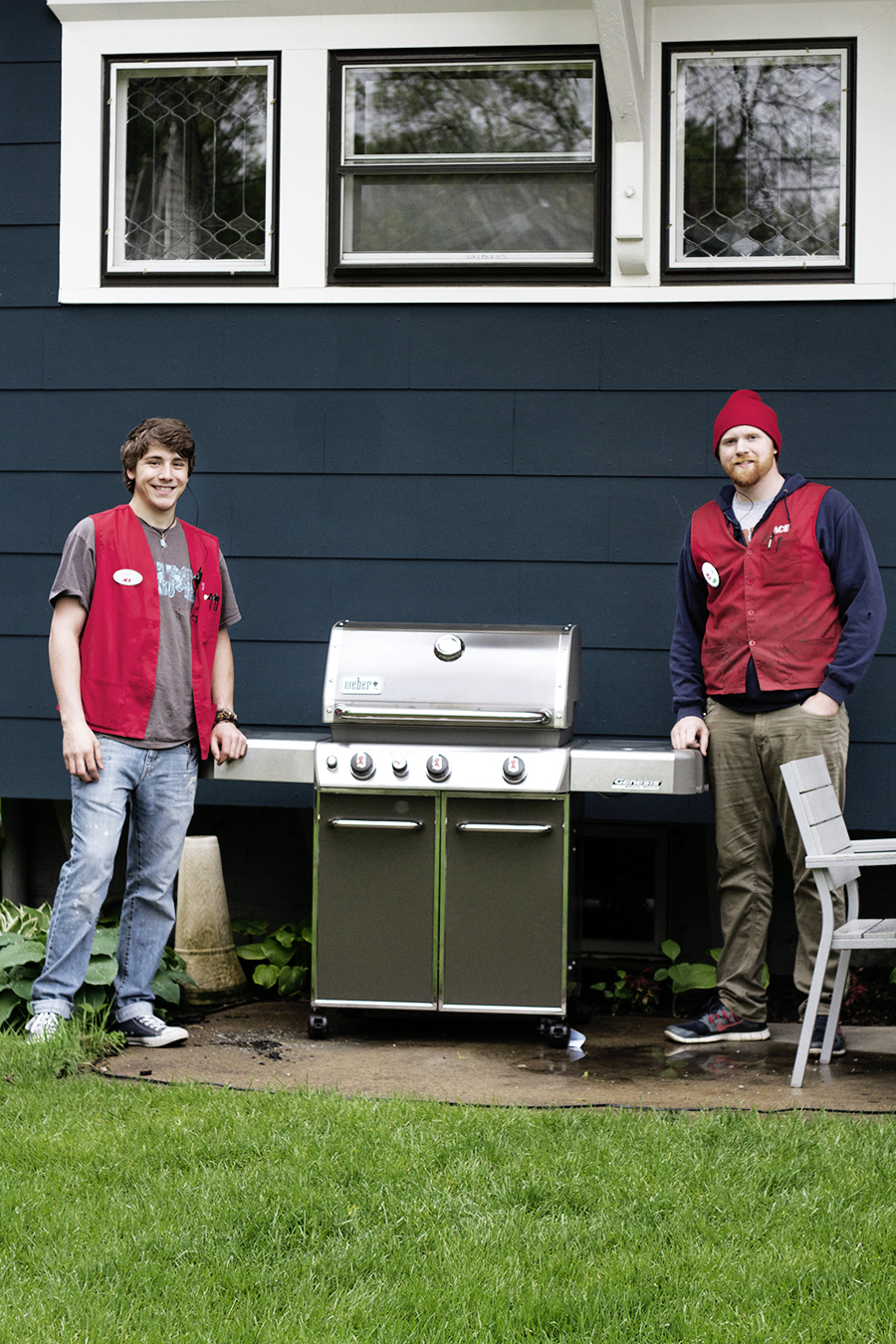 This is my squad from
Ace
! Seriously, I love all the people that work at my local
Ace
and it was a treat to have them come to my home and deliver this grill! They even kept their ear pieces in so that they could help out on the floor while away from the store — aren't they the best? They had the entire grill assembled and ready to go. It only took a minute for them to unload this beast, and put it into position on my patio. Thanks so much, dudes!
So, is your backyard barbeque ready? Ace wants to help you get it ready by offering free assembly and delivery on ALL the hottest names in grills $399 and up, starting this Wednesday, May 25th and ending on Monday, May 30th! Also, those cool people over at Ace are giving me a $350 Ace gift card to give to one of you lucky readers to help you get from grill-less to good-to-grill! To enter, leave a comment below letting me know what your favorite style of Weber grill is, and follow me on Instagram. Contest ends June 4th at midnight.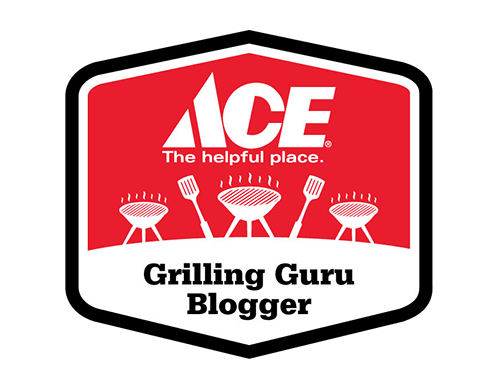 Ace Hardware
has provided me with the products used within this project. I was also compensated for my time and this blog post. All opinions and positions expressed here are my own and do not necessarily reflect those of Ace Hardware.
Thanks a biznillion, Ace!