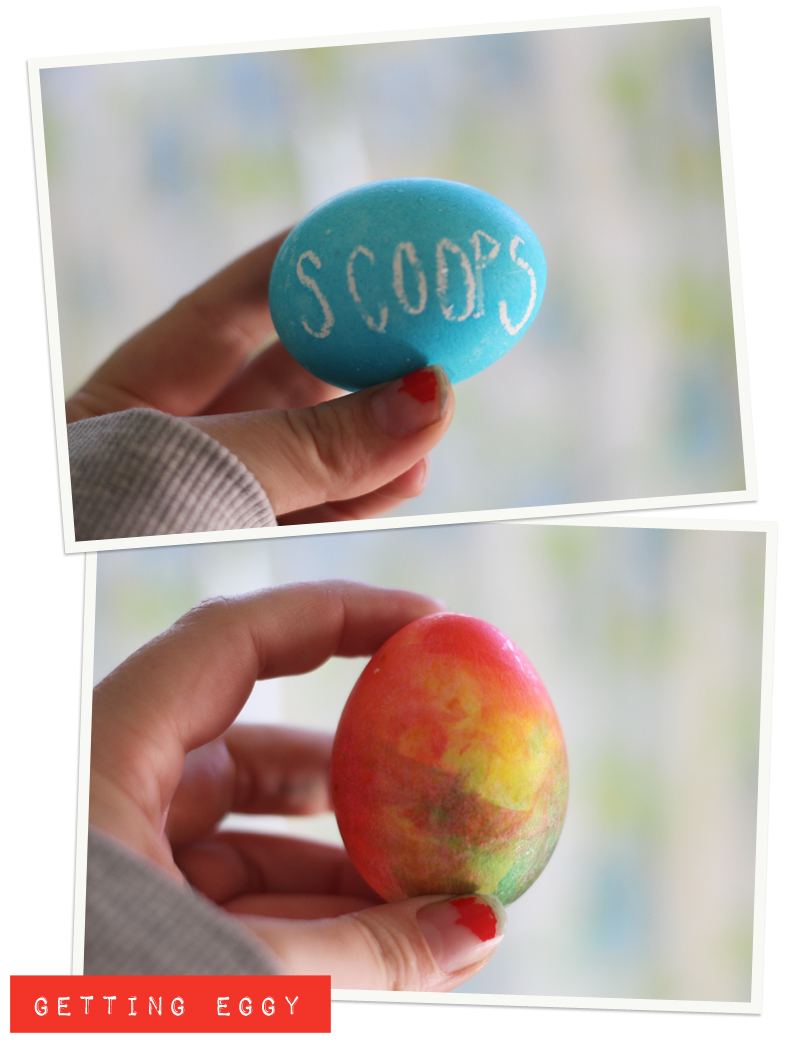 Me and the kid folk made Easter Eggs yesterday. "Wahoo!" as Finn would say.
For me, it was more stressful than fun. After the kids quickly spilt two dye cups I was about to lose my mind. But, it happens, and I tried to stay cool.
We did try some awesome new techniques this year including tie dye and masking off patterns. Martha has about 101 different ways to dye eggs on her site, and I also found a cool resource via Small for Big. You should check them out if you haven't got your Easter egg on yet.
Anybody else know of any super cool egg dying techniques or, better yet, amazing deviled egg recipes?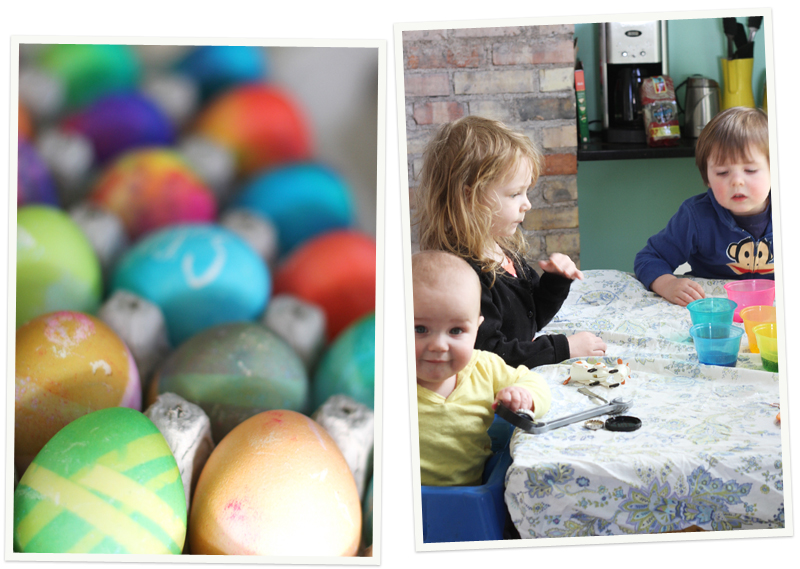 I'm not super huge on Easter, but decorating eggs is pretty fun. Finn asked about hiding the eggs this year because he had remembered searching for them last year. I started going on about how the Easter bunny was going to come and hide them, but he just looked at me all confused. I couldn't go on with the ridiculous story anymore it so I just told him: "Actually Dad and I just hide them. It's a fun game. It's like hide and seek but with eggs." I'll never give up Santa but I guess I can't pull off the Easter bunny.
CREDIT ◊◊ Photo template from Pugly Pixel