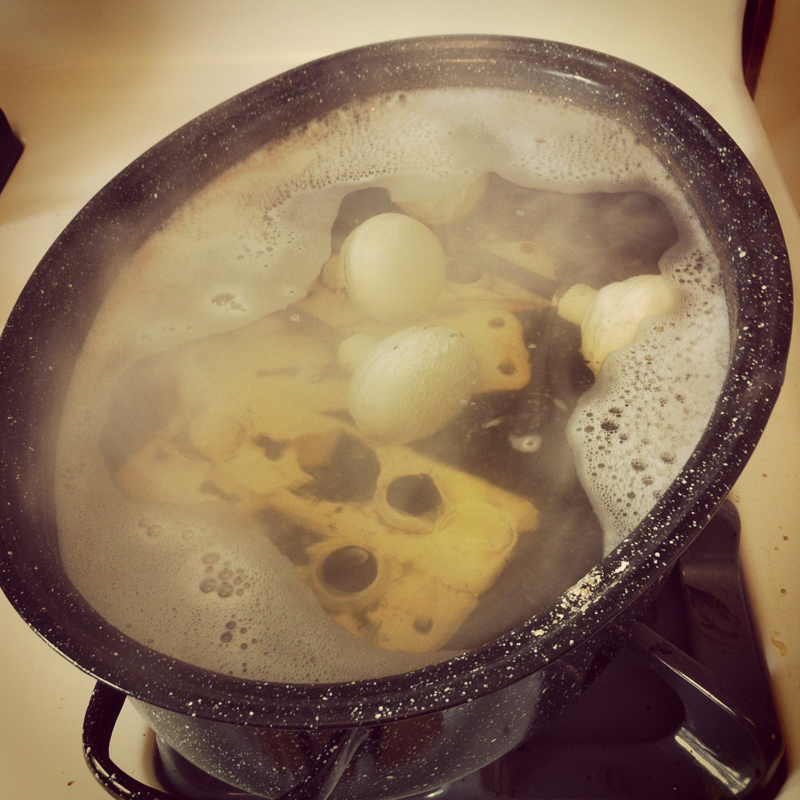 This ain't my first rodeo. Before last week I had only attempted stripping 1 set of door hardware in my upstairs bedroom. The first time I stripped the hardware it was H-A-R-D. I have no idea why it was so difficult, maybe it was because it was my first time, but I wasn't very successful with it.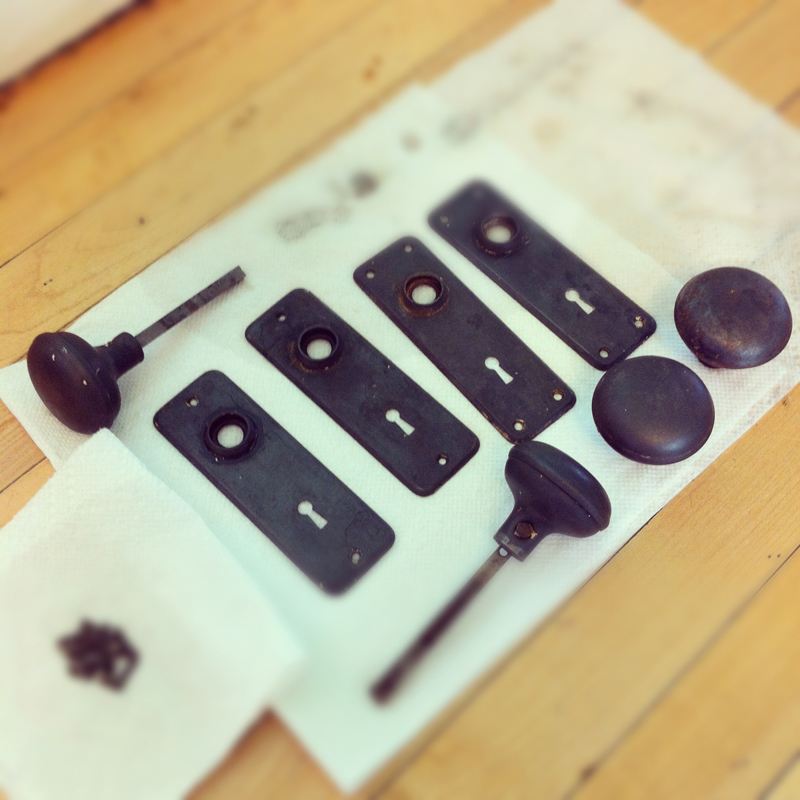 Last week I went ahead and removed the other two sets of painted hardware from my bedroom. The paint came off easily this time, no problemo. All I did was add the hardware to a pot of simmering water and a little dish soap. I let the soak for two hours. E-A-S-Y!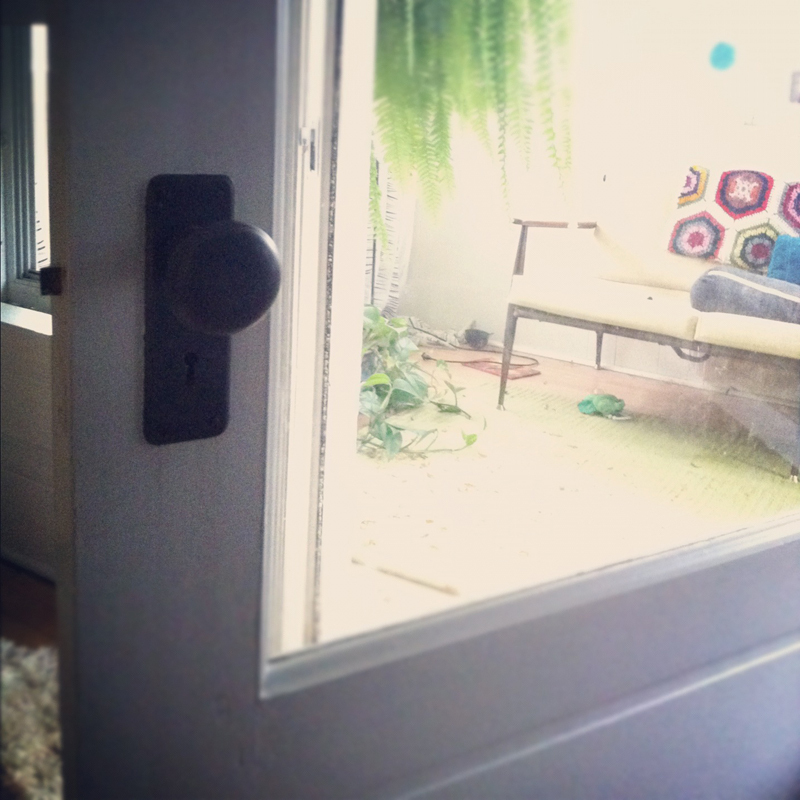 Once I removed the hardware from their luxurious make-shift-hot-tub I ran them under hot water, and guess what? 3 layers of paint just slid right off. Last time I had to scrub and scrub and scrub, and this time it was no problem. I had to do a little digging in the grooves but that was it. By mid-afternoon they were back on my doors and looking fine. It was no thang.
Someday, I will do the knobs in the kids bedrooms too, but for now I'm pretty happy with myself for restoring these guys in an afternoon.