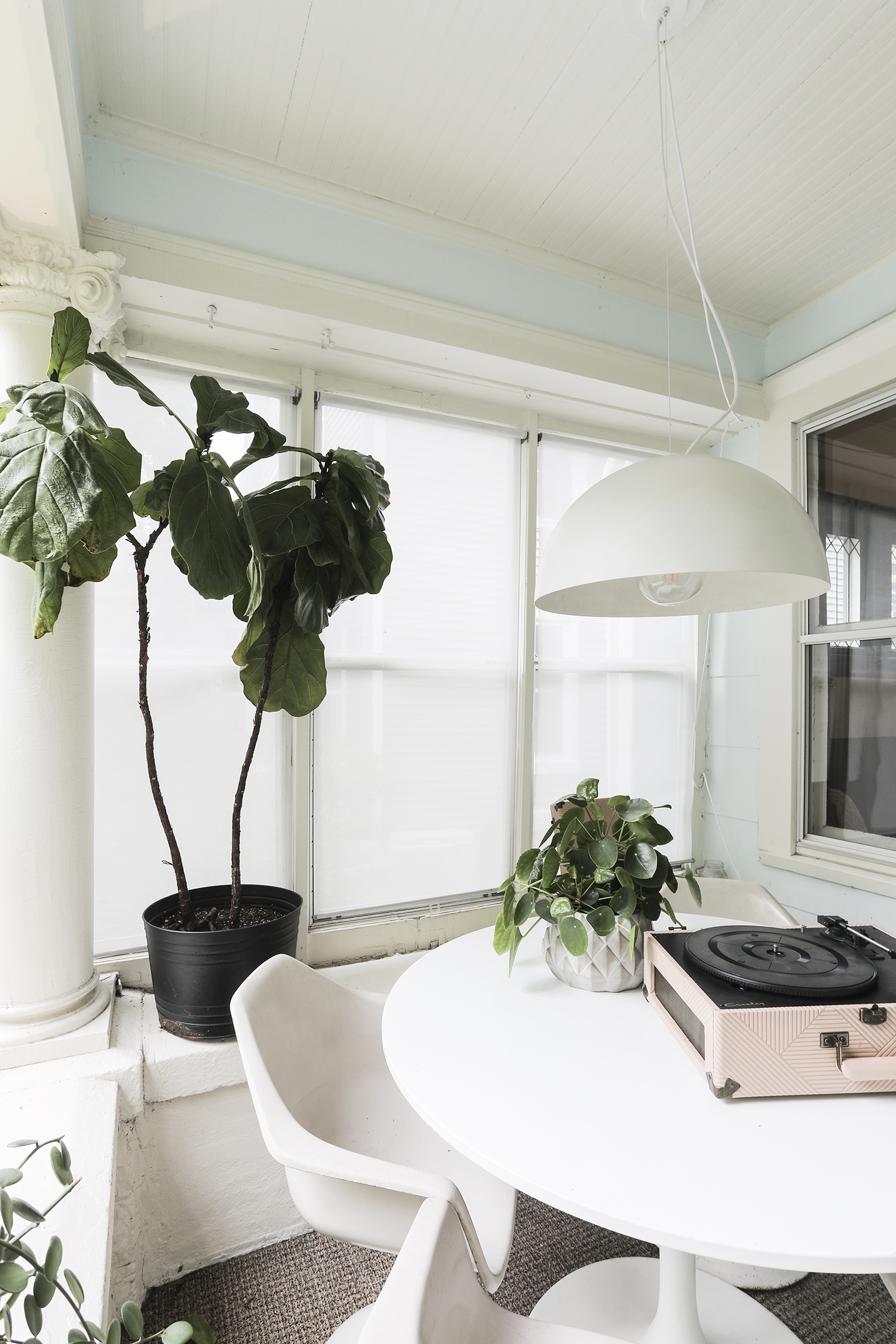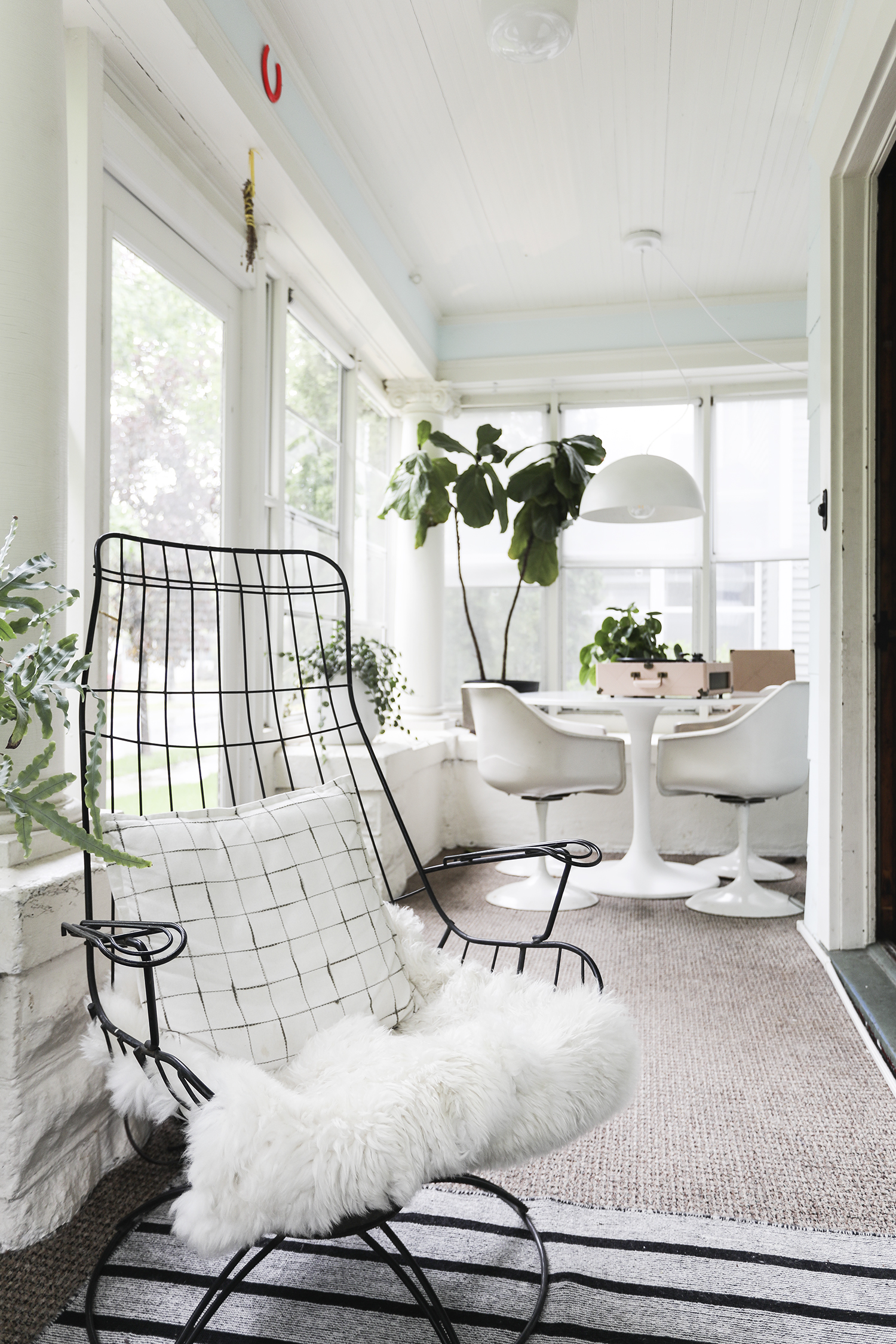 Sometimes you see a coooool light fixture and then you come to find out it's hardwired and the space you envisioned it for does not have an electric box for a hardwired installation. Bummer, right? That happens to me a lot, and with the bits of electrical light fixture knowledge I have acquired over the last few years I now have an easy solution I'd like to share with ya. You can transform a hardwired pendant or sconce and turn it into a plugin style fixture sooooo very easily. I recently purchased a new light for our front porch and I wanted to hang it above the small dining table we have in the corner. The space had been begging for a light to help ground the table, and I wasn't going to let this super cute hardwired pendant ruin my plans of illuminating this corner.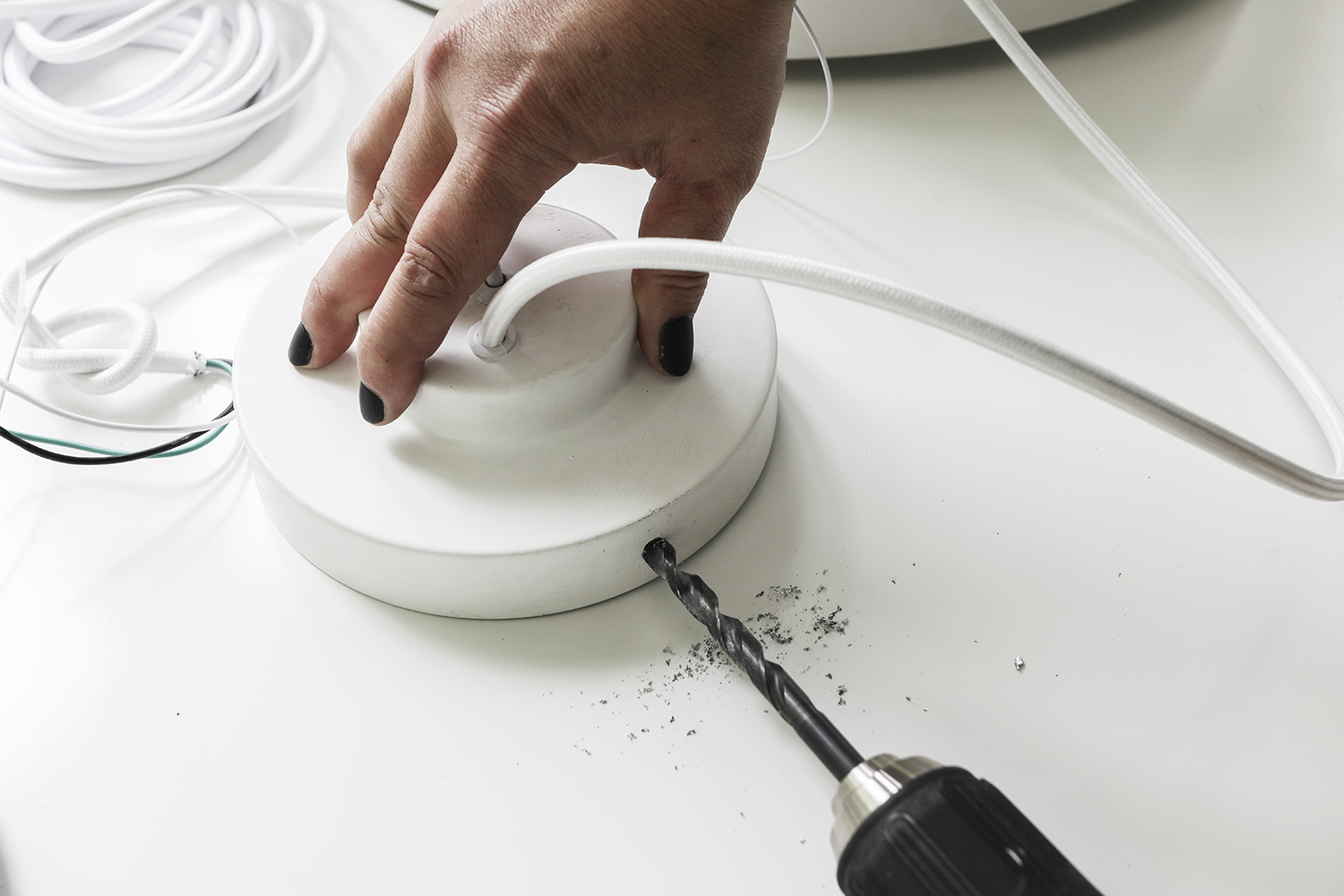 1
Use a 3/8 drill bit (for metal applications) to drill a hole through the canopy of the pendant.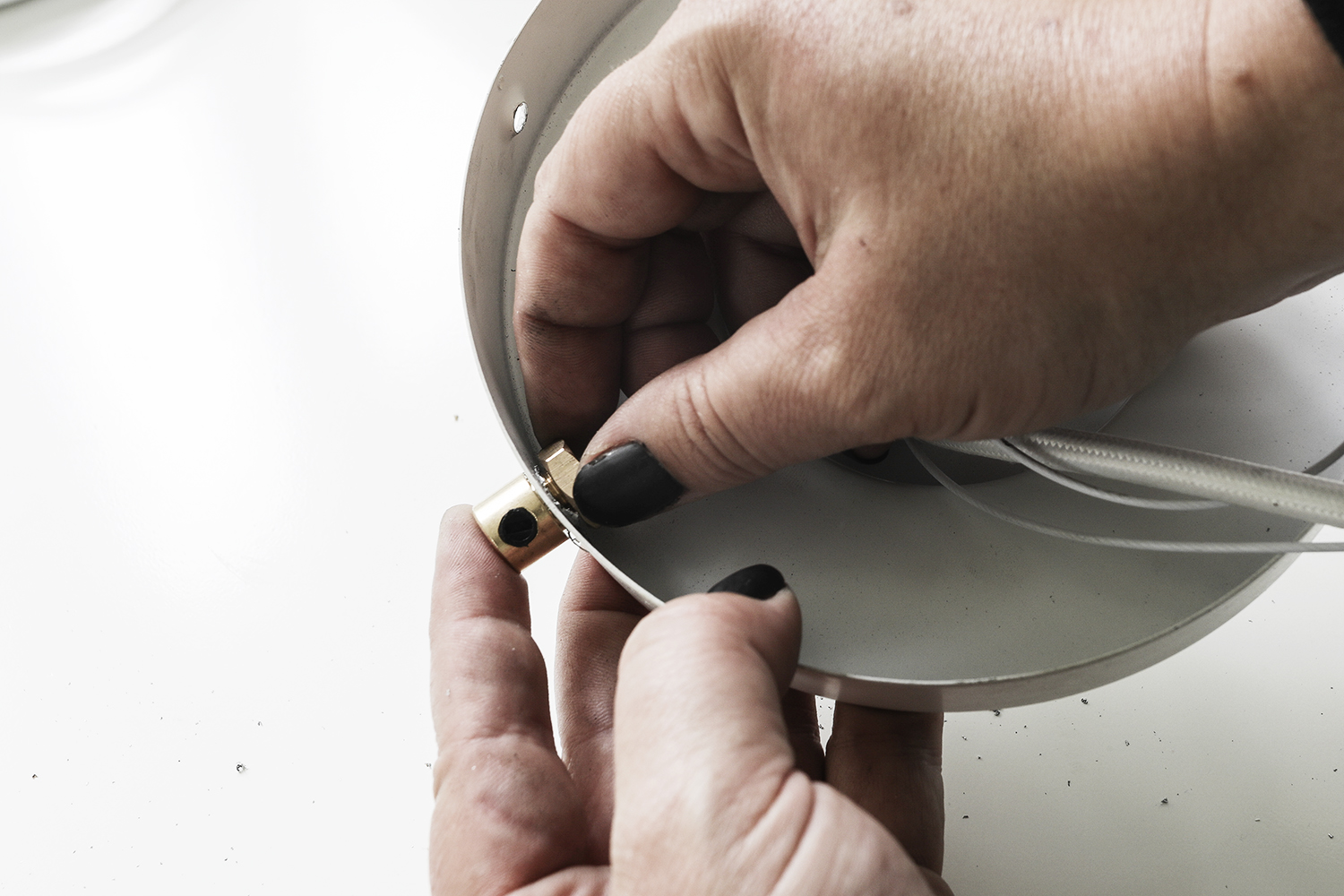 2
People, it is so important to use a strain relief! The strain relief takes the strain (aka weight) of the cord off the wires splice inside the canopy. In this case it also protects the cord from fraying on the sharp metal edges of the newly drilled hole on the canopy.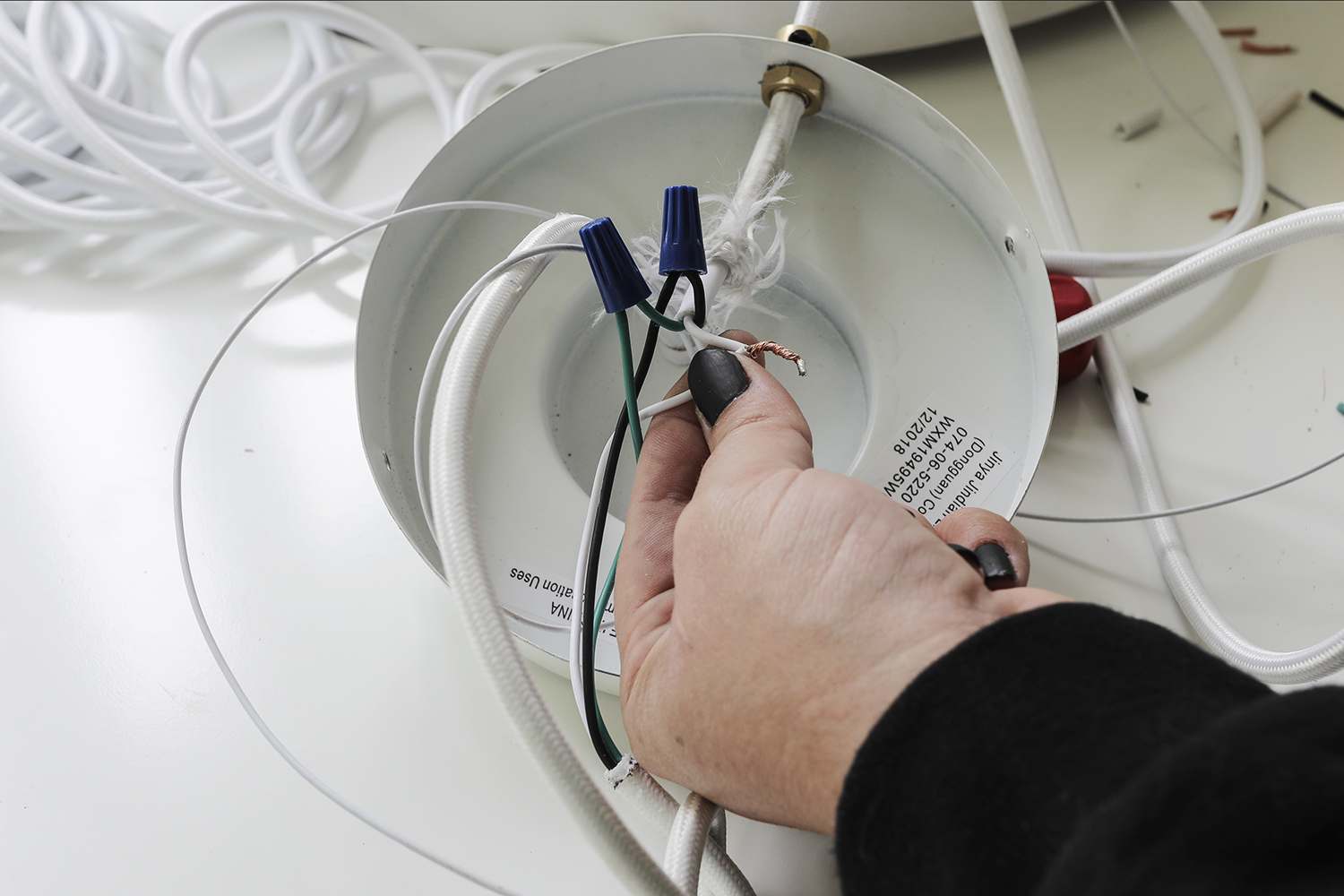 3
Fish the cord through the strain relief and splice together wires with wire nuts. Black to black (hot), white to white (neutral) and green to green (ground).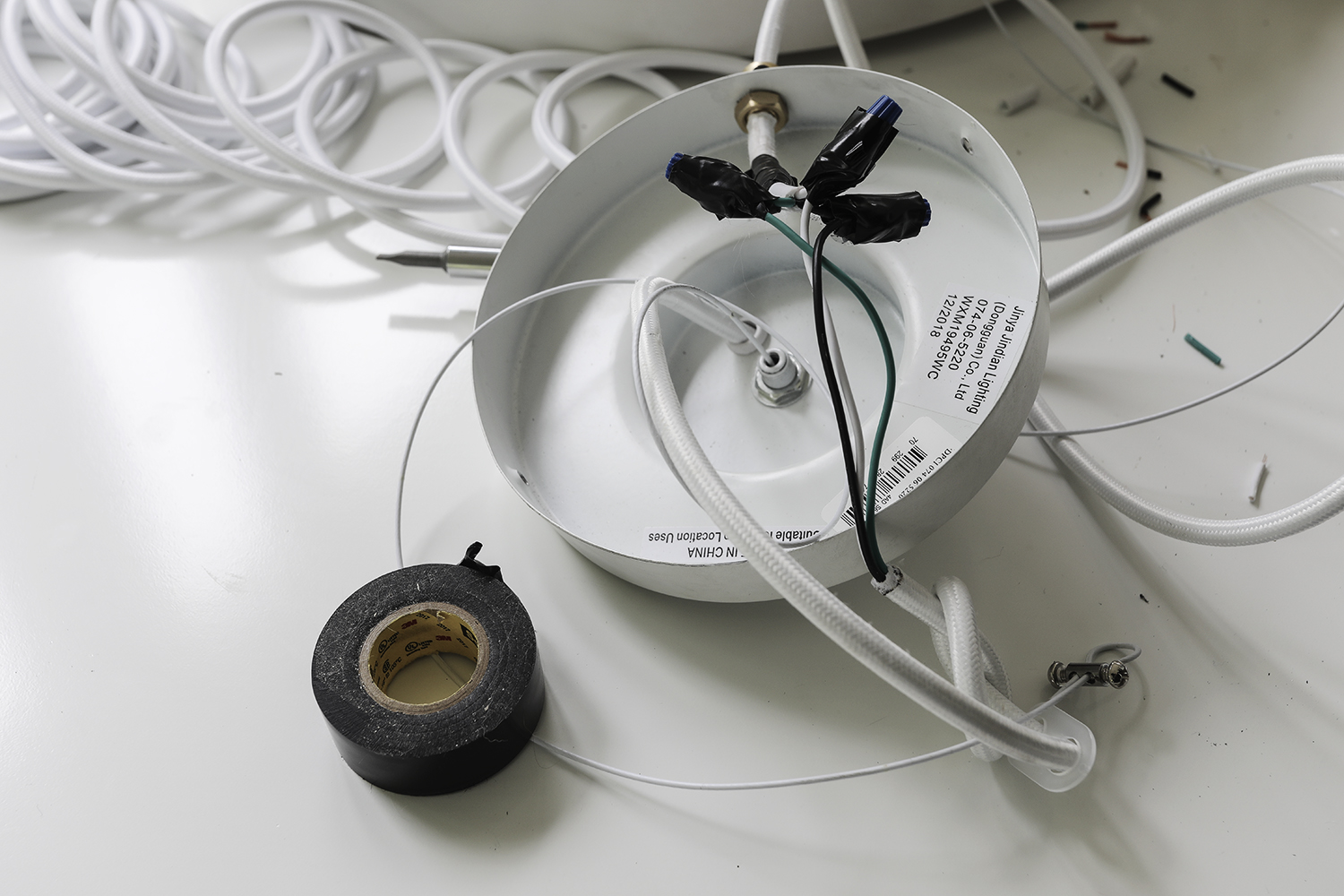 4
Don't be a dummy. Use electrical tape to ensure a solid connection and to protect your wires. Wrap each nut with tape.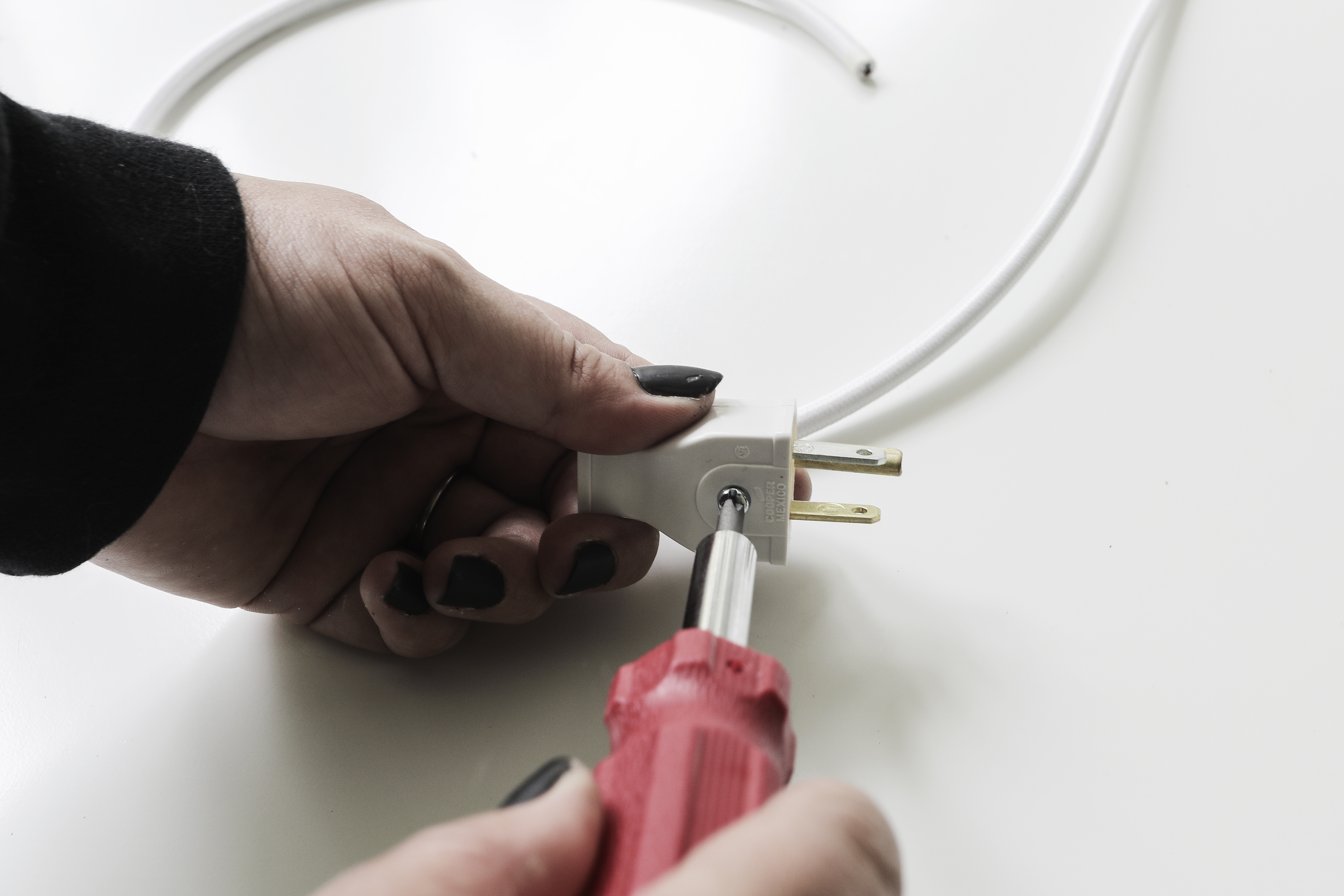 5
Adding a grounded plug to the light fixture is nearly as easy as adding the cord. Loosen the screw and remove the outer sheath of the plug.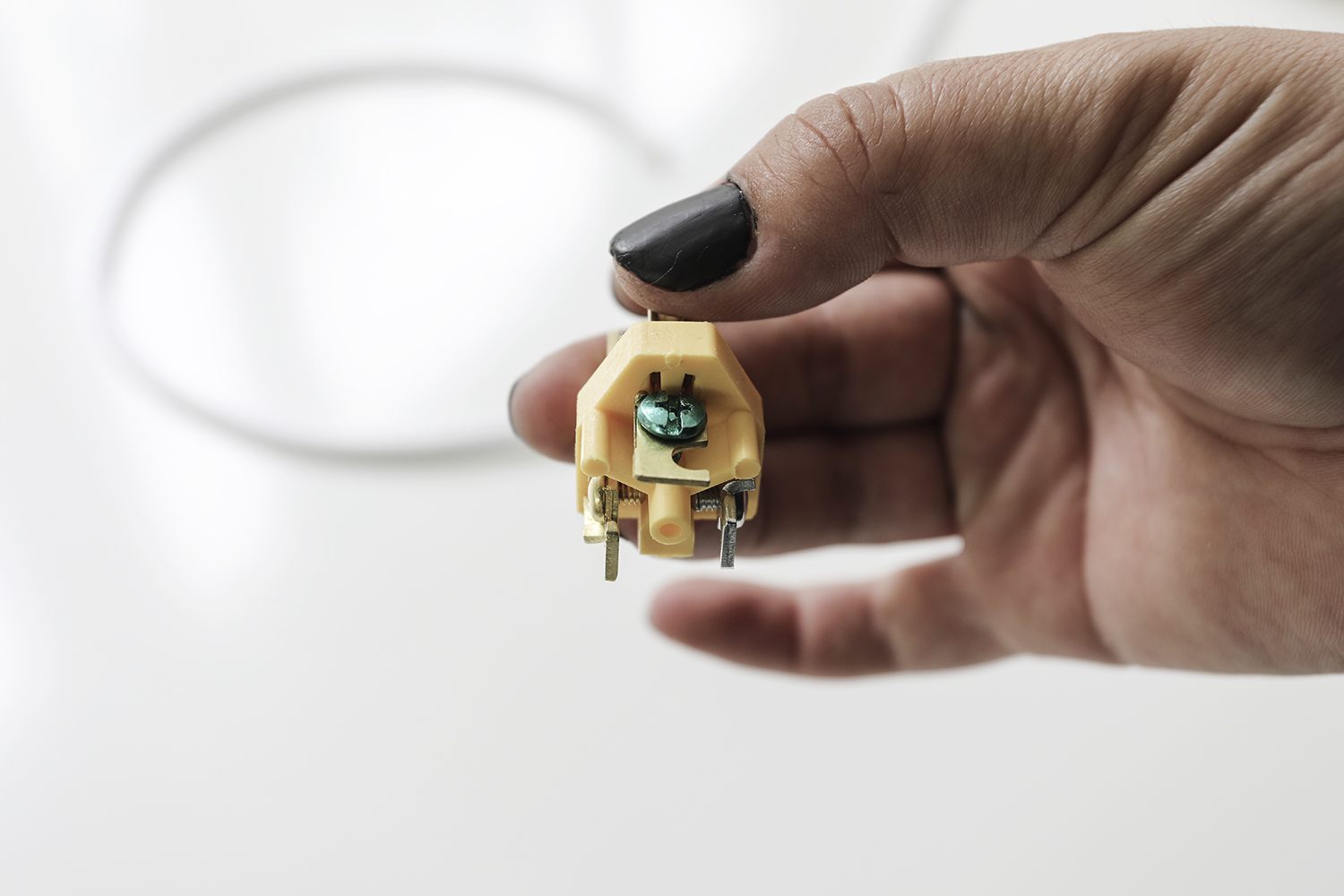 6
Inside the plug you will see three screws, green is the ground, gold is hot (aka black) and the silver screw is neural and intended for the white wire. Strip the end of each of the three wires (about 5/8″) Twist each wire and create a hook. Wrap the twisted wiring around the screw. Tighten the screw down around the wire so that it is securely fastened to the screw.
*Before you connect the wires, slide the sheath of the plug onto the cord so that it will be in the proper position when you reassemble the plug.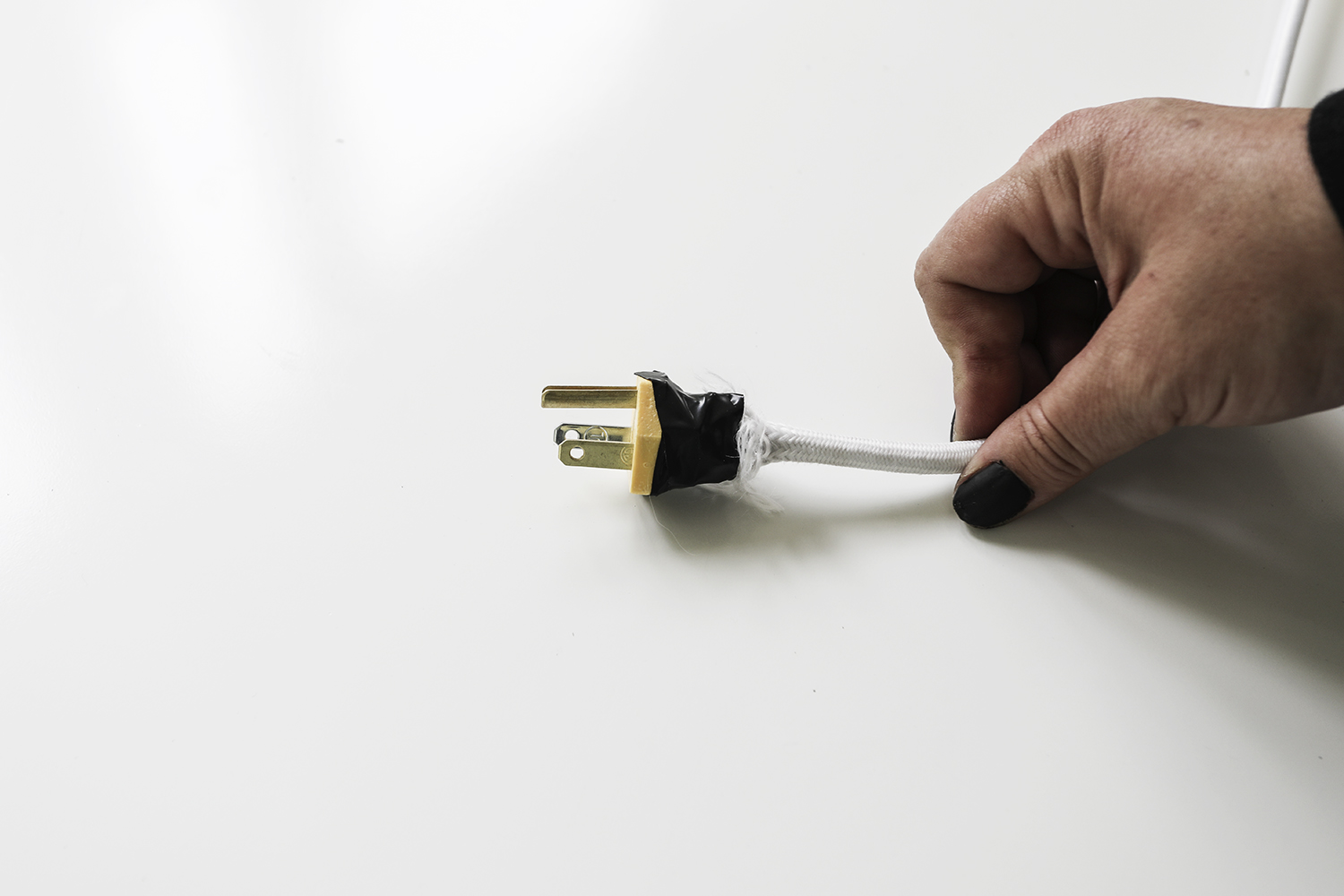 7
Wrap the screws and wire with electrical tape and carefully wrap the sheath around the plug. Once everything is in place, refasten the screw you loosened in step 5.
Install your light fixture to your ceiling or wall. Make sure you are installing whatever mounting hardware comes with the fixture directly into a stud or are using anchors.
Now that I've enlightened you (HAHAHAHA) I wanted to show you the 2019 version of the porch. She's come a long way over the years. It's been 8 years since we last painted the space, and it shows. I don't even know what colors we used anymore so touching up is proving difficult, but overall the space is look pretty good. I'd still love to someday add a wooden porch floor where the beige all-weather carpet is now. Under the carpet is some decaying tile, and I worry about asbestos. Speaking of the 'A' word, I'm also very curious to see if our siding really has asbestos in it or is just cement board. I think that it's assumed that siding of that shape is asbestos, but it's possible it might not be. There are extra panels of siding in the garage and they are clearly labeled "cement tile" on the back. This summer I want to send a small sample of the siding to be tested for asbestos. Just think of what it would mean if there was no asbestos in the siding! I could remove the tile and expose the original clapboard siding and trim that I know is hiding beneath it. Only in dreams.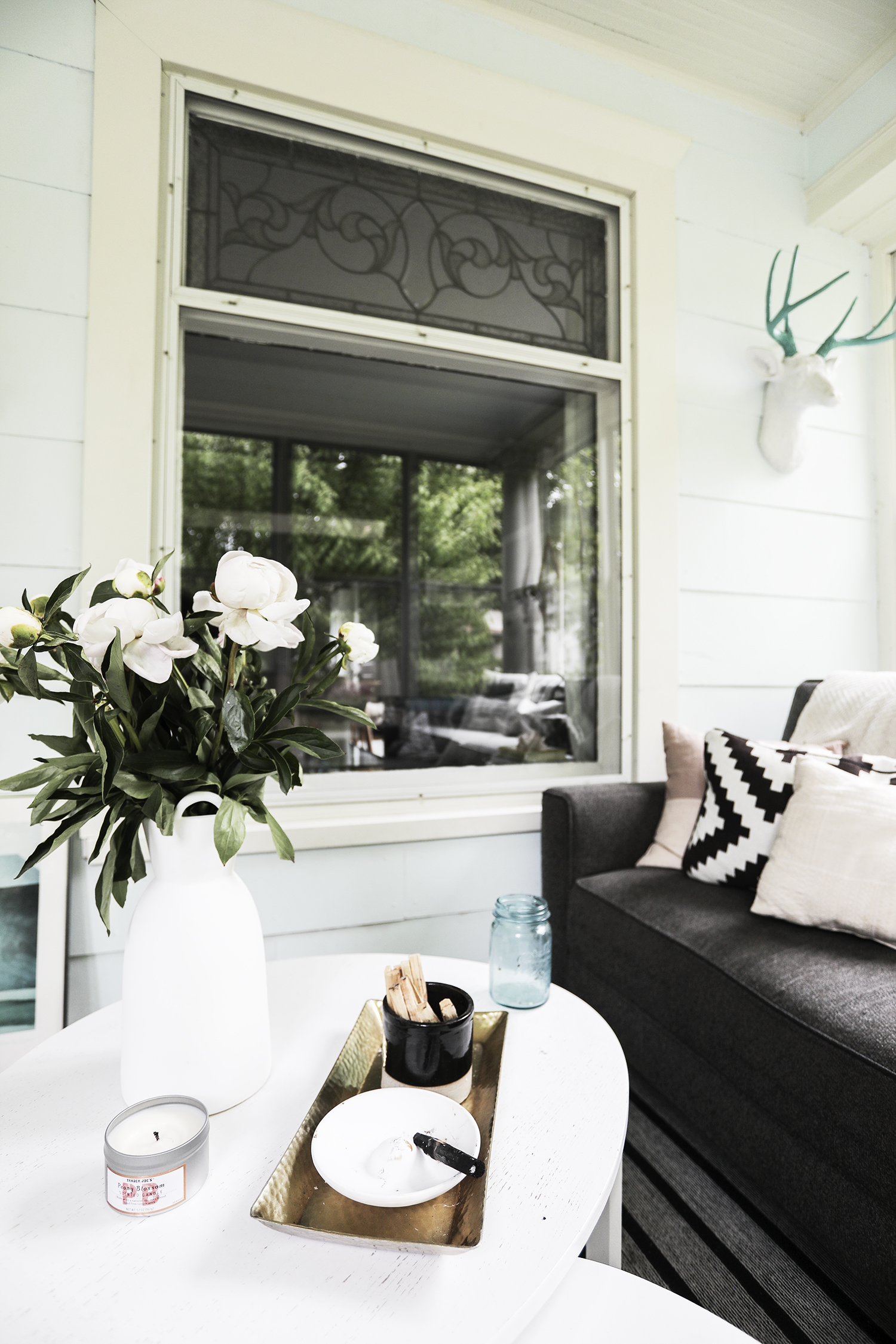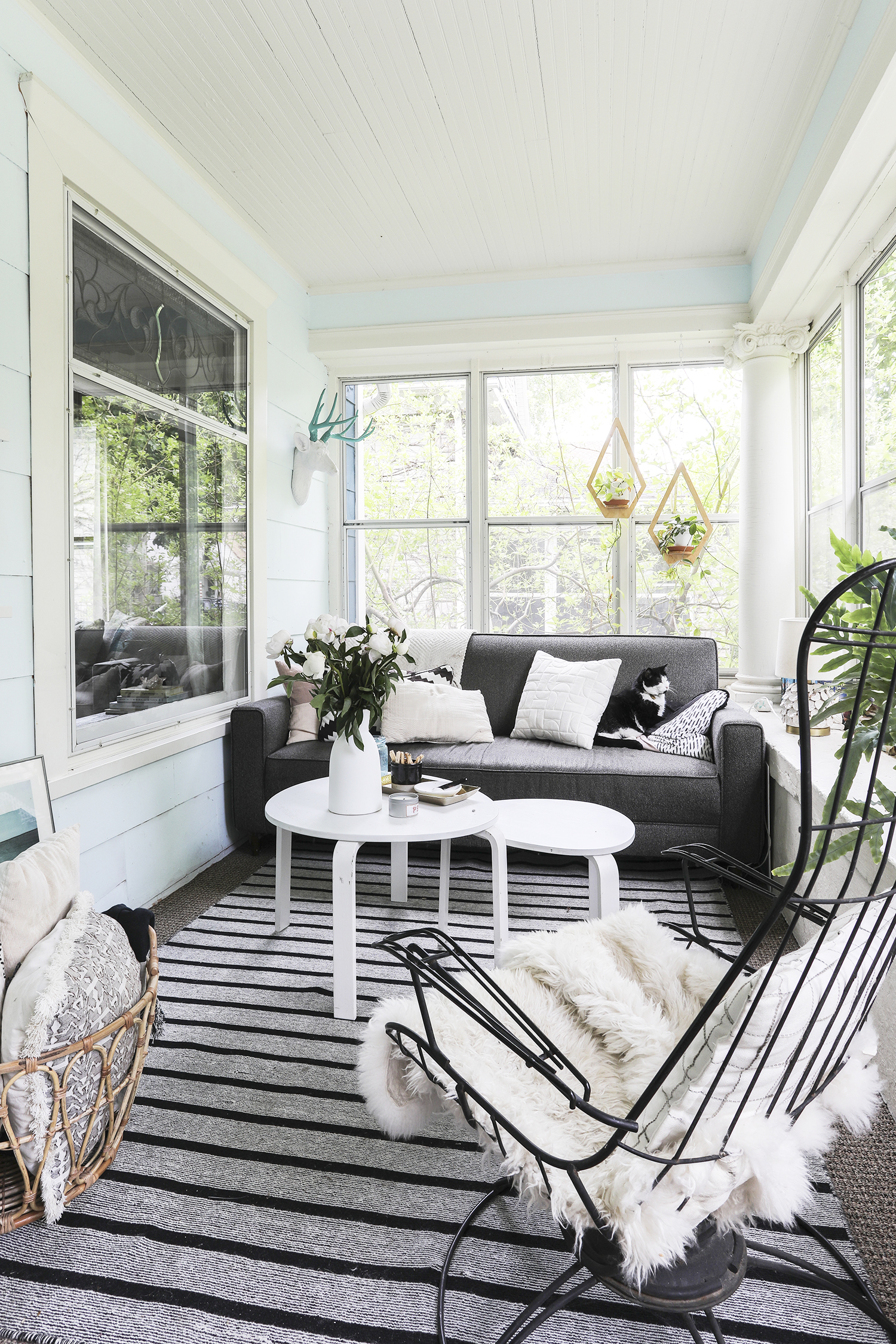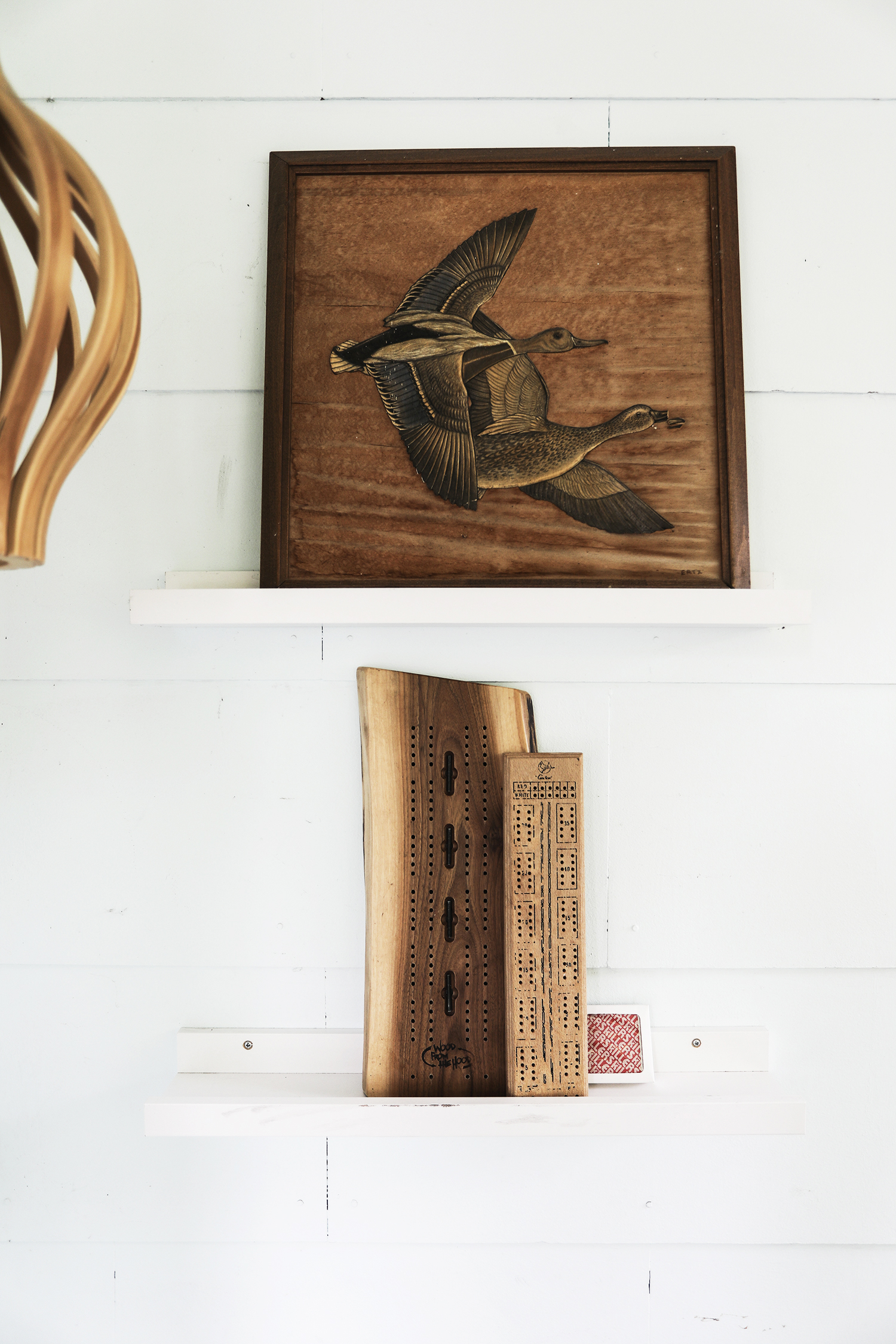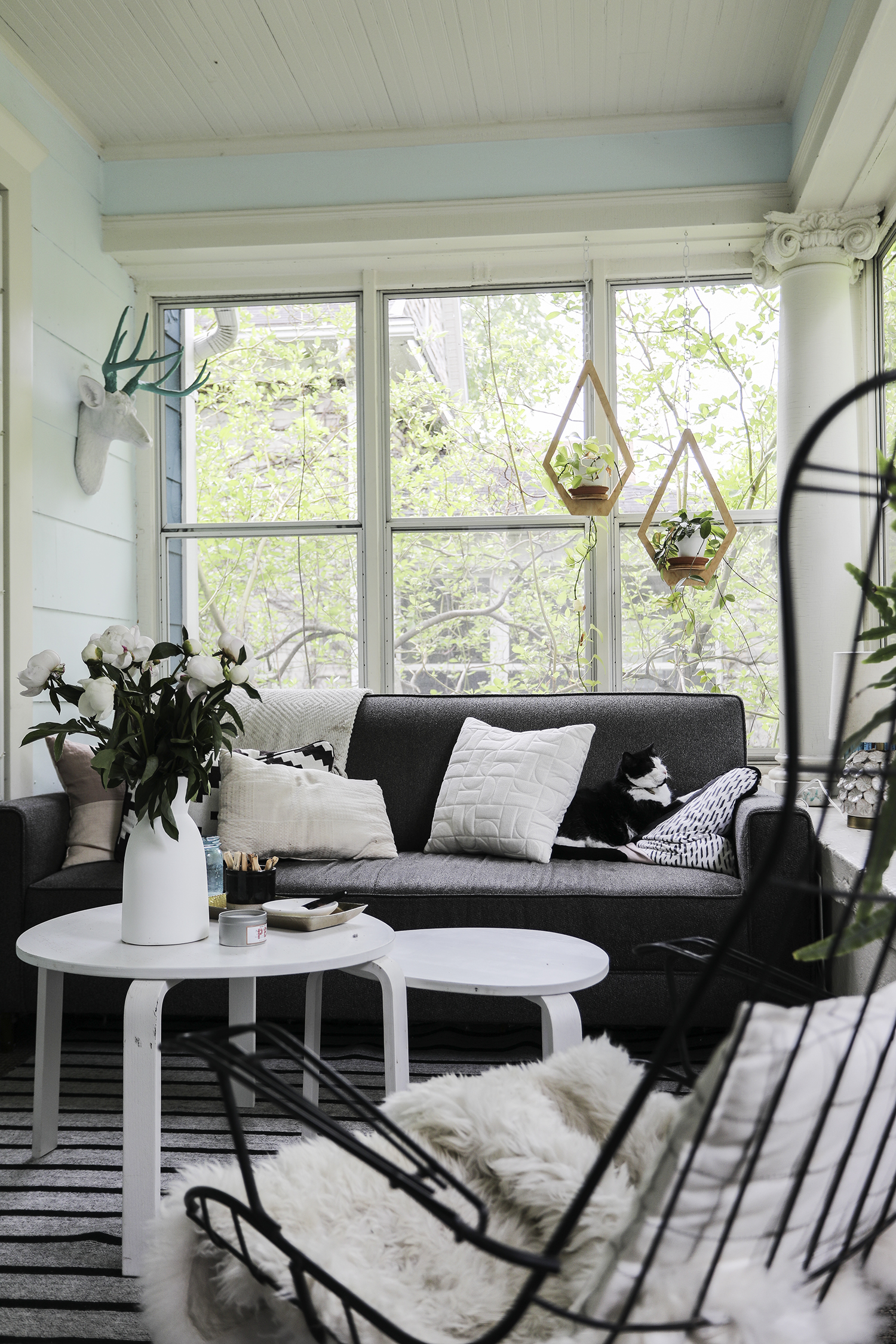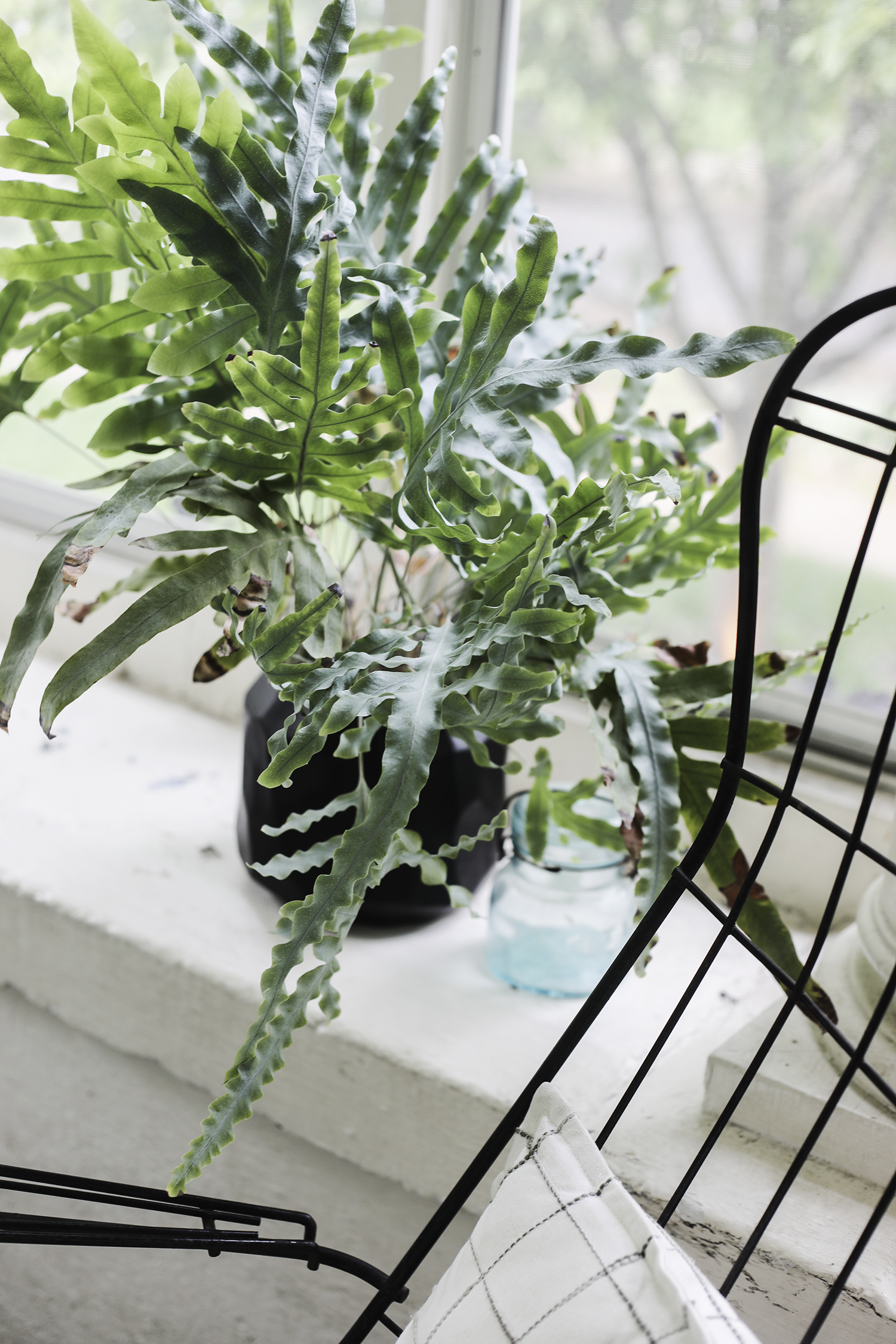 Let me know if you have any questions. This porch has been a slow work in progress. It is for sure our favorite place in the house to be in the summertimes and we have tried our best to give it a magical presence. A lot of what iss here has been gathered over the years, a lot of it from garage sales and hand-me-downs, and has taken a lot of time to make it finally start to feel right.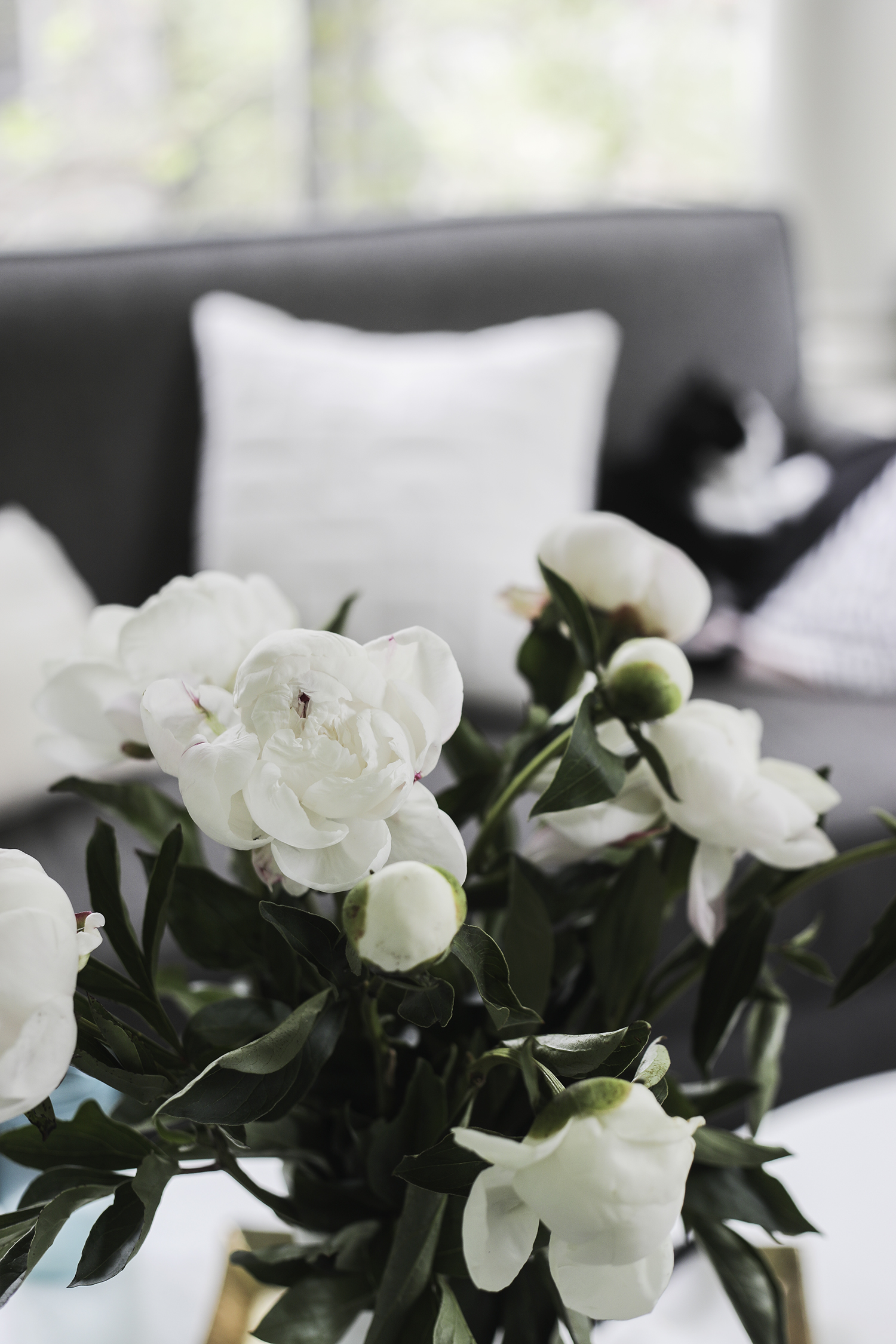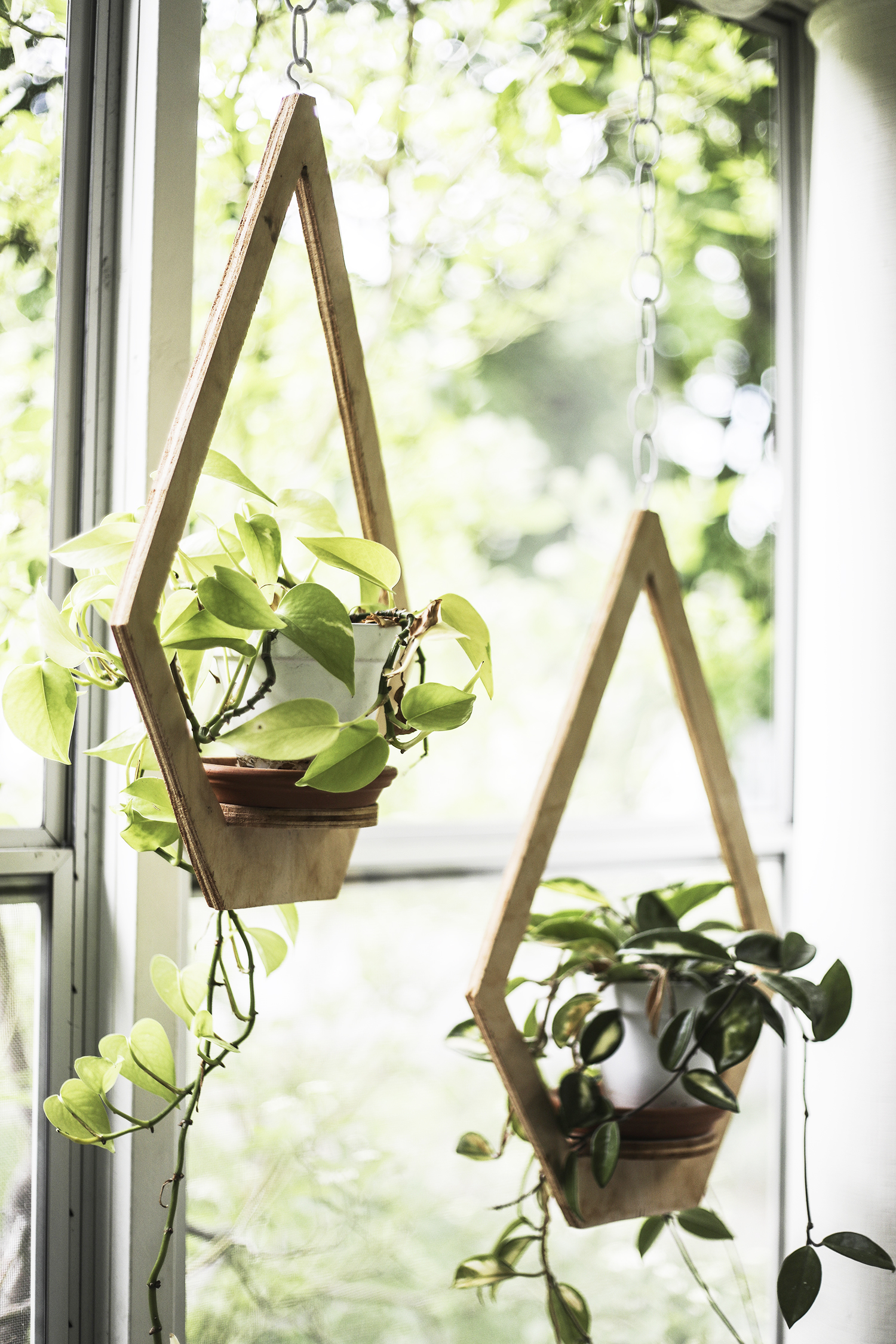 My DIY tutorial for these diamond shape hanging planters.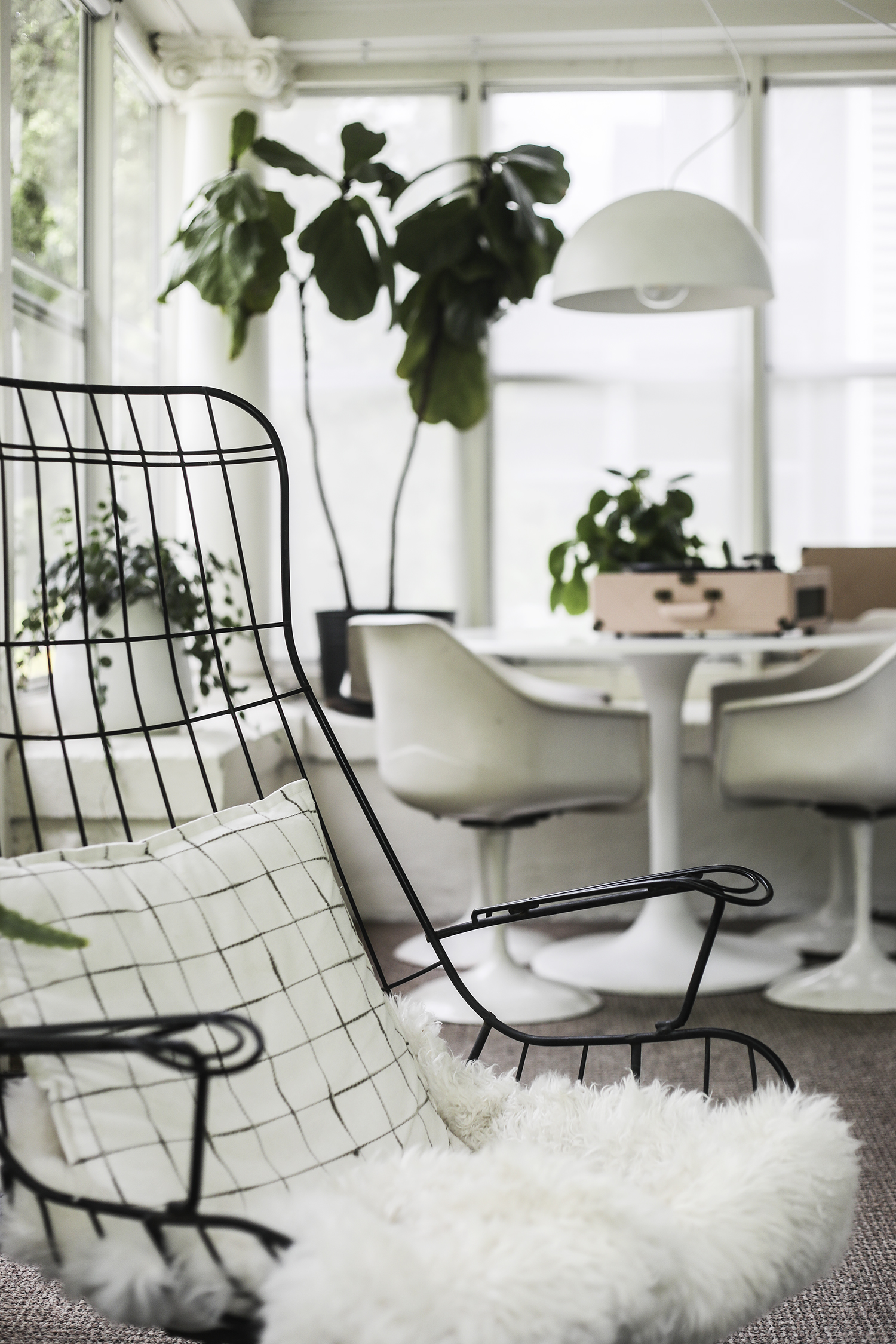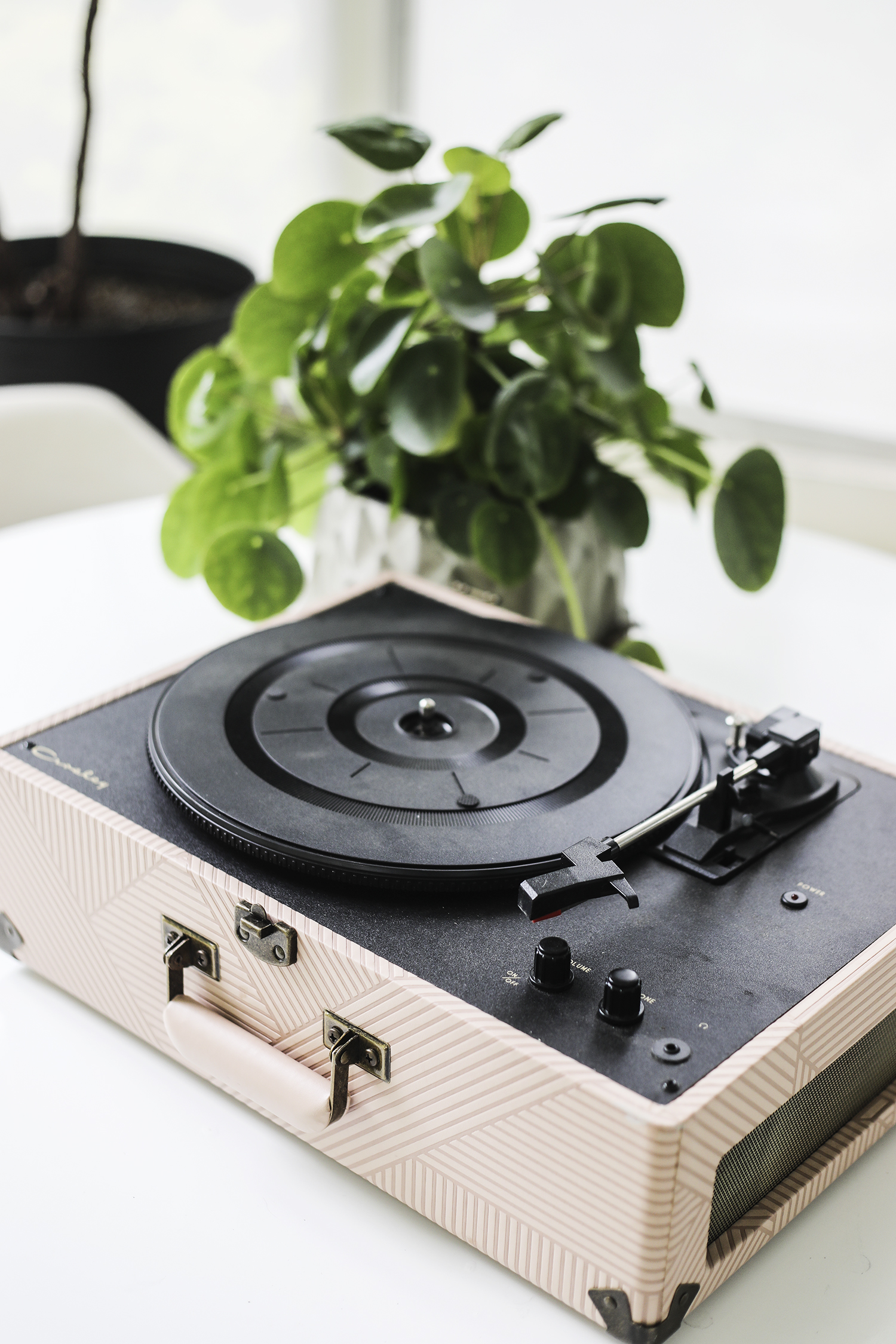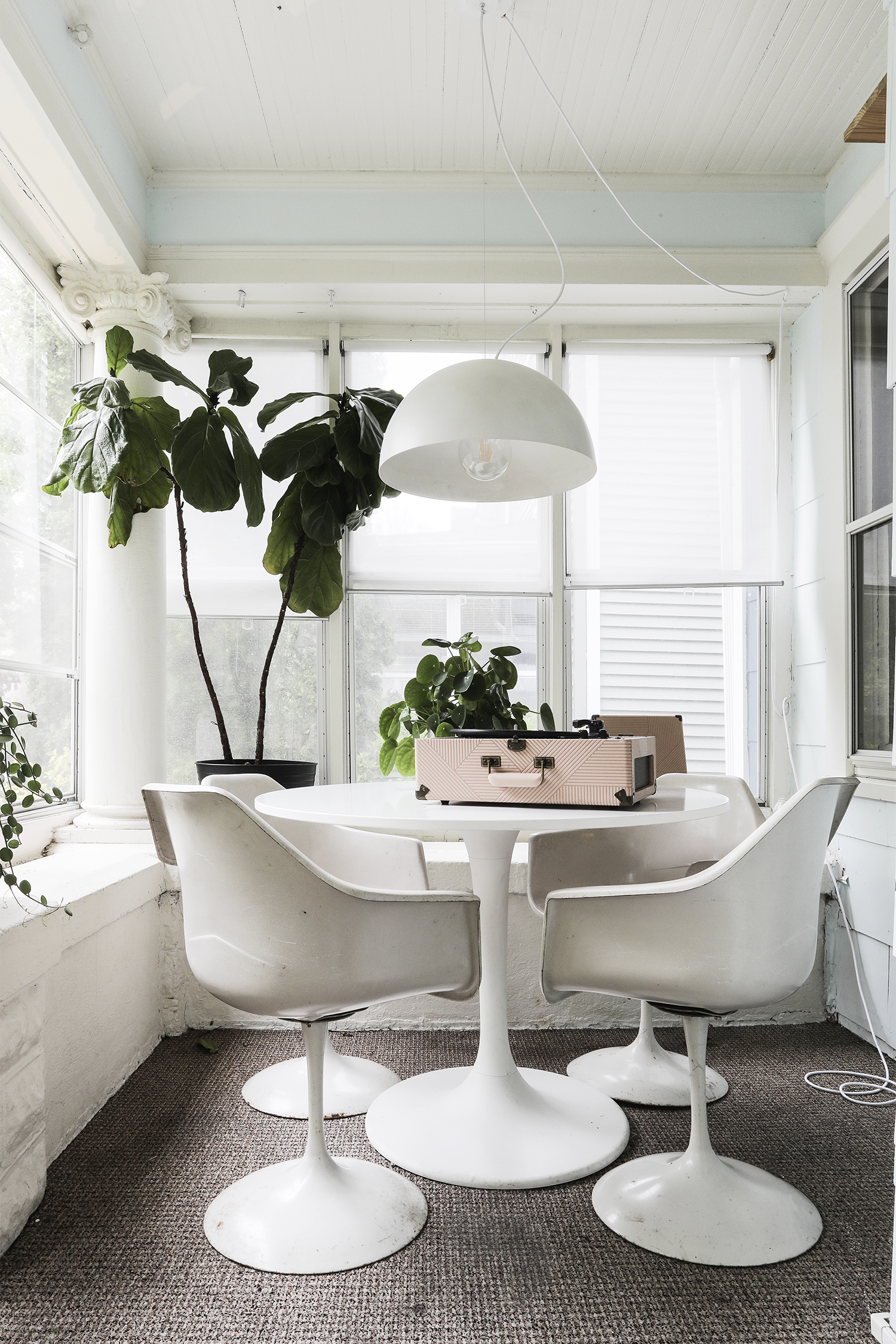 More Front Porch Posts

Dudes! My front porch has been kind of magical lately. I should say, it's always been magical, but now it's really magical. If you've followed along, you know that I have
always struggled
when it comes to designing this space. The biggest challenge of course is the small size, it's a front porch, so it's tiny. It comes off about ...
Read More

Hey Guys! Here is a quick post that I wanted to share regarding this
bentwood lamp
from Target. The table lamps are on clearance right now for $30 bucks, and they are super easy to transform into sconces - in case you be needing a bentwood sconce. I just grabbed my jigsaw and chopped the bottom right off! After chopping ...
Read More

Hello! How's it going? It's been pretty alright around here. Spring is really in the air (although there is a cool down coming this week). We've been spending our weekends in the porch, and it has felt great, like wonderfully insanely great. I've got lots of little seedlings growing indoors, living things are popping up out of the ground, and ...
Read More

Hey-O! Happy July Guys! It's finally here! I wanted to share with you some of the small changes I'be been making in the front porch on my mission to achieve "
Urban Cabin
". I am getting more and more used to the old living room sofa out here on the front porch. I was
having a hard time saying goodbye
to ...
Read More

Hey guys, it's me: your resident urban cabin enthusiast. I've been hung up on this "urban cabin" idea for awhile now. I'm sure you've heard me talk about it, but maybe I've never exactly explained the concept. First of all, let's talk about the term "cabin" - or as some Wisconsin people like to say: "cottage". The cabin is a ...
Read More

Old, New Sofa Guys, I've only been talking about it for like 9 months, but our new living room sofa is being delivered tomorrow!!! I'm so excited, I can barely stand it. And although I'm so excited about the new living room furniture, I'm a little sad about replacing the porch sofa with the old living room sofa, and saying ...
Read More

Hey guys, Just wanted to let you know that awesome stuff is happening here!! The weather has finally turned and the kids and I are enjoying every minute of it. I haven't been tied to the computer in days, and I'm loving it. We are spending every waking minute in the porch or backyard. 7 months of winter makes all ...
Read More
More