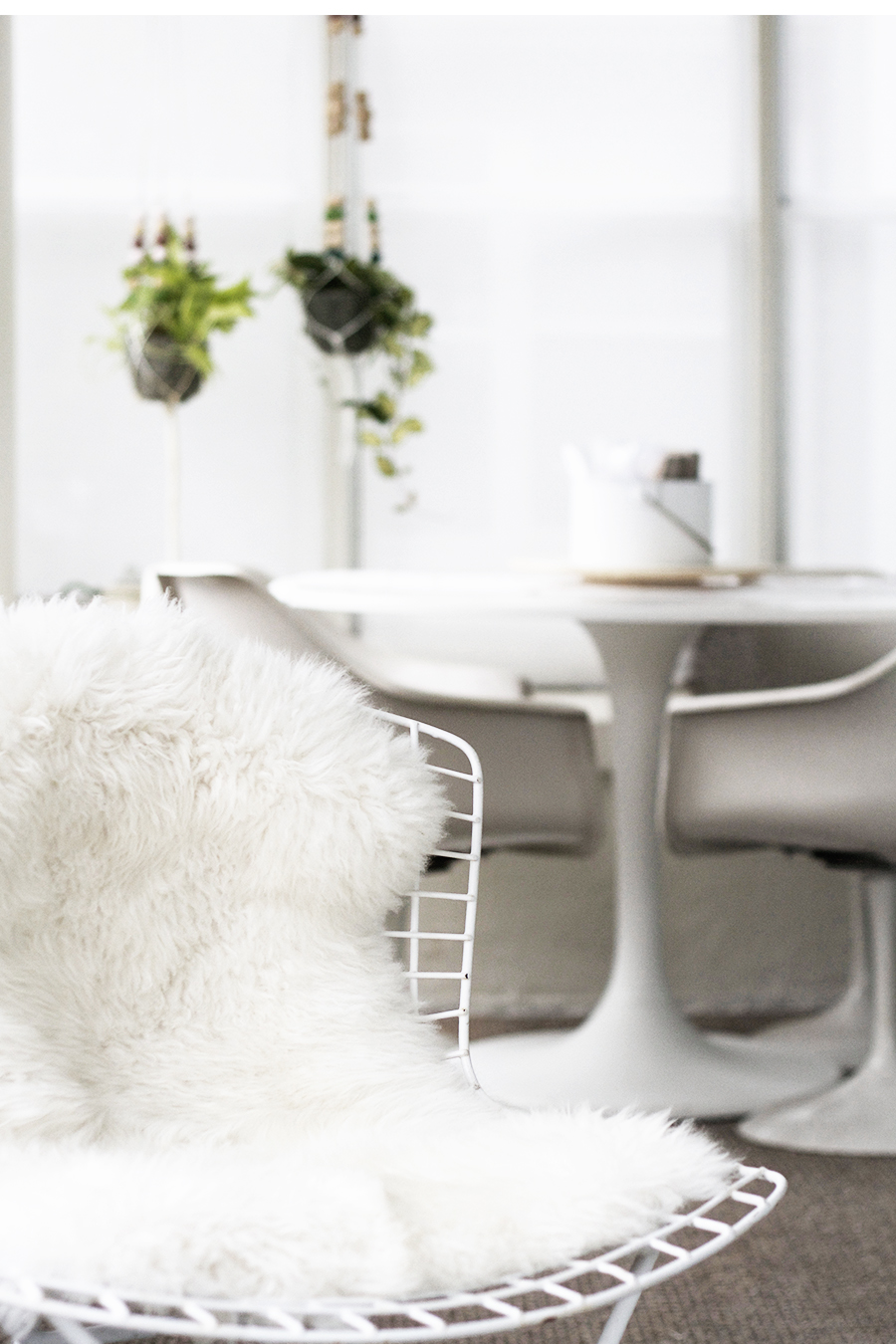 Hello! How's it going? It's been pretty alright around here. Spring is really in the air (although there is a cool down coming this week). We've been spending our weekends in the porch, and it has felt great, like wonderfully insanely great. I've got lots of little seedlings growing indoors, living things are popping up out of the ground, and just today the ice went out on a lot of the local lakes. Spring is by far my favorite time of year.
Like I said last week, I've been itching to get at the front porch. I have a list of things that I'd like to do to take it to the next level of chillness. One of them includes getting leaves on the trees as that majorly changes the vibe, but since doing godly stuff isn't in my wheelhouse I guess I'll settle for buying stuff online. Last week I was able to score two Bertoia wire armchairs from Craigslist. The chairs were on my list, but I wasn't really thinking I'd really be able to get them for a low price, then these babies just happened to pop up on my feed. The chairs aren't in perfect condition, both have a little rust and one of them is slightly bent, but because it's just for the porch it didn't really matter that much. They are the perfect size for the small space, narrow and petit yet comfortable. Typically these chairs are sold with a pad, but this being craigslist and all, beggars can't be choosers. A sheepskin works perfectly to save you from those wire imprints on your butt when you be wearing your summertime short shortz.
I snagged the rug at Ikea, and I'm really happy with it, it covers the all-weather-carpet flooring almost perfectly. A question: What do you guys think about the blue paint color? I have mixed feelings about it, for one, it looks really great from the street but I worry that it is too pastel? Do you think white or light grey would look better? This one is really stumping me.
I'm hoping to get another plant post out into the world before the weekend. Hope you guys are all having a cool week!