Hey Guys! So excited that it's almost the weekend, my girlfriends (aka the She'Vaughns) and I have a whole 48 hours away from life, where we plan on mad chilling and drankin' large amounts of champagne. It will be amazing.
I've got another indoor house plant for you today, the spider plant (aka the airplane plant). This one is a good one for all you "brown thumbs" out there as it's very forgiving, and is a good introduction to rearing plant babies (aka propagation). If my memory serves me correctly, the spider plant and the heart shaped philodendron popped my plant cherry, and I've been hooked ever since. The spider plant is highly adaptable to lots of different conditions (aka it's hard to kill) which is what makes it a perfect beginner plant.
They are called spider plants because they look like huge green variegated spiders, and they even make spider-like baby plants called spiderettes that hang down from long thread-like stems. The spiderettes can be easily propegated to make new spider plants, and will make you feel like a horticultural wizard. Just like a lot of plants do, you will notice that the spider plant flowers, and produces a lot of these spiderettes in the spring. Once the spiderette is a decent size, place it in well drained soil while keeping it attached to the mother plant. After a few weeks, the spiderette begins to take root, then you can trim it from the mother and blamo, you have a new plant!
Botanical name:
Chlorophytum comosum
Like I said, these plants can put up with a lot of different conditions, but they prefer bright indirect light. Plant them in well drained soil and water them heftily but do not allow the soil to become soggy or their roots may begin to rot. They can even handle drying out between waterings just in case you forget.
Browning leaves is common in spider plants. If your plant begins to brown it usually is because of the fluoride found in tap water which can cause build up in the soil. Trim off the brown and try watering with distilled water or rain water for a few waterings to flush out salts.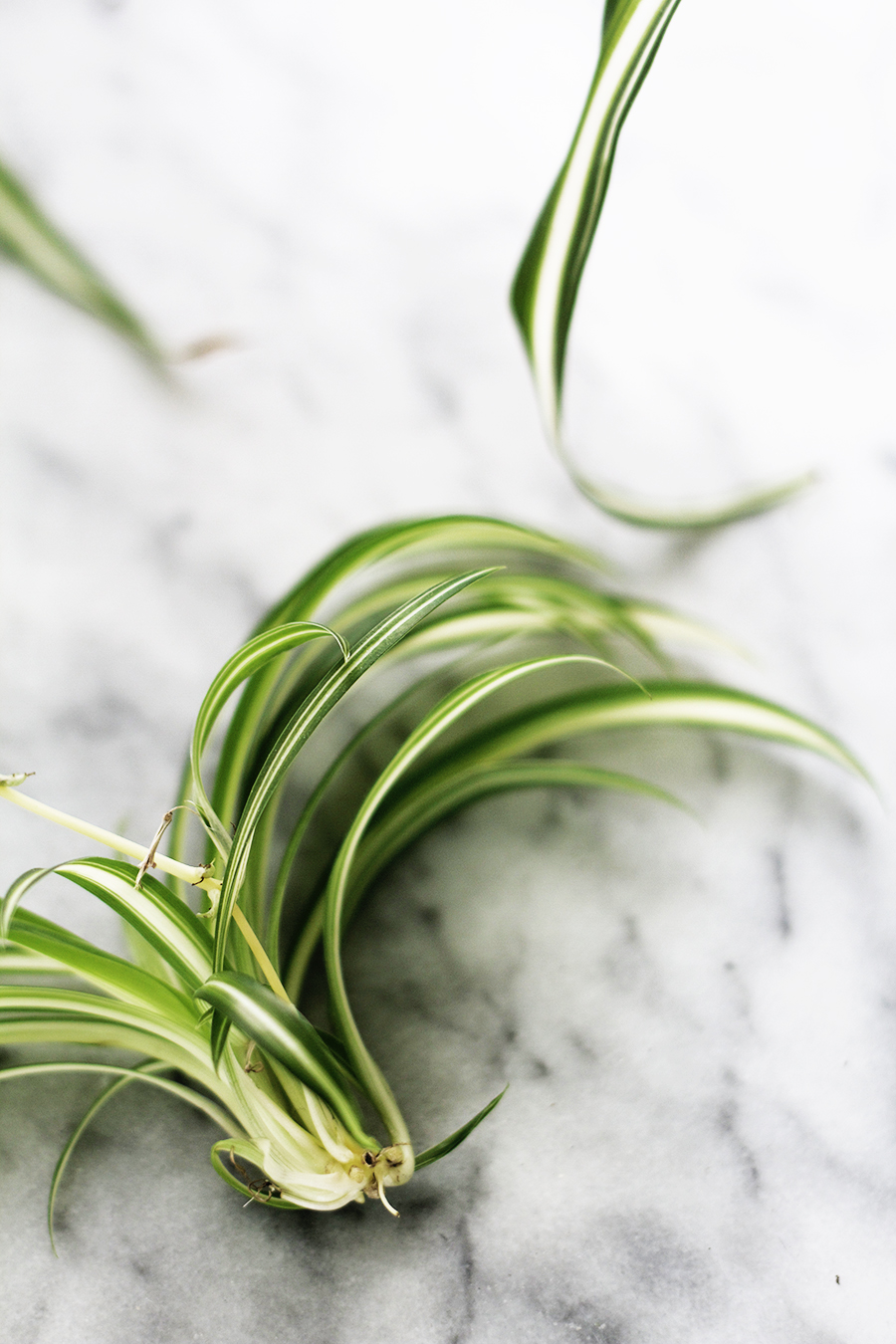 Light:
Prefer bright indirect sunlight
Watering:
Water the plant regularly making sure that the plant is well watered but not soggy. The plant can tolerate drying out between waterings.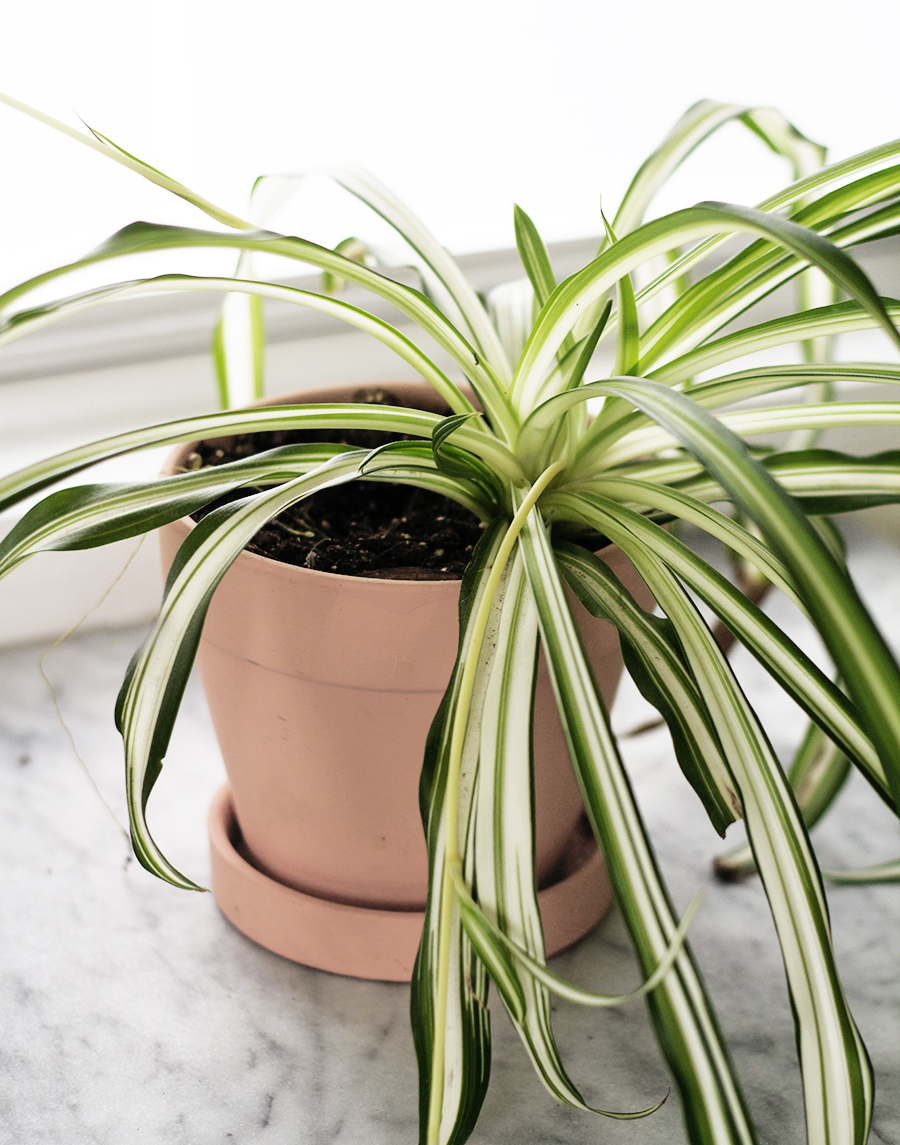 These plants look great in hanging baskets and guess what? I've got a cool DIY hanging planter to share with you guys next week, I bet a spider plant would like pretty tyte in it…
Pink planter shown above can be found over here!