Hey-O! Happy July Guys! It's finally here! I wanted to share with you some of the small changes I'be been making in the front porch on my mission to achieve "Urban Cabin".
I am getting more and more used to the old living room sofa out here on the front porch. I was having a hard time saying goodbye to our old loved blue wicker sofa, but really it didn't take that long to realize this was the better option.
Besides adding the old living room sofa to the porch, I have also purchased a few cool items that I shared with you in last weeks "Urban Cabin" post. We got crazy and splurged and bought the resin stags head from a shop on etsy. Normally, resin stag heads with color dipped antlers would not be something I was into, it's just a little too trendy. However, I think it's screams "Urban Cabin", so I had to! I also finally got around to hanging up some of the woodsy artwork and paint-by-numbers paintings that I've been collecting.
Although I do like the new/old sofa in the porch, I don't like the way it looks with tanish all purpose carpet (kinda gross). Someday I would like to pull out the carpet (it's glued down) and tile the floor. The carpet is laid on top of concrete, so I suppose we could always paint the floor too and put down cool braided rugs. Who knows, these are all just fantasies for right now.
I've trying to get together a solid collection of comfy pillows too. I've got a few good ones but I also have a few bad ones. I'm in need of some cooler vintage textiles. Instead of finding everything online, I'm gonna keep my eyes peeled for some cool pillows and blankets at garage sales this summer. It will all come to me in time.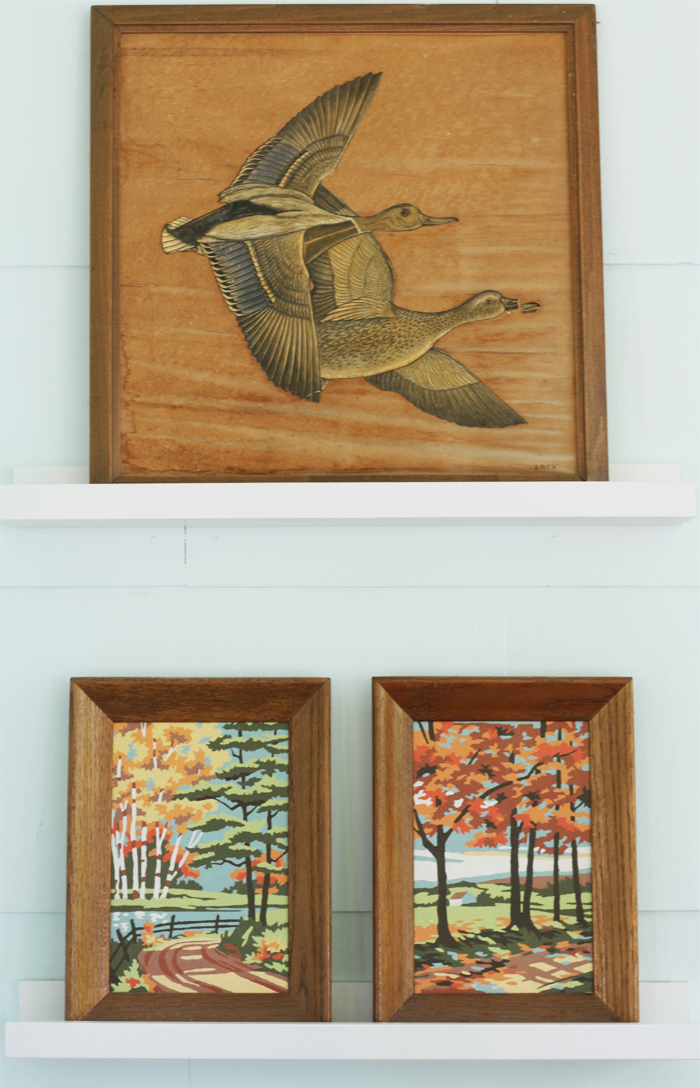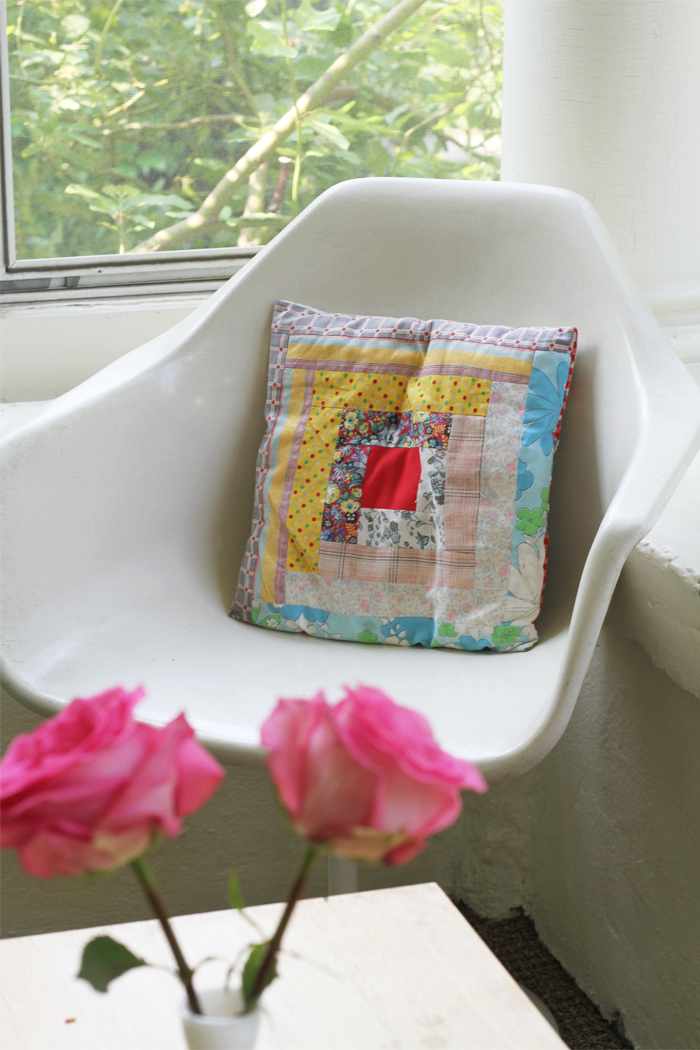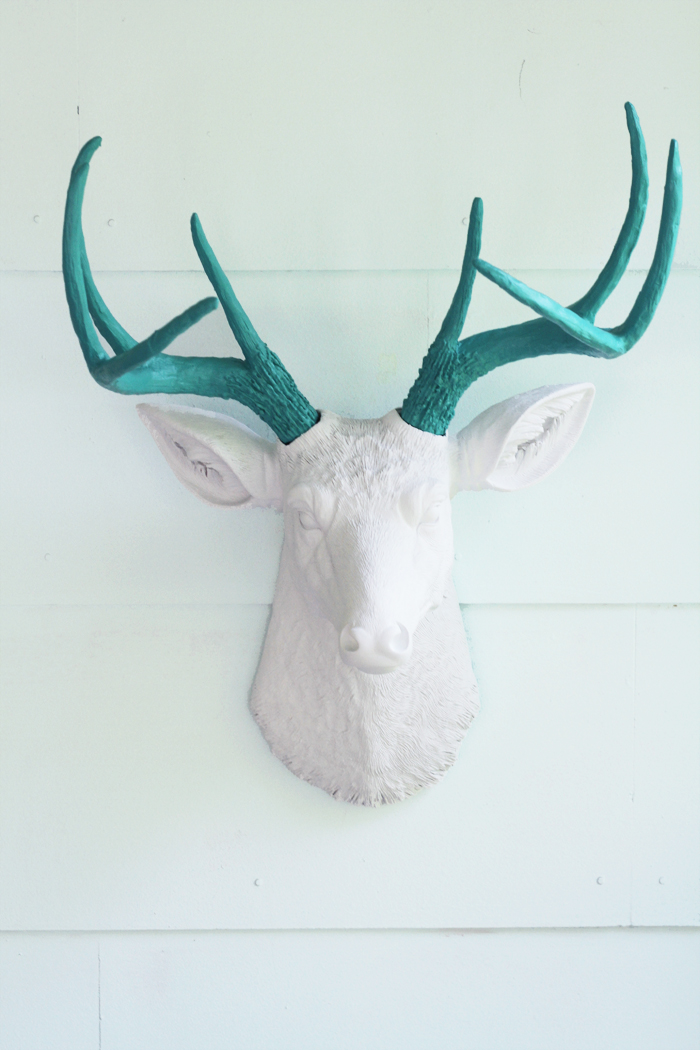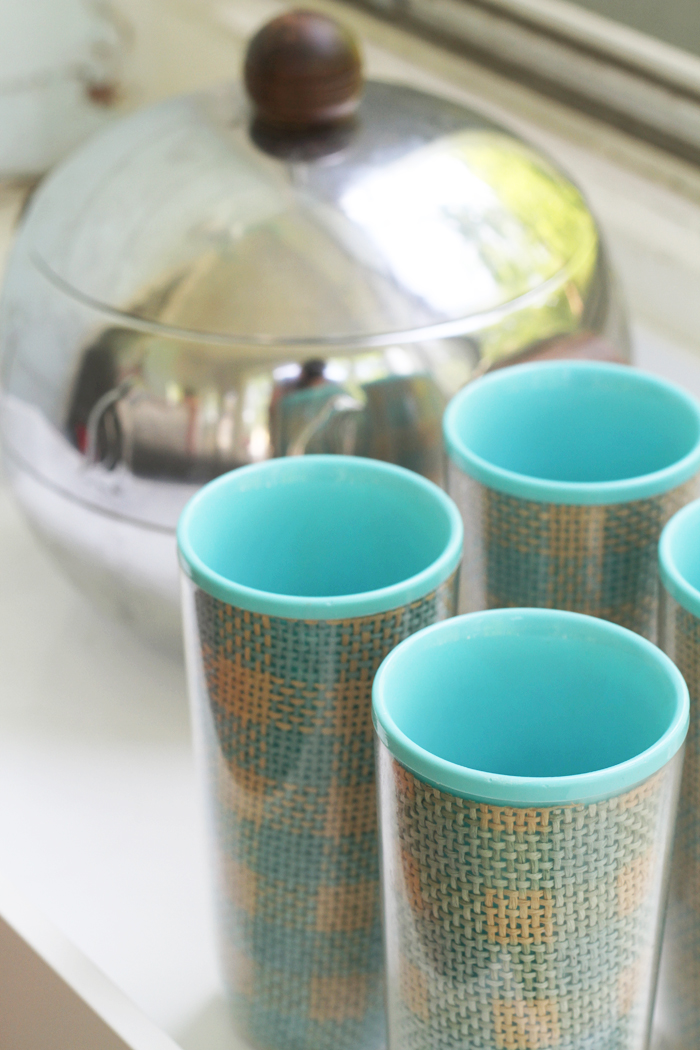 I can't tell you how much we are enjoying having a dining room table in the porch, I wish we would've done this a long time ago. The round table is the perfect shape and size for this space, a square or rectangle would not have worked. The space is so tight, and oddly shaped. You need a table that you can move around, and a round table is really the only option. I had my eye on the Docksta table from Ikea table but wasn't liking the price. $200 sounded too expensive for a porch table. I'm so happy I decided to stalk craigslist until I saw it for a price I wanted to pay. I waited (and waited), and in the end got it for a steal. My patience paid off! I'm also relieved to find a good home for my tulip chairs that I have been stowing away for years. Now, we've put them to good use, we eat almost every dinner out here on the porch, pretty awesome!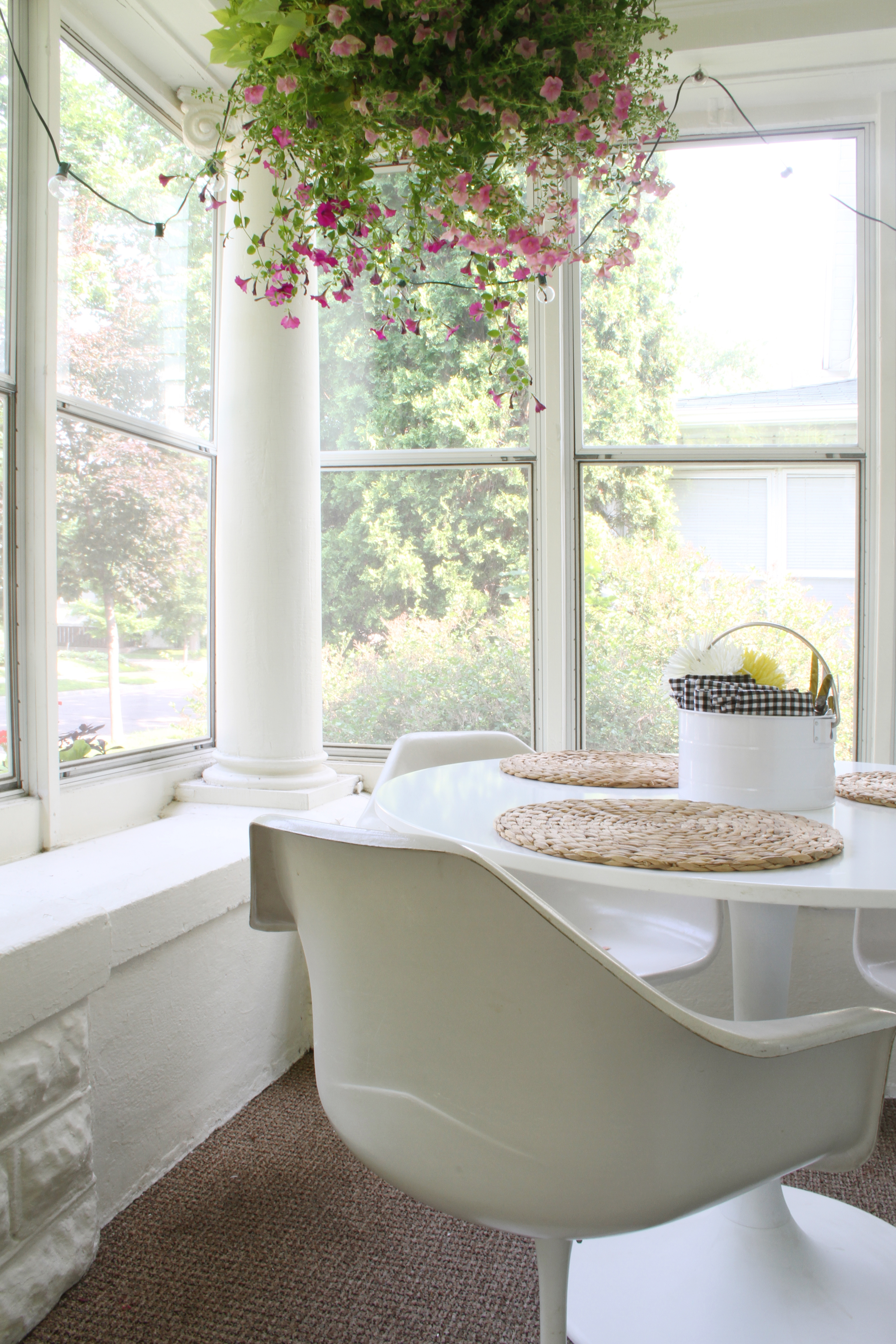 As a family we were rotating meal locations every day. Breakfast in the kitchen, lunch outside and dinner in the porch. I was getting sick of having to go all over the house to get table settings. I wised up and put together this little tote, and keep it stocked with salt & pepper, napkins, and utensils. Now I just have to grab the handle and I have an instant table setup. I'm so glad I did this, you should do it too if you're a traveler when it comes to dining spots.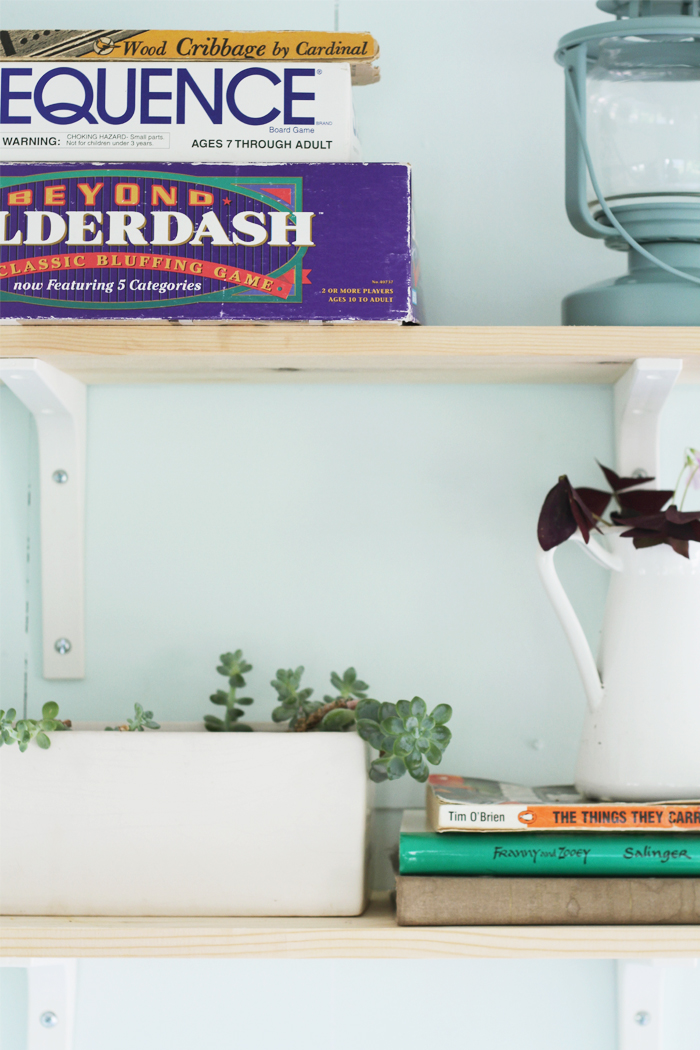 Last week I installed a few shelves in the corner next to the table, for pennies too! These shelf brackets are .50 cents a piece at ikea, and the shelves are 2.99 a board. I like the way the raw pine would looks against the white brackets, it's modern but with a smidge of cabin. I loaded the shelf up with some of our favorite games, it's nice to have them nearby for when the dining table converts into a game table. We've already taken advantage of its convenience on a few occasions.

Of course I had to get a horseshoe for keeping all our luck in one spot. It's so neon red, this photo doesn't even do it justice. It makes your eyes vibrate.
Guys, I really love this porch, it's really is a teeny cabin in the city.