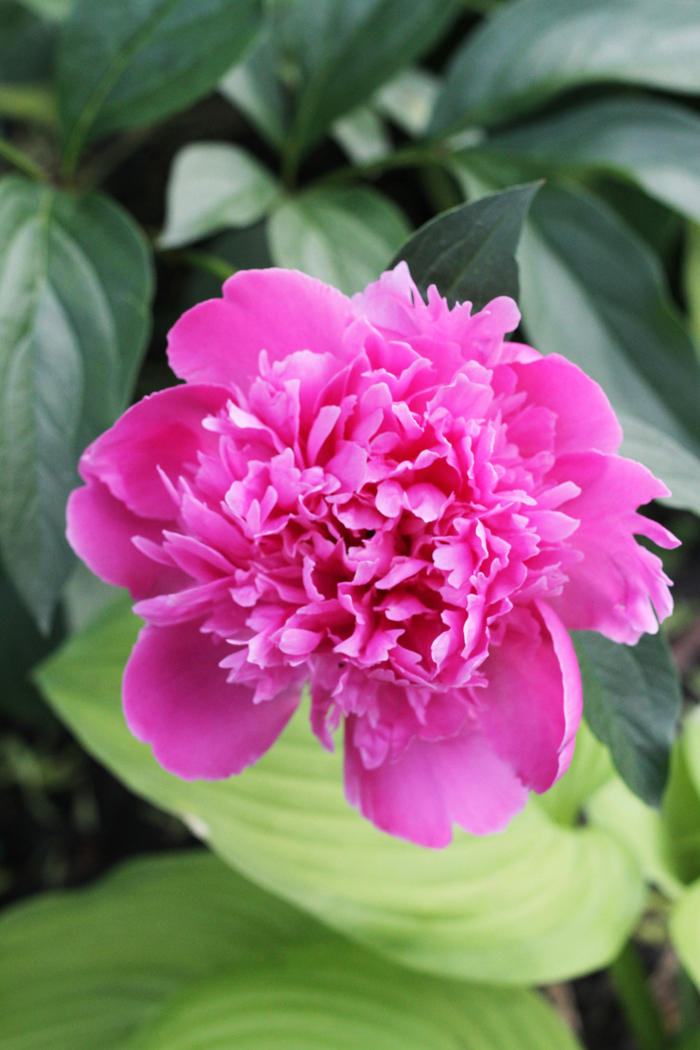 Oh man, June garden time. This makes me happy because summer finally started, but makes me sad because summer finally started. The weather around these parts has been a tease ever since March. Needless to say this funny business has lingered into the spring, leaving us with cooler than normal temperatures and rain, so much GD rain.
I didn't mention it this week, but if you don't live here in the Twin Cities, we had a major rager storm last Friday. It was the scariest storm I have ever been in. The storm blew up out of nowhere and within minutes there was 60-80 mile an hour winds and flash flooding. Trees came down all over the neighborhood, I counted at least 40 of them. Insane. Luckily only a few of our shingles blew off of our house, which was nothing in comparison to our neighbors. Cars were crushed, and houses were smashed by falling trees. Amazingly, no one in the metro area was even hurt during the storm.
We've had more rain again this week, and then just like magic yesterday the weather finally flipped a switch and it actually feels like summer! It seems like this new weather may even be hanging around for awhile according to the forecast. YES!
Anyway, my garden had been doing great from all the rain, but then was totally blown to bits after the storm last week. My dogwoods are all tied up in tree spanx, they were toppled over by all the wind, I'm hoping a few weeks of being staked up will help them get back to being cool trees again. If not, I will be very sad.
Let's proceed with the garden tour shall we…

Almost picture perfect. If only I didn't have a chain link fence with green plastic slats. All in good time.

Love these dianthus! They are already done flowering but I trimmed back the dead buds and hopefully they'll be making an appearance again in a few weeks! In the mean time I enjoy there mounds of blue foliage.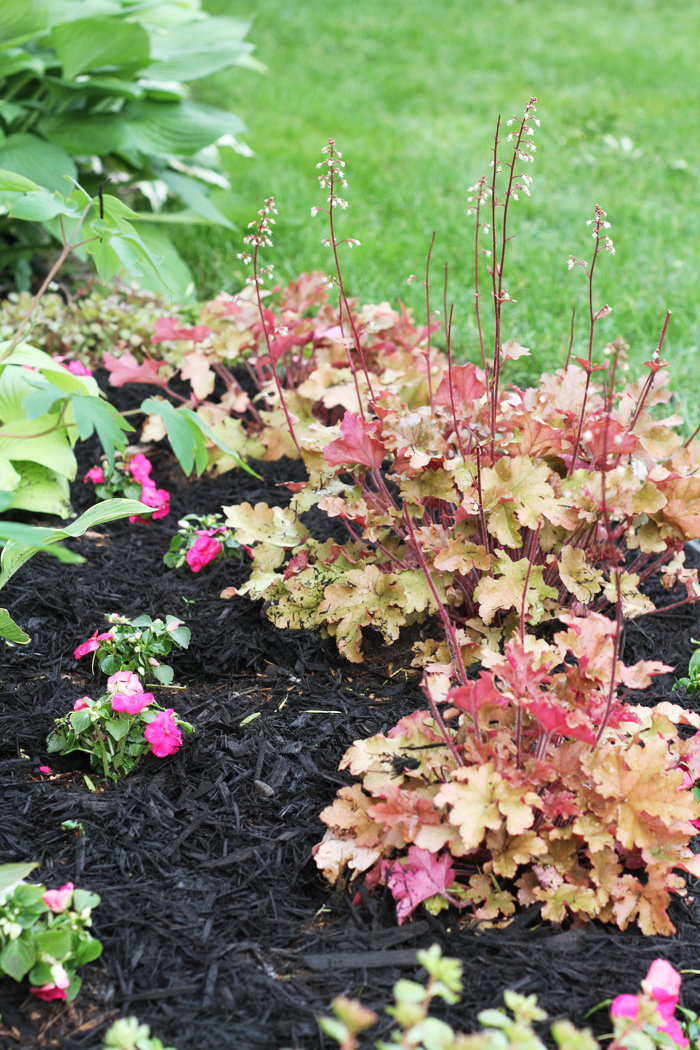 Waiting for the impatiens to go on sale at the flower store is becoming my annual tradition, get it? Annual. Guys, I'm so funny, it must be hard knowing such a funny person. Anyway, I spend the first part of the summer getting my gardens into tip top shape, and then, when everyone is done buying annuals they go on mega sale, and I swoop in grab a bunch of them using them along the borders in my gardens.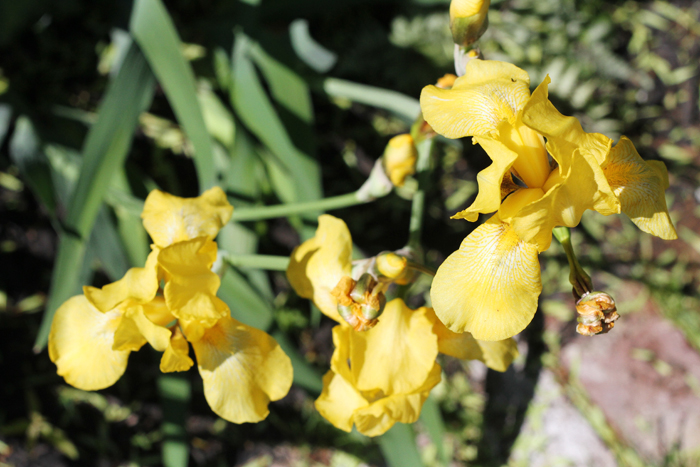 There wasn't a huge showing from the iris' this year. All that rain really made them grow in a strange way, and only about half of them flowered. When the did they just fell over because their stems were so water logged, a sad, sad scene.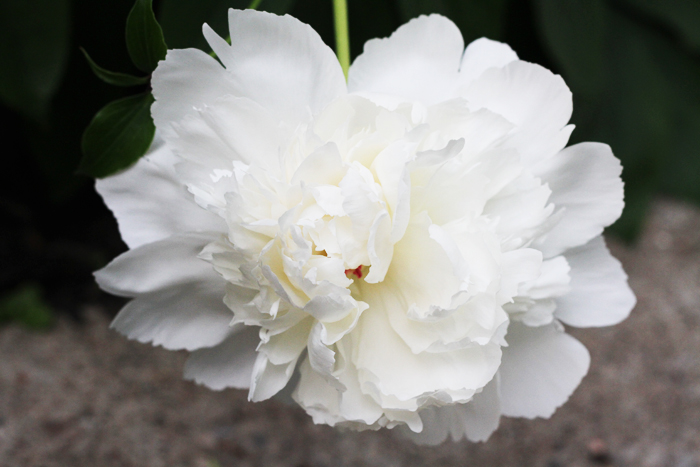 My buddy Colz gave me 4 peony plants from her garden in the fall of 2011. They are finally getting big and hardy enough to flower, and I love them, and I love that they are from her. I found out that not only did she gift me some pink peony's but also some white ones too.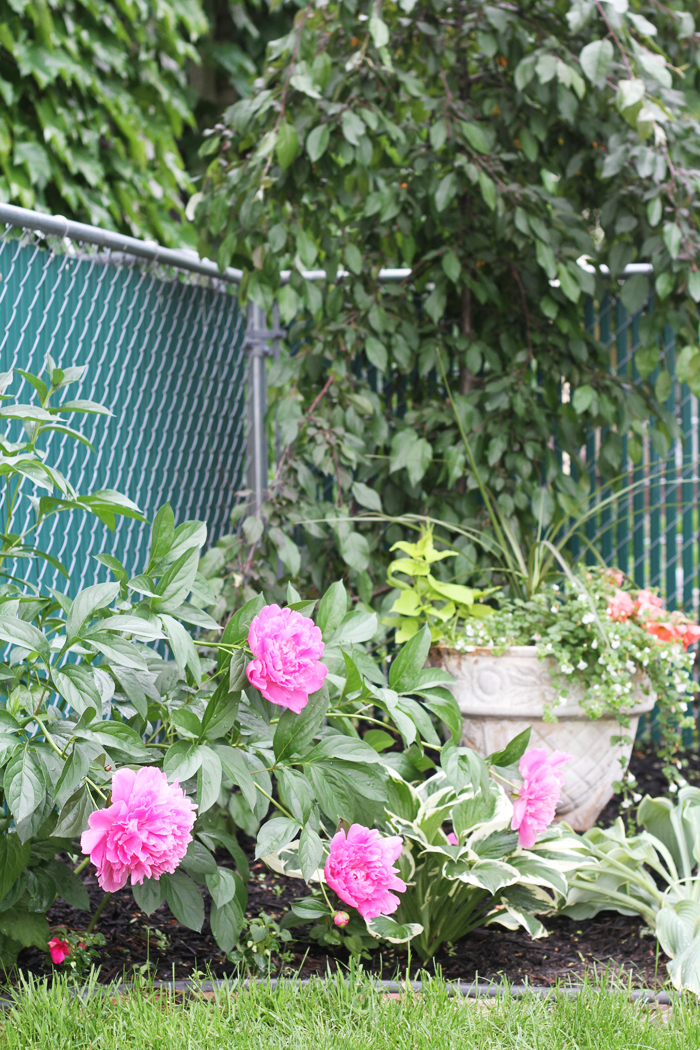 This is my favorite little spot. The peony, hosta, crab apple tree party in my corner garden is pretty nice.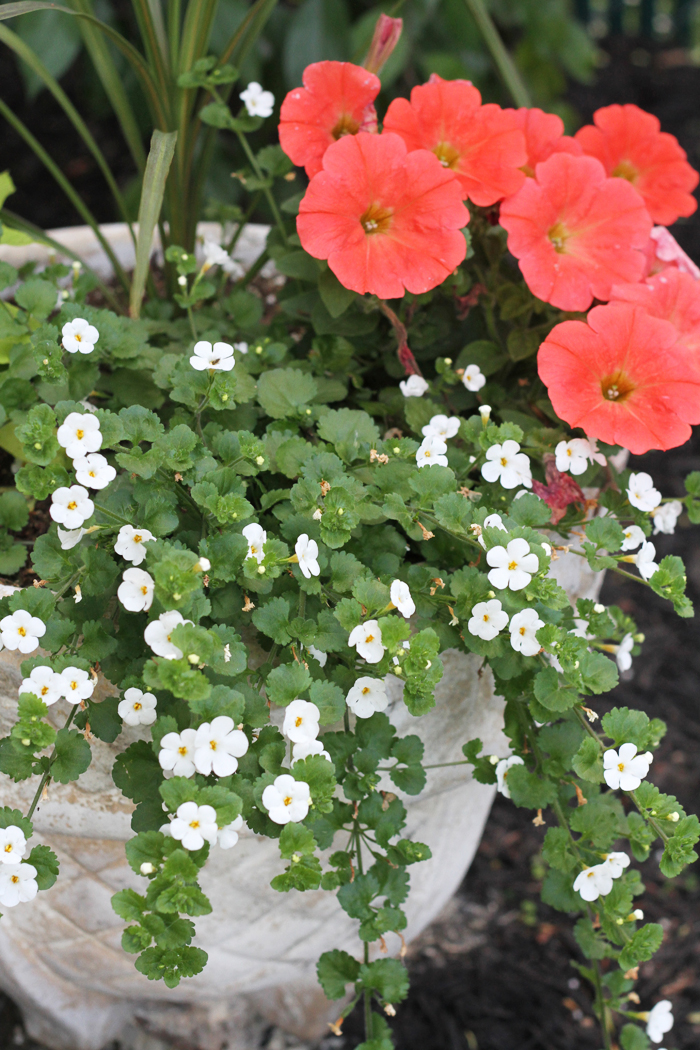 The flower pot that sits in the corner garden. I love the coral colored petunias. Definitely trying that again next year.

Under the dogwoods we have purple lamium and yellow creeping sedum flowering, together they look fantastic.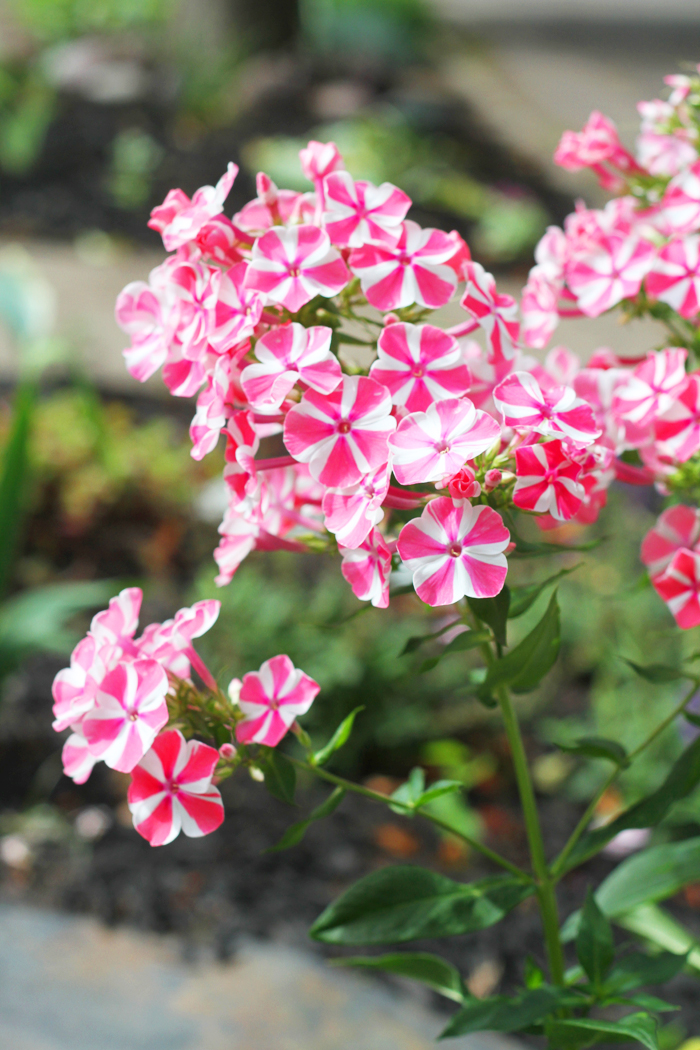 These are the phlox I planted out in the boulevard. They are looking great out there, and doing the hell strip proud.

The salvia was coming in nice and tall, and then got crushed by the storm. I wasn't always a salvia fan, but these purple plants have been growing on me, and I like them more and more every year.

Just yesterday, the window box really started to fill out and mature. It's making our house prettier by the minute.
Okay, we're keeping our fingers crossed and hoping this summer stuff actually sticks. Wish us, and the gardens, luck! Have a sweet weekend!