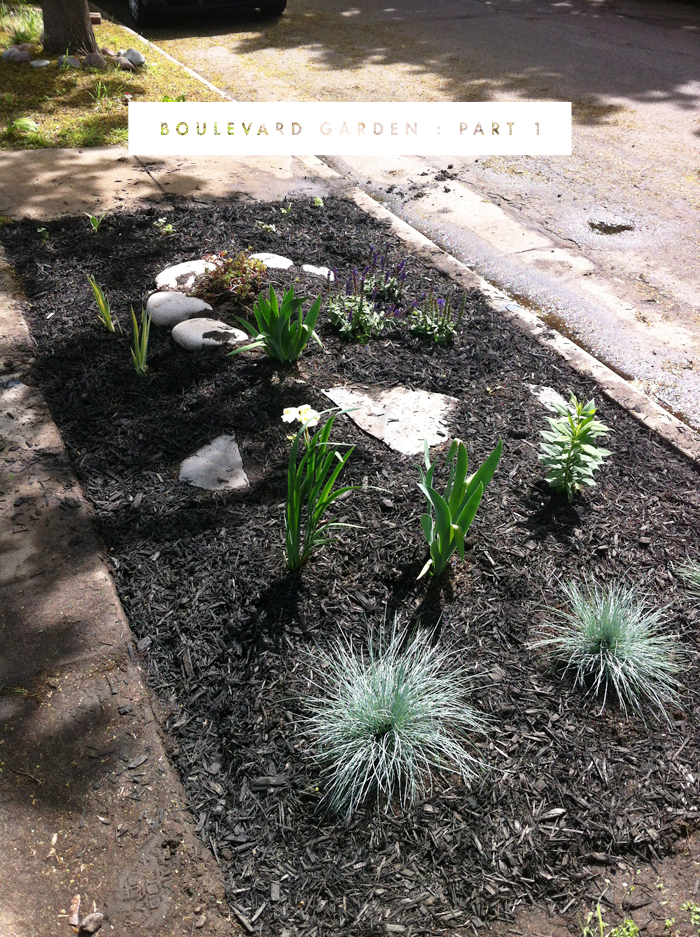 Hope you guys all had a super sweet long weekend, I know I did (minus the no sun and cold weather part). I spent a few afternoons over the last week digging up the north side of my boulevard garden, and I have to say, I'm super happy with the results! I've mentioned before that last year I attempted to dig up the front boulevard garden, remove the weeds and reseed it with grass seed specifically engineered for a boulevard garden. Unfortunately, the weeds came back and after waiting a few weeks this spring there was no sign of any grass.
Time for round two. I decided that the whole boulevard needed an overhaul. I originally planted it 4 summers ago, and I've learned a lot about plants and gardening since then. First of all, a lot of the plants I was using weren't hardy for this rugged hellstrip between the sidewalk and the street. Secondly, I should've amended the soil, to aid plant growth, and graded the landscape, as to prevent dirt and mulch from falling into the sidewalk and street every time it rained.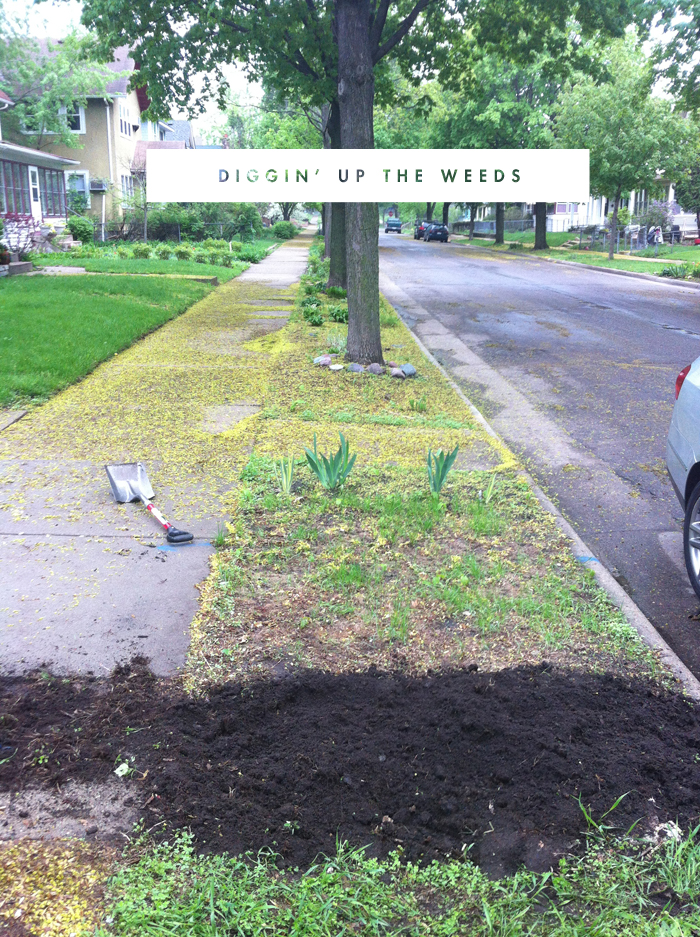 Taking a few of the tricks I had learned over the years, I dug up the north side of the boulevard last week. Finn and I removed all the weeds and roots and regraded the garden tapering the soil around the edges and letting it sit a good 2-3″ below the sidewalk and curb, thus leaving enough room for mulch and preventing run-off due to rain.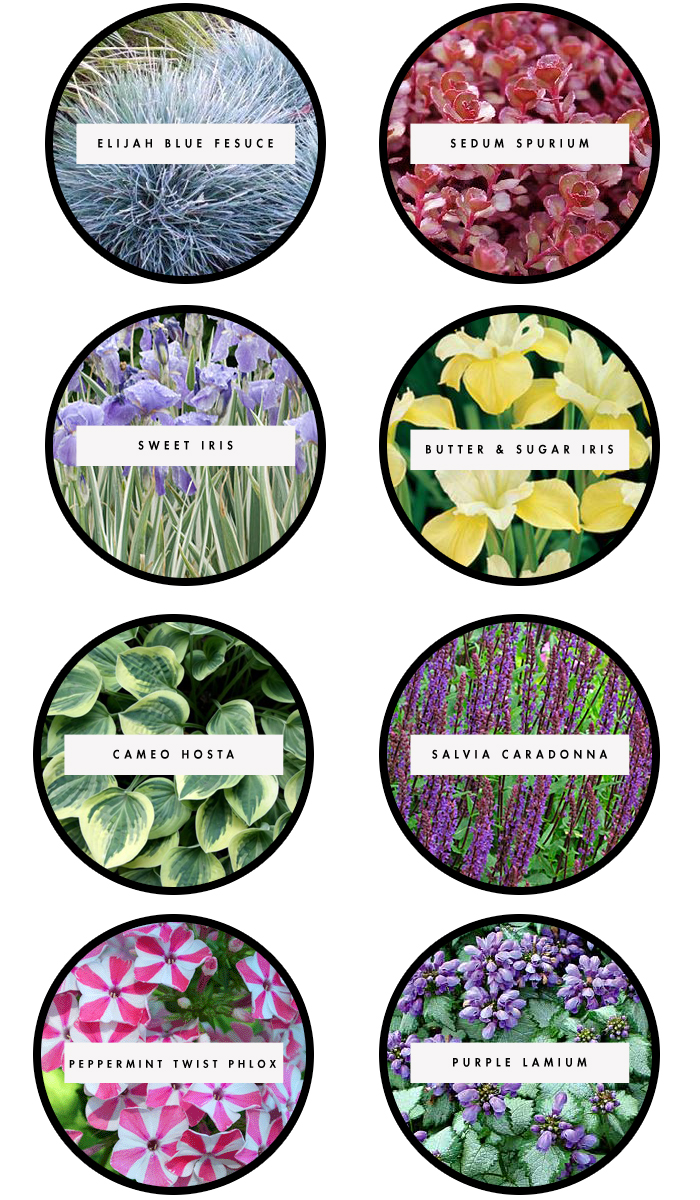 I showed you last week my plans for the garden, and I followed 'em to a tee. Having a solid plan in place took out the on-site guess work, and made for nice and tidy landscaping. My favorite parts of the new garden are the boulders stacked in a small semi circle, adding texture and dimension, and a stone path for visitors to use. I'm really excited to see how it all grows in over the summer.
Here's what I planted:
▽ Elijah Blue Fescue
▽ Sedum Spurium (aka stone crop)
▽ Sweet Iris (aka Pallida Iris)
▽ Siberian Butter & Sugar Iris
▽ Cameo Hostas
▽ Salvia Caradonna
▽ Peppermint Twist Phlox
▽ Purple Lamium (aka Purple Dragon)