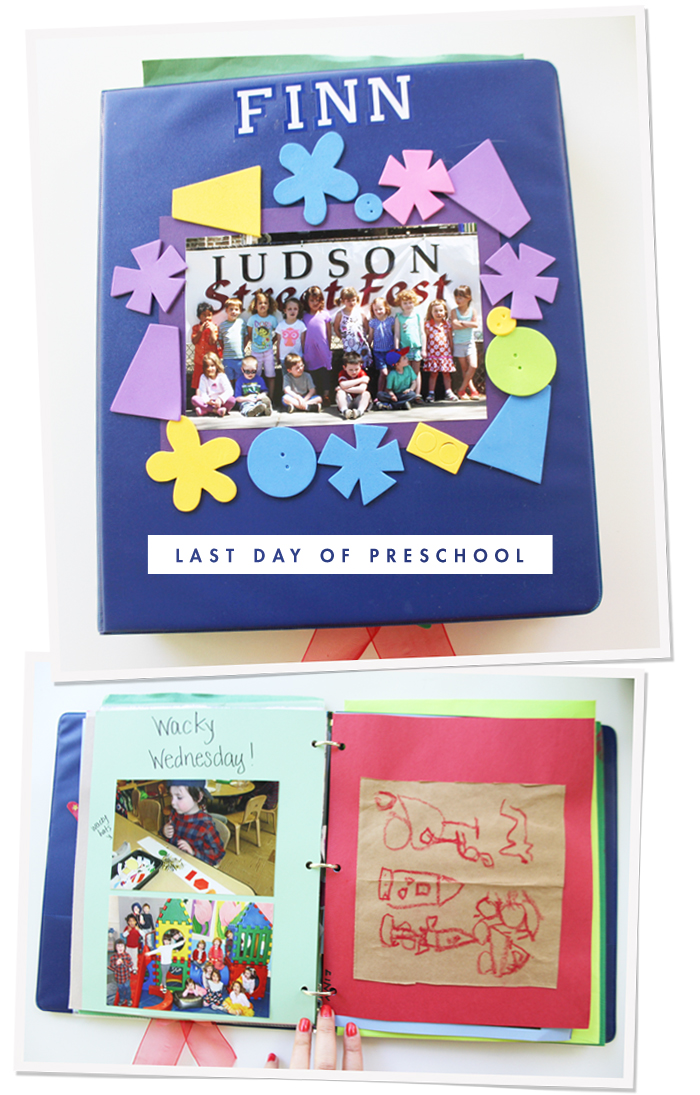 My little Finn Bear isn't so little anymore. Yesterday he finished up his last day of preschool for the year, and this mom just can't believe it. I am so proud of him and happy for him. He's has grown so much over the last nine months and has a hunger for learning; it really makes me burst with pride.
His teacher was sweet and put together this amazing book for all the kids of their individual progress over the year. It highlights some of the skills he's improved since the fall, like writing his name and cutting out shapes. She also included a lot of great photos of the special days at school like; Halloween, Wacky Wednesday, Pajama Day, Valentines, and class field trips. It's all stuff I knew was happening but didn't get to witness first person. I'm glad to have some insight into his new world. Plus, it's gonna be the greatest keepsake as Finn gets older.
Finn is going to be 5 in July which puts him right on the edge for attending Kindergarten next fall, we also have the option of waiting until he's 6 the following year. We've decided to wait, he still gets tired often throughout the day and needs to rest or take a nap. I think all-day Kindergarten would take a lot out of him, afternoon preschool is just his pace for right now. Plus, we thought it might be an advantage to be the older kid as he gets closer to puberty and all that cool stuff. He'll be heading back to preschool next fall, and I know it will be the perfect place for him in the coming year.