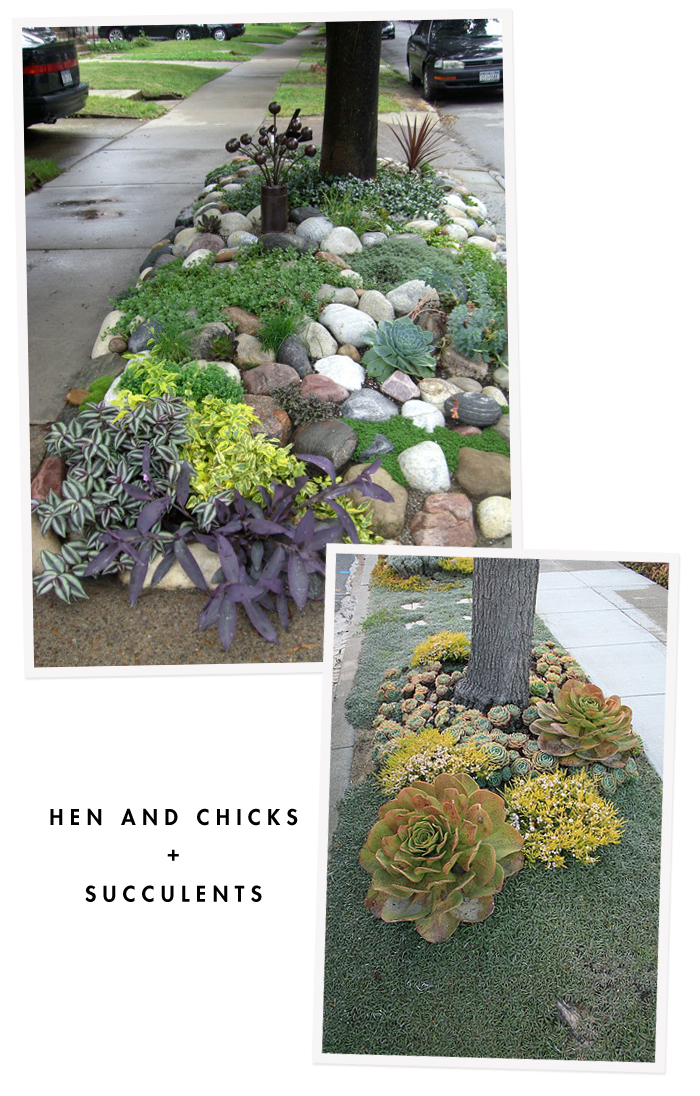 Inspiration Photos Found On Pinterest
Guys, did you know that what I have been referring to as a "boulevard garden" is much more commonly known as a "HELLSTRIP"? Cause I had no idea, until I started googling around looking for inspiration for my much more mild mannered "boulevard garden". I realize now that "hellstrip" is a very fitting name (plus it sounds pretty badass), it describes that little patch between the sidewalk in the street where nothing grows. Here in snowy Minnesota our hellstrips takes a beating, not only is it compacted with snow, but also pummeled with salt too.
My hellstrip has seen better days. I planted it 4 years ago. One day I was out weeding and the next thing you know I was digging up the front boulevard. I'm am so sad to say that I think a lot of the perennial plants I had "growing" out there didn't make it through the winter. I need to come up with a plan and make this area rule, I'm determined.
Last year I started weeding the other side of the hellstrip, which until then had remained grass, er ah, weeds, er ah, a hot mess. Weeding quickly turned into digging it up, removing all the weeds and roots, and then reseeding with special boulevard grass seed. Guess what? It's spring now, and there is no grass growing.
I've been learning a lot on the internetz about these tricky gardens, there is hope for me. I'm not settled on a plan of attack just yet. I think adding new top soil, mulch (to retain water) and boulders to elevate the gardens will help with my soil problems. I also think that I need to stick with a select group of plants. Here are some that I got my eye on:
▽ Succulents
▽ Hen & Chicks (am I saying that right, or is it Chicks & Hens?)
▽ Salvia
▽ Iris (I hear bulbs do great in these gardens)
▽ Hostas (A select hearty group for the shadier spots)
▽ Low Ornamental Grasses
This list may just be the ticket. I really want plants that aren't too tall, I'm not a fan of the overgrown (aka natural) look. I want it to be tailored, well organized and tidy. I want it to be the total babe of hellstrips.
Do you have a hellstrip, do you call it a hellstrip?? Give me some advice, I need it!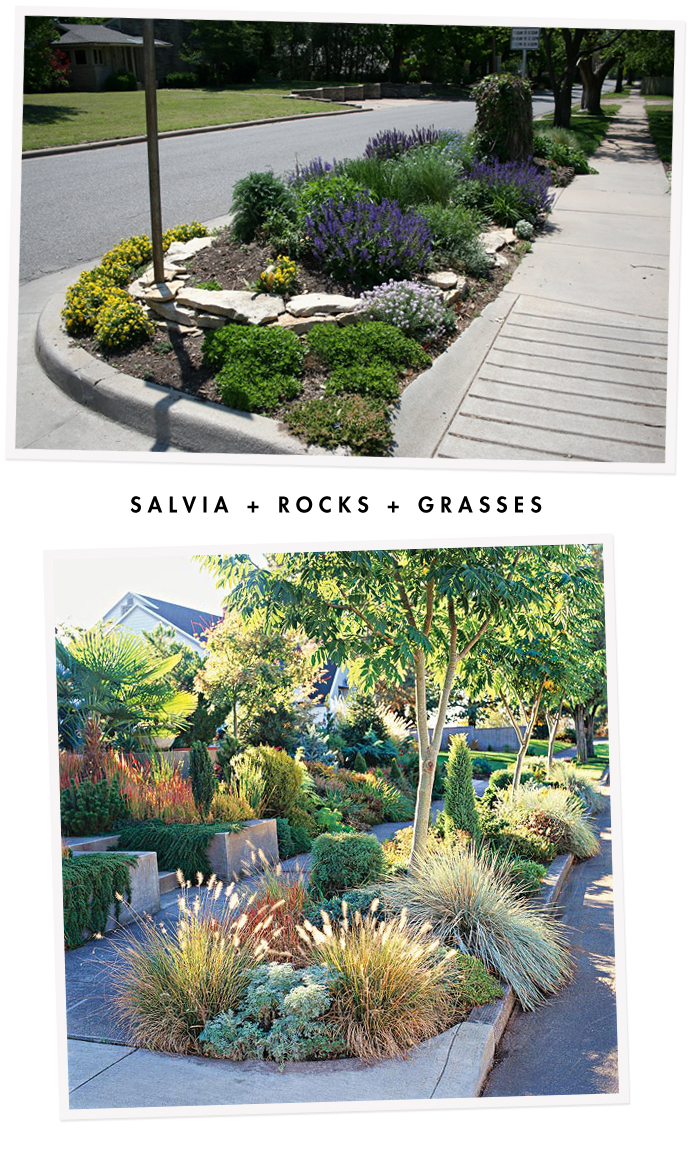 Inspiration Photos Found On Pinterest