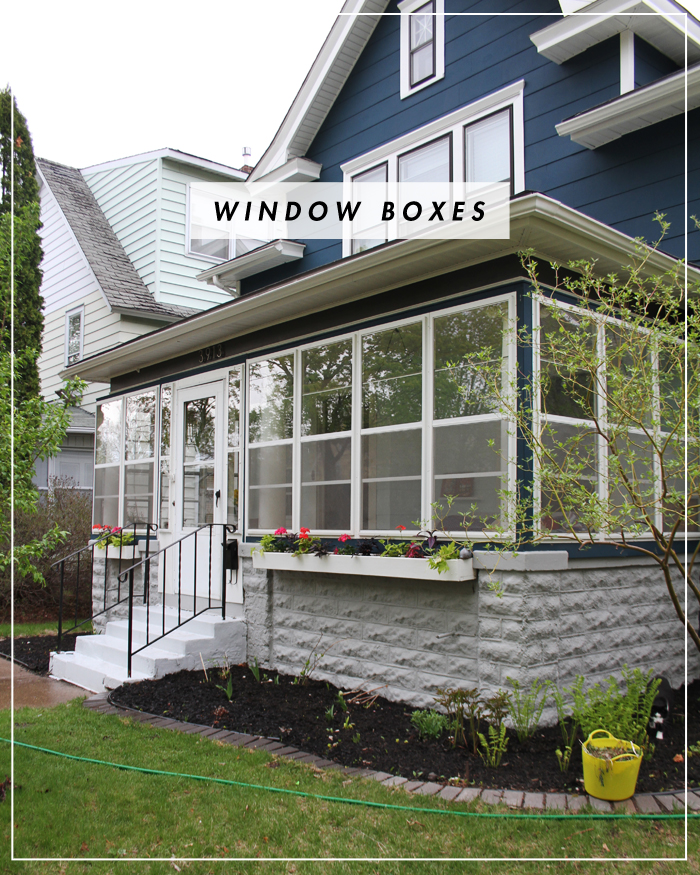 For Mother's Day I received flowers for my window boxes, and mulch. I love this! It's become a tradition and nothing could make this girl any happier. Over the years I've tried out a few different combos for my front window boxes, the first year I planted reds, whites, and lime greens. The second year I planted pinks, purples, greens and oranges, and then last year I tried an minimalist approach doing only white sunpatiens.

I've made a habit of keeping all my plant info from year-to-year, that way, if I find a combo that looks great and works well, I can go back and reference it re-buying the same flowers. Anybody with me on this approach? This year, I decided I was going back to year two, the year of the neon window boxes. I don't know if it looks the best, but all those color make me happy, and I really wanted to see what the bright flowers would like against the new dark blue paint color.
I really love these window boxes, and I can't wait to see them fill in. I missed not having overflowing boxes last year, and I'm happy to have lush potato vines back in my life.
I also usually fill two pots near the front walk up of our house. Instead of repeating the window box flowers, I think I might try and fill them with impatiens, something I have never attempted before. I can imagine them turning into a big mound of flowery beautifulness. I still have about 4 pots to fill in the backyard too, I'll get it all done in time, and it will look great. This is the year that my garden is going to finally all come together, I know it, and I can't wait to see the hard work pay off!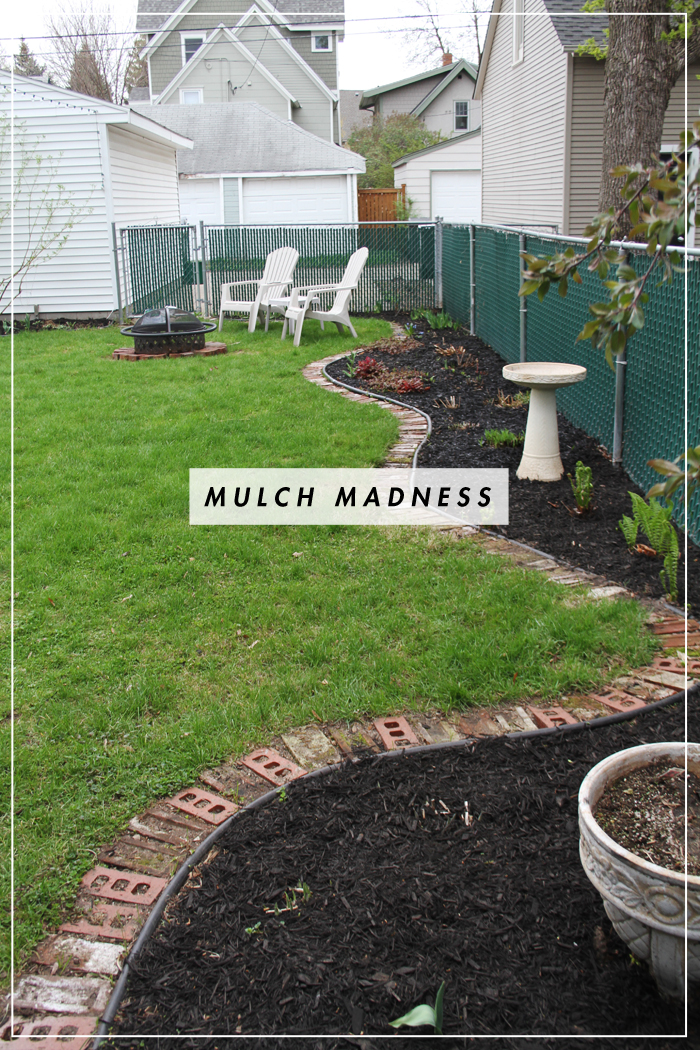 Mulch! Guys, I love mulch! It's the best, and this year I tried something new… black mulch! I guess the black mulch is way more modern looking then your natural cedar, but I really like it because it looks like fresh soil. I have my fingers crossed that it will retain it's darkness for the entire summer. What do you think about black mulch? Anybody ever tried it?
I spent a full two days last weekend in the yard mulching and planting away with no kid interruptions, I seriously couldn't have been happier.