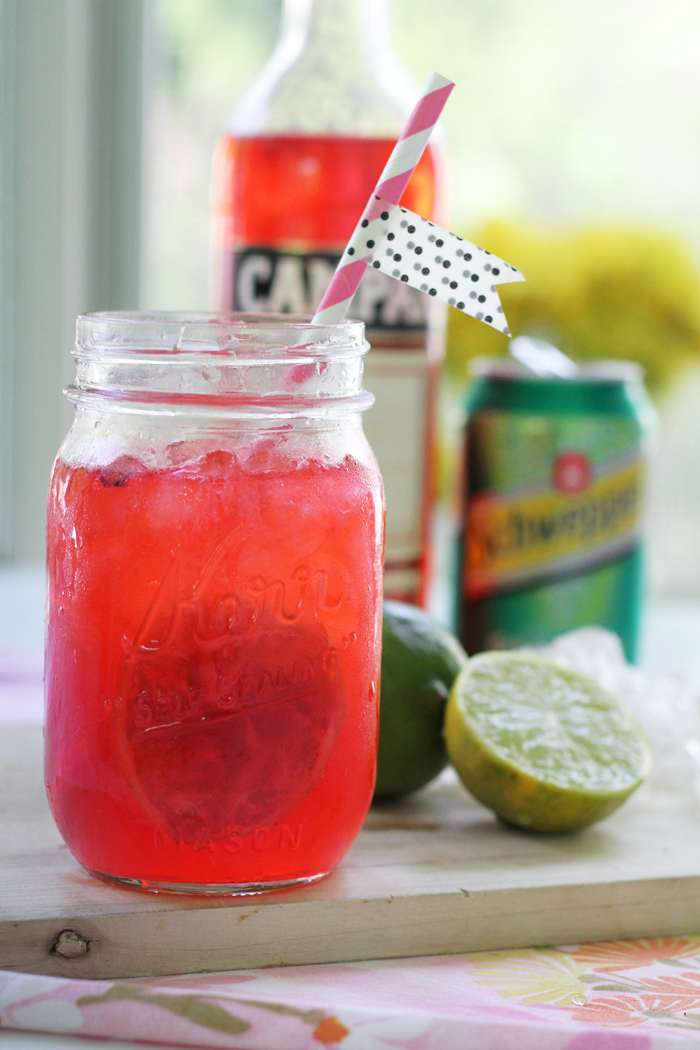 Hey Guys! Over the weekend Jeff and I invented a new summertime cocktail! It was so delicious I thought I'd share it with you! It's based on what has become one of our favorite winter time drinks; The Moscow Mule. Typically this is made with Vodka instead of Campari and is served in a signature copper cup. Typically it's NOT a wintertime drink, but we drank it all winter hoping for better weather. Also, I'm a lime addict, so that's another reason I love the "MM"! Give me half a lime in my cocktail and a Priloec OTC (aka Priloec OMG) any day of the week and I'm a happy camper.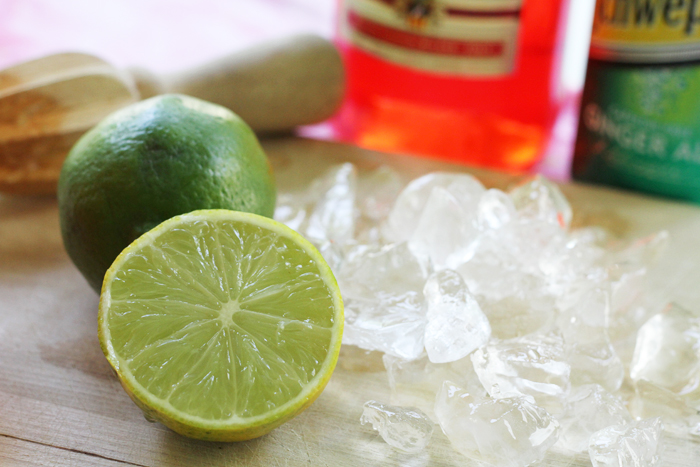 Are you familiar with the classic Moscow Mule? It's super easy to make and tastes delicious and uses four simple ingredients; Vodka, lime juice, ginger ale/beer and crushed ice. I think the excessive amount of lime juice and crushed ice are key to this cocktail. It won't taste as good if you don't go all in on either, so don't skimp. Here's my bittery summertime twist on this old classic.
Milano Mule


▼ Half a Lime Squeezed + Spent Shell
▼ 3 oz Campari
▼ 3 oz Ginger Beer or Ginger Ale
▼ Crushed Ice


Squeeze the Juice from half a lime into the bottom of a glass. Add the spent lime shell after the lime is squeezed. Fill the cup with crushed ice (this is key). Add the Campari and Ginger Ale/Beer in order.
P.S. You can't do much better than a pink cocktail for your summertime wedding or baby showers, something to consider my friends.