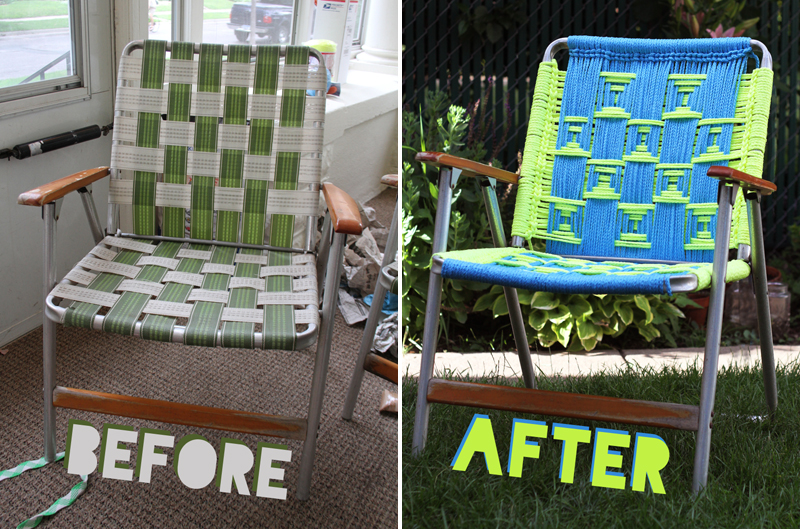 Hey-O Happy Freitag (that's German for Friday) everybody. Guess what I am doing right now? Sitting in the waiting room of a hospital while Jeff gets a knee surgery for a torn Meniscus. We're calling him "Young Menisc" from now on. He totally injured himself a few weeks back when Joel and Katrina were in town. I guess casually drinking beers in the backyard can result in knee surgery a month later, so be warned.
Anyway, I'd like to share with you my new favorite craft project: macrame lawn furniture. This combines two of my favorite things; sitting on chairs in the backyard and craft projects, so you can see why I was drawn to it.
It really all started a long time ago. My Grandpa's craft was making macrame chairs out of colorful cord and discarded aluminum frames. He actually gave us two of the chairs as our wedding present, a totally sweet gift. We use them all the time and totally love the crazy patterns. My Grandpa has since passed away but his chairs remind me of him every time we get them out :)
My Grandpa's patterns are a bit more serious than mine, or at least his colors are. He was a big fan of dusty blues and white cord with brown speckles. I saw this project as an opportunity to get bold with my colors.

I ordered up some old (aka vintage) macrame books on ebay and followed the instructions. Meanwhile my friend Roonz was given strict instructions to collect aluminum chairs for me at garage sales (she's a serious garage sale nut).
It took a little bit to get a groove for how this all works. There's not really any youtube videos to help me with this project. I guess making in depth instructional videos on how to make chairs for old people aren't hot at the moment. The technical instructions provided in the books are not clear either. I kind of had to figure it out on my own. Using my crochet skillz I was able to figure out the method after about an hour. I finished the whole chair in one afternoon kid-nap sesh.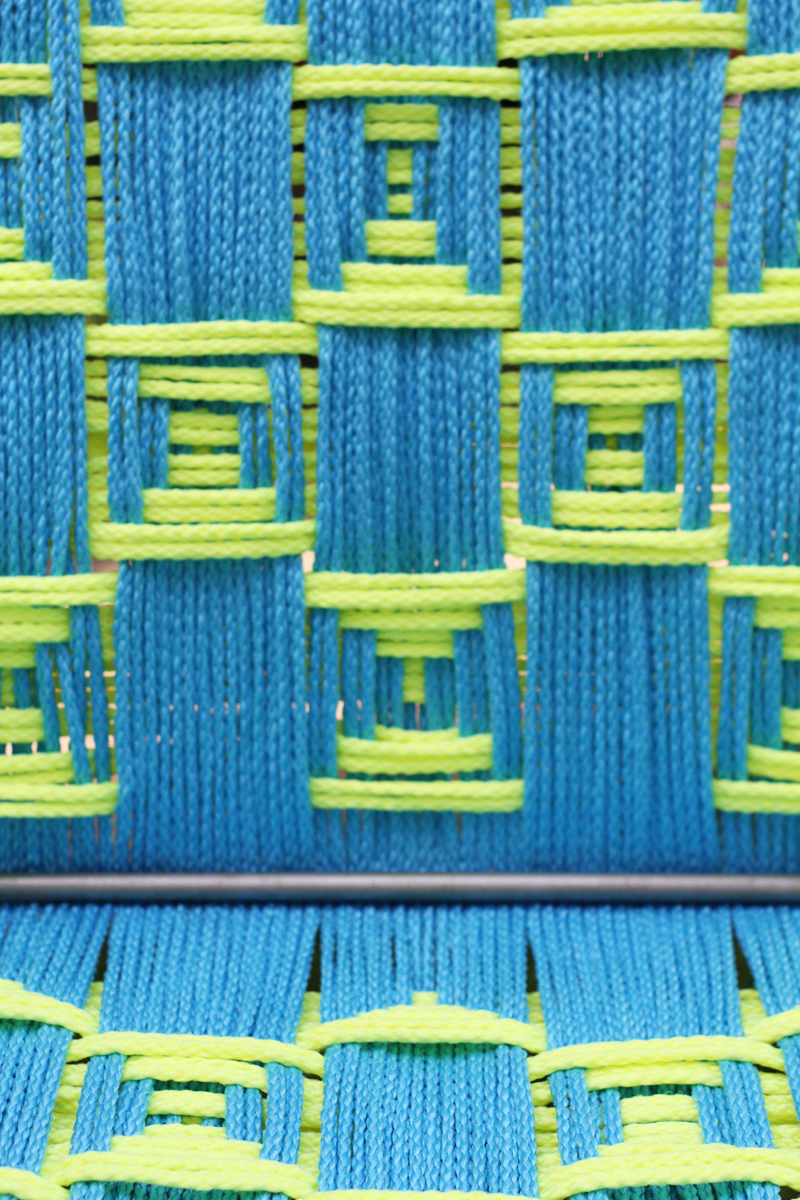 I have two more frames waiting in the wings. I'm thinking I might end the summer with way too much lawn furniture.
Update: New better macrame chair instructions over here.