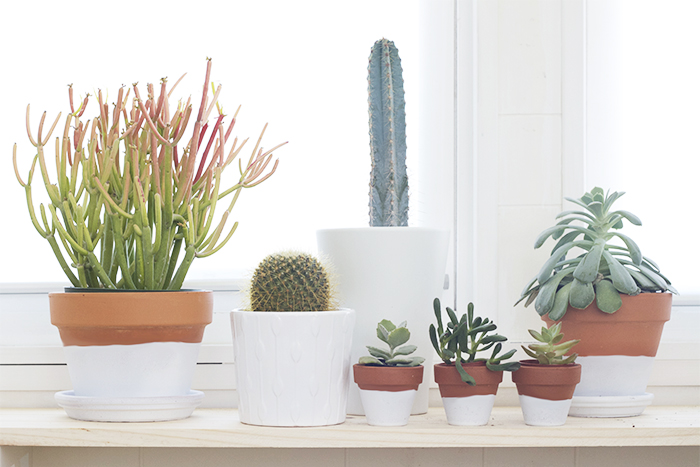 You guys, it's that magical time of year where we can just venture outside and spray paint the heck out of anything we want. I have been marveling at the power of spray paint ever since I started using it in my kitchen makeover to make small improvements with hardware. It's amazing stuff.
I've been eagerly waiting for the opportunity to get outside and spray paint a few things, and it finally happened this week! We had a couple of days with temperatures in the 40's!
Planters and pots can be expensive – lots of times as expensive as the plant if not more. Clay pots however are very inexpensive, usually they are less than $4 for a pot and tray depending on what size you get. I'm no newbie to spray painting clay pots, I've painted a few in matte black this fall, and so far the results are all positive. There has been no unexpected blistering from moisture or anything like that, so I figured I'd give it go and give these pots a dipped look.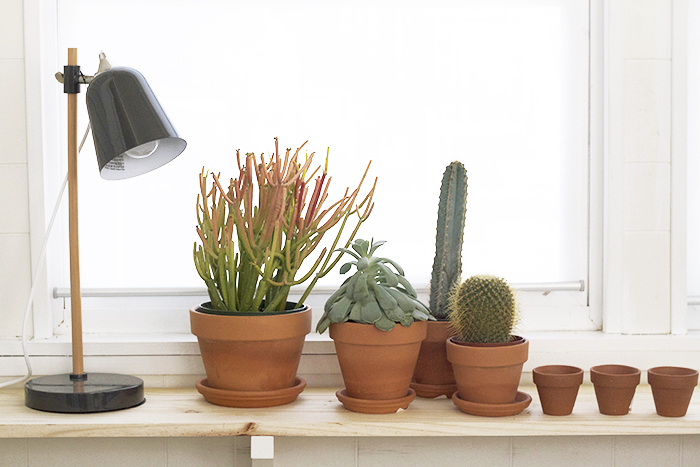 I masked off the tops of the pots and spray painted the trays and bases. It was super easy. I applied two coats of paint. I also painted this cheap-o lamp I picked up at Target earlier this month. It's not bad in the enamel grey, but I thought it would look way better in satin white, so I painted that too!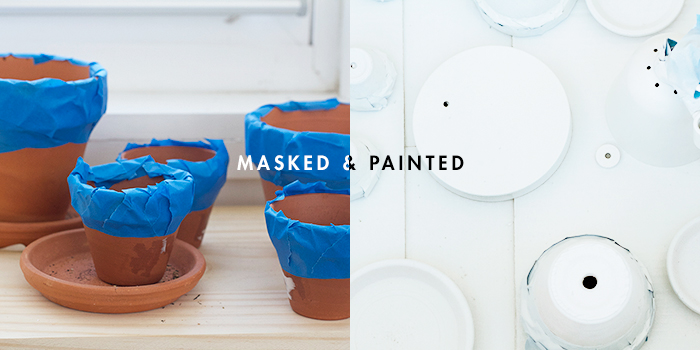 See! Easy! Everything is masked and painted. I didn't use any guidelines when masking the pots, just picked a spot and taped around the top. I didn't even care if it was even! I know, I know, I am so crazy.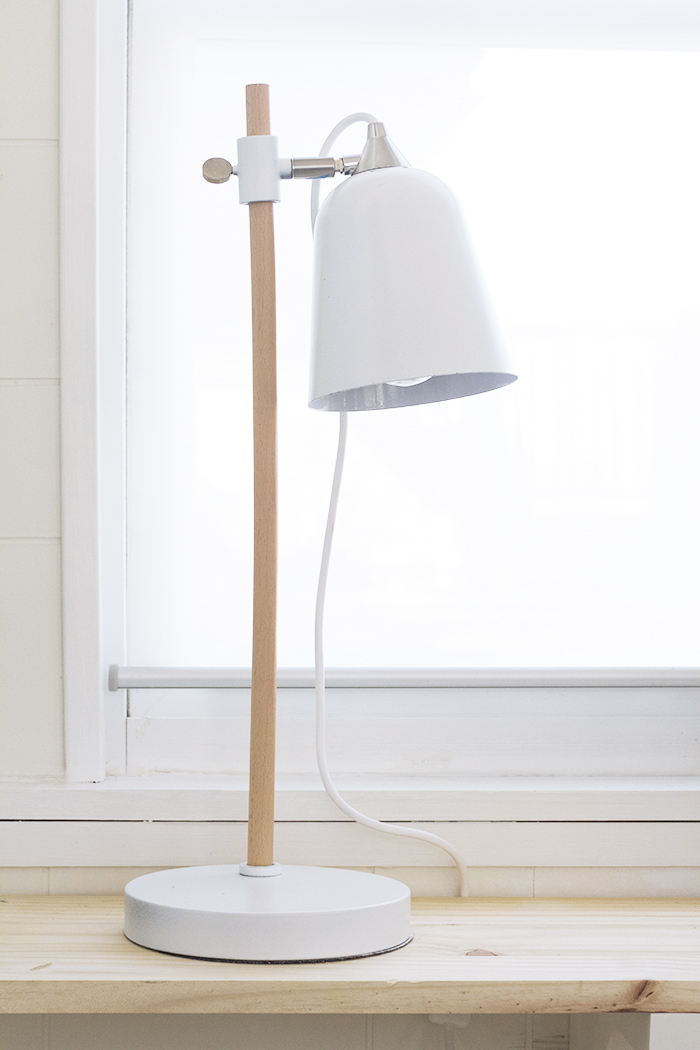 The lamp is my fav, I love it painted white! Don't you think it looks so much better now?
So don't just sit there. Go get your spray painting on, the weather is perfect for it!