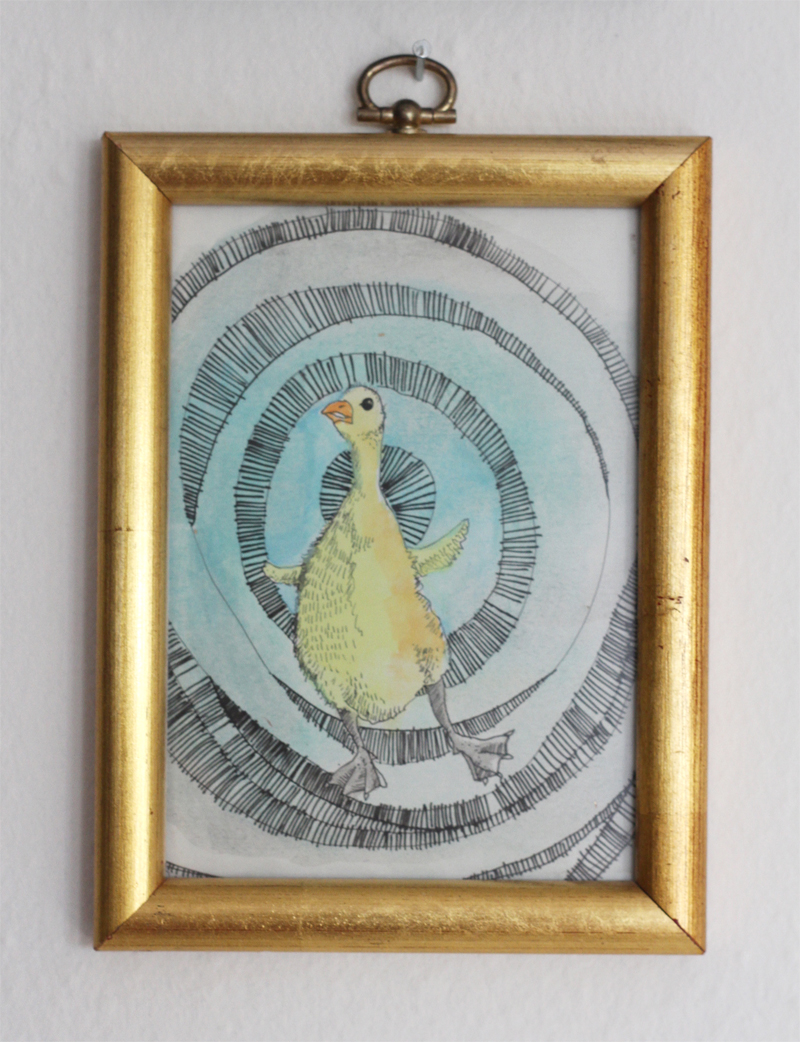 I rarely call my kids by their actual names. I have a thing for nicknames if you haven't picked up on that. Finn has been "Finn Bear" aka "Bear" (like Bear Grylls… not) since the day he was born. When Gus was born I started calling him "Bear" too but I realized very quickly that it didn't really make a lot of sense. I already had one bear, I didn't need another. So Gus had to live life without a nickname for awhile until he proved his worth to the nickname gods. As Gus got older he started making weird hissing breathing sounds when he got super excited. Before we knew it he was officially "Gus the Goose."
So what does that have to do with the picture above?
Back in 2007 our friend Aaron Anderson (aka McTubbins) made us a family crest. At that point it was just the two of us. The crest has made it's home over our bed ever since. Then, we added Finn to the family. For his 1st birthday our friend Laura Olson (aka Laurax) gave Finn a small little drawing of a bear. It was destined to be part of our family wall and the drawing made it's home above our bed directly under the crest.
Then Gus showed up, and we made no changes to our family tree (we are total jerks).
Just recently, I worked with Laurax on a bloggy project. She's going to join the Peace Corp next month and is being relocated to Cambodia, (crazy!). She needed a blog stat, duh. So using all my blogging wizardry I helped her create a blog on blogger. It looks good and is ready to be filled with stories and drawings of her crazy adventures.
So what does that have to do with "Gus the Goose"? I'm getting there, okay.
Laura presented me with this sweet drawing at our last blog meeting. A little gosling for my wall. And now the trifecta is complete, and our family tree looks awesome!