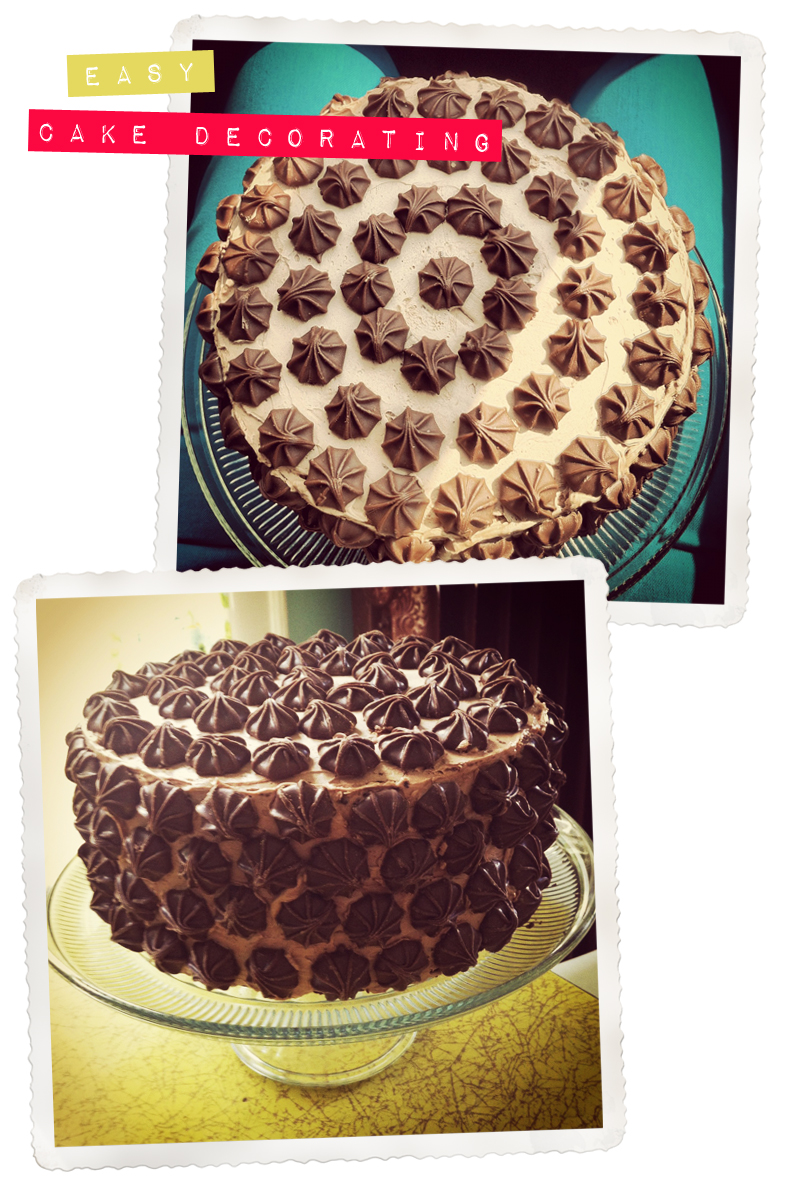 I wanted to share with you a really easy way to make a pretty cake that takes little to no cake decorating skillz. This is the second time I've made this birthday cake. Last week we celebrated Finn's 4th birthday and by request he asked me to make him a chocolate cake with chocolate frosting and chocolate chips, the same thing he requested the previous year. What can I say the kid has a thing for chocolate.
So here's the easy part. This is a four layer cake. I iced it using Martha Stewart's Swiss Meringue Buttercream and added semi sweet chocolate to make it chocolate, duh. Once the icing was made I iced each layer and crumb coated the surface of the cake. The great part about this cake is that you do not have to be neat and tidy. You can get messy with the frosting and no one will ever know. Once the cake was all frosted up we added the brachs milk chocolate stars.
There are a lot of candy companies that make chocolate like this. Check the candy aisle of your grocery store and you'll be sure to find something similar. And don't stop at chocolate either, gum drops, caramels, or covered peanuts would look great too, anyways, you get the picture.
Alright, now on to the next cake. Gus' birthday is this weekend. Two birthday's in one month is CA-RAY-ZY!