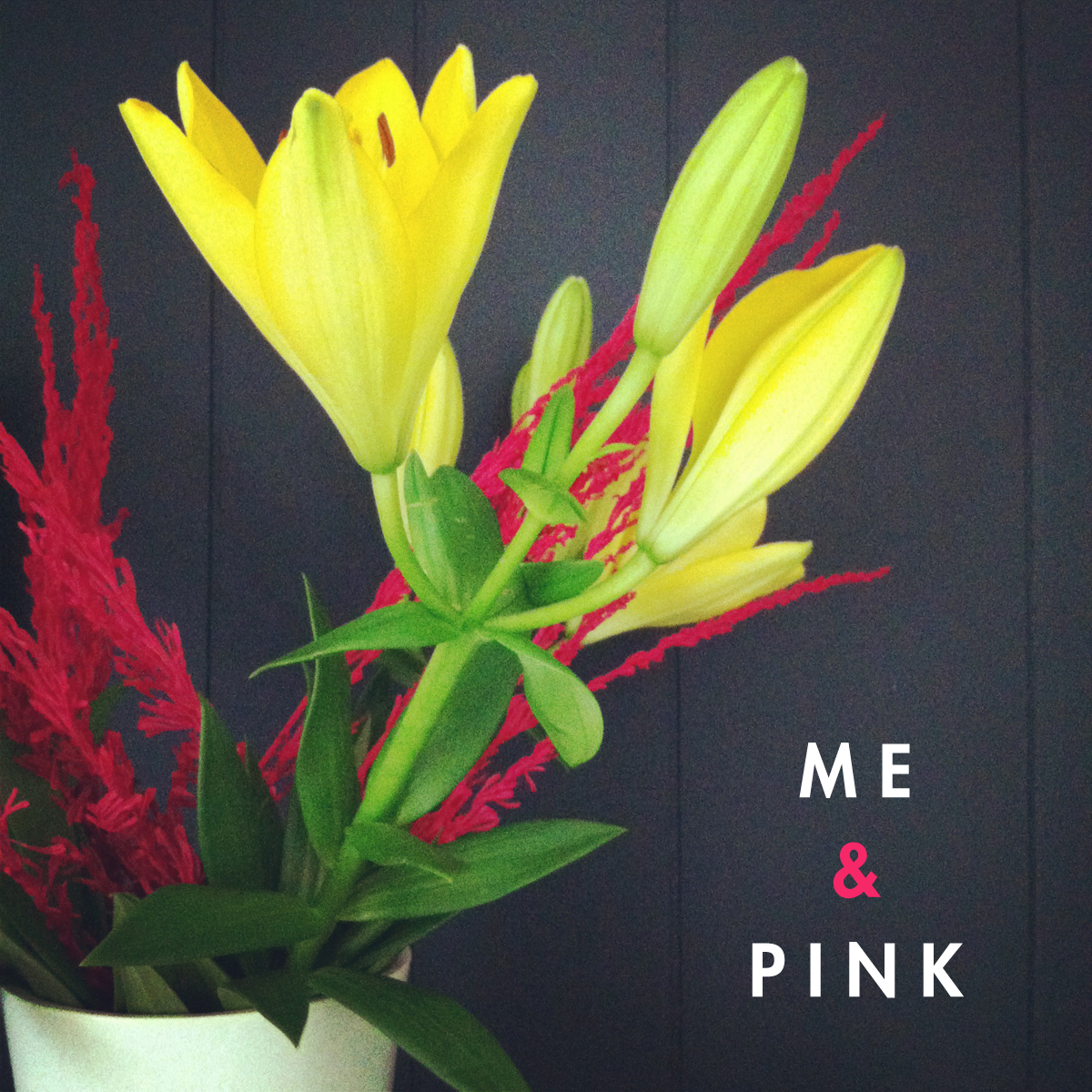 Well if you know anything about me, you probably know that I'm not really a "pink" girl, that is until recently. It started with the blog, when my new design went up in January it was all blues and gray and then all of a sudden my links turned pink, and then my profile photo took on a pink hue and then, what do you know, my title "Deuce Cities" turned pink too.
It's been downhill ever since.
I was tidying up our bedroom yesterday afternoon when I realized that my side of the bed was turning pink too. My bedside table legs, my ghana basket and the flowers are all showing signs of pink. I'm hoarding pink and spreading it all over my little corner of the world.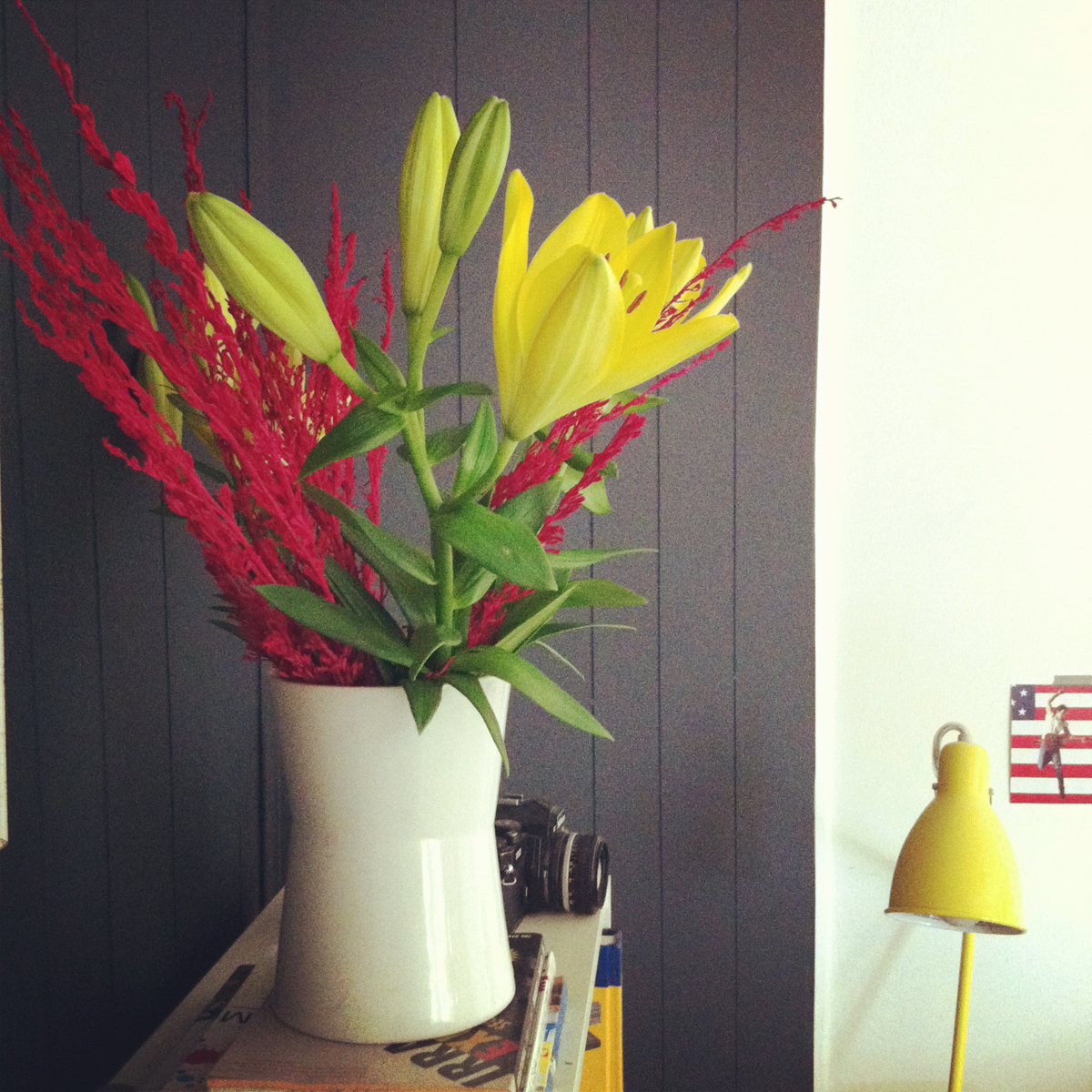 Cool basket huh, I found it over here and am using it as storage space for Penny's baby blanket that I have not been working on.

Maybe it's as simple as being surround by 3 boys 24/7, maybe this is how I speak out and take back my space. I'm protesting trucks, dirt and legos by painting the legs of my bed side table pink, duh.