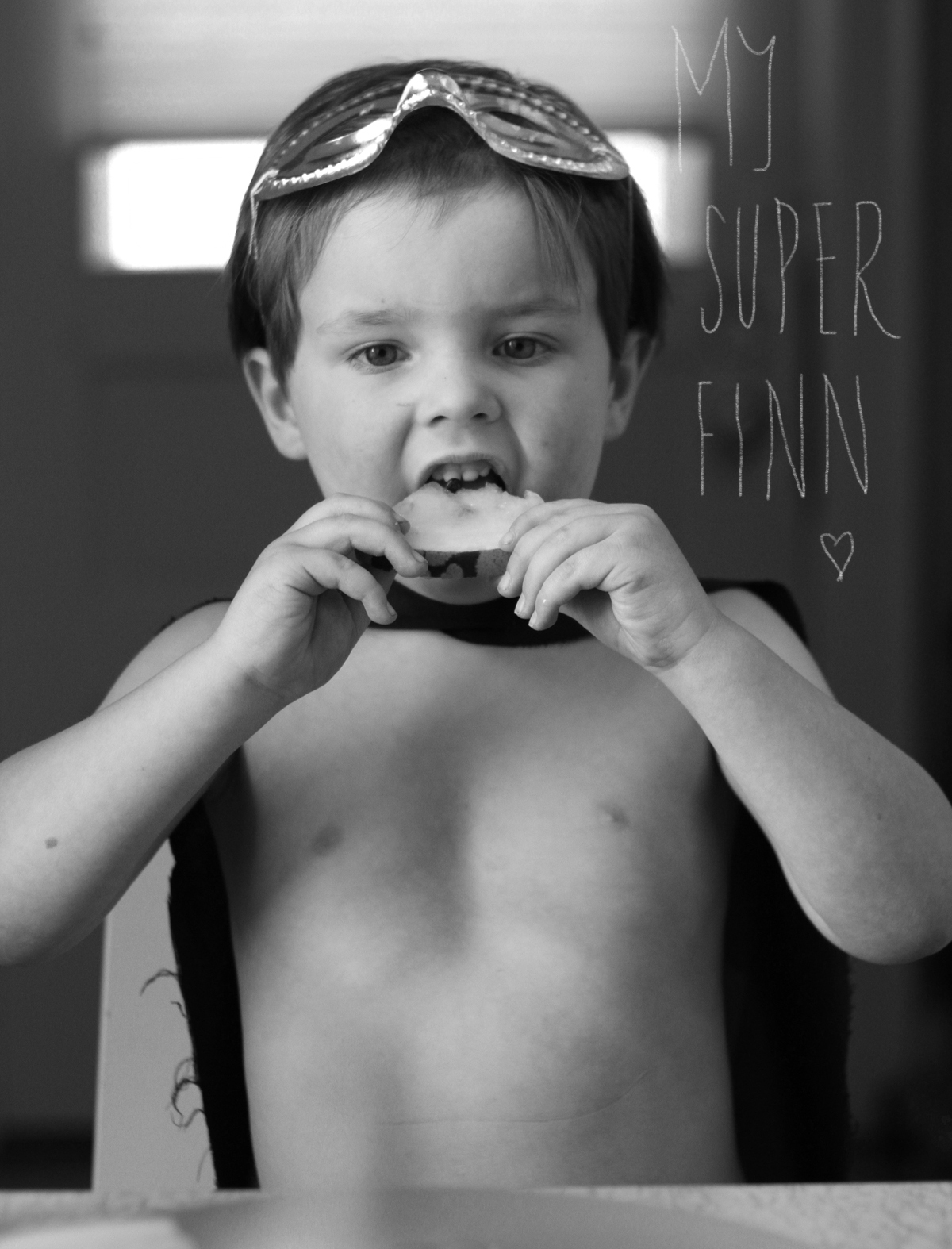 Don't mind this messy face
No-Shirt-Kids make me happy. We've had a great summer and I'm already feeling like it's over. We had a cool bit of weather last week and it kicked me straight into fall mode. I am really looking forward to being cozy this fall but I don't want the summer to be over just yet. I'm sure we have a good 3-4 weeks in front of us, but I can't help but feel like it's over.
Anyway's, I love these summertime kids (and Elsa too). This summer the house has been full of lots of happy kids sounds. Imaginations are running wild, and even Gus is getting in on the action. Finn has been the best-ever older brother! If all of us had awesome older brothers like Finn we would increase our childhood-good-memories quota by half.
There has also been a fair share of pushing, shoving, pointing fingers, fake cries, blaming, bugging, picking on, and driving one mom totally batty. Luckily the good days out weigh the bad, and this summer will be one of my favs on record.