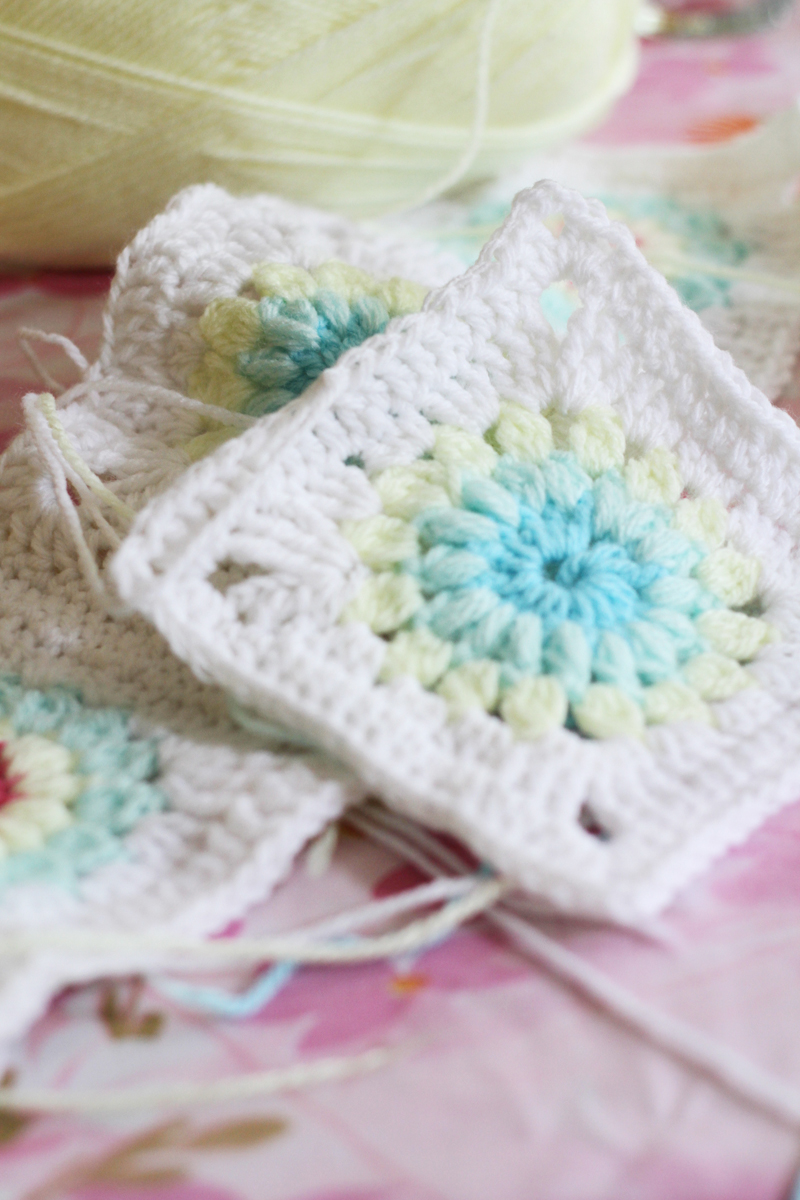 So, I couldn't resist making Beak & Cam's baby an afghan, just like the sunburst blanket I made for Elsa when she was borned. Believe me, I tried to resist, I knew it was going to take a lot of time and I probably should've started back in the cold days of winter. It's totally my duty to bestow blankets on all the cool babies of the world. I couldn't let Cam's baby girl not have some sunburst lovin' too, so here we go!
You probably wouldn't have guessed it but my first post ever on the blog was about the granny square afghan I made for Elsa, and to this day it is the most popular post on the blog, crazy huh? I guess I got some good SEO vibes on that one. Anyway, since I always get tons of questions on it, and since I can't remember all the details, I thought I'd get more into for this version of the Granny square.

For all you crochet nerds out there. My pattern is 90% based off the one seen here by priscillascrochet.net but in the fourth round I double crochet in each crochet from the 3rd round. In the corners I do 3 DBC followed by 3 chain stitches and then another 3 DBC. That's the trick to getting the diamond patterns in the corners when you join it all together.
I'm totally trying something new this time; last time I went for the Cascade 220 yard, but this time I went for the super soft baby yarn, so far so good. I'm using the Loops & Threads Snuggly Wuggly baby sport in White, Soft Yellow, Cool Baby, Candy Pink and Soft Mint. All colors to match the baby's nursery.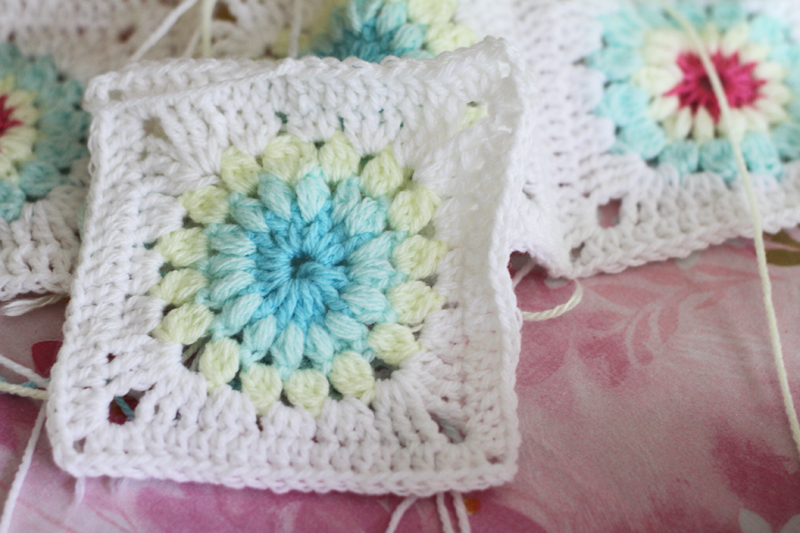 I'll be doing another update as I get further along to go over joining and then I will end with the scalloped border. My goal is to do a square a day, I need 35 squares so that gives me a month, give or take to finish the project. Now we just need to keep that little baby girl cooking while I finish up this blankie.