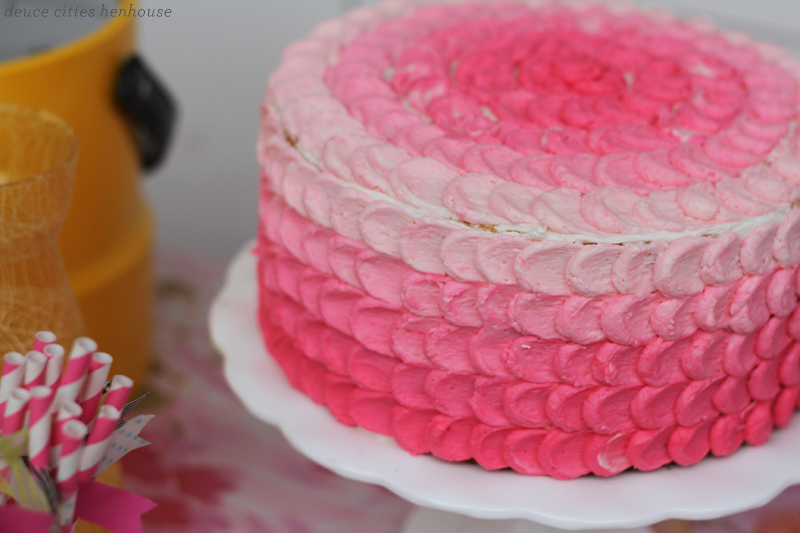 Hey Guys!
Thanks for sticking with me, I know I totally disappeared last week. That's cause I was spending all my time baking and icing this cake in preparation for Cam's baby shower we had on Saturday. If you follow me on pinterest you know I have a shower board going. One of the first things I pinned was a ombré cake from bubbleandsweet.blogspot.com.
Making an cake with graduated colors was def on my radar, and then like magic, last Thursday, just as I was about to start icing my cake, Prudent Baby posted an even cooler tutorial for an ombre pedal cake, by guest blogger, The Hungry Housewife.
It was total internet destiny.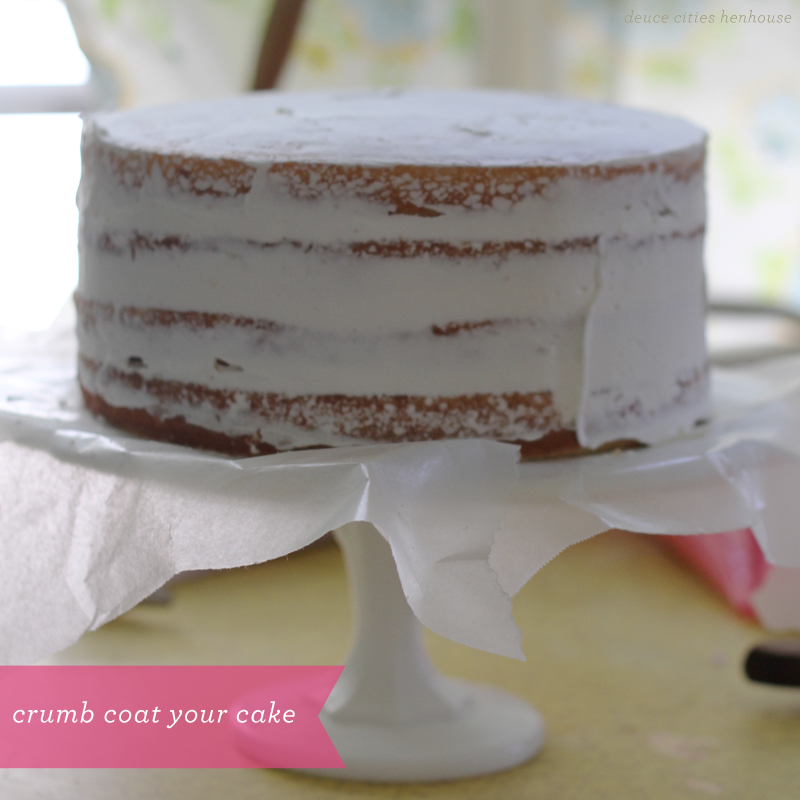 The Hungry Housewife laid it all out. There's even a vid to accompany her detailed photos.
I make a few of my own modifications though and thought I'd share then with you.
First of all I used this recipe for Swiss Meringue Buttercream via Martha Stewart. This is the first time I had used this recipe and I totally loved it. I am one of those crazy people that is not really into frosting, it's always too sweet (I have a major salt tooth). In my opinion, this recipe calls for the perfect amount of sugar and the consistency of the buttercream is exactly what I was looking for.
I doubled the frosting recipe and I recommend you do too. It would totally blow to make all your icing, divide it, and color it, just to find out you were short in the end. If that happened to me I would cry, fer real.
I started by crumb coating the cake. After I was finished I chilled the cake and split the remaining buttercream into 5 equal parts (about 1-1/2 cups per bag).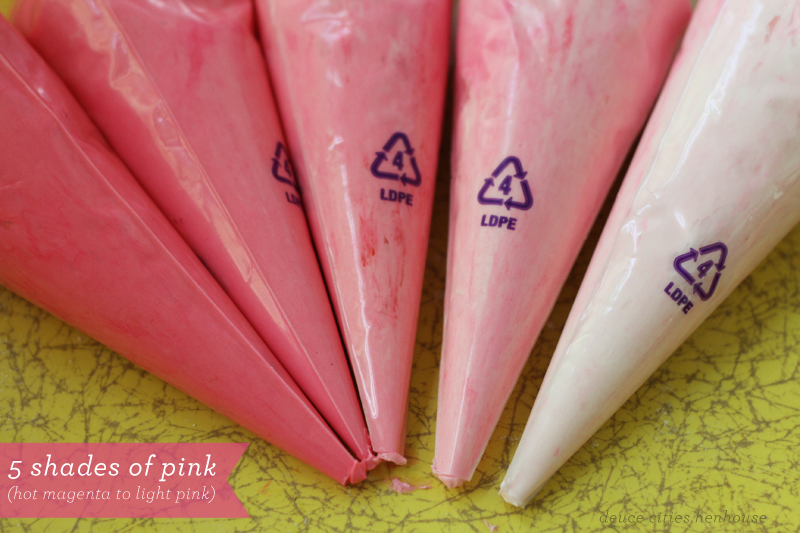 For food coloring I used Wilton's Rose color and graduated the amounts. The darkest color was made up of about six small dollops of the gel food coloring and the lightest was one (just a shade pinker than white).
In the Prudent Baby tutorial I mentioned above they suggest using a #12 tip, which is all good and fine. I only had one #12 tip and 5 bags of icing, so before I filled the bags I just lined them all up and snipped 'em with the scissors. Totally worked just as well.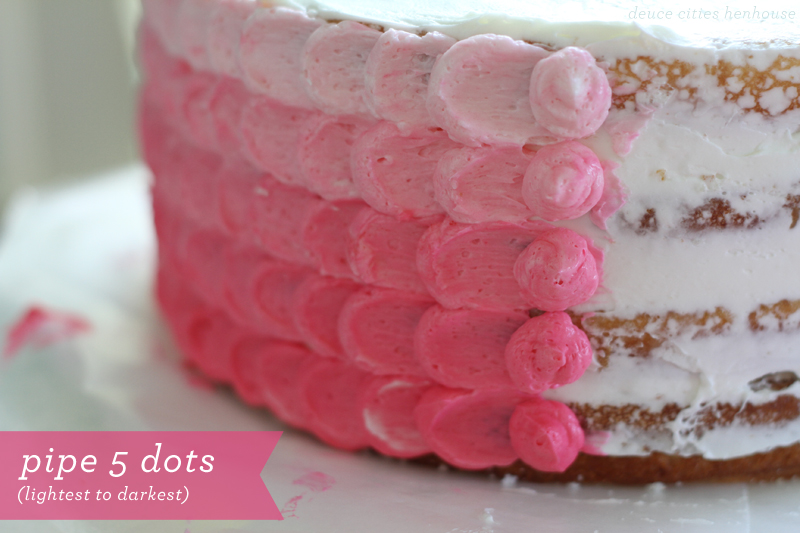 The Hungry Housewife uses a spatula to spread her icing, but I just went ahead and used the back of 5 baby spoons because I had them on hand and it saved me from wiping them off after every smear.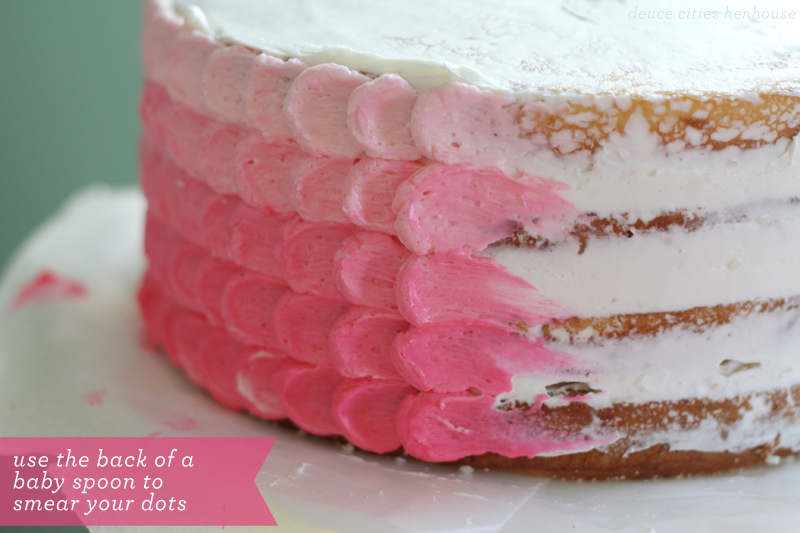 This cake is definitely the best looking cake I've ever made and one of the easiest to decorate. It was 90º and I had my oven on, dur. I continually had to cool my buttercream in the fridge, but it all turned out just fine in the end.
If you want to be cool, and have a cool party cake at your next cool party, you should totally try this out. It's a real winner.