Hey Guys!
Remember back in March when I posted about helping my friends Beak & Cam get the nursery together for their soon to be arriving baby girl? Well, we're still at it.
Cam and Erin (aka Roonz, aka Roonstuff) and myself got together last night and whipped this room into shape. In a few short hours (fueled by delicious lasagna) we assembled the crib and changing table, painted the paneling and hung up some artwork! Yeah team. It was awesome to get so much done in such a short amount of time. The downside of course is there is still so much left to do.
Don't worry Cam! We'll get this done before that little girl shows up!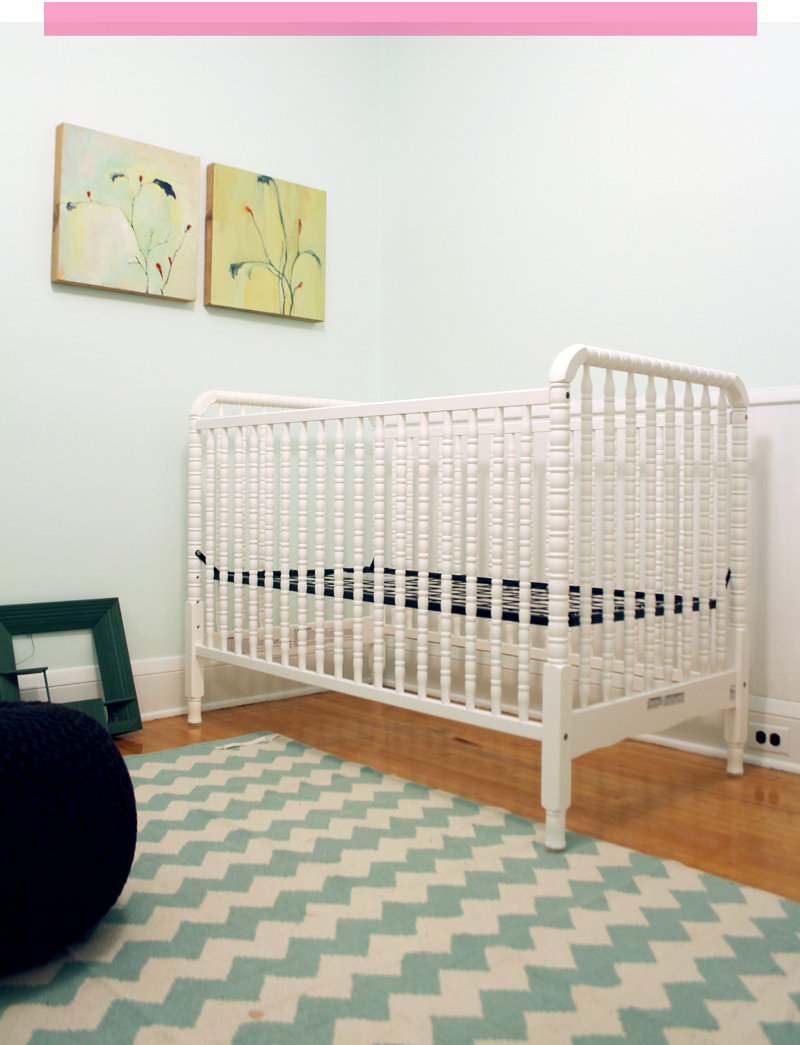 We've only got a few short weeks left to finish the room up. We are entering the "final touches phase", so that's pretty good progress.
Here's a list of the things still left to do:
&#9660 Hang Wooded Blackout Blinds
&#9660 Hang Curtain Rods
&#9660 Hang Curtains
&#9660 Install Curtain Tie Back
&#9660 Install Floating Bookshelves
&#9660 Style & Accessorize Shelves with Vintage Books and Artwork
&#9660 Hang Remaining Artwork
&#9660 Crib Mattress
&#9660 Crib Sheets
&#9660 Install Switch Plate
&#9660 Changing Pad
&#9660 Changing Pad Cover
&#9660 Purchase Storage For Under Changing Table
&#9660 Acquire a Crocheted Throw
&#9660 Crib Bedding/Quilt (Grandma is all over that)
&#9660 Make a Bird Mobile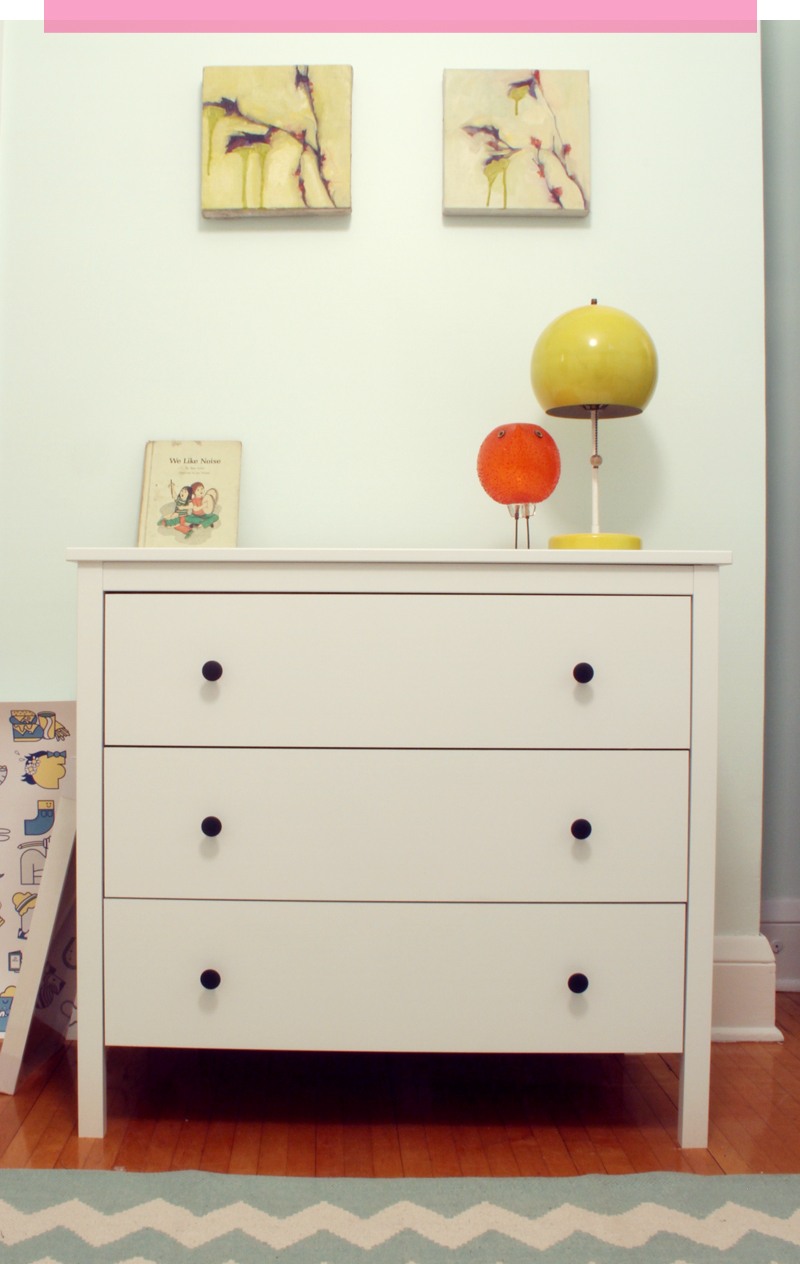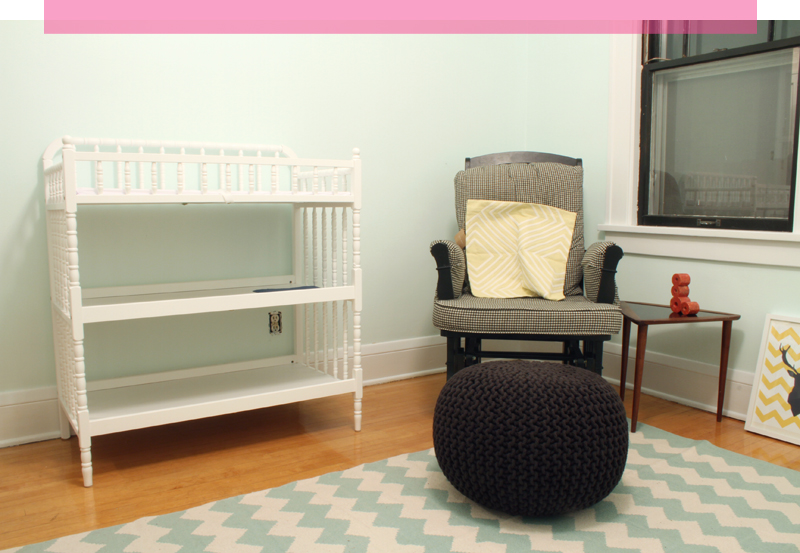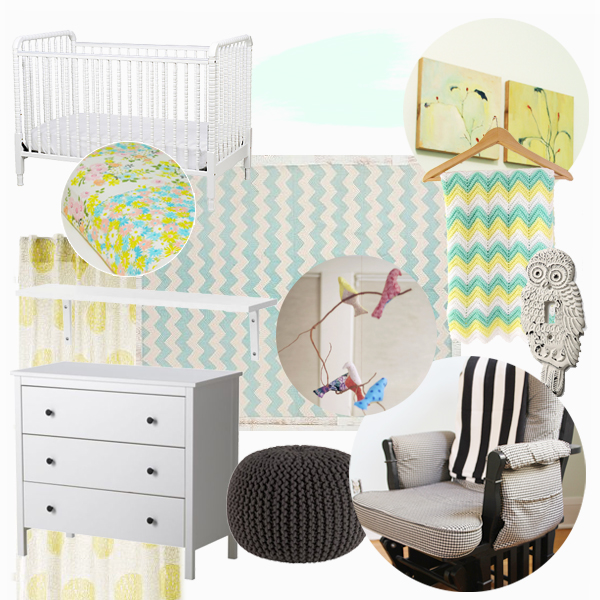 I've updated the moodboard to reflect the direction of the nursery. When we finish I'll do a whole huge post with sources and all. For now, if you have questions, leave a comment, I'd be happy to get back to you.