I'm really excited about this post! Some of my dearest friendthrens in the whole world, Cam & Beak (legendary hip hop producer) are having a baby this July. That means their girl babe and my Gus will be less than a year apart!!!! So excited about this. Cam is in charge of this nursery while Beak is out on tour and asked me for some nursery advice, and you know me, I was happy to oblige.
I'm going to have a few upcoming posts of the progress of their new nursery so you can see it come together step-by-step. Let's start at the beginning.

Cam has a good start on this room, she's already gone ahead and painted the walls the palest and mintiest blue-green color and has had the trim painted white. It's looking fresh and new except for the beadboard on the far wall. We both agreed that had to get painted white asap.
She has already collected a few great pieces of artwork and picked up this awesomely amazing black rocker with black & white gingham fabric on craigslist for a song. Look what else, she's totally on board with the graphite grey knitted pouf from CB2. The pouf in in the nursery phenomenon is becoming super popular, but for good reason, they are awesome, soft and comfy.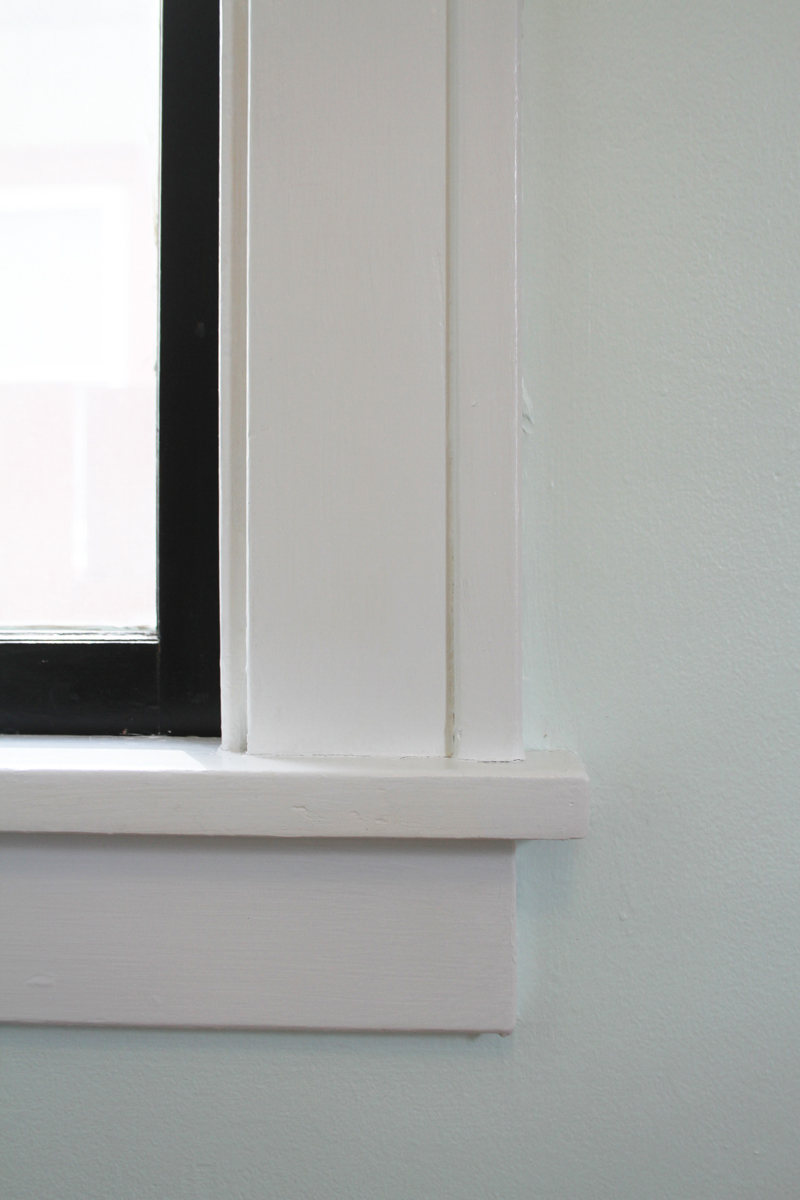 One of my favorite parts of the room already is the black window sashes. They were black before she even started this project – Cam lucked out. I think they will be come such a great feature and will help this room come together. The color palette is so perfect for a girl baby, minty green, with yellow, and pink accents set off by black and white trim.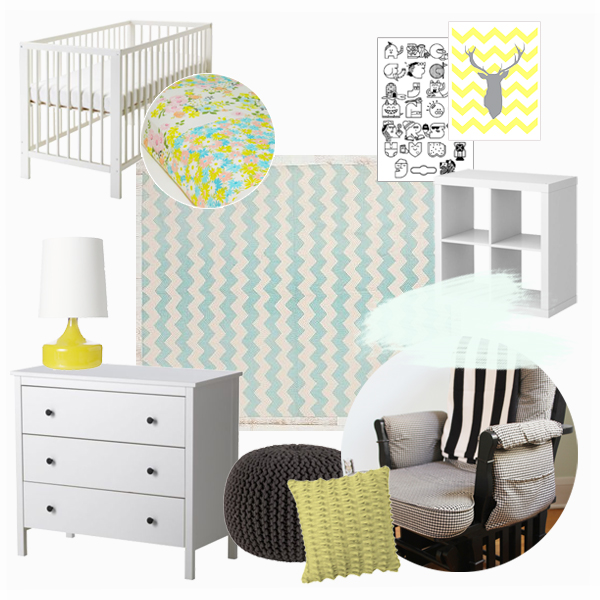 Here is a very simple guide for the room. Cam and I spent Saturday afternoon at Ikea scouting out some furniture pieces. We wanted to start by laying out the floor plan and them move forward with accessories etc. Cam really wanted to have a lot of storage in the room so we really took some time to consider how furniture pieces would function. As always, we went for the Expedit shelf from Ikea. Expedit is functional with a capital "F". That's right, I get passionate about my Ikea. It's a super modular piece and can be transformed over the life of their room. We both decided wall shelving would be a great idea for this smaller space and have our eyes set on the Lack floating shelving system (also from Ikea). The floating shelves would get things up off the floor and would work as an excellent spot to display all Cam's vintage finds.
The dresser is to be multi-purpose. It will function as both dresser and changing table. Changing tables are only temporary furniture pieces, and since we are working with a limited budget, we thought it best to focus on the dresser and come up with a plan to incorporate a changing station.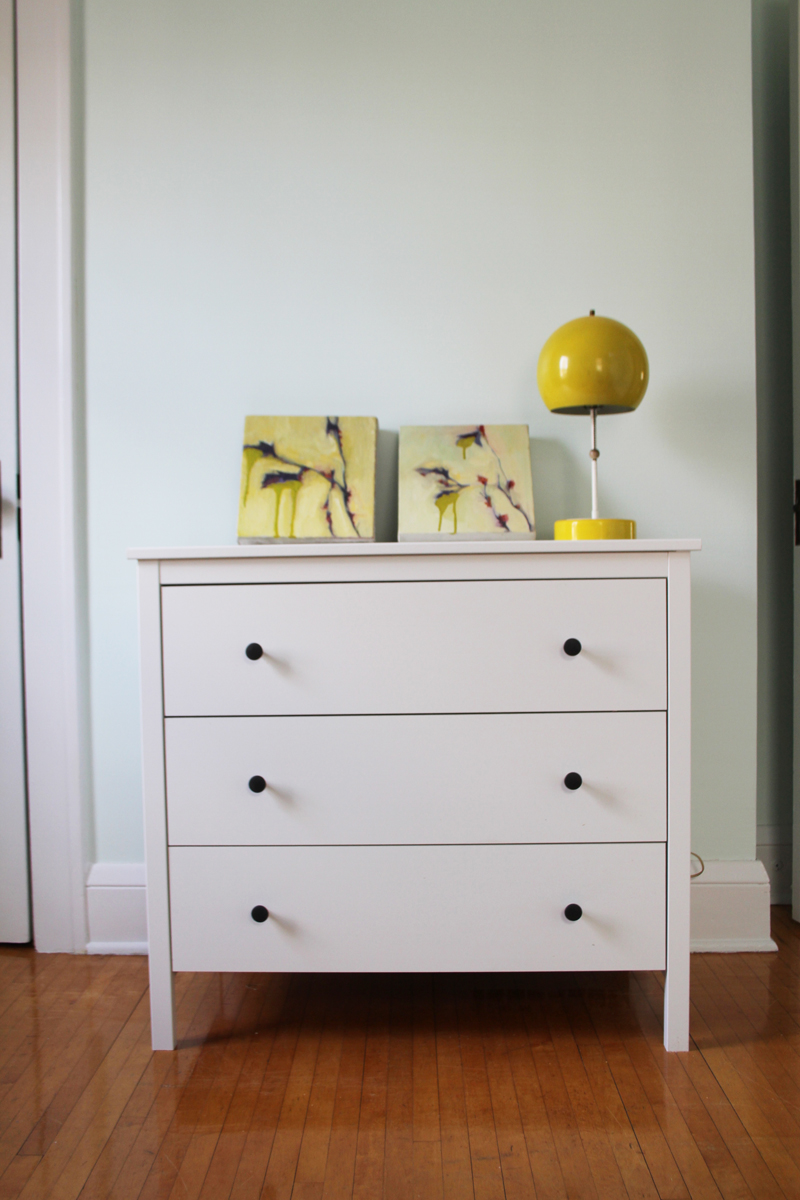 We did make one purchase on Saturday, we picked up this Koppang three drawer dresser from Ikea. We were sold when we saw the black pulls. It nestles right into the space and will accommodate a changing pad perfectly.
That's about all for now, we've got big plans for this space and I hope to be updating you often on its progress.