All aboard the color blocking train!
Yeah, I just did that. I totally couldn't help picking up that small jar of pink fluorescent paint last week at the hardware store. I've been on a total pink and black and white kick ever since I made Cam's shower invitations in April. It's even inspired the recent look of the blog. So yeah, throwing that can of paint in my cart was a no brainer. If you haven't noticed color blocking has been showing up all over the internet, and I needed to get in on the action. I just HAD to color block the crap out of some stuff. My first victim is my bed side table. Those pink legs look pretty damn good with my yellow lamp, wouldn't you say?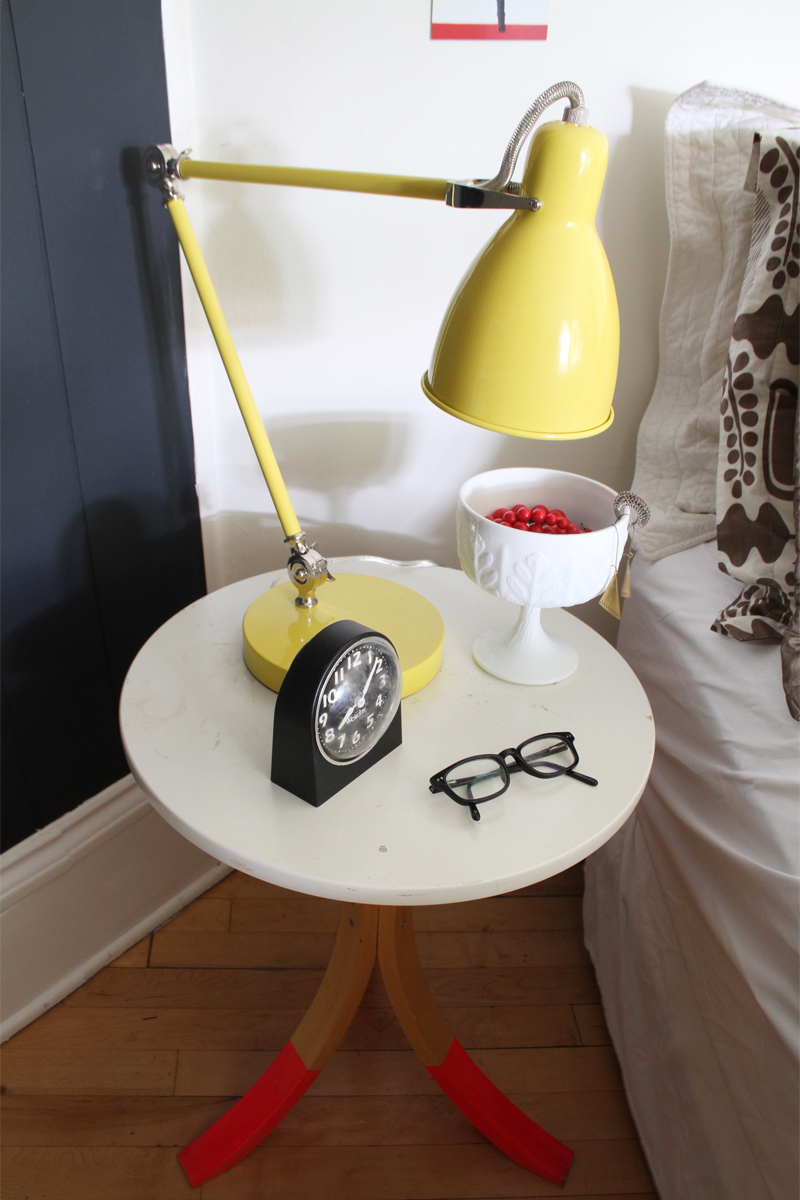 Another photo in case you needed more.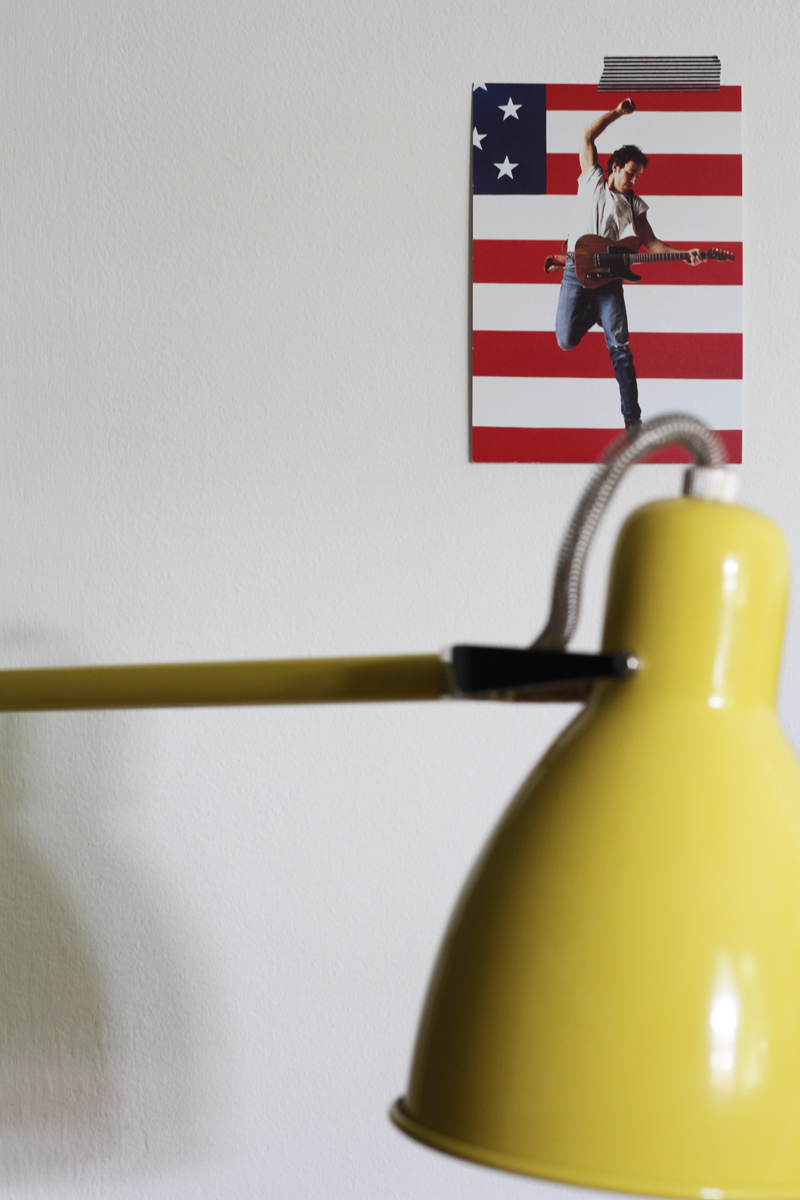 And for good measure, Bruce.