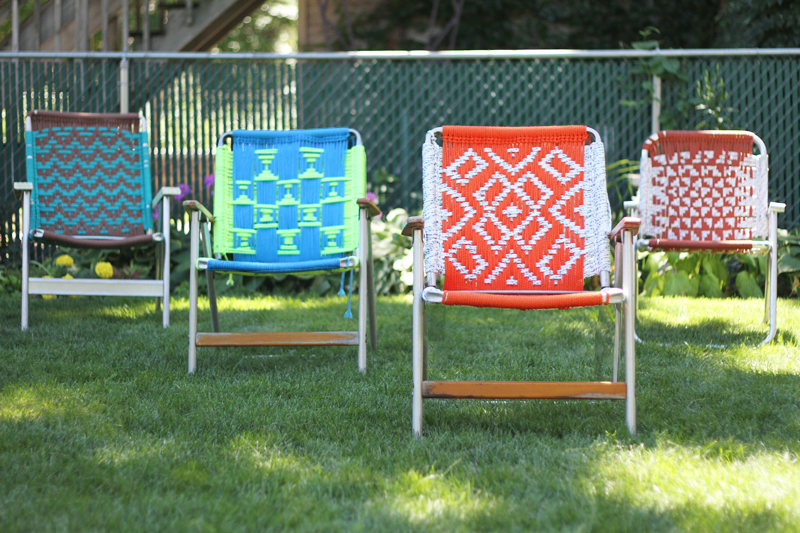 Hello everybody and welcome to the first ever Henhouse video tutorial. I know crazy, right? I'm not super good at these sorts of things so please let me know if I am missing any vital information. In the below vid you will see the looping method that is key to weaving a macrame chair. I tried to make the pics as thorough as possible so you would get the trick.

Here are a few other vital tips. Pick up a macrame tutorial book from ebay or etsy. They don't make them anymore and this is probably the easiest place to find them. What's that you say? "Where do I get all the other supplies I need?" Well my friends, the answer is simple, this macrame superstore has everything you need including cord, giant plastic crochet hooks and even aluminum chair frames.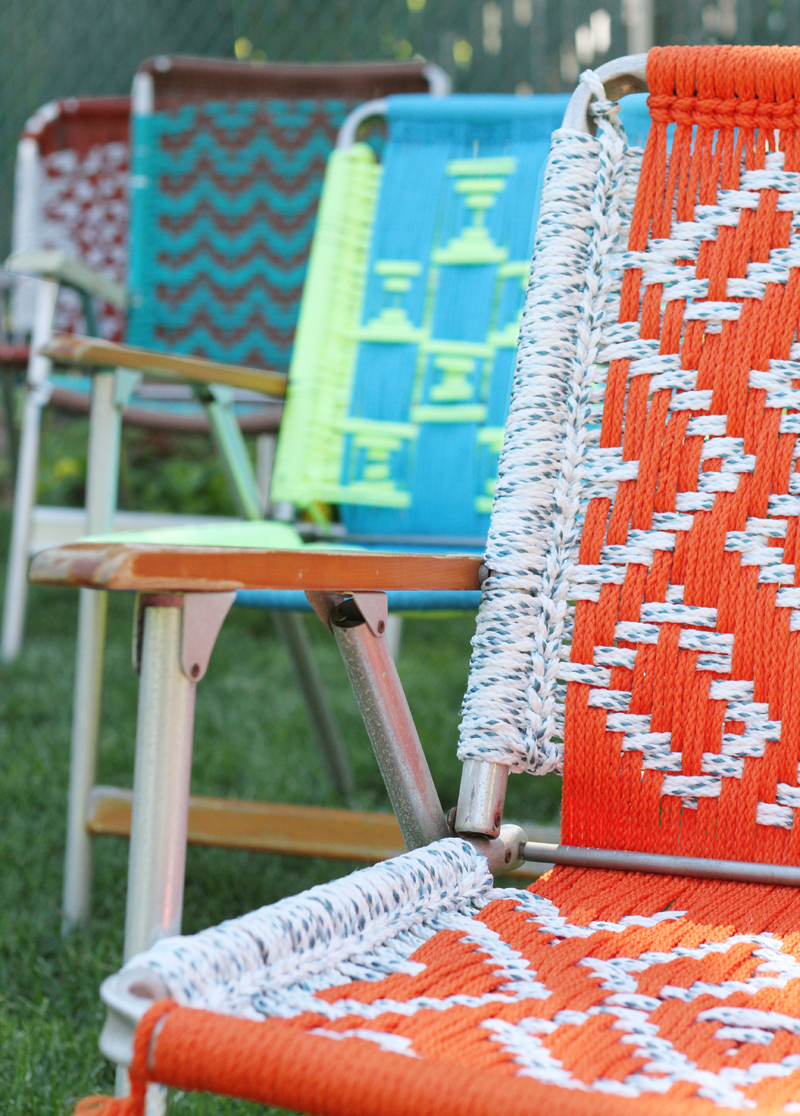 Lastly, if any of you crazies attempt making your own cool chairs you gotta show me how they turned out, I'd love to see your results. Hope you enjoy this one!
Update: New better macrame chair instructions over here.