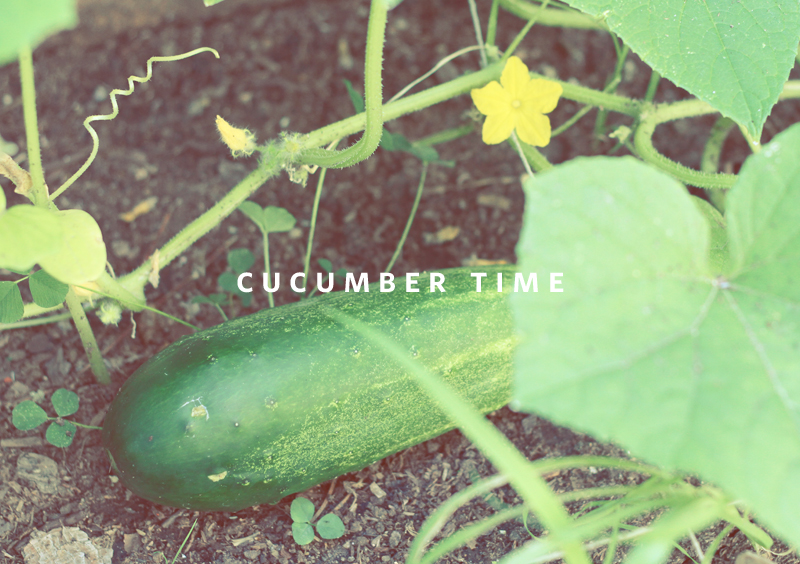 Well it's cucumber time! That's the time of year when garden's all over the midwest produce tons and tons of cucumbers. Oh what to do with all those cucumbers? Here's one easy solution that I love; cucumber salad. This is a recipe that has been made by my mom and her mom, and her mom's mom (you get the picture).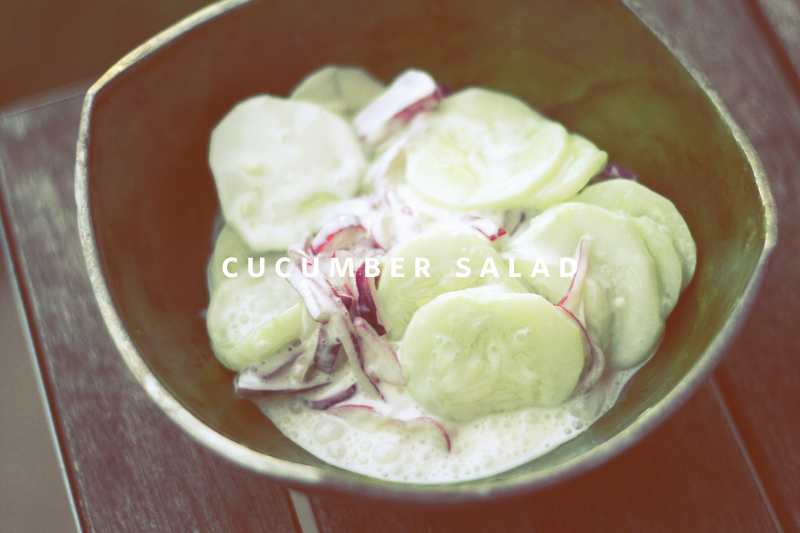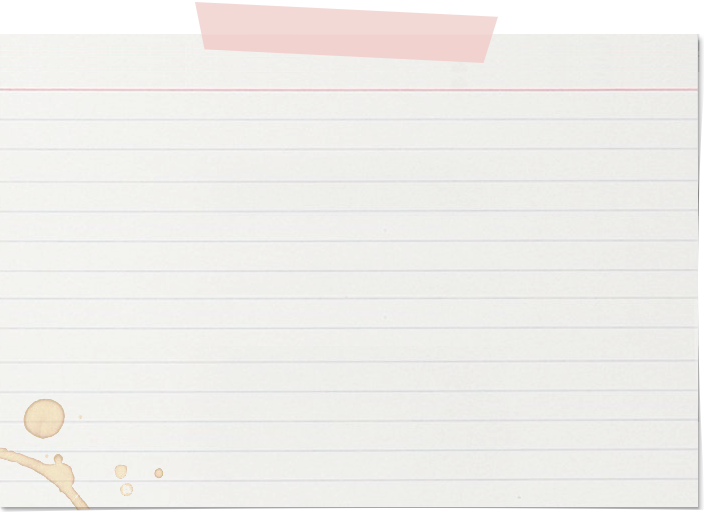 Midwestern Cucumber Salad

▼ 1 large cucumber peeled and slice
▼ 1/2 a red or yellow onion sliced
▼ Pinch of kosher salt
▼ 1/4 cup sour cream
▼ 1 tbsp white vinegar
▼ 1 tbsp white sugar


In a small bowl combine cucumber onions and salt. Let rest for an hour or two and then drain off excess water. Add sour cream, vinegar and sugar. Stir until combined. Refrigerate or eat immediately.
Without a doubt, one of the best treats of the summer.