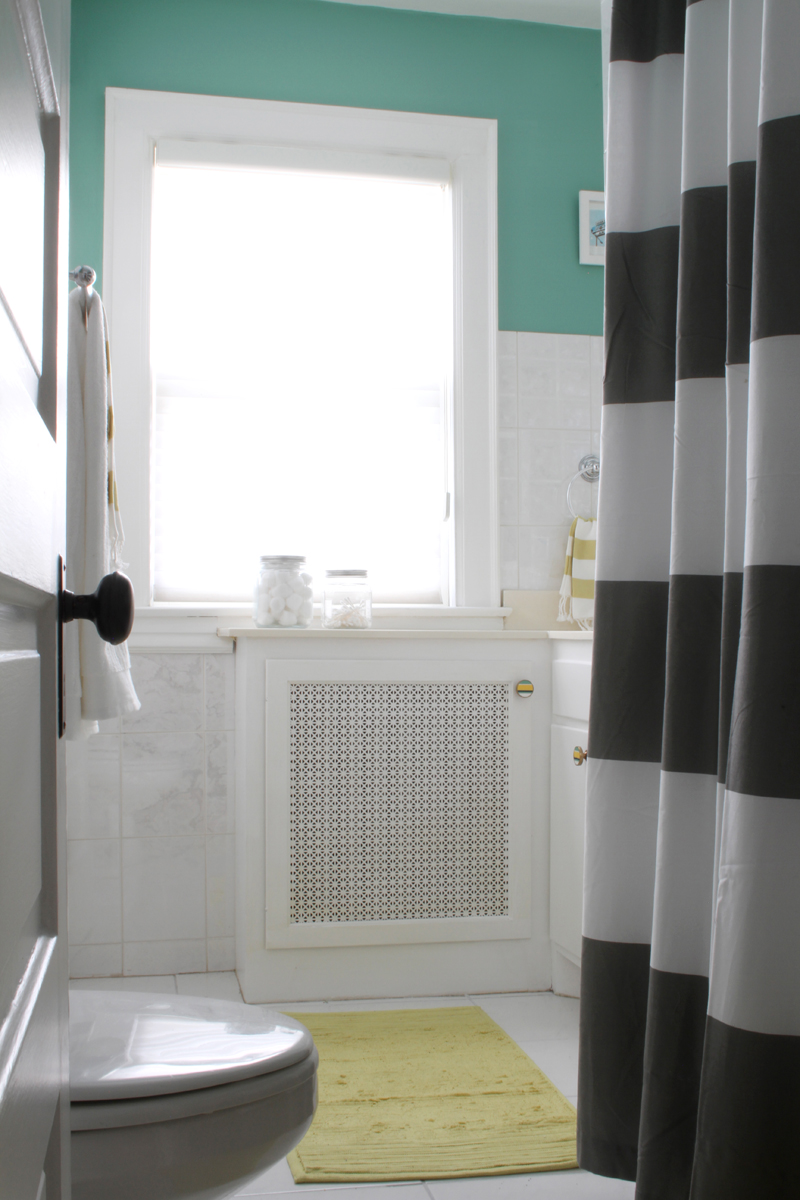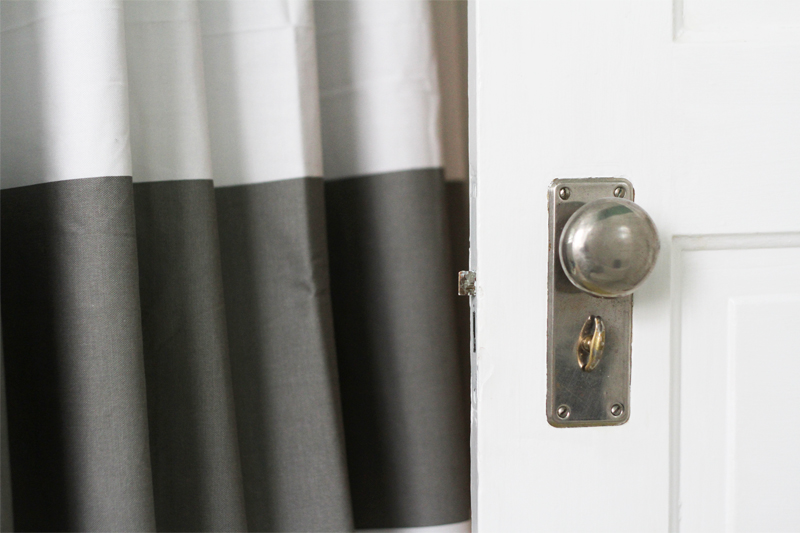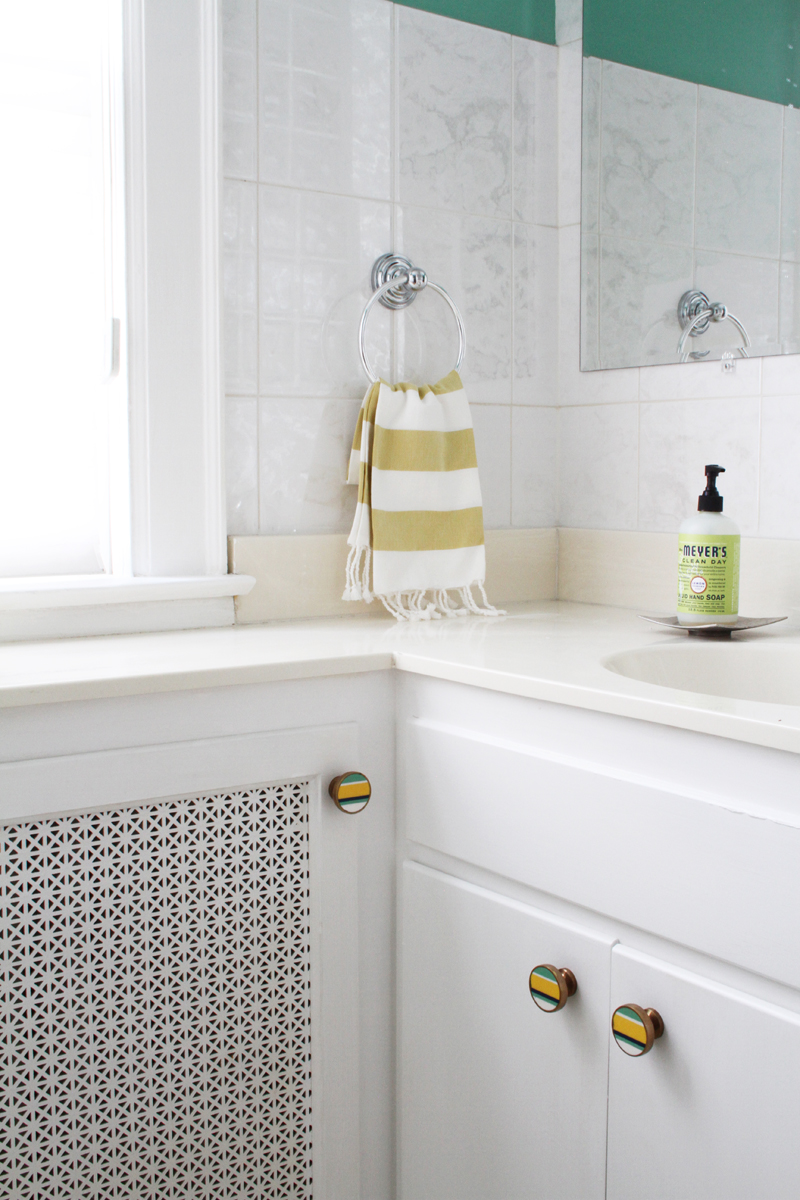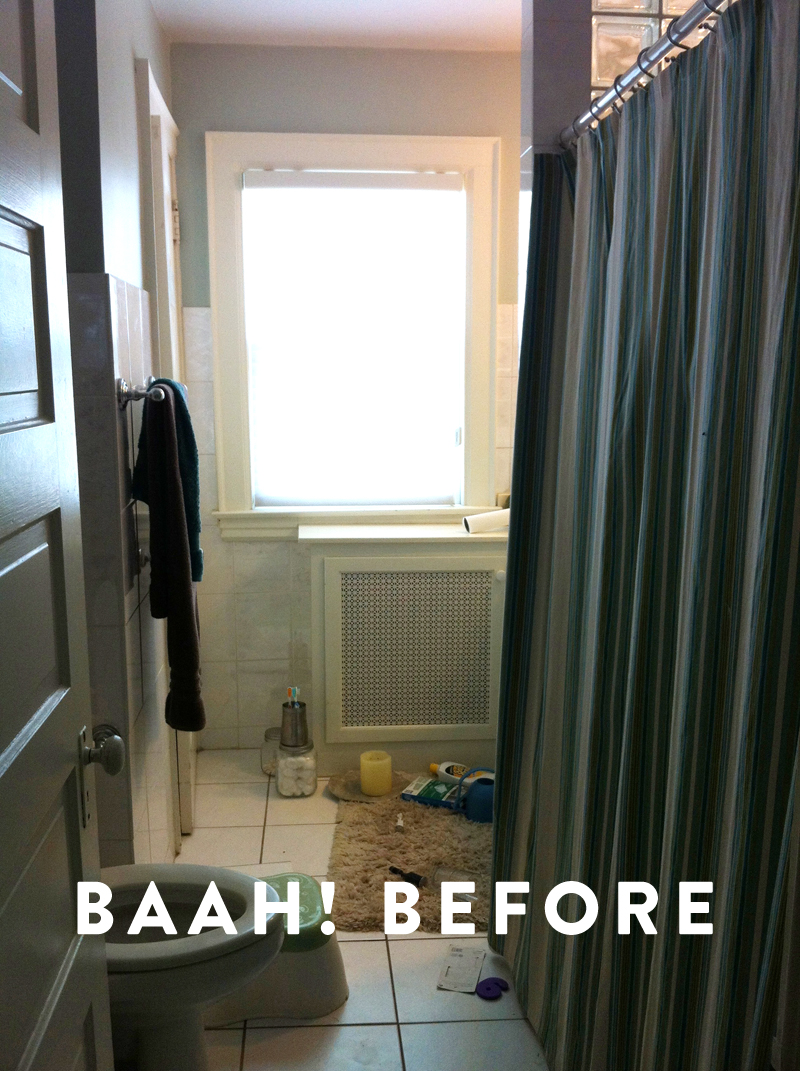 Yes! Glad I can finally share with you a bit of what I've been working on in the bathroom. I started on the bathroom all "gung-ho-like" back in September one night, and then I just stopped. This was one of the times that my genius and very smart method of throwing paint up on the walls as a form of dedicating myself to a project did not work. I had high hopes for this bathroom and it became apparent after the first week or two that the money that I thought we had for the project was no longer there.
We had some unexpected medical bills this summer, Jeff (aka Young Menisck) tore his Meniscus in June and had to have knee surgery. Who knew that drinking late into the night with yer buddies could result in an injury preventing you from walking the next day? Anyways, it was sometime in September when the bills for the old man's knee surgery co-pay started trickling in, and we've been tight (not tyte) on cash ever since. So now that you know about that, I can tell you about this bathroom. I lost all my momentum when my big bathroom dreams went down the Meniscus toilet. I had started making a habit of filling online shopping cart(s) full of bathroom goodies and then bailing when I saw the total, my bathroom dreams had died.
Recently, I grew a pair and got over it. I knew there had to be a way to finish what I had started, and make the bathroom look good for a fraction of the original budget. So I got up off my butt and finished painting the walls, trim, doors and vanity. I forget what crisp white trim can do to a room, and I'm resisting the urge to paint ALL the trim, everywhere, white. It just looks so GD good. I also got on my hands and knees and spent an afternoon scrubbing the floor. The dirty grout is almost whitish colored now. I know it doesn't sound super cool, but it was just another small thing that changed the whole feel of the room. I also had to strip the door hardware on the bathroom door and closet, because making knob stew is just so easy, and new (old) hardware is pretty much the greatest. This is the easiest and free-ist thing you can do to your old house to make it look better. I'm telling ya. I also added the striped drawer pulls to the newly painted vanity. I had purchased the pulls last spring when they went on clearance over at Anthropolgie for a steal.
Lastly, I finally pulled the trigger on purchasing 5 items from West Elm a few weeks back when they were offering free shipping. After waiting patiently with a cyber cart full of stuff for weeks months the discount was finally good enough! I was able to cut out some of the items I had originally planned on buying from W.E. and committed to the purchase without feeling guilty.
Here's how the tab breaks down.
Total = $167
There's still a bunch of other shiz I have to get done in the bathroom, but it can all be done down the road and on a per cost basis. Hopefully I'll make it a priority and get it done eventually. For more info on my plans check out my bathroom mock-up I made a few months back.
Still Need to Finish
&#9660 Replace Light Fixtures
&#9660 Replace Towel Bars
&#9660 Caulk Around Tub and Tile
&#9660 Frame Out or Replace Mirror
&#9660 Replace Faucet
&#9660 Add new Shelving Above Toilet
&#9660 Find & Purchase Brass Accessories