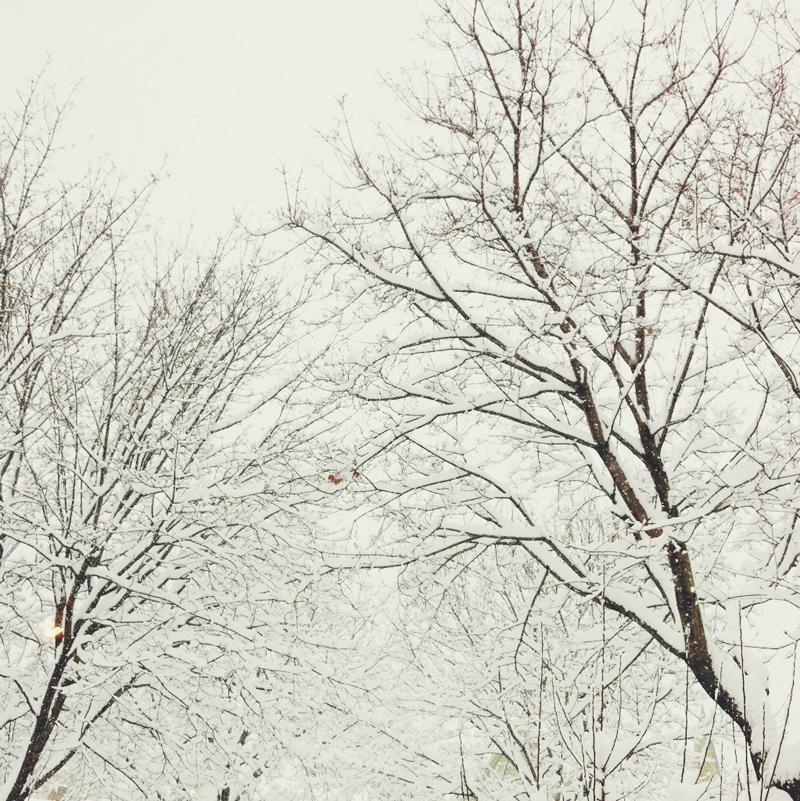 Minnesotans like to talk about the weather. When it's snowy and cold we complain and grumble about it, and when's it's unseasonably warm for the entire winter (like it was last year) we feel like we got away with murder but are a little sad that we didn't get to play in the snow. It's been almost two years since we got to experience the excitement of a real Minnesota snow storm and we've missed it like crazy! Bring it on winter weather!
It was forecasted to snow a few inches this weekend starting Saturday night, a few inches turned into over a foot of snow in 24 hours. The fam and I got outside and enjoyed the weather yesterday afternoon. Finn made a snow fort and threw a few snow balls and Gus had his first experience with real snow.
We're so happy that the snow is here to stay, but I give it 6 weeks before I start the countdown to spring.