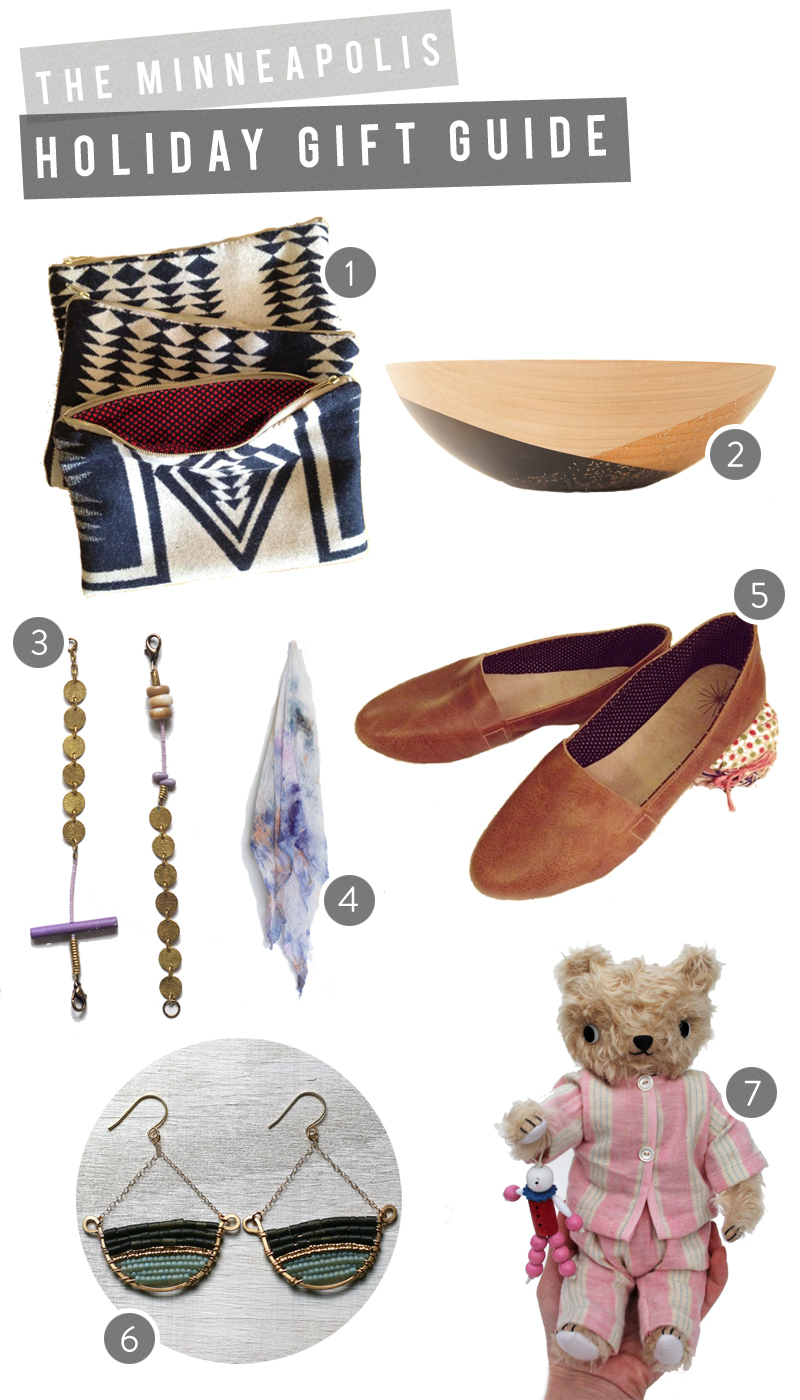 This post is for all you local (or non-local) people out there that might need help with a few last minute gifts. I've put together a list of some of my favorite Minneapolis makers!
I've got my eyes on the black and white one, don't even think about it.
I have a dipped pink bowl that I keep my earrings in, I love it.
So much cool jewelry!
Martha also has solid color scarves available in different sizes and styles, I want them all!
Christmas time but they would still make a good and very special gift for any other occasion. You know I have a pair and they are one of my all time favorite things!
Erika makes the most wonderful and charming toys, she has a few choice items left in her shop, act fast because I'm sure they will be gone in no time flat!