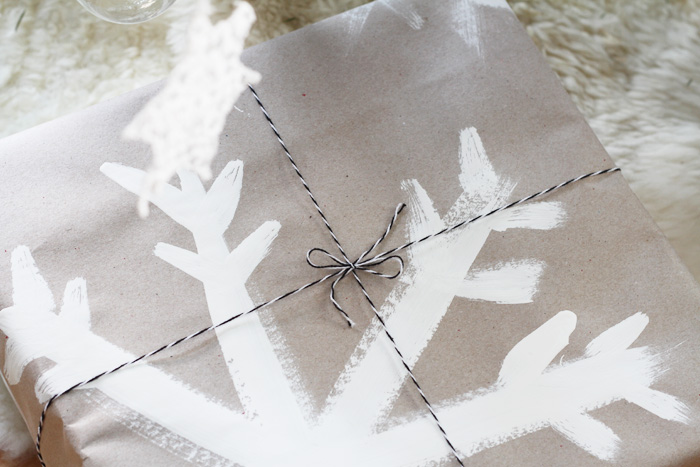 Hey Guys, sorry it's been a while. Hope you are all getting amped up for the holidays, I know we are.
It's been a rough few days around here, me and the kids spent my birthday weekend barfing our guts out, it was a blast. It wasn't all bad though, I did get a birthday dinner out with a few friends before it all went straight to hell. Stomach flu's man, they are the worst! Anyway, I am finally feeling better today, and I'm ready to share a project with you that I was able to do during fits of energy over the weekend – because I can't sit still ever.
I'm a pretty big fan of making your own wrapping paper, whether it's for birthday's, showers, or holidays – it's easy and people seem to appreciate it. Making wrapping paper is something I have been doing a lot over the last year or so. Now I know it would be a pretty big undertaking to make wrapping paper for all your holiday gifts, I don't expect you to do that. However, I do think adding something handmade to a few of the special ones is a sweet addition to holiday gift giving.
This year, Finn and I made some quick and easy wrapping paper using a leftover roll of kraft construction paper (otherwise known as builders paper) from the kitchen project, and some white wall paint. The builders paper works well for this because it's slightly thicker than regular-old-kraft paper, and can stand up to wall paint without getting all misshapen and warped by its wetness. It took us five minutes to paint six feet of wrapping paper, so it wasn't a big time investment (we did 24 feet total). I know his grandparents will be weeping all over this handmade stuff, it will be good.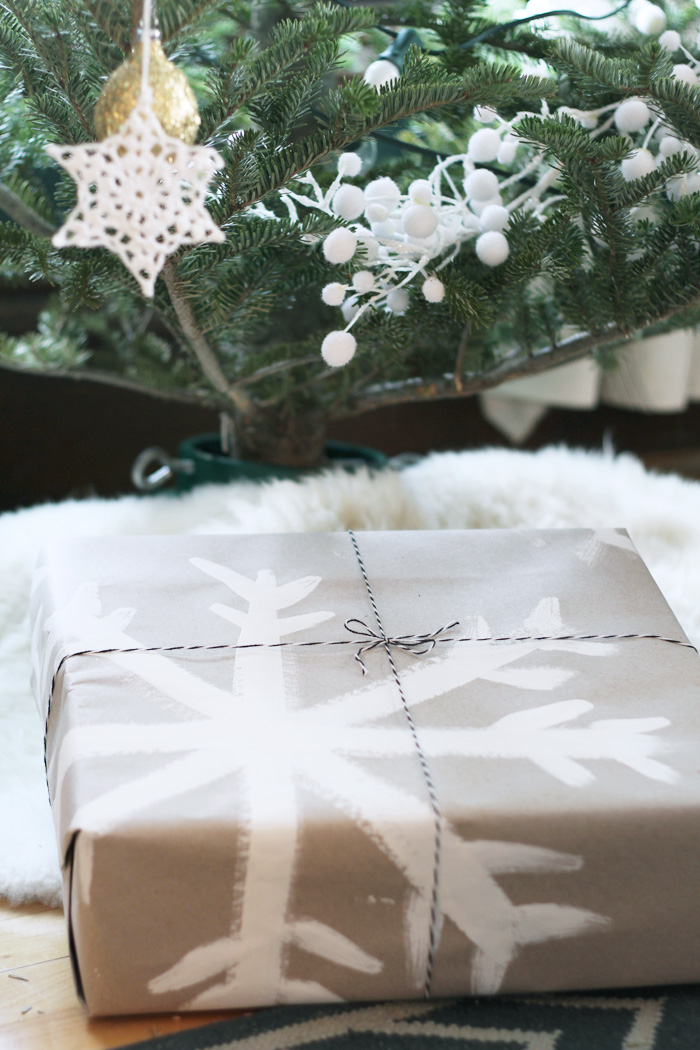 Here's a vid showing you how it all went down.
FYI, Finn was aware that I was making this "movie" for the blog – he now has the impression that he is very, very crafty guy, and all you guys are dying to know the secrets to his artful ways. I know, I know – I need to rein that big head of his in a bit.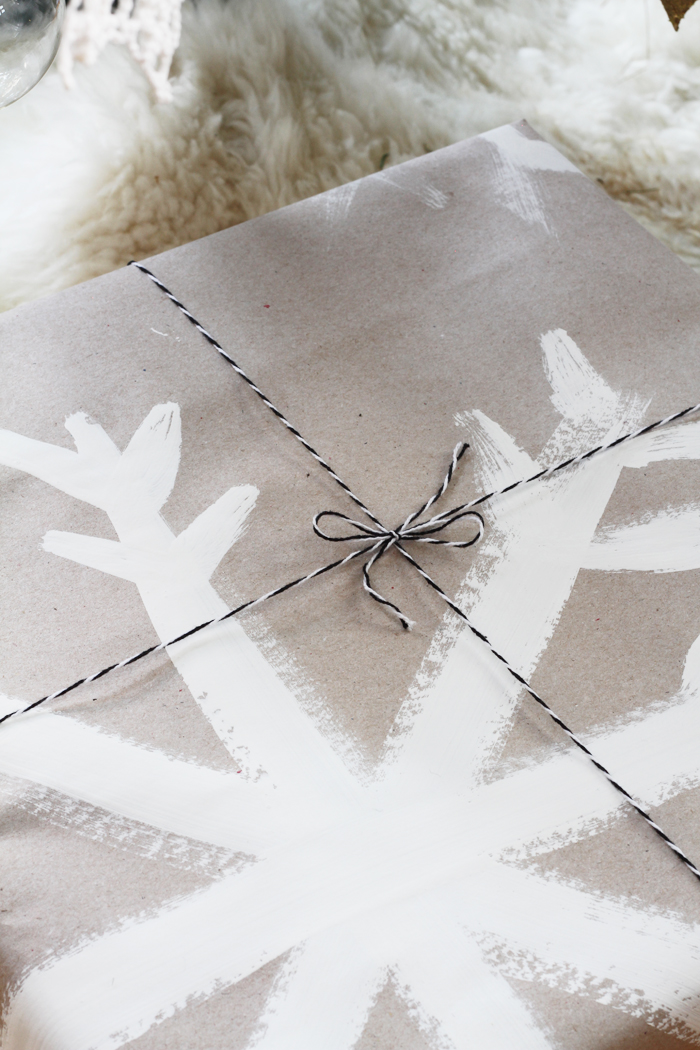 In need of some Baker's Twine? Check out Two Berry Creative based right here in the Twin Cities.