Yes, okay, it's a few days late but I'm happy to share with you my 2nd ever March garden post, and for the record I did snap these photos on the 31st. This is only the second time of the six gardening seasons we've had that there have actually been plants popping out of the earth at the end of March. I know what I'm sharing isn't amazingly beautiful or anything, but in comparison to my April post last year I have similar sized perennials 30 days early. That makes me hopeful that the plants will have a longer season this year, and if you're a half-glass-full type like me, then essentially spring is coming early and everything is awesome.
I'm starting to see tiny leaves on the buds of many of our trees and after the next few days of rain albeit cold rain, things should start greening up!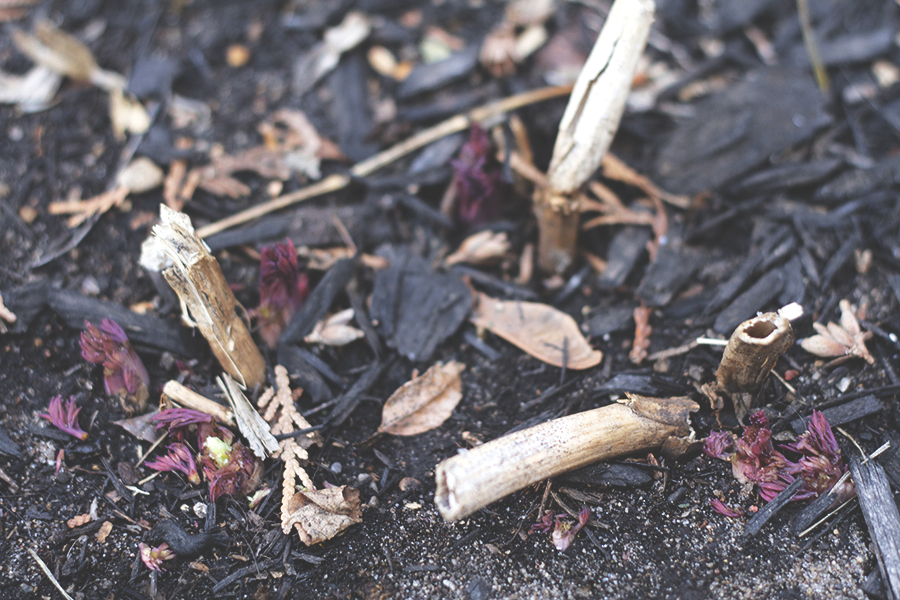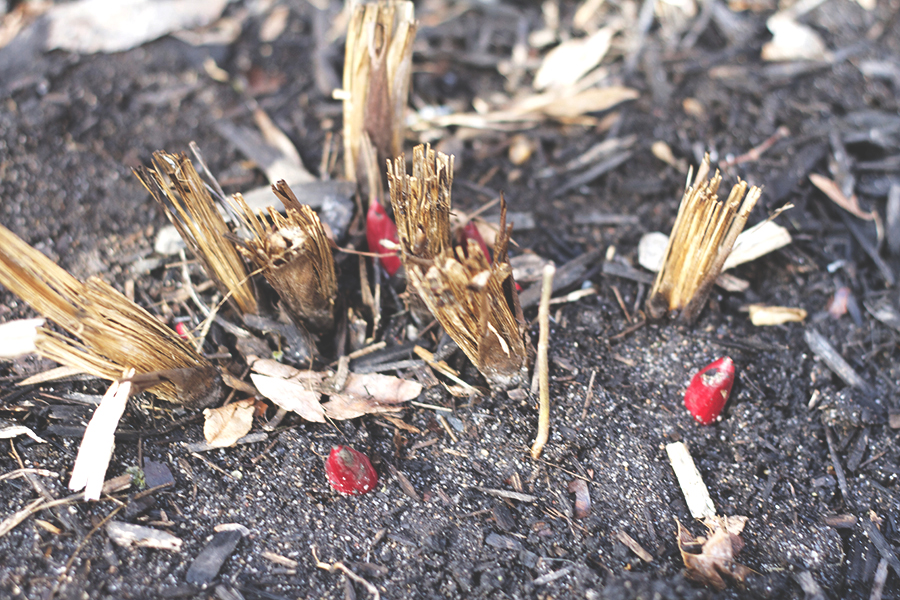 I'm so excited to see the peonies this year, last year a bunch of the tiny stalks got trampled during the fence installation and I didn't get to see all these pretties. Plus, I planted two new peonies in my anniversary garden last spring, 'Raspberry Charm' and 'Coral Charm'. They be real purty.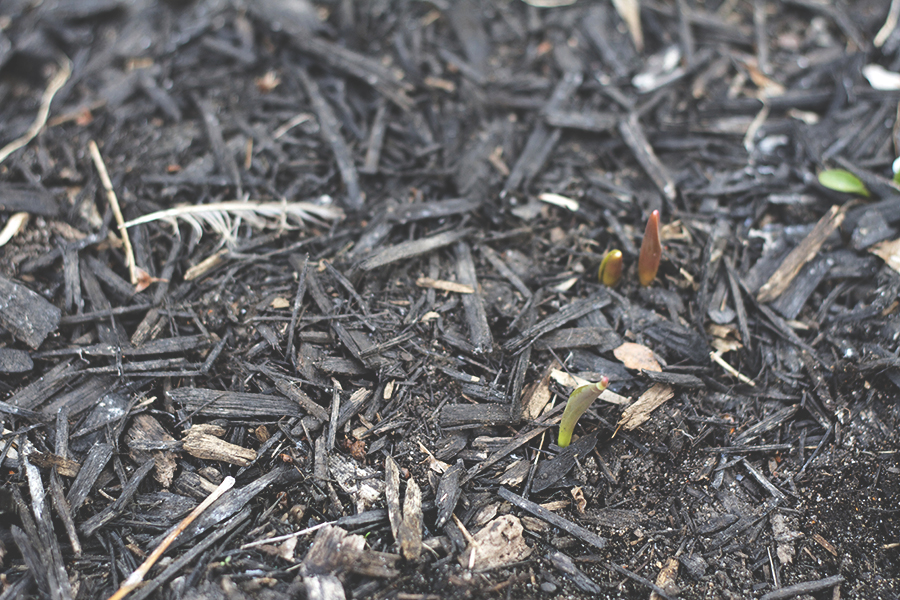 Look! Do you see 'em?