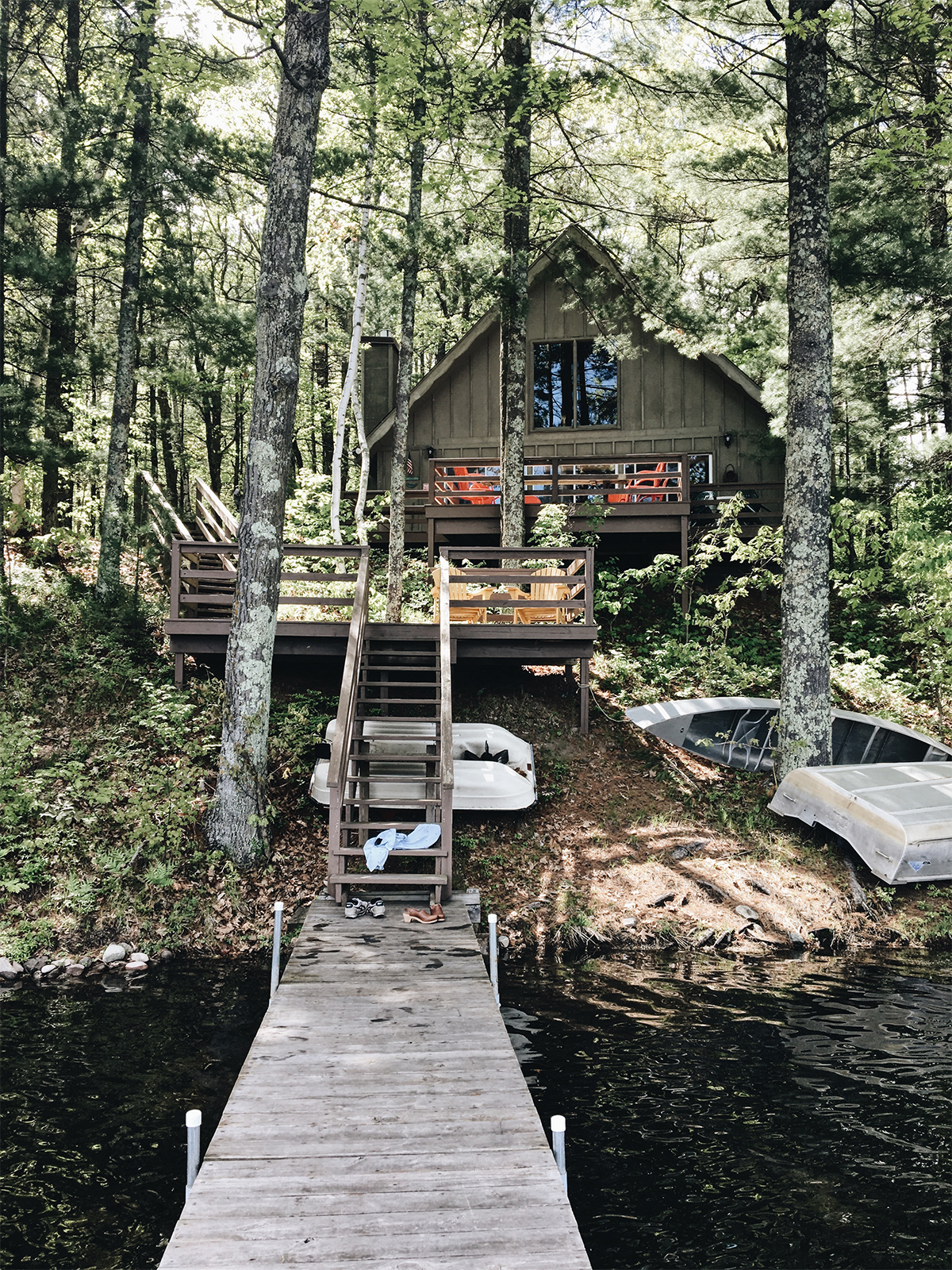 We are cabin people forever in our hearts, but now in real life too! We are under contract on a small A-frame-ish cabin nestled in a forest that sits above a sparkling lake. If you have ever spent any time around this blog you know I talk about cabins and cabin vibes a lot. For us, not only are cabins magical little getaway places, but they are beloved, sentimental spaces that on an emotional level DO NOT compare to any other type of man-made structure. I'm sure it sounds hippie-dippie, but these little spaces have become the places where life seems to exist on a more supernatural, chill plane to us. We wanted to have our OWN tiny piece of The Lake.
I've had a casual Zillow search tuned in for cabins in Western Wisconsin for probably three years now. It was always a someday dream that seemed on the edge of too hard to achieve. Earlier this year we decided that maybe it was time to do an experiment. We slimmed down the budget and started living the day-to-day like we had two mortgages, socking away the money we saved. Too our surprise, we could manage it with a lot more thoughtful spending. This re-evaluation of the budget came at the same time that both Jeff and I began to unplug more often. Mornings before the day starts are spent phoneless, listening to records and chatting about our days before jumping into work. Nights are free of the random screen-thumbing behavior that we've been gotten so good at. E-mails can wait. Being in the present has put so much in focus for both of us and hanging with our kids.
After lots of serious consideration it came down to our old philosophical friend: YOLO. Having a cabin is something that we've wanted so bad, and now have the opportunity to make it happen. We know how to slow down and enjoy what's happening right in front of us, right now! Could we wait a few years and have a bigger down payment? Prolly. Could we just keep renting cabins and save ourselves the stress? Yeah. BUT, We are cabin people, in our hearts, this is something we've dreamed of doing forever. So, just do it already!
Then one day in the midst of all this Zen Yolo-gizing, a red A-frame cabin showed up in my feed, and the hunt was on. Before we knew it we were pre-approved for a mortgage, set up with an real estate agent, and speeding up north after work on weeknights.
The red A-frame cabin was not meant to be, but we quickly found this A-frame chalet style cabin.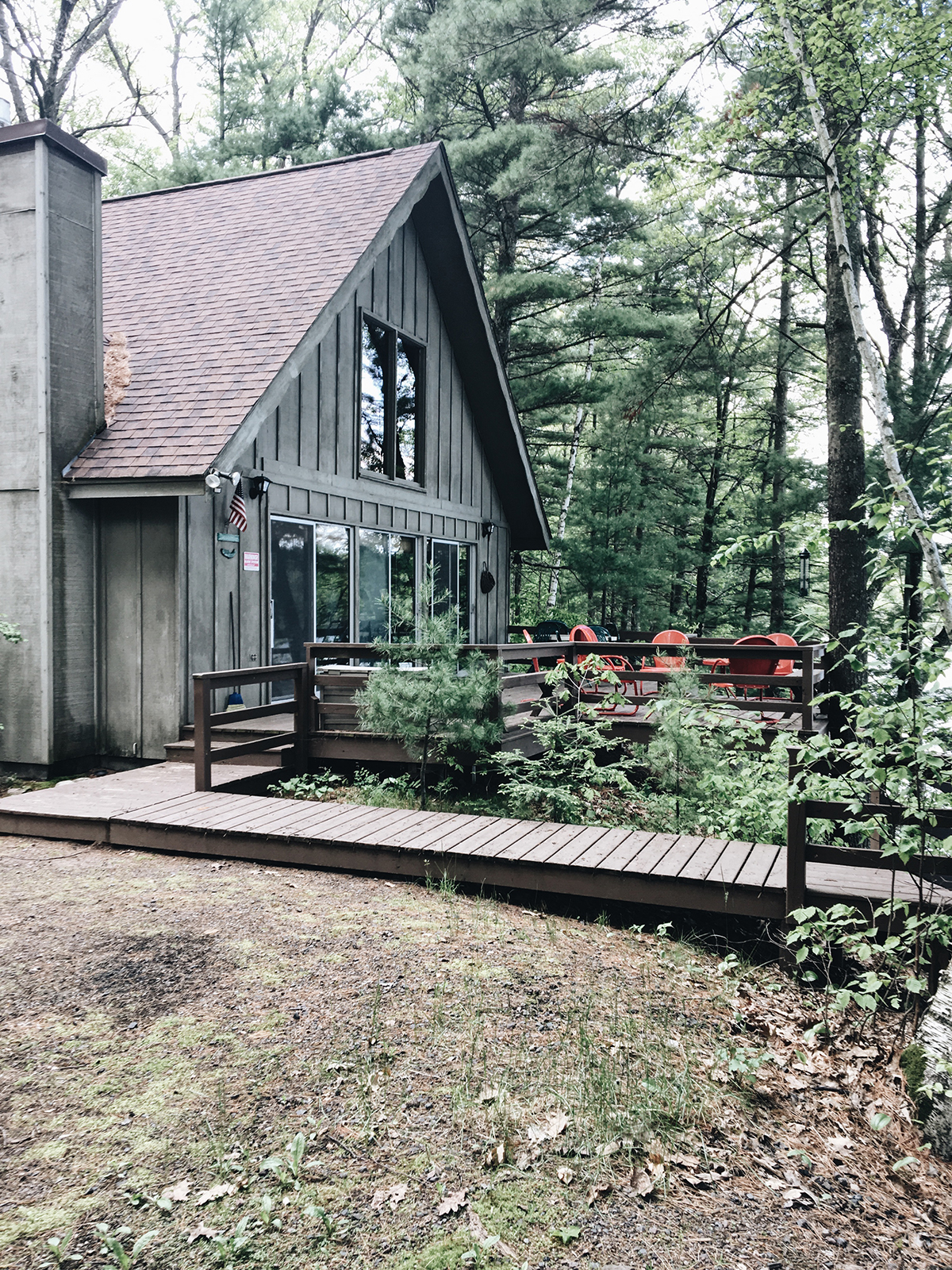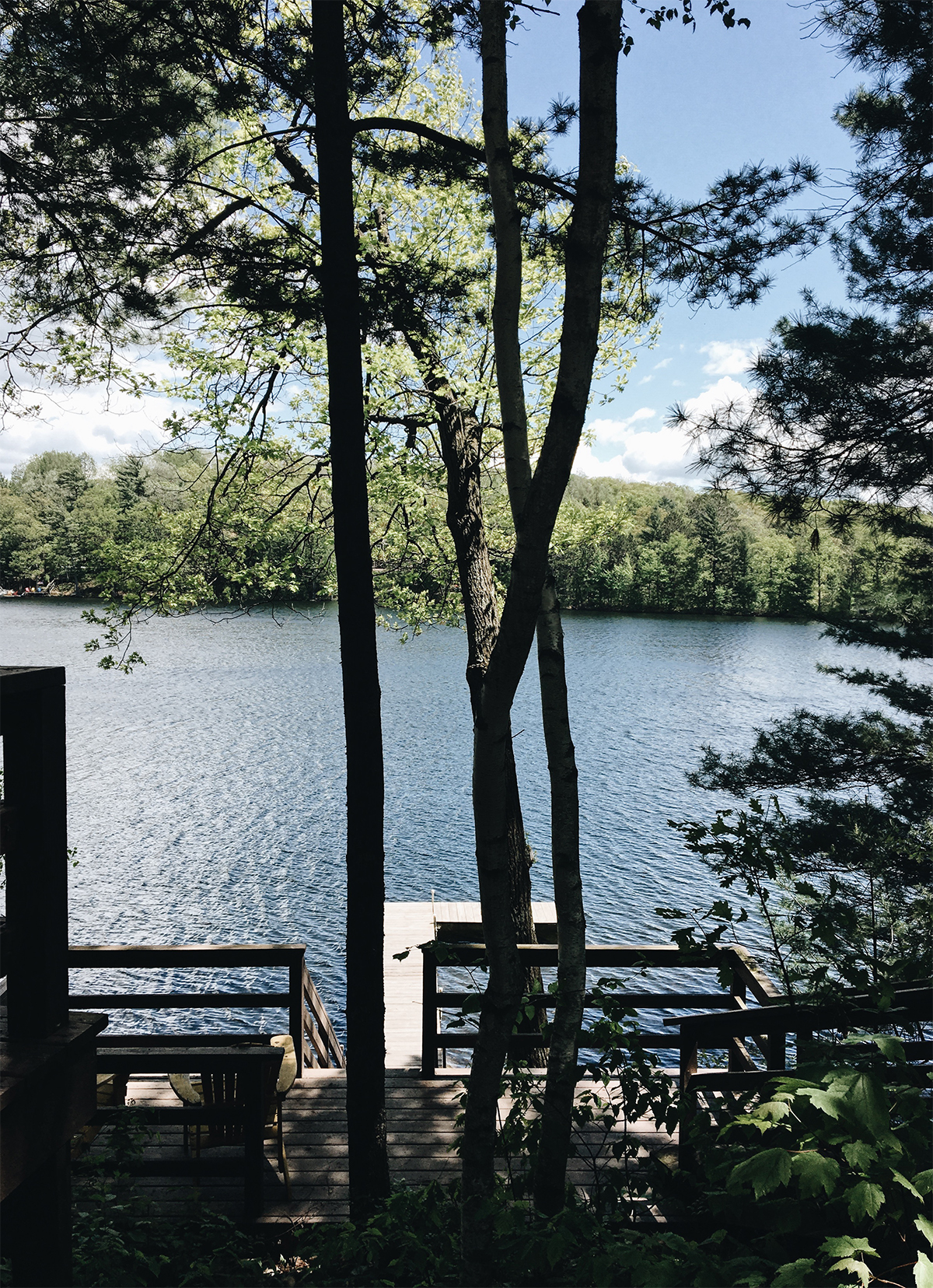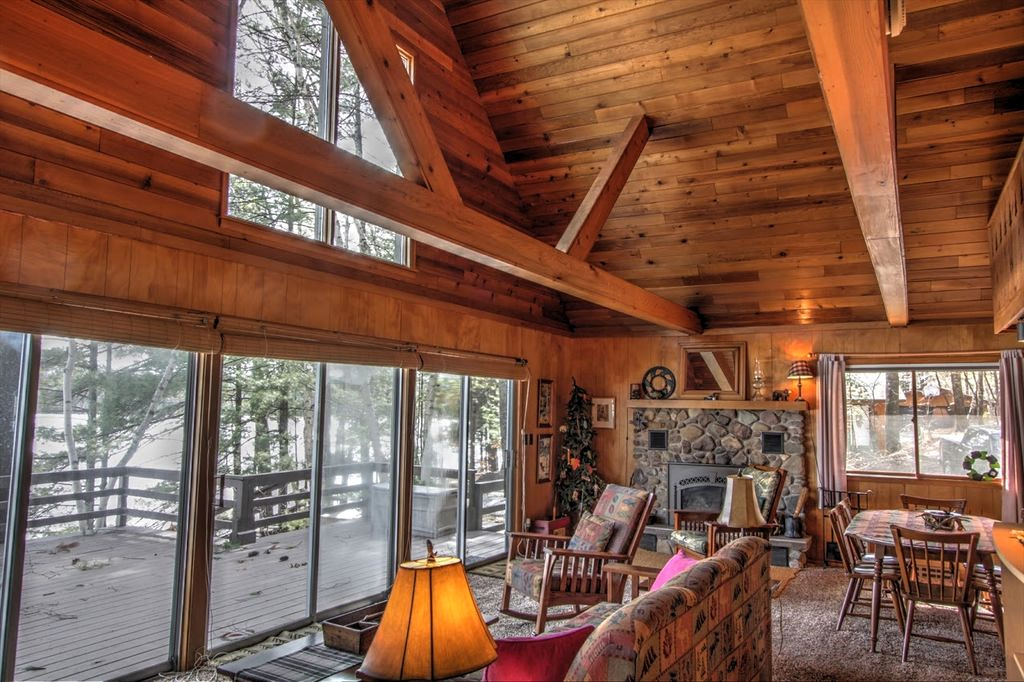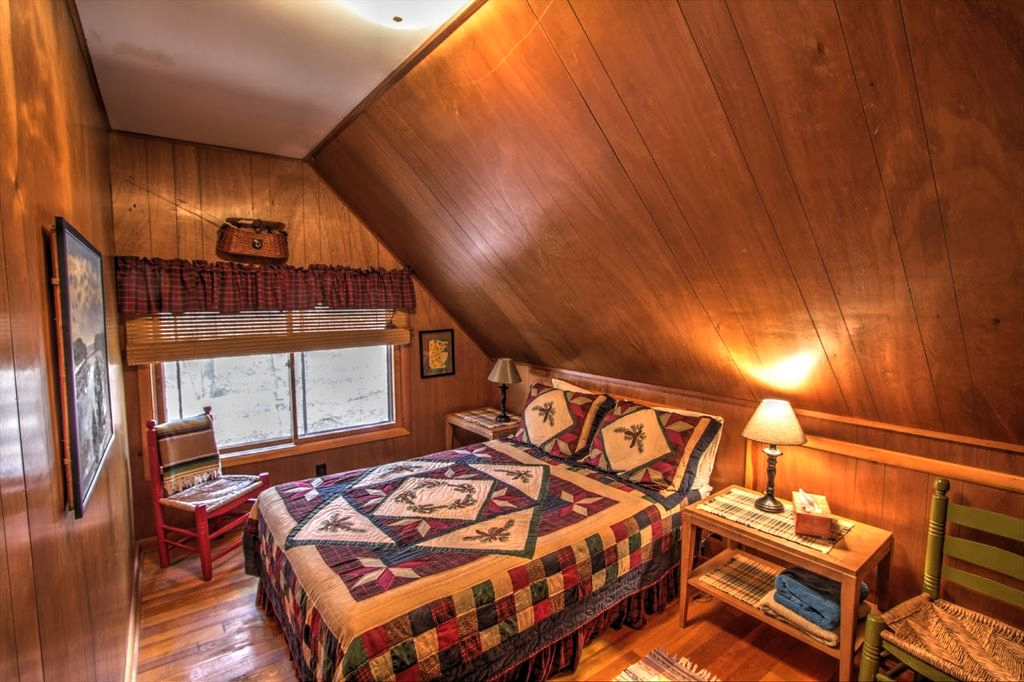 The cabin was built in '68, has a vaulted ceiling in the main living area of the house, a fireplace, two cozy bedrooms upstairs, one larger bedroom on the main floor, 2 bathrooms, a basement that is perfect for expansion or a kid den, a large tiered deck overlooking the crystal clear lake, a dock, a fire pit and a forest for exploring.
We did compromise a little bit, the only thing we were really unsure of was the size of the lake and the lack of a gradual incline into the water. The cabin is built on top of a hill, but close to the water which means there is no place for kids to play in the sand, they just need to get in and swim in the shallow water near the shore line. Not the end of the world, but it tugged at us a bit. We could potentially have a pontoon, and we might someday, but for now we will have the paddle boats and canoes that come with sale of the cabin – and that'll be just fine. We are scheduled to close towards the end of the summer. I'm glad that our summertime calendar is already chock-full of swimming lessons, science camps, and lots of other cabin weekends with our friends and family while we wait.
You guys, YOLO.