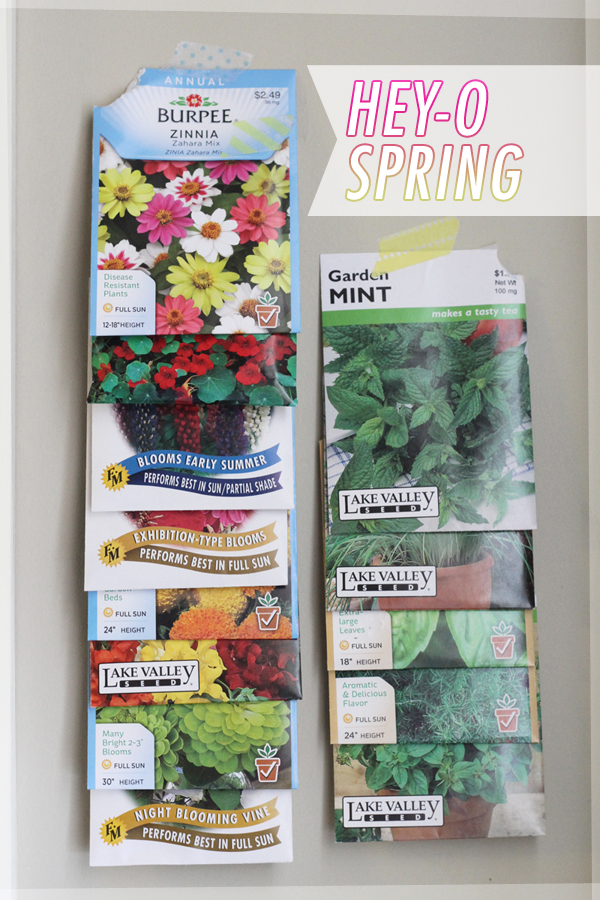 Finn and I (and Gus), got all crazy and antsy the other day and ran over to our local garden center and purchased a whole lot of seeds. This is our 3rd annual seed fest and every year we get a little more fancy. The first year we planted our seeds in eggshells, the second year we went to town and planted a ton of seeds and then I got really pregnant and we kind of stopped watering them. This year we're hardcore. We bought our seeds, we got some pro dirt, and we purchased small greenhouses. We're gonna kill it this year.

As we were paying for our seeds at the store the cashier made a comment that we got a "little bit of everything" and then chuckled, which the self conscious and paranoid me probably took the wrong way. Did I get too much stuff?, or too many different of things? Should I be buying tons of one kind of seed and perfecting the art of growing it, or should I be getting only annuals? I have no idea, but I did what seemed good to me. Don't judge.
We got 3 different kinds of Zinnia's because we love them and they grow great in our yard. I hope that all three kinds are successful this year. Normally we just get the "Giant" style but this year we also added Zahara (a mix of coral pink, neon green and white), and Envy (a big green bloom).We also got snap dragons, which we killed last year, but we thought we'd try again. Marigolds, which are always easy. Some Lupine, which is a perennial, and I'm not sure how well it will survive from seed. I'm not done yet though, we also bought something new, Moonflower, which is an evening glory instead of a morning glory and blooms in white. And lastly we grabbed some Nasturtium which did well and looked nice in our gardens last year. Then there are the herbs… we got the usual assortment and we hope they will do well in in pots and taste great in our cocktails.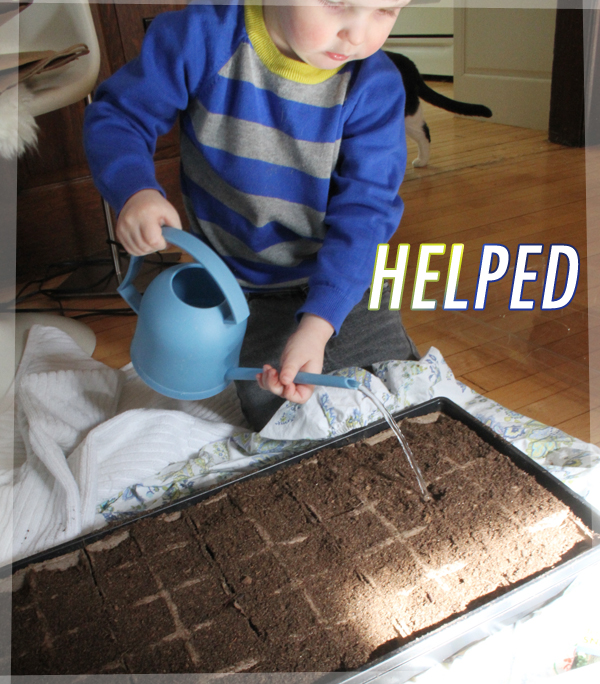 Finn was a great helper, very patient and careful. We are still planning on planting some Dalhia and Ranunculus bulbs and are considering adding a small, raised bed vegetable garden to the side yard.
We also just signed up for our first ever CSA (!!!) through Driftless Organics, based in Wisconsin. Anyway, I'm not sure if a veggie garden is really practical considering how stocked we will be but I think the kids would enjoy it. We will see…
Now we just need spring to get here and we will be set, so hurry up already, ya heard.
Oh, and I almost forgot, here are few tips on starting seeds!!